MMA's 3R's 11.1.12: The Ultimate Fighter 17, Jose Aldo vs. Frankie Edgar, Mayhem's Interview, and More
November 1, 2012 | Posted by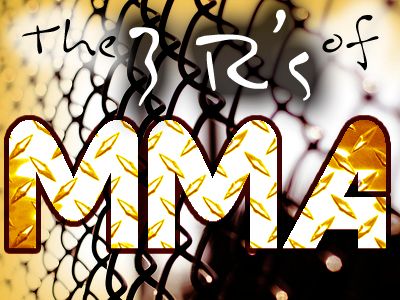 *The Column Concept*
Greetings loyal readers and welcome back to a brand new edition of The 3R's of MMA. The rules and format are still the same as I will be taking a look at the Right, the wRong, and the Ridiculous in the MMA world. The Right will be about the good to great fights or positive news items for the week or big fight announcements. The wRong will be the bad fights, showings or performances, and bad fight bookings. And the Ridiculous will be the worst of the world of MMA.
The 411 Ground and Pound Radio Show was back this week:
College football season is in full gear. And you know what that means? HOOK 'EM HORNS! The Longhorns won yet again this past weekend and defeated the Kansas Jayhawks on their home turf. Next week the Longhorns face the Texas Tech Raiders on their home turf in Lubbock. The Longhorns current season record is now at 6-2.
No live UFC events this week. Bellator had their latest event with Bellator 77. The MMA world was also rocked by announcement of Chael Sonnen and Jon Jones coaching the next season of The Ultimate Fighter and both are scheduled to fight in a light heavyweight title fight next April.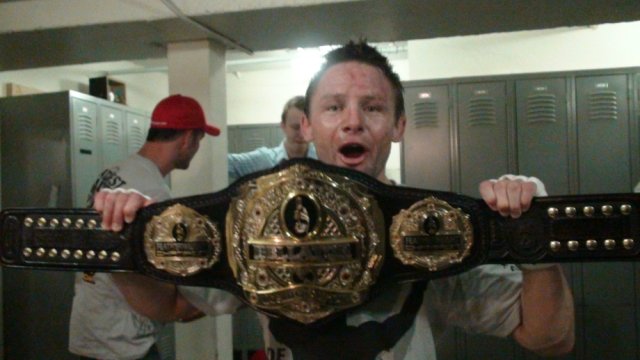 THE RIGHT:
Dana White, Jon Jones, and Chael Sonnen TUF Fan Chat: Dana White did a live online chat on Ustream along with Jon Jones and Chael Sonnen from the set of Ultimate Fighter. This was a lot of fun and things picked up a lot once Jon Jones joined. It was a nice casual setting with White and co. mostly answering off the cuff questions some which were unfortunately repeated a bit, but oh well.
Video streaming by Ustream
Dana White, Jon Jones, and Chael Sonnen answered questions live on Ustream.
Jose Aldo vs. Frankie Edgar Reset for Super Bowl Weekend: So the featherweight super fight we almost got at UFC 153 is now tentatively set for the Super Bowl weekend show at UFC 156. So fingers crossed no one gets injured here and Aldo doesn't stupidly ride a motorcycle again. I was really excited about this fight and I'm glad we are still going to see it. Aldo has been riddled with injuries since he got to the UFC so hopefully both he and Edgar will stay healthy up until this fight.

Jose Aldo's super fight with Frankie Edgar has been reset for UFC 156 in 2013. Jose Aldo, please stay healthy and off motorcycles.
Eddie Alvarez MMA Free Agent: It's pretty exciting now that former Bellator lightweight champ is basically a free agent now. UFC have made their intentions clear that they like Alvarez and want to sign him. Bellator wants to keep Alvarez of course but it's clear no matter what if Alvarez gets a huge offer they aren't going to be able to match even with Viacom around. I doubt Alvarez is enticed by cross-promotion offers with TNA wrestling to "build his brand" and get more "exposure." But who knows. Should be interesting to see Alvarez's next move. He's probably one of the best lightweights not under the UFC banner and has an amazing resume.

Eddie Alvarez will soon be fielding offers from MMA promotions. Could the former Bellator champion and tournament winner be UFC bound?
THE wRong:

Chris Weidman Loses Home: According to a tweet from Ryan Bader, UFC middleweight contender Chris Weidman has lost his home to Hurricane Sandy. My thoughts, prayers, and condolences to all the people who are dealing with the storm right now. Be safe and be careful out there.
THE RIDICULOUS:

Mayhem in Central Park: Mayhem did an hour long interview with Ariel Helwani in Central Park to go over a number of topics including his recent arrest and his bit of "performance art" as Lucky Patrick on the MMA Hour where it looked like he was having a meltdown (according to him he didn't). Helwani did what he could here, but honestly Mayhem still seems to be in denial about a number of things. He constantly diverted blame over his arrest and what happened in the church. I hope Mayhem is doing well, but honestly I'm not buying a word he says really. For starters, he's playing a character on the MMA Hour that had no speaking lines at all in Here Comes the Boom and was at best a bit part. For another, he's excusing his thing about telling Dana White to kill himself by saying, "I'm telling Dana White to kill the person he is now." Yeah, OK. You be the judge:


Jason "Mayhem" Miller explains his actions as Lucky Patrick on the MMA Hour.

That's it for the R's. But what else is going on 411mania.com with yours truly, the 411mania Jack of All Trades?

Check out our EXCLUSIVE interview with former UFC Hall of Famer and former champion TITO ORTIZ! .

New movie review for fun MMA-themed comedy http://www.411mania.com/games/reviews/253050/Transformers:-Fall-of-Cybertron-(PS3)-Review.htm">Transformers: Fall of Cybertron on PS3.

Keep rocking it loyal readers. And like the great Buckaroo Banzai says, "Remember. No matter where you go . . . there you are."

* TWITTER *
* http://www.twitter.com/411mma *
* http://www.twitter.com/411wrestling *
* http://www.twitter.com/411moviestv *
* http://www.twitter.com/411music *
* http://www.twitter.com/411games *
NULL
comments powered by Disqus