MMA's 3R's 11.18.12: World Series of Fighting 1, UFC on Fox, and More
November 8, 2012 | Posted by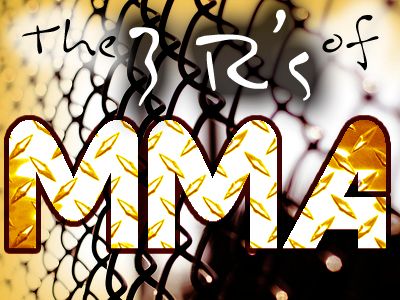 *The Column Concept*
Greetings loyal readers and welcome back to a brand new edition of The 3R's of MMA. The rules and format are still the same as I will be taking a look at the Right, the wRong, and the Ridiculous in the MMA world. The Right will be about the good to great fights or positive news items for the week or big fight announcements. The wRong will be the bad fights, showings or performances, and bad fight bookings. And the Ridiculous will be the worst of the world of MMA.
The 411 Ground and Pound Radio Show was back this week to recap World Series of Fighting 1:
College football season is in full gear. And you know what that means? HOOK 'EM HORNS! The Longhorns won a key game against the Texas Tech Raiders in Lubbock. The Longhorns current season record is now at 7-2 and looking good!
UFC returns with a Fuel TV fight this week. Bellator had their latest event with Bellator 78. World Series of Fighting had their debut event which was broadcast on Fox Sports Net.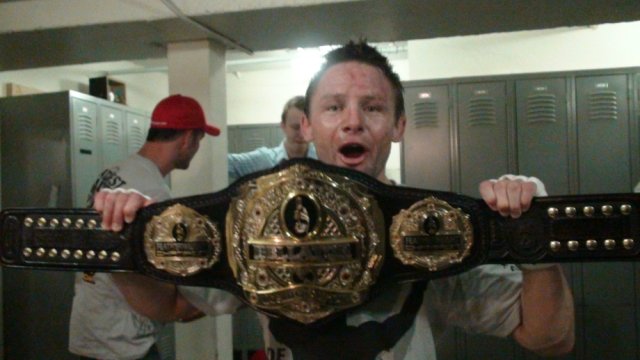 THE RIGHT:
Marlon Moraes vs. Miguel Torres: This was pretty much the only really competitive fight on the entire WSOF card. Moraes definitely won the fight and you could tell by Torres' demeanor when the fight was over he knew he lost. Torres really needs to take a good look at himself and realize his whole idea of becoming more "strategic" and "fighting smarter" isn't working. He was way too tentative in this and Moraes controlled the pace and the striking. For another thing, Torres never really tried to take the fight to the ground. It's not enough to be strategic and try and stand and try and pick your shots. Still a good win for Moraes who gets his name on the radar now while Torres' descent continues.

Underdog Marlon Moraes bested the former bantamweight king, Miguel Torres, at the debut event for World Series of Fighting. He next faces Tyson Nam.
Anthony Johnson vs. DJ Linderman: A bit of another mismatch for the card, but it was a fun finish and a neat visual for Rumble. Rumble's eye got poked and Linderman rushes in before he gets socked by a knockout punch from Johnson. Looks like karma was taking a bite out of Linderman. It was pretty amusing when Johnson said in his post-fight interview where he boasted of "look what a welterweight did to you." Yeah Johnson has never really been a true welterweight and he missed weight several times in his career. You were never a true welterweight or you haven't been one for years and it's pretty unfair that you were cutting about 60 pounds to make weight to your fights to beat much smaller guys.
Andrei Arlovski vs. Devin Cole: A good win for Arlovski who in early 2011 was riding a four fight losing streak. Though the guy he beat was a guy most expected him to be able to beat considering Cole was pretty much a low level journeyman who got a couple wins in Strikeforce. It likely doesn't get him back to the UFC, but it at least puts all those nasty knockouts into the rearview mirror for him for now at least.
UFC on Fox 6 Card: So far so good as the January UFC on Fox card looks like it will be a nicely stacked event. UFC Tonight announced that the show will be headlined by Jon Dodson getting his UFC flyweight title shot against Demetrious Johnson. Donald Cerrone and Anthony Pettis will fighting in what is likely a number one contender's fight considering the path is pretty clear to the top spot provided there's a decisive winner after Bendo/Diaz. And Rampage Jackson has tweeted that he's fighting Glover Teixeira on this card as well. Hopefully Rampage doesn't get injured again and we finally get to see this fight. I think the flyweights are a good way to get a title fight on free TV on Fox. Same thing with the lightweight title with Ben Henderson since he's not the biggest PPV draw. In addition UFC and Fox have also announced their 2013 event schedule and it looks like they are sticking with 4 main Fox cards per year for now. One of the events next year falls on my birthday, so thanks UFC and Fox.

The UFC is lining up their January Fox event which will be the first of four live events in 2013 on the main Fox network.
THE wRong:

WSOF Prelims Issue: The prelims for the World Series of Fighting were all supposed to be streamed for free on Sherdog. They did three and then it looked like they started re-streaming the prelims they just did so I gave up. Obviously something went wrong here with WSOF, Sherdog, and likely NBC Sports, though I have no idea what is was. It was pretty awkward though.

There were mishaps with the prelims broadcast for the first World Series of Fighting event.
Travis Bartlett Misses Weight and Gets Crushed by Tyrone Spong: While Spong's kickboxing skills looked nasty, I was really unimpressed by Bartlett. I'd never seen him fight before going into this fight, but that became plain to see why when he got into the cage. He was essentially meant to give Spong a tomato can to crush. He looked extremely out of shape and advanced in age. I felt bad for the guy as he was paid a few grand to get destroyed by Spong. But not only that, he missed weight before this fight which was unprofessional. Here's some amateur video I found of Barlett getting choked out by the UFC's Tom Lawlor at a local MMA event:

Travis Barlett missed weight in his fight with Tyrone Spong at World Series of Fighting 1 and was knocked out by Spong in their fight.
THE RIDICULOUS:

Nothing this week. Remember to tune back in next week as we'll be checking out UFC on Fuel TV: Franklin vs. Le!

That's it for the R's. But what else is going on 411mania.com with yours truly, the 411mania Jack of All Trades?

New movie reviews with the fun video game-themed Disney animated comedy http://www.411mania.com/movies/film_reviews/260949/Flight-Review.htm ">Flight.

Over in games, check out my official review of http://www.twitter.com/411mma *
* http://www.twitter.com/411wrestling *
* http://www.twitter.com/411moviestv *
* http://www.twitter.com/411music *
* http://www.twitter.com/411games *
NULL
comments powered by Disqus