MMA's 3R's 11.22.12: UFC 154 Thanksgiving Day Edition
November 22, 2012 | Posted by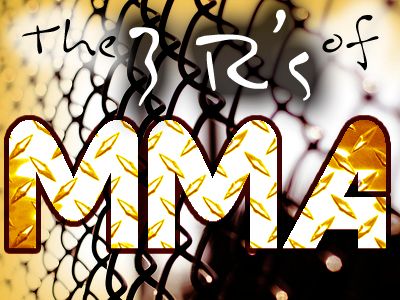 *The Column Concept*
Greetings loyal readers and welcome back to a brand new edition of The 3R's of MMA. The rules and format are still the same as I will be taking a look at the Right, the wRong, and the Ridiculous in the MMA world. The Right will be about the good to great fights or positive news items for the week or big fight announcements. The wRong will be the bad fights, showings or performances, and bad fight bookings. And the Ridiculous will be the worst of the world of MMA.
The 411 Ground and Pound Radio Show was back this week to recap UFC 154:
College football season is in full gear. And you know what that means? HOOK 'EM HORNS! The Longhorns had last weekend off and now face the TCU Horned Frogs today for the Thanksgiving face off! Oh yeah!
The king has returned. UFC welterweight champion came off an extended layoff and defended his title against interim champion and former WEC welterweight champion Carlos Condit. Also Bellator 81 was on MTV2.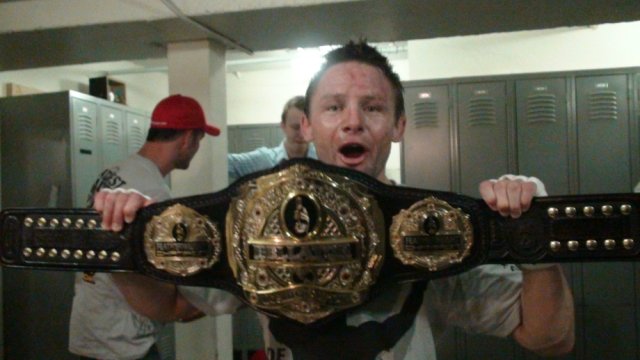 THE RIGHT:
Georges St. Pierre vs. Carlos Condit: As I said, being hungry was not enough and I called this one exactly as a five round decision win for Georges St. Pierre. To Condit's credit, he did make it interesting. He rocked GSP like he hasn't been in quite a long time with a kick in the third round. I think Condit did enough in the third to secure that round, but it wasn't enough to stop GSP. Condit's never had good wrestling or takedown defense and that is GSP's whole world. GSP had no problem taking Condit down and executing his top game. A good win for GSP who was coming off an extremely long layoff and had a torn ACL. Now to be clear, I'm not super excited about a super fight with Anderson Silva and GSP, but that seems to be the super fight everyone wants right now and what everyone is talking about. Hopefully if Silva does this he will become more reticent toward a fight with Jon Jones.

Georges St. Pierre returned from a 19 month layoff and defeated Carlos Condit.
Johnny Hendricks vs. Martin Kampmann: Once again I was right on the money here, predicting a first round knockout for Hendricks in the staff roundtables. I like Kampmann a lot, but his twitchy chin and how he's gotten dropped more than once in his UFC tenure influenced my decision to go with Hendricks here. Hendricks got another nasty first round knockout with an amazing setup, a right hook and a jab straight down the middle. It's not often you see guys go down with a punch like that and Hendricks is probably one of the strongest punchers in the division now. So Hendricks is in a bit of an awkward situation. He's the top contender but the champion looks like he will be busy come May with a super fight with Anderson Silva. Hendricks is on a 5 fight winning streak and he's 9-1 in the UFC. He's 11-1 under the ZUFFA banner with his UFC win. I think if he does want to wait, that's not totally impossible. Cain Velasquez after knocking out Rodrigo Nogueira was able to wait for a while after the Shane Carwin/Brock Lesnar fight which happened in October. So depending on how Silva/GSP goes and if GSP can turn around sooner after that fight, maybe it is feasible to wait for the title shot, but we shall see. Hendricks is a good match-up for GSP due to his scary punching power alone. At the same time he still has that loss where he got out-wrestled by Rick Story. He was also in very tight scraps with Josh Koscheck and Mike Pierce. But hopefully whatever happens, things work out well for Hendricks who has a great personality and a lot of charisma to go along with his impressive fighting abilities.

Johny Hendricks scored another impressive knockout over Martin Kampmann at UFC 154.
Ivan Menjivar vs. Azamat Gashimov: Menjivar recovers following a close decision loss to Mike Easton. He pulled off an amazing armbar on Gashimov with Gashimov trying to lift him up but Menjivar flattened him to the ground which was an awesome visual. This was the only submission win for the night for the entire UFC 154 card.
THE wRong:

Francis Carmont vs. Tom Lawlor: A pretty uneventful fight. Judges and officiating was very sketchy for this event and this fight was pretty evident of that. There seemed to be a definite bias toward the Canadian and Montreal fighters like Carmont. Now here, I scored the fight 29-28 for Lawlor, so I think Lawlor won. That being said, it was not a good fight and both guys did very little. I think Lawlor outworked Carmont in the first two rounds and worked to get the submissions to effectively give him the rounds, but oh well. Neither guy really turned it on, and the fight looked more like a sparring match than an MMA fight.


The most entertaining thing Lawlor did all weekend for UFC 154 since his fight was rather dull.
THE RIDICULOUS:

Patrick Cote vs. Alessio Sakara: In an infuriating moment, Alessio Sakara nearly had a victory in his hands against Patrick Cote. After smashing Cote with some big elbows standing up, he started dropping a series of hammerfists but most of them were hitting directly to the back of Cote's head. While referee Dan Miragliotta just stood there while it happened right in front of him. While I give Sakara the benefit of the doubt since I don't think he's a dirty fighter like Josh Koscheck, what happened here should not have been a TKO win for him. But that was the fault of the incompetent referee more than anything. The fight probably should've been a no contest. But if Dan Miragliotta did warn Sakara twice and he ignored it, then I think that's ground for a DQ. But Miragliotta shouldn't even be a referee anyway.

Alessio Sakara vs. Patrick Cote at UFC 154 ended in a DQ win for Cote due to shots he received to the back of his head.
Referee Dan Miragliotta: Miragliotta has given his side of his poor display of refereeing at UFC 154 in an interview with MMAjunkie. He said many of the shots were legal shots since if they still touch part of the ear they are still legal. He also said he issued two verbal warnings to Sakara. I'm sorry but the shot that put Cote down and knocked him unconscious was directly to the back of the head. I think a couple of the shots were borderline and questionable, but most of them were illegal shots directly to the back of the head. I don't know if Miragliotta really didn't see the replay. He says he didn't and he says there is no instant replay in Montreal. I say that's nonsense. If he didn't actually put his eyes toward the big screen to see the replay that everyone else could see in the arena, I don't buy that. Many times in a fight we've seen shots toward the back of the head that are questionable or you might see some errant shots that don't draw a DQ or NC. Many of these shots were blatantly illegal. And for Miragliotta to stop the fight at as TKO victory, Miragliotta should be barred from MMA and ever refereeing a fight again ever again. I have no idea what athletic commissions do in cases like this, if MMA referees are reviewed or critiqued but they should because of the damage and risk fighters are under from hits such as this. If anyone is at fault in this situation, it is Miragliotta.
That's it for the R's. But what else is going on 411mania.com with yours truly, the 411mania Jack of All Trades?
The best James Bond of all time, Daniel Craig is back with the new Bond flick http://www.411mania.com/movies/film_reviews/260947/Wreck-It-Ralph-Review.htm">Wreck-It Ralph and the heady live-action drama http://www.411mania.com/movies/dvd_reviews/262480/Brave-(Ultimate-Collector//s-Edition-Blu-ray-DVD)-Review.htm">HERE.
Over in games, check out my official review of http://www.twitter.com/411mma *
* http://www.twitter.com/411wrestling *
* http://www.twitter.com/411moviestv *
* http://www.twitter.com/411music *
* http://www.twitter.com/411games *
NULL
comments powered by Disqus