MMA's 3R's 12.13.12: UFC on Fox 5 Edition
December 13, 2012 | Posted by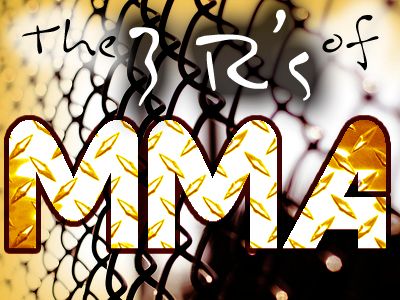 *The Column Concept*
Greetings loyal readers and welcome back to a brand new edition of The 3R's of MMA. The rules and format are still the same as I will be taking a look at the Right, the wRong, and the Ridiculous in the MMA world. The Right will be about the good to great fights or positive news items for the week or big fight announcements. The wRong will be the bad fights, showings or performances, and bad fight bookings. And the Ridiculous will be the worst of the world of MMA.
The 411 Ground and Pound Radio Show was back this week to review UFC on Fox 5. So check it out:
Alright so welcome back readers. The UFC wrapped up a big show last week with UFC on Fox 5, without a doubt the best, biggest, and most epic Fox card of the year. Bellator 83 was on MTV2 which saw the main event scrubbed as a result of food poisoning for one of the finalists.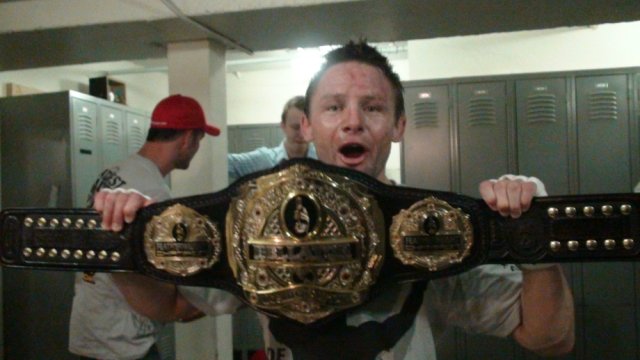 THE RIGHT:
Ben Henderson vs. Nate Diaz: After two close battles with one of the best lightweights ever, I think people forgot just how good Ben Henderson was. But Bendo using superpowers granted to him by his toothpick handled Nate Diaz for five rounds with an excellent performance. He didn't get the finish but it was still a good fight that saw Ben Henderson beat up Diaz and absolutely shut him down for 25 minutes. Diaz was still clearly dangerous off his back, but Bendo had no problem engaging Diaz on the ground and staying out of danger. At one point he even did the splits and displayed Van Damme like agility with Diaz trying to wing punches at Bendo while he was doing a split pose on the ground. Ben Henderson is a much smarter and better fighter than Donald Cerrone so he was able to exploit a lot of the holes in Diaz's game that Cerrone could not. Specifically, he attacked Diaz's leg and made Diaz pay for the way he doesn't check or defend well against legkicks. He exploited Diaz's weak takedown defense, something that has plagued him throughout his career. And he also brought a varied attack throughout the fight with punches (even punching the leg) and kicks and slams. Henderson also dropped Diaz about two or three times in the fight, not something we often see happen to Diaz at lightweight. I think really the next fight for Bendo is the winner of Anthony Pettis/Donald Cerrone at UFC on Fox 6. And depending on how things pan out, maybe do the next lightweight title fight at UFC on Fox 7 in April.

Ben Henderson successfully defended his title against Nate Diaz at UFC on Fox 5.
Mike Swick vs. Matt Brown: What an amazing turnaround year it has been for the Immortal Matt Brown. It's almost hard to believe he's a 16-11 fighter as he's had a banner year. As far as I can tell he's the only fighter that won 4 in a row in 2012. Brown looked really good here in a fight where I favored Swick. He had some good submission attempts, but he eventually closed things off with a knockout in the second round. This doesn't really put Brown in title contention but now with four straight wins and a 9-5 UFC record, it's got to move him up the ranks I'd say and put him in line for some bigger fights at the very least. I'd say maybe put him in there with guys like Jake Ellenberger or even the Jon Fitch/Demian Maia winner.

Matt Brown became the only UFC fighter to get four straight wins in 2012 at UFC on Fox 5 with his knockout victory over Mike Swick.
Alexander Gustafsson vs. Mauricio "Shogun" Rua: It was another rough fight for Shogun that I think fully establishes his light heavyweight gatekeeper status now. I think Shogun effectively here on out will fill a moneyweight type of role similar to Wanderlei Silva before its time for him to retire. The first round was close and I think the second round looked close as well before Gustafsson I think effectively took it toward the end despite the rather lopsided scores. I think one scorecard for this fight said 30-26 which was sorta weird, but whatever. Gustafsson is arguably the top contender now if you think about the fact that he just beat a former UFC and Pride champion and he has now six freaking straight wins in the division and he's 7-1 overall. I don't think Gustafsson beats Jon Jones but he could be a good challenge for him as well due to his size. Credit to Shogun as he showed a granite chin here eating a nasty front kick from Gustafsson and kept going. Still I think Shogun's stamina and cardio does not look as good as it should inside the Octagon. And if he can't handle a young stud like Gustafsson he has no hope of ever challenging Jon Jones or winning the title again. Despite the loss, I still think there could be fights for Shogun in the UFC. He could have a rematch with Rogerio Nogueira and also have the rubber match with Machida and host another season of TUF Brazil.

Alexander Gustafsson defeated Shogun at UFC on Fox 5, his sixth straight UFC win.
Scott Jorgensen vs. John Albert: In the lone Facebook fight of the evening, Jorgensen just proved how gritty of a fighter he is despite being labeled as one-dimensional by one Pat Mullin. Albert had Jorgensen in a tight triangle choke that Jorgensen managed to get out of. And once Albert threw everything he had at Jorgensen, Jorgensen rallied and came back. Proving that you have to fight every second of the round, Jorgensen was able to get Albert's back, flatten him out and secured a rear naked choke. Albert tapped just as the round was ending to give Jorgensen a well deserved Submission of the Night. Both fighters were awarded Fight of the Night as well and the fight was also later shown on FX.
FX Prelims: This was the first time for the Fox card that we got the prelims on FX, but this time we got three hours of prelims and six complete fights, seven if you count that the Facebook fight made it to the air as well. There was a lot of great action here. The previously cancelled fight between Yves Edwards and Jeremy Stephens finally happened and longtime veteran Yves Edwards took home the feel-good victory. Edwards was the first fighter to ever knockout Stephens. Abel Trujillo had an emphatic UFC debut as he absolutely destroyed Marcus LeVesseur. For once it was great to see a striker shut down and dismantle a wrestler. Trujillo looked scary and I almost couldn't believe he was a lightweight. He took out LeVesseur with some brutal, vicious knees to the side on the ground. This is a technique I always like and I wonder why fighters don't do this more since it's legal. Fighters need to go to the body and attack with knees on the ground more often. Dennis Siver absolutely destroyed Nam Phan in an absolute beatdown and the featherweight division is getting more and more stacked these days. Think about it. Siver is a fighter with 11 wins in the UFC and he's now dominating at featherweight. And now you have new additions to featherweight in Clay Guida and Frankie Edgar. Plus with other rising contenders in the Korean Zombie Chan Sung Jung, Ricardo Lamas, and Cub Swanson featherweight is getting more and more competitive despite having such a dominant champion. Also Daron Cruickshank defeated Henry Martinez with a nasty head kick. All in all an epic set of prelims for this card.
THE wRong:

Tim Means Knocks Himself Out in Sauna: After seeing what ultimately happened to Marcus LeVesseur, getting out of a fight with Abel Trujillo might've been a blessing in disguise for Tim Means. Still the story of Means getting injured the day before his fight on UFC on Fox 5, I almost can't believe it. Means was cutting weight in a sauna and reportedly slipped and knocked himself out. I mean seriously, how do you slip and knock yourself out in the sauna? Don't you have flip flops you can wear in a sauna or steam room to prevent slippage? I'm not sure if Means can ever live down being the guy to slip in a sauna and knocking himself out of a fight on the Fox card.

Nate Diaz Thinks He Gets Extra Pound Allowance in Title Fight: Luckily this didn't kill the title fight. I was a little worried when I was initially reading that Diaz missed weight twice for his fight with Ben Henderson. Thankfully he wasn't grossly overweight and was able to make the weight before the deadline. But check out the video. Diaz weighs in at 155.6 lbs. and acts like there is nothing wrong. Dana White actually has to come over and explain to him that he doesn't get the usual one pound allowance in a title fight. Not to rag on Diaz too hard because he did eventually make the weight, but how can Diaz in the biggest fight of his entire freaking career not already be aware of this? Why is he surprised when he learns this? You think his brother and Cesar Gracie would make him painfully aware of this. This gets in the wRong section because Diaz did later make weight.


Nate Diaz was unaware of the lack of a one pound allowance in a title fight when he initially missed weight for UFC on Fox 5.
THE RIDICULOUS:

Bellator 83 Featherweight Tournament Final Postponed Due to Food Poisoning: Seriously, what a mess. This seems to happen numerous times with Bellator. Eric Prindle had to drop out of a fight because of the flu or something for his heavyweight tournament final with Thiago Santos. And then Santos can't even make weight the next week and he was forced to forfeit the tournament win. I mean seriously? And now the featherweight tournament final between Rad Martinez and Shahbulat Shamhalaev gets postponed as a result of Shamhalaev getting food poisoning after weigh-ins were already done. Seriously, food poisoning? Where does Bellator find these guys? You have one heavyweight who clearly wasn't watching a diet and taking care of himself for the biggest fight of his career. And another guy that's getting food poisoning as a result of bad fruit. What the frell?

That's it for the R's. But what else is going on 411mania.com with yours truly, the 411mania Jack of All Trades?

Check out my official review of The Dark Knight Rises on Blu-ray.

Check out my review of the enjoyable family film, Rise of the Guardians.

The best James Bond of all time, Daniel Craig, is back with the new Bond flick http://www.twitter.com/411mma *
* http://www.twitter.com/411wrestling *
* http://www.twitter.com/411moviestv *
* http://www.twitter.com/411music *
* http://www.twitter.com/411games *
comments powered by Disqus