MMA's 3R's 12.20.12: TUF 16 Finale and UFC on FX 6 Edition
December 20, 2012 | Posted by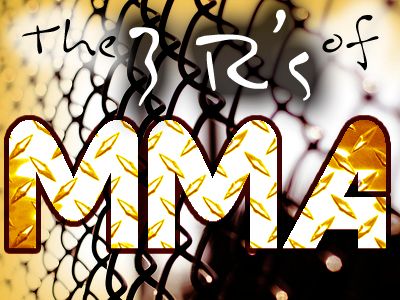 *The Column Concept*
Greetings loyal readers and welcome back to a brand new edition of The 3R's of MMA. The rules and format are still the same as I will be taking a look at the Right, the wRong, and the Ridiculous in the MMA world. The Right will be about the good to great fights or positive news items for the week or big fight announcements. The wRong will be the bad fights, showings or performances, and bad fight bookings. And the Ridiculous will be the worst of the world of MMA.
The 411 Ground and Pound Radio Show was back this week to review UFC on FX 5 and The Ultimate Fighter 16 Finale. You can check out the latest episode here:
Alright so welcome back readers. UFC pulled off two shows last weekend with UFC on FX 6 in Australia and then The Ultimate Fighter 16 Finale in Las Vegas. Bellator 84 was on MTV2. So there were lots of good fights and lots to talk about. Let's get to it.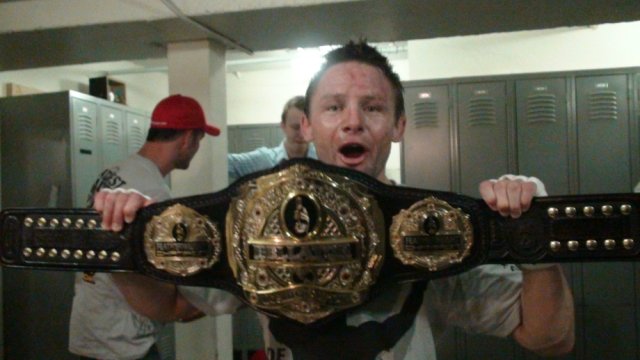 THE RIGHT:
Roy Nelson vs. Matt Mitrione: Nelson may not have the most conventional look for an MMA fighter, but he gets the job done more often than not. For starters though, I don't believe for one second that Nelson didn't start practicing or training striking since 2009. That's like believing Gegard Mousasi when he says he hasn't been training or training seriously. Mitrione was doing well early on but Nelson eventually wobbled him with a good uppercut and some mean hooks. I will say it looked like a couple of those shots Nelson had looked like they landed solidly on the back of the head. Maybe not enough that it was as bad as Sakara/Cote, but it's an example of sometimes we see those errant or questionable borderline shots that still don't cause a win to be turned into a no contest or disqualification. Nelson's now got two straight wins and while I don't think he's in title contention, I could see him being put in a fight perhaps with the loser of the Overeem/Bigfoot fight could work. Cheick Kongo could be another option for him.

Roy Nelson handed Matt Mitrione the first knockout loss of his career at The Ultimate Fighter 16 Finale.
Ross Pearson vs. George Sotiropoulos: Over on the FX side of things, Pearson made a successful move back up to lightweight and put away Sotiropoulos. Pearson looked great here and was blasting Sotiropulos standing up. As a big Sotiropoulos fan, it was a little hard to watch. He doesn't look like the same guy who went like 7-0 early on in his UFC run. Still it was a great performance for Pearson who I think is pretty underrated. He did get knocked out by Cub Swanson, but also he fought a close decision against Edson Barboza which I gave him on the scorecards. Lightweight is a shark infested division though, and Sotiropoulos will still have his work cut out for him.

Ross Pearson defeated rival TUF: The Smashes coach George Sotiropoulos at UFC on FX 6.
Hector Lombard vs. Rousimar Palhares: Despite Lombard's poor performance in his UFC debut, this is what I expected to happen. Palhares is the type of fighter that tends to quit or just check out in a fight if it doesn't go the way he wants it to. This fight was not an exception. This is sort of also what happens to Lombard though. Even in Bellator he had some hit and miss performances between the times he was crushing tomato cans. Lombard is fixated on Michael Bisping for badmouthing now, though I doubt it's a fight he will get. I would maybe put him in there with the winner of the Brian Stann/Wanderlei Silva fight would be best. I think Lombard/Stann would make for a great match-up stylistically.

Hector Lombard won his first fight in the Octagon with a win over Rousimar Palhares.
Pat Barry vs. Shane del Rosario: This was a fun heavyweight bout. If there is a Pat Barry fight you can usually count on the fight to be exciting and to see Barry win with an impressive knockout or lose in impressive fashion. Rosario I think edged out the first round. Barry showed some much improved takedown defense though. I'm not sure how well he'd do against a top level wrestler or grappler, but it definitely looks like he's been working on his ground game and avoided the submission in the first round. Barry took care of business quickly in the second and had a classy post-fight interview. I think Barry will manage to hang around in the UFC for a while because even though he loses quite a bit he generally manages a win to stay there.

Pat Barry got his fifth Octagon victory at The Ultimate Fighter 16 finale with his knockout win over Shane del Rosario.
Dustin Poirier vs. Jonathan Brookins: Poirier got back to his winning ways with a first round submission win over former TUF winner Jonathan Brookins. Poirier got lit up earlier by Brookins, but he used a superior striking defense to get through it. Brookins is a decent fighter but his striking technique looked a little sloppy here. Poirier was ultimately able to drop him with his punches before applying a sweet D'arce choke.

Dustin Poirier got his fifth Octagon win at The Ultimate Fighter 16 Finale with his submission win over Jonathan Brookins.
UFC Prelims and Coverage on Fuel TV: I got Fuel TV recently and I can't imagine life before it now, it's that good. Having Fuel TV now really gives you the full experience between all the additional prelim fights, plus all the pre- and post-fight coverage. Fox Sports has been doing a dynamite job with the coverage. Getting Chael Sonnen and Ben Henderson as the analyst team over the weekend was fantastic. And the fights we got on Fuel TV for both FX 6 and TUF 16 finale prelims were all pretty awesome. Chad Mendes got another knockout win. A nasty Russian fighter named Rustam Khabilov got a knockout win after a series of rolling German suplexes.
THE wRong:

Melvin Guillard vs. Jamie Varner Canceled: What the heck is going on here with fighters getting sick and dropping out of fights the day of the fight? This fight was one I was really looking forward to, and the way it fell through sounded really weird and screwy. Guillard claims someone from Varner's camp came to his lockerroom and accused Guillard of cheating with grease. First of all what was that about? Varner's training partner, Ben Henderson, was serving as an analyst on Fuel TV when Guillard talked about this accusation and he avoided it. Varner than had to drop out of the fight because he was sick and apparently vomiting. Perhaps Varner had a bad weight cut and that's why he got sick, but I don't know this whole story was just weird. The fight is likely to move to UFC 155, but we'll see. Guillard's reaction to saying he wouldn't fight Varner now than being told Dana White was moving it to UFC 155 was pretty funny though:


Melvin Guillard was not happy with Jamie Varner last Saturday.

Colton Smith vs. Mike Ricci: Not an awful fight, but it was just kind of there. Sort of resembled the typical Jon Fitch fight. Smith did a good job of using his wrestling and completely shutting down Ricci. I know Ricci is planning a move to lightweight, but isn't Smith a natural lightweight as well? As I recall the word going around this event is that Smith would likely move down to lightweight after the show as well. Smith used his wrestling to control the fight and that's about it really.


Colton Smith won The Ultimate Fighter tournament for season 16 of the series.
THE RIDICULOUS:

Bellator 84 Loses Lightweight Tournament Final; Marcin Held Too Young to Fight in a Casino: So Bellator lost yet another season seven tournament final match for the second week in a row. This week it was Marcin Held vs. Dave Jansen. The story was that the gaming commission for where the event was being held wouldn't let Marcin fight on the premises since he's only 20 years old and you have to be 21 to enter a casino. Bellator head honcho Bjorn Rebney said he believed they were given permission before this was set to go on. Either way, I think having a fight fall apart like this is unacceptable. A promotion like Bellator should've had all their logistics such as this lined up way ahead of time. How does this not come to light until the day the fight was supposed to happen? It makes Bellator look second rate.

That's it for the R's. But what else is going on 411mania.com with yours truly, the 411mania Jack of All Trades?

Check out my official review of The Dark Knight Rises on Blu-ray.

Check out my review of the enjoyable family film, Rise of the Guardians.

The best James Bond of all time, Daniel Craig, is back with the new Bond flick http://www.twitter.com/411mma *
* http://www.twitter.com/411wrestling *
* http://www.twitter.com/411moviestv *
* http://www.twitter.com/411music *
* http://www.twitter.com/411games *
comments powered by Disqus