MMA's 3R's 12.27.12: Ronda Rousey Main Events UFC 157, UFC 158 Card Takes Shape, Zach Makovsky Released From Bellator, and More
December 27, 2012 | Posted by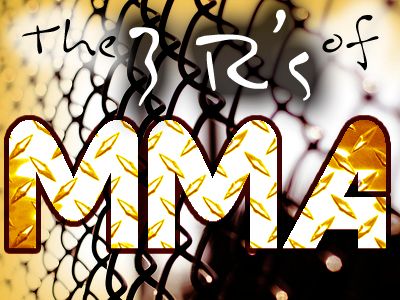 *The Column Concept*
Greetings loyal readers and welcome back to a brand new edition of The 3R's of MMA. The rules and format are still the same as I will be taking a look at the Right, the wRong, and the Ridiculous in the MMA world. The Right will be about the good to great fights or positive news items for the week or big fight announcements. The wRong will be the bad fights, showings or performances, and bad fight bookings. And the Ridiculous will be the worst of the world of MMA.
The 411 Ground and Pound Radio Show was back this week. This week we previewed UFC 155 which I will be covering live from Las Vegas this week:
Alright so welcome back readers. So it was a bit of slow news week. By the time you are reading this, I will soon be off to Las Vegas for UFC 155, the final blowout event of the year. So as Bane says, "Let the games begin!"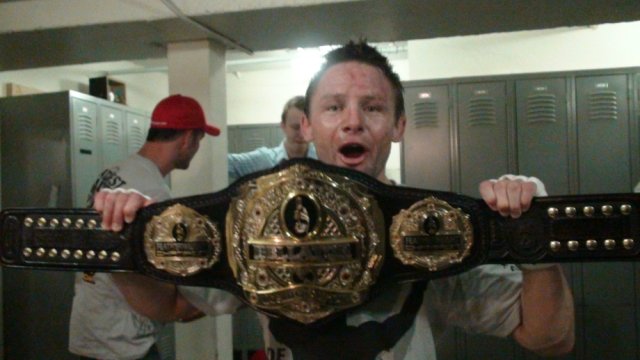 THE RIGHT:
Ronda Rousey Main Events UFC 157: Now making this fight a PPV main event probably wouldn't have been my first choice. I would've put it as the main event on say UFC on Fox 7 because if you look at the numbers, female MMA fights have done big numbers on cable with Showtime and on network TV with CBS. So I think this fight as a main event title fight would've been a much easier sell for bigger numbers on FX or Fox. Now all that being said, Ronda Rousey, maybe she is getting a ton of hype right now, but even if it is just hype this is a good way to capitalize on it now. Rousey is getting tons of mainstream crossover appeal that Dan Henderson and Lyoto Machida have never gotten. Not only that, Dan Henderson and Lyoto Machida aren't even huge PPV draws in the first place. If you go by the numbers that have been put out there, UFC 139 which had Shogun vs. Hendo in the greatest fight of all time did less than 390,000 PPV buys. Rousey is the ONLY MMA fighter that made Sports Illustrated's best moments of 2012 list. Henderson and Machida have never co-hosted TMZ TV. They've never been on Conan O'Brien. They've never made the cover of Sports Illustrated. They aren't being put all over Fox TV and Good Day LA like Rousey is now. And neither of them ever medaled in the Olympics. Strike while the iron is hot. And how stupid are the fans that are actually saying they won't buy or watch this card or think this card sucks because Rousey/Carmouche is the main event over Henderson/Machida? We are still getting Henderson vs. Machida. What because it's not the main event anymore, the card sucks and you can't watch it? Because it's not five rounds? Five round main event nontitle fights is only a recent development anyway. And if you are a Hendo fan, you can argue that a shorter fight favors Henderson man. Now let's say they made this, the first ever UFC women's title fight the main event under Henderson/Machida, that would already show that UFC isn't fully getting behind this division. Gina Carano vs. Cyborg headlined a Strikeforce card in 2009 and it was the first women's MMA fight to do so. No it wasn't a PPV, but that was also a card where you also had Gilbert Melendez in a title fight, Babalu defending his Strikeforce title against Gegard Mousasi, I mean there was some big talent on that card but Carano/Cyborg was the main event. It makes sense here.

Ronda Rousey will face Liz Carmouche in the main event at UFC 157.
Ross Pearson vs. George Sotiropoulos: Over on the FX side of things, Pearson made a successful move back up to lightweight and put away Sotiropoulos. Pearson looked great here and was blasting Sotiropulos standing up. As a big Sotiropoulos fan, it was a little hard to watch. He doesn't look like the same guy who went like 7-0 early on in his UFC run. Still it was a great performance for Pearson who I think is pretty underrated. He did get knocked out by Cub Swanson, but also he fought a close decision against Edson Barboza which I gave him on the scorecards. Lightweight is a shark infested division though, and Sotiropoulos will still have his work cut out for him.

Ross Pearson defeated rival TUF: The Smashes coach George Sotiropoulos at UFC on FX 6.
UFC on Fox 5 Ratings: With an awesome card, UFC pulled in some nice numbers for the latest main Fox show which drew an average 4.4 million viewers and 5.7 million viewers for the Ben Henderson/Nate Diaz title fight main event. A lot of pundits enjoyed harping on the declining UFC on Fox ratings, and granted I think UFC had an adjustment period with how to best put these cards together. But this card I think shows how putting together a quality title fight and some bigger names can yield strong results. I think putting title fights that aren't big PPV draws on free TV is a good move. Now while I'm not sure Fox 6 will draw as big numbers with the flyweight title main event, I think Fox is a good way to put a flyweight title fight on free TV.

Over 5.7 million viewers tuned in for Ben Henderson's lightweight title defense over Nate Diaz at UFC on Fox 5.
UFC 158 Card Taking Shape: So right off the bat UFC announced a huge welterweight-laded card for UFC 158. Georges St. Pierre defends his title against Nick Diaz in a long awaited super fight. Rory MacDonald gets a chance to avenge his first and only career loss against Carlos Condit. And top ranked and arguably the true number one contender Johny Hendricks faces Jake Ellenberger. Now while I'm sure you can critique the matchmaking with GSP/Diaz and Hendricks/Ellenberger, that's undeniably an awesome lineup for this event which will see UFC return to Montreal. Now for the Hendricks fans, like Dana White says, with Nick Diaz "there are no guarantees." If he gets anxiety and opts not to show up, then hey, you've got some other welterweight studs already set for this card ready to take his place and hopefully Hendricks would get the nod in that case. While I think Hendricks should get the shot, he needs to understand he's still a prize fighter. He's not the top pound for pound fighter in the world and he's not the champion. Hendricks tried to "demand" Condit to fight him when he had the interim title. That didn't work. Hendricks doesn't have the clout or leverage to demand a title shot. And if he did wait and he ended up waiting a year or more, would that really be the best move for him? Guys who have opted to wait a long time like Dan Henderson and Rashad Evans, well things didn't work out very well for them there.

GSP explains why he wanted the fight with Nick Diaz for his next match-up.
THE wRong:

Zach Makovsky Released from Bellator: This was a move that really surprised me. Now granted, Makovsky has lost his last two fights in Bellator, but one was when he lost the bantamweight title and the other was a close split decision to Anthony Leone. He had a pretty good record in the company at 6-2. And he finished both of his non-title fights when he was champion. This is an odd move because Bellator is so close to their Spike TV debut, and Makovsky was like a homegrown guy that would've been good to have on their roster I think.


Zach Makovsky, Bellator's first bantamweight champion, was recently released from the promotion.

Paul Daley Out of Bellator Season 8 Tournament: So much for the so called "rock stars" set to usher in Bellator's debut in the new Spike TV era. So Jon "War Machine" Koppenhaver got injured and had to bow out of his fight with Paul Daley. And now Paul Daley is out of the season 8 tournament altogether stemming from work Visa issues. In addition, Daley is now in some legal trouble stemming from some assault charges and a recent arrest. Daley definitely seems to have some anger issues and lets his emotions get the better of him. Look at his behavior after he lost to Josh Koscheck. And furthermore, look at his emotional outburst when he tried to hold out of a title fight with Nick Diaz for more money after the ZUFFA buyout of Strikeforce. This is a huge blow to Bellator. The Vote for the Fight series is done and has been completely evaporated. Paul Daley who was one of their bigger signees for them now won't be fighting with them for a while. And on top of that, they just fired their first bantamweight champ.
THE RIDICULOUS:

No Response to Cheating Allegations at The Ultimate Fighter 16 Finale: There has not been a peep out of Jamie Varner or his camp over what took place at The Ultimate Fighter 16 Finale, and I need to know what is going on. Melvin Guillard claimed that someone from Varner's camp accused him of cheating before the Varner/Guillard fight at The Ultimate Fighter Finale was scrubbed. That's a pretty serious charge and nothing has come out of it. Now the fight is currently re-scheduled for UFC 155, and I hope it happens because I want to see to see this fight. But the silence has been deafening.


Melvin Guillard said Varner's camp accused him of cheating by using grease before their fight got scratched and re-scheduled.

That's it for the R's. But what else is going on 411mania.com with yours truly, the 411mania Jack of All Trades?

My official review of the new action-thriller Jack Reacher.

You can also check out my new review of the new Judd Apatow comedy and semi-Knocked Up sequel This is 40.

Check out my official review of The Dark Knight Rises on Blu-ray.

Keep rocking it loyal readers. And like the great Buckaroo Banzai says, "Remember. No matter where you go . . . there you are."

* TWITTER *
* http://www.twitter.com/411mma *
* http://www.twitter.com/411wrestling *
* http://www.twitter.com/411moviestv *
* http://www.twitter.com/411music *
* http://www.twitter.com/411games *
NULL
comments powered by Disqus