MMA's 3R's 2.14.13: Bellator 88, UFC Primetime, The Ultimate Fighter 17 Finale Shapes Up, and Cyborg/Ortiz Drama
February 14, 2013 | Posted by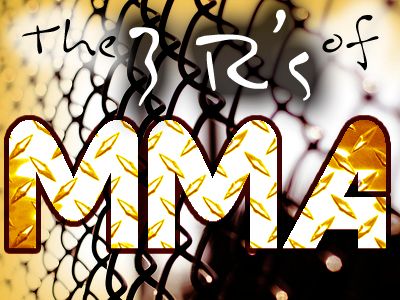 *The Column Concept*
Greetings loyal readers and welcome back to a brand new edition of The 3R's of MMA. The rules and format are still the same as I will be taking a look at the Right, the wRong, and the Ridiculous in the MMA world. The Right will be about the good to great fights or positive news items for the week or big fight announcements. The wRong will be the bad fights, showings or performances, and bad fight bookings. And the Ridiculous will be the worst of the world of MMA.
The 411 Ground and Pound Radio Show was back this week to preview UFC on Fuel TV 7. Remember to tune into the show at its new time of Sundays at 6PM PT/9PM ET. Thank you Mrs. Radluch!:
Welcome back to the MMA's 3R's. UFC had the weekend off after three straight weekend of shows. But we get another three weekends of UFC starting with UFC on Fuel TV 7. Plus Bellator crowned a new middleweight champion in Alexander Shlemenko at Bellator 88.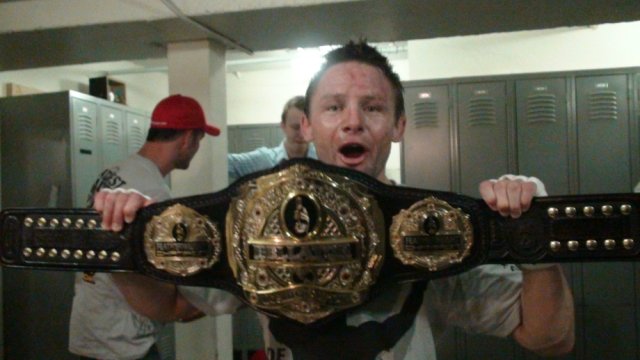 THE RIGHT:
UFC Primetime: Rousey vs. Carmouche: The latest UFC Primetime miniseries debuted last week highlighting the first ever UFC women's title fight in Ronda Rousey vs. Liz Carmouche. The primetime series kicked off very well and did a great job of showcasing the lives of both fighters. There are a lot of online haters for this fight. I can understand people having an aversion to women's MMA or women fighting. At the same time, some of the hate being directed at this card is irrational and downright ridiculous. More women fighters have been signed and UFC is clearly planning more female fights after this card, yet people in the media say "What's the plan?! What is going on?! Why have no other fights been announced?!" Well they haven't been announced yet. Women's MMA is an unproven draw in the UFC and on PPV, but that's no reason not to try it with Rousey to see what she can do. Considering Rousey gets the sport attention like no other, I think that bodes well for this fight's performance on PPV.

Ronda Rousey will face off with Liz Carmouche in the main event at UFC 157.
Bellator 88 – Alexander Shlemenko vs. Maiquel Falcao: Shlemenko had not fought in Bellator since November 2011 when he won the middleweight tournament for one of the previous seasons. After Hector Lombard left for the UFC and vacated the Bellator middleweight title, he had to wait for another challenger to win the next middleweight tournament before he could fight for the belt again. Falcao debuted in Bellator and won the last middleweight tournament so the two could square off for the vacant title. Good performance by Shlemenko who knocked out Falcao in the second round. Shlemenko effectively utilized some good body shots and then took out Falcao with some vicious shots on the ground.

Alexander Shlemenko captured the vacant Bellator middleweight title at Bellator 88.
TUF 17 Finale Gets Stacked: This looks like it will be one of the more stacked UFC FX cards and Ultimate Fighter finale events in recent memory. Besides the finals for this season's Ultimate Fighter series, Demetrious Johnson is now confirmed to be defending his title against John Moraga. Also set for the card is the next UFC women's fight in Miesha Tate vs. Cat Zingano. Also Gabriel Gonzaga is fighting Travis Browne in a heavyweight fight I like quite a bit. I think this is a good move to build up the flyweight division. The UFC on Fox 6 title fight with Johnson and Dodson did some good numbers, and this will help in showcasing the flyweights since they are a tougher sell on PPV. Still its hilarious that Frank Shamrock complains about UFC sucking fans dry with $50 PPV's when most of the free MMA on TV is provided by the UFC. And Bellator is making up fantasies of a PPV main evented by Eddie Alvarez and Michael Chandler. What would Frank Shamrock have to say about that?

Demetrious Johnson will next defend his UFC flyweight title at The Ultimate Fighter season 17 finale in April.
THE wRong:

Thiago Tavares Fails UFC on FX 7 Drug Test: After a great deal of controversy coming out of the last UFC on FX event, there were rumors circulating online of a fighter failing his drug test. Due to chatter, many assumed the "irregular" test was Vitor Belfort. Belfort had previously failed a drug test for steroids before in 2006, and he also had all but admitted to taking TRT which was confirmed following the event. Tavares is a long-time veteran and should know better. And it seems consistently after every overseas or foreign UFC its drawing positive drug tests. Is the drug testing that UFC hires out for these events when they regulate themselves simply that much better and finding things the state athletic commissions are not? Or are the fighters who are doping simply not cycling properly?
THE RIDICULOUS:

Tito Ortiz/Cyborg Drama: So Cris "Cyborg" Santos' manager is Tito Ortiz. Ortiz has now made it clear that Cyborg wants to be released from her UFC/ZUFFA contract because Cyborg is not keen on the idea of making the 135 lb. weight limit to fight Rousey in a title fight. Cyborg and Ortiz claim she cannot safely make the weight cut for health reasons and she walks around too heavy. Cyborg's camp also claimed the weight cut could endanger her health and ability to have children later on. Now I understand Ortiz wants to represent his client and get her the best deal. To some degree, this does come off like a negotiating/posturing deal from Ortiz. At the same time, I cannot take Cyborg's health concerns seriously at all. Claiming she's worried about health risks and child bearing sounds ridiculous in terms of cutting weight. If she was that concerned about health risks, then why did she cheat and use steroids? Was she concerned about her health or ability to raise children later on? Has Cyborg even spoken with Mike Dolce, a renowned fighter nutritionist. Dolce believes he can get Cyborg down to 135 lbs. and they wouldn't do it over a short period of time either. UFC was willing to pay for Cyborg to use Mike Dolce's services. Now he could be wrong, but Dolce believes he can get her to that weight safely and keep her in great shape. If UFC is willing to pay for good nutritionist, than what's the problem? Right now UFC doesn't have a 145 lb. division. That in itself was a made up weight class by Strikeforce. It was made specifically to accommodate Gina Carano and Cyborg so they could have their fight for a fabricated title in a fabricated division. In terms of her options, Cyborg's are limited. Dana White was open to a catchweight fight between Cyborg and Rousey but that clearly doesn't make sense right now when they are trying to build the weight class and title at 135 lbs. Ortiz and Cyborg need to calm down and talk to Mike Dolce.


Cris "Cyborg" Santos' manager Tito Ortiz stated that Cyborg wants to be released from her UFC/ZUFFA contract.

That's it for the R's. But what else is going on 411mania.com with yours truly, the 411mania Jack of All Trades?

Check out my new review of the number one movie of the week in Identity Thief.

Check out my live from Las Vegas event report of UFC 156 HERE.

Check out my official review of Batman: The Dark Knight Returns, Part 2 on Blu-ray.

Keep rocking it loyal readers. And like the great Buckaroo Banzai says, "Remember. No matter where you go . . . there you are."

* TWITTER *
* http://www.twitter.com/411mma *
* http://www.twitter.com/411wrestling *
* http://www.twitter.com/411moviestv *
* http://www.twitter.com/411music *
* http://www.twitter.com/411games *
NULL
comments powered by Disqus