MMA's 3R's 2.21.13: UFC on Fuel TV 7 Edition
February 21, 2013 | Posted by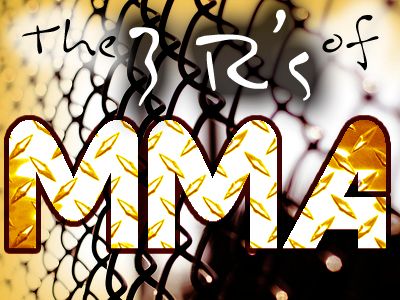 *The Column Concept*
Greetings loyal readers and welcome back to a brand new edition of The 3R's of MMA. The rules and format are still the same as I will be taking a look at the Right, the wRong, and the Ridiculous in the MMA world. The Right will be about the good to great fights or positive news items for the week or big fight announcements. The wRong will be the bad fights, showings or performances, and bad fight bookings. And the Ridiculous will be the worst of the world of MMA.
The 411 Ground and Pound Radio Show was back this week to review UFC on Fuel TV 7:
Welcome back to the MMA's 3R's. UFC had the weekend off after three straight weekend of shows. UFC returned to England for UFC on Fuel TV 7 which saw the first UFC title fight in the country for the first time since 2007. Bellator was back on Spike TV with Bellator 89. So let's get to it.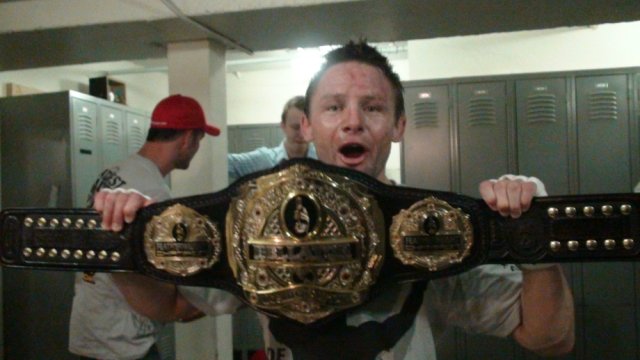 THE RIGHT:
Renan Barao vs. Michael McDonald: A solid fight by both guys and a good performance for the interim bantamweight champion Barao. Barao's experience served him well here, and he's not lost a fight since 2005. Barao was very patient and conservative, and McDonald unfortunately played right into his game. The finish came in the fourth round as Barao got McDonald to the mat and worked on an arm triangle choke which McDonald eventually succumbed to and tapped out. Hopefully we will see Barao vs. Cruz next. The problem is beneath Barao and Cruz, the contender scene is a little murky. I think Eddie Wineland should likely face the winner of Saturday's Faber/Menjivar fight.

Renan Barao submitted Michael McDonald at UFC on Feul TV 7.
Stanislav Nedkov vs. Tom Watson: The Fight of the Night came on the Facebook prelims for this card. Nedkov and Watson had a back and forth war. Watson was able to survive a tough beating in the first round. Watson weathered the storm and put Nedkov away eventually late into the fight with some great knee strikes and earned a double fight night bonus. Watson in his post-fight interview than put out the message that he doesn't approve of TRT users and that he's coming after them. Doubt they are going to book Watson in a fight with Vitor Belfort anytime soon though.
Jimi Manuwa vs. Cyrille Diabate: Many predicted a first round knockout for Manuwa, though it didn't come in a way we'd expect. Diabate tore his calf during the fight and couldn't answer for the second round to give Manuwa the victory. Still Manuwa looked good here and beat another experienced veteran. He showed some of his grappling game and takedowns and his striking looked very fast and dynamic. I think Manuwa vs. James Te Huna next makes a lot of sense, especially if the UFC does another TUF Smashes season or another TUF Australia season.

Jimi Manuwa remained undefeated with his first round TKO victory over Cyrille Diabate at UFC on Fuel TV 7.
James Te Huna enters MIB Style: Te Huna opted to make a Men In Black style entrance prior to his fight with Ryan Jimmo at UFC on Fuel TV 7. Luckily, following the comedic entrance he didn't pull a Tom Lawlor and have a dull fight or lose. Te Huna and Jimmo had a good fight. I know there is some discrepancy how the first round should've been scored. But ultimately, after a round like that and Jimmo gassed and wasn't able to do anything after, I just don't think Jimmo should walk away with a victory. Te Huna now extends his record to 5-1 in the UFC and has won his last four.

Even 16 years later, it's still fun.
Cub Swanson vs. Dustin Poirier: Another great fight for the featherweight division. The turnaround Swanson has made in his career is truly impressive. In the WEC he looked like a mediocre, middling talent as best. He was more or less a gatekeeper to get to the title. He was submitted by Jens Pulver before Pulver faced Urijah Faber. Jose Aldo smashed him with a double knee to the face right before he won the WEC featherweight title. And he got beat by Chad Mendes as well before he would later go on to compete for the belt as well. Swanson just looks like a different meaner fighter in his current run. This was a closer fight than I expected, though I think Swanson did enough to edge it out. Next for Swanson I think should either put the fight with Dennis Siver together again since Siver is still ranked above Swanson, or put him in there with someone like Ricardo Lamas or Korean Zombie. Those two are likely fighting in May, so it looks like Siver is the best option for Swanson at the moment.

Swanson won his fourth straight UFC fight with a unanimous decision win over Dustin Poirier at UFC on Fuel TV 7.
THE wRong:

Josh Grispi vs. Andy Ogle: Not an awful fight by any means, but man it's sad ot see how far Josh Grispi has fallen. Grispi likely faces getting certainly released from the UFC after losing his fourth straight fight without getting a single win in the Octagon. I assume the UFC gave him a bit more of a leash since he was originally scheduled to fight Jose Aldo for the UFC featherweight title in 2011, but Aldo dropped out due to injury. Grispi still stepped up and took a fight with Dustin Poirier which he lost and has lost three more since. It's weird considering in the WEC, Grispi looked like a stud and a rising star while a fighter liked Cub Swanson was more or less a middling, mediocre-looking gatekeeper of the featherweight division. Now it seems their roles have reversed. Grispi has basically proven he can't hack it at the top level, and working at the regional level could probably do him some good. He needs to get his confidence back or deal with whatever has put him into such a slump.

Ulysses Gomez vs. Phil Harris: A rather dull and uneventful flyweight fight to open things up. I'm not sure why Gomez was so upset by the score at the end of the fight considering he barely did much at all through most of it. I don't think Gomez did what he said he would do in this fight. Obviously, his UFC debut was not ideal since he took the fight on short notice to get into the UFC, and he lost. That's understandable, but it just didn't look like his full training camp he boasted about this time didn't make much of a difference and he wasn't aware he was 0-2 in the UFC.
THE RIDICULOUS:

Judge Aaron Chatfield: Thanks to MMA Decisions.com we can now keep track of who the incompetent judges are that make suck idiotic calls like the one Aaron Chatfield made in the fight between Che Mills and Matt Riddle at UFC on Fuel TV 7. Curiously, Chatfield scored the fight in favor of Mills. Now Mills did have the better striking in that fight, but nowhere did he absolutely do enough to take more than one round of that fight. In MMA, when someone takes you down and passes guard and they can maintain that most of the round, well then they are winning the fight. Some striking at the beginning of the round doesn't negate that. UFC Head of Regulatory Affairs Marc Ratner stated that the UFC did speak with the judges about the fight, but we do not know how UFC regulates and sanctions judges in cases where they are self-regulating like they do in the UK.


Matt Riddle was thankfully not screwed out of a win due to one incompetent judge by the name of Aaron Chatfield at UFC on Fuel TV 7.

That's it for the R's. But what else is going on 411mania.com with yours truly, the 411mania Jack of All Trades?

Was it a bad day to go to the movies again with John McClane? Find out with my official review of A Good Day to Die Hard.

Check out my live from Las Vegas event report of UFC 156 HERE.

Check out my official review of Batman: The Dark Knight Returns, Part 2 on Blu-ray.

Keep rocking it loyal readers. And like the great Buckaroo Banzai says, "Remember. No matter where you go . . . there you are."

* TWITTER *
* http://www.twitter.com/411mma *
* http://www.twitter.com/411wrestling *
* http://www.twitter.com/411moviestv *
* http://www.twitter.com/411music *
* http://www.twitter.com/411games *
comments powered by Disqus