MMA's 3R's 2.28.13: UFC 157 Edition
February 28, 2013 | Posted by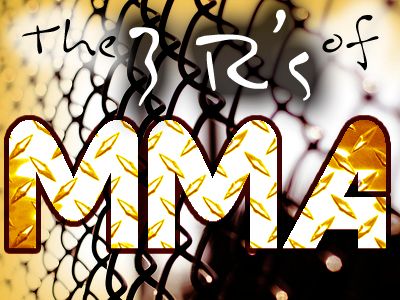 *The Column Concept*
Greetings loyal readers and welcome back to a brand new edition of The 3R's of MMA. The rules and format are still the same as I will be taking a look at the Right, the wRong, and the Ridiculous in the MMA world. The Right will be about the good to great fights or positive news items for the week or big fight announcements. The wRong will be the bad fights, showings or performances, and bad fight bookings. And the Ridiculous will be the worst of the world of MMA.
The 411 Ground and Pound Radio Show was back this week to review UFC 157 and preview UFC on Fuel TV 8:
Welcome back to the MMA's 3R's. This past weekend, I took my reporter hat for once and got to just sit back, relax, and attend an MMA event as a fan at UFC 157 at the Ronda Center in Anaheim. It's been a while, and it was great to be a part of such a packed house for a huge event. Ronda Rousey and Liz Carmouche made history with the first ever women's fight and women's UFC title fight. Bellator was back with Bellator 90 on Spike TV and King Mo got King No'ed by Emmanuel Newton. So let's get to it.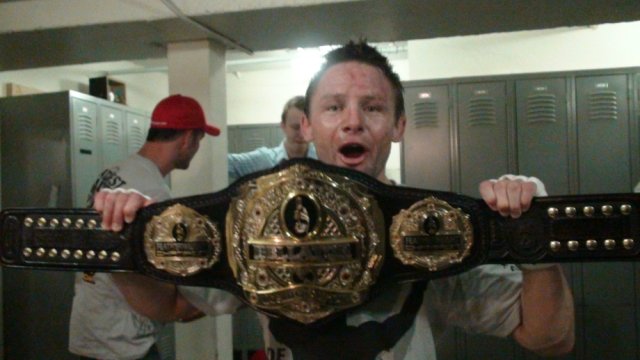 THE RIGHT:
Ronda Rousey vs. Liz Carmouche: Some of the hate that had been directed to this fight had really been sickening. Regardless, the live atmosphere for this fight was amazing. I was at UFC on Fox: Velasquez vs. Dos Santos in the same venue, and the crowd for this event surpassed a UFC event with a heavyweight title main event. UFC did a better gate and attendance for UFC 157 than Velasquez vs. JDS I. UFC 121 with Velasquez vs. Lesnar did a better gate, but they weren't able to get a full sellout like this show. The fight did what it needed to do. Everyone played their part well. The entrances were amazing. The light screens had some military camo for Carmouche while over the crowd there were spotlights of the Olympics logo going over the crowd, it was pretty impressive and it was nice to see UFC do some creative stuff for a main event like this they don't usually do. The fans got on their feet in anticipation of the near upset by Carmouche. Rousey escaped though before she ultimately got her first round armbar submission yet again and kept her record of 1st round armbar finishes intact. I truly believe things would've been alright had Carmouche won and this turned out quite well. Now maybe the whole women's MMA thing in the UFC doesn't pan out. But I think that's no reason not to try it now. Rousey is clearly a draw and a superstar now with this show, so you have to strike while the iron is hot. UFC was right to make this fight the main event, and the haters have nothing to say now. Even Mark Radulich who last Friday claimed, "do a million people even know who Ronda Rousey is?!" was forced to stand corrected over the weekend on the 411 Ground and Pound Radio Show. The answer Mark Radulich is yes, a million people do know who Ronda Rousey is. It's such a bizarre thing to state. Rousey's last fight with Kaufman on Showtime on August got 529,000 viewers. So between all her UFC promotion, the UFC Primetime and Countdown shows, the guest appearances on the Ultimate Fighter, and her plugs in ESPN Magazine and Sports Illustrated I guarantee more than a million people know she is. Kevin Iole reported this event is projected to do over 400,000 PPV buys. While official PPV buyrates are usually hard to come by, if you go by those numbers its far and above how the haters claimed this would flop and it was a joke women were main eventing a UFC event over Machida vs. Hendo and it would never draw. Well done Carmouche and Rousey.

Ronda Rousey was successful in her UFC debut at UFC 157.
Robbie Lawler vs. Josh Koscheck: I definitely underestimated Lawler going into this fight. It looks like for Lawler changing camps to American Top Team did him well going against a top 10 welterweight in Josh Koscheck. Regarding, the stoppage, I think it was a just stoppage. Koscheck was out and went limp. He was turtle up and taking hard shots from a nasty hitter in Lawler. Now sometimes we see leeway given in these situations, but ultimately I think when Koscheck was hurt like that you have to err on the side of caution. The stoppage was not premature and Herb Dean made the right call.

Robbie Lawler won his first UFC fight in 10 years beating Josh Koscheck by TKO at UFC 157.
Urijah Faber vs. Ivan Menjivar: A lot of fans bemoan Faber's continuing to get title shots, but like it or not Faber is legit. The fact is, Faber is one of the best guys in bantamweight and featherweight so he will always be close to the top. The problem is he's just not at that elite level where he can beat the champions but he will beat most everyone else. Most of the guys he's beaten are legit or former champions themselves. Menjivar had more wins in the UFC than Faber had going into this fight. The finish to this fight was amazing. Faber had Menjivar's back in like a crucifix position and then transitioned to a figure four bodylock into a rear naked choke. Putting Faber on the card in Anaheim was also a smart move as he was a clear fan favorite for this fight and probably brought in a good amount of attendees to the event. For Faber's next fight it is a tough call. I think it is too soon to put him in *ANOTHER* interim bantamweight title fight with Renan Barao. In terms of guys on winstreaks at bantamweight there is Eddie Wineland and Raphael Assuncao. Both of these guys are guys Faber already fought and defeated. Now I guess you could say Wineland is due for a rematch since he's got two good wins over Scott Jorgensen and Brad Pickett. Plus Wineland got the first round over Faber and it was a close fight. Assuncao was submitted by Faber at featherweight in the UFC but has won his last three fights at bantamweight. I think it could depend on what happens with Dominick Cruz this summer and if he's able to make a return.

Urijah Faber submitted Ivan Menjivar in the first round in their bout at UFC 157.
Dennis Bermudez vs. Matt Grice: This was a back and forth war and a well deserved Fight of the Night winner. It was a very close fight and Bermudez won a split decision. It's tough to score a fight like this when Grice had hardly any offense in the final frame and that could've been a 10-8 honestly based on the damage. That being said, I think I scored it either for Grice or a draw, but it really just depends on how you scored rounds 1 and 3. Both guys truly left it all in the cage here.
King Mo vs. Emanuel Newton: Newton picked up one of the biggest upsets of the year as he straight knocked out King Mo with a spinning backfist in the semi-finals of the season 8 light heavyweight tournament. Mo is a very good fighter, but I think he's been overrated in many circles. He's a great wrestler and a decent striker, but I think he fell in love too much with his hands and he was keeping his hands way too down in this fight. Mo can still fulfill his plan for winning three belts though. He can win the TNA world title, the X Division title, and the TNA tag team titles.

Emanuel Newton won a huge upset over King Mo at Bellator 90.
THE wRong:

Miesha Tate Not Impressed by Ronda Rousey's Performance: So former Strikeforce women's bantamweight champion Miesha Tate was on Fuel TV for the UFC 157 post-fight show to talk about the main event along with her next opponent Cat Zingano. These two are currently set to face on the next Ultimate Fighter finale in April. I think Tate is acting a little too overconfident because she was able to get Rousey's back briefly in their fight and thinks she can stop her in a rematch. I mean, Rousey destroyed her arm and basically took it home with her. I think if Tate beats Zingano then Rousey and Tate get the next coaching spots on TUF.


Miesha Tate and Cat Zingano will face off in April and the winner will likely be the next contender for Ronda Rousey's UFC title.

Brendan Schaub vs. Lavar Johnson: Schaub's back was against the wall and he was coming off two losses. Plus with the recent cuts its no surprise he pulled off an uneventful decision win over Lavar Johnson. I don't completely fault Schaub. Johnson's always had weak takedown and grappling defense throughout his career. Either way, a pretty dull and boring fight to close out the FX prelims for the UFC 157 card.
THE RIDICULOUS:

Dan Henderson vs. Lyoto Machida: This was the fight fans bemoaned wasn't the main event and should've gotten five rounds. It was absolute crap. No one in the arena liked this fight while the crowd was jacked for Rousey vs. Carmouche. What a stinker of a fight this turned out to be. I know I'm known as a devoted fan of Henderson, but he lost this one. I'm not sure what he expected. Machida did what he does in a lot of his fights. Henderson looked slow and whenever he went for his kick/punch combo Machida was already out of the way or just slipped in a knee or a kick before getting out of the way. Machida won this fight, but he doesn't deserve a title shot or a rematch with Jon Jones. He showed nothing in this fight that shows he'd be a tougher fight for Jon Jones in a rematch. Machida is now even saying he wants another fight now. Honestly, Gustafsson is already a more deserving contender. Dana White even said the winner of Shogun/Gustafsson was the next contender in line for the light heavyweight title. Gustafsson should get the next shot if he wins over Mousasi. As for Henderson, he has only himself to blame for the lost. I don't know why he was so disgusted with the decision. Maybe he thought he took the second round, but he got a takedown and did virtually nothing on the ground in round 3. And then he did absolutely nothing to push the action after they got back up to their feet. Anyway, I'm glad this fight was not the main event and didn't go five rounds.


Lyoto Machida won a close split decision in a disappointing fight at UFC 157.

That's it for the R's. But what else is going on 411mania.com with yours truly, the 411mania Jack of All Trades?

Was it a bad day to go to the movies again with John McClane? Find out with my official review of A Good Day to Die Hard.

Check out my live from Las Vegas event report of UFC 156 HERE.

Check out my official review of Batman: The Dark Knight Returns, Part 2 on Blu-ray.

Keep rocking it loyal readers. And like the great Buckaroo Banzai says, "Remember. No matter where you go . . . there you are."

* TWITTER *
* http://www.twitter.com/411mma *
* http://www.twitter.com/411wrestling *
* http://www.twitter.com/411moviestv *
* http://www.twitter.com/411music *
* http://www.twitter.com/411games *
comments powered by Disqus