MMA's 3R's 2.7.13: UFC 156 Edition
February 7, 2013 | Posted by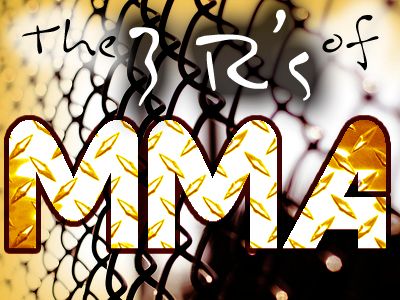 *The Column Concept*
Greetings loyal readers and welcome back to a brand new edition of The 3R's of MMA. The rules and format are still the same as I will be taking a look at the Right, the wRong, and the Ridiculous in the MMA world. The Right will be about the good to great fights or positive news items for the week or big fight announcements. The wRong will be the bad fights, showings or performances, and bad fight bookings. And the Ridiculous will be the worst of the world of MMA.
The 411 Ground and Pound Radio Show was back this week to review UFC 156. And good news, The Ground and Pound Radio show moves to a new live recording time of 6PM PT/9PM ET on Sunday night!:
Welcome back to the MMA's 3R's. UFC started things off in February with their epic Super Bowl weekend card 411mania.com was live in attendance for. Thanks for all the readers who checked out and commented on our live coverage. Bellator returned on Spike TV with the Bellator 87 and set the brackets for their season 8 lightweight tournament semifinals.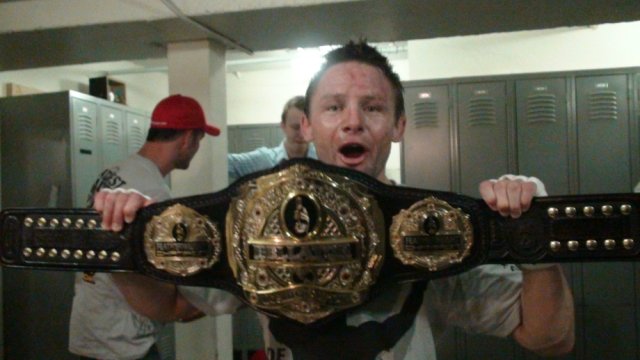 THE RIGHT:
Jose Aldo vs. Frankie Edgar: In a night where a lot of the underdogs took us by surprise, the main event pretty evolved much like I expected it would. Jose Aldo was the overall better striker here and had a more varied attack. The legkicks clearly did some damage to Aldo. Now I know there is some controversy in how to score the last two rounds. Aldo did slow down in the later rounds and Edgar's cardio and toughness came through, but that doesn't mean Edgar won the fight. I scored the first three rounds for Aldo. It's a tough loss for Edgar, but he's generally a point fighter. And when he says he thinks he did "just enough" to win, sorry but to me saying you did "just enough" is not enough. Edgar has great technical boxing, speed, and footwork, but I think he relies on it too much. And Edgar needs to knock off his whole victory lap when the fight is over. Celebrate after the scores are read, it's getting annoying.

Jose Aldo won a unanimous decision over Frankie Edgar in the main event of UFC 156.
Alistair Overeem vs. Antonio Silva: And with one fight, the plans of the heavyweight division fall into chaos. Is Rally for Mark Hunt v.2.0 on the horizon now? A bit of a less defined looking Overeem was looking a little too confident and arrogant for this fight. I knew it was bad when he couldn't put Bigfoot away in the first round. Overeem typically doesn't have a good gas tank in the later rounds and throughout his career he'll do well in the early minutes and then get knocked out. Overeem was keeping his hands down and while Bigfoot is a slow, lumbering heavyweight he's still got huge hands and hits hard. An impressive win for Bigfoot that might not clinch him a title shot but puts him back into the conversation. Perhaps he gets a fight with Junior dos Santos next. I think if he were to have wins over Overeem and the former champ you can justify a rematch Bigfoot and Velasquez despite the fact Velasquez stomped him and left him a pile of his own blood in their first fight.

Bigfoot Silva defeated Alistair Overeem by knockout at UFC 156.
Demian Maia vs. Jon Fitch: Not the most exciting fight but very satisfying in its own way to see Jon Fitch get frustrated by getting dominated much like how he used to do his previous opponents. The move down to welterweight has worked out very well for Maia and it looks like he's finally gotten back to his impressive grappling that brought him to the dance and made him such an exciting prospect when he first came into the UFC. I think there is merit to perhaps saying the first round could've been scored a 10-8 because Fitch had absolutely no offense and Maia had his back and had him in danger from being submitted quite a while. Either way it was a big win for Maia that has to put him either in the top five or just outside of it in the welterweight division.
Facebook/FX Prelims: There was a lot of good action throughout the prelims for this event. Three fighters from Strikeforce made their UFC debuts in Isaac Vallie-Flagg, Tyron Woodley, and Bobby Green and all of them won their fights. Tyron Woodley, long criticized for being a boring fighter and a lay and pray/blanket wrestler, viciously knocked out long-time veteran Jay Hieron. Bobby Green looked much improved from his days as "Hood Style" Bobby Green who got submitted by Dan Lauzon at the last Affliction event. I thought what happened in the first round with Volkmann was what was going to happen in the whole fight. Green now has retired the "Hood Style" gimmick and now wants to be referred to as "Poetry in Motion." Francisco Rivera and Edwin Figueroa had a fun scrap on Facebook. Evan Dunham and Gleison Tibau had a solid fight which saw Dunham get back on the winning track.
THE wRong:
Rashad Evans vs. Rogerio Nogueira: It was a bad night for Rashad Evans and Blackzilian camp. I'm not sure what was going on with Evans but it looked like he was just stuck in neutral the whole fight. Nogueira won the fight and utilized his jab and his boxing well, but Evans just seemed like he lost the fire. Evans talked about doing soul searching and being drained and burnt out after the loss to Jon Jones. Maybe there is still an issue there. Also it just seemed like there was a lack of urgency from the coaching in his corner. Had he done a little more he still could've come out of this with a victory.

Rashad Evans lost a unanimous decision to Rogerio Nogueira at UFC 156.
THE RIDICULOUS:
Referee Kim Winslow: The incompetence of Kim Winslow struck again at UFC 156. She continued her poor refereeing in the fight between Bobby Green and Jacob Volkmann. When Green had Volkmann on the ground he was attacking, he was advancing position, and yet Winslow called for a break in the action and stood the fighters up. This makes no sense. Luckily this didn't kill Green's momentum and cost him the fight. But this is the kind of thing athletic commissions or someone needs to be looking at and questioning a referee over. Winslow should have to explain herself when she makes a call like this. So often we see referees let fighters just hang out on the ground and let them take forever to do something when there is a lull in the action or nothing is happening. And yet here Winslow called for one of the worst stand ups imaginable.
That's it for the R's. But what else is going on 411mania.com with yours truly, the 411mania Jack of All Trades?
Check out my exclusive interview with former UFC light heavyweight champion and UFC 156 co-main eventer Rashad Evans.
In case you missed it, here's my live play-by-play report from UFC 156.
One of the most seminal, celebrated Batman stories ever is now out in animated form on Blu-ray and DVD with The Dark Knight Returns, Part 2, and you can check out my official review for the release HERE.
Keep rocking it loyal readers. And like the great Buckaroo Banzai says, "Remember. No matter where you go . . . there you are."
* TWITTER *
* http://www.twitter.com/411mma *
* http://www.twitter.com/411wrestling *
* http://www.twitter.com/411moviestv *
* http://www.twitter.com/411music *
* http://www.twitter.com/411games *
comments powered by Disqus