Monday Morning MMA 8.20.12: A New Sheriff in Town
August 20, 2012 | Posted by

Monday Morning MMA!
With Dustin James departing the scene here at 411mania, and with a sizeable gap where The Ultimate Writer once was, Monday Morning MMA! will begin to incorporate some of the favorite features of Dustin's superb articles! From now on, this will be your one-stop home for all the latest major event reviews, independent news, big show previews, as well as championship roll calls, upcoming event listings, and the all new 'Smart Money' feature!
That's right, the column formerly known as MMA on Tap! is back as Monday Morning MMA, and it's bigger and better than ever before! What's more, if there's something missing, or if you want to see something added, you need only ask and we'll try to make it so!
And so now, without further ado, this is the definitive Monday special, Monday Morning MMA!
Tweet us, like us on Facebook, and don't forget to leave your comments at the bottom!
---

Rewind! Review!
While Strikeforce: Rousey vs Kaufman saw both the main and co-main events concluded in under a minute, it was hard not to consider Sarah Kaufman (15-2) as a solid opponent for female fighting prodigy Ronda Rousey (6-0)on paper – but that's not how it played out when the fight went down in San Diego, California this past weekend. With Strikeforce Women's Bantamweight Champion Rousey able to take the Canadian star down with just seconds on the clock, the question soon became a matter of not if, but when – and as for the how, the fact is, fewer things are more predictable than a rousing Rousey armbar finish these days. With an astonishing perfect-streak of 6 straight first round armbar submissions to her name already, it's not like Kaufman didn't know the method Rousey would attempt to employ in her first title defence – but knowing what's coming and doing anything about it are proving to be two very different things…
Ronda Rousey vs Sarah Kaufman Highlights

Understandably, then, if one of the top female fighters in the world can last no more than 54 seconds against Rousey, enquiring minds will quickly turn to the other stars of women's MMA for a suitable next challenge, chief amongst them former Strikeforce Women's Featherweight Champion Cristiane 'Cyborg' Santos. Though Santos' most recent victory over Hiroko Yamanaka was overturned due to a failed drugs test, 'Cyborg' is still seen as one of the most devastating fighters in the female ranks. A drop in weight for Santos would almost inevitably usher forth the single most anticipated fight in women's MMA since Cyborg demolished the ever-popular Gina Carano – the predecessor to Rousey's throne as most-marketable female star.
Carano, however, seems unlikely to return to MMA at all in the near future, ruling her out of most fantasy booking scenarios; and perhaps convincing 'Cyborg' to drop ten pounds of muscle mass will be easier said than done as well. Which leaves just one other female combatant to match with Rousey in what could very well prove to be a coin-flip for most MMA experts – Olympic silver medallist, Sara McMann. Unfortunately for Strikeforce, however, McMann remains tied to a contract with the burgeoning all-women's promotion Invicta FC, though should she fail to put pen back to paper when that deal expires, she would make for a hugely valuable commodity – not only to Strikeforce and to Zuffa, but to women's MMA as a whole. Imagine having two Olympic medallists competing one on one… That could be the fight that finally convinces Dana White and the Fertitta's to sink their time, money and marketing nous into the women's division once and for all.
Then again, maybe not…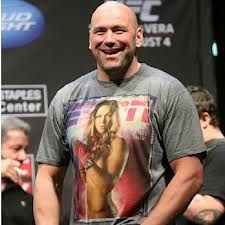 Dana White:
Likes women's MMA…
… kinda
The co-main event feature of Ronaldo Souza (16-3, 1NC) and Derek Brunson (9-2) proved to rival the aforementioned fight in terms of sheer one-sidedness, as 'Jacare', renowned for his world class grappling, added another string to his bow by recording an even-faster time for his KO win – just 41 seconds. Brunson, robbed in his previous bout of a decision over UFC veteran Kendall Grove, proved no match for Souza on the feet, as the Brazilian Jiu Jitsu ace forewent his favoured grappling arsenal in order to showcase his ever-improving boxing stylistics. One single right hand is all it took for Souza to effectively rubber-stamp a rematch with reigning Strikeforce Middleweight Champion Luke Rockhold, with Brunson sent to the back of the line in one fell swoop.
At welterweight, scrappy kickboxer Tarec Saffiedine (13-3) was back to his best, out-striking Roger Bowling (11-3) en route to a unanimous decision win. 'The Sponge' has now recorded three-straight wins in Strikeforce, all decisions, though this one was slightly clearer-cut than the split verdict he recorded at the expense of Tyler Stinson. For Bowling, this is his first loss outside of his trilogy with Bobby Voelker, and perhaps the most damning. On current evidence, it seems Bowling may have reached his ceiling…
One man who is very definitely on the rise, however, is Anthony Smith (17-8). 'Lionheart' dispatched the surging Lumumba Sayers (6-3) by first round triangle choke to improve his impressive record to 12-2 in his last 14 fights. Ovince St Preux (12-5) also recorded a win, finally knocking TJ Cook (15-5) out in the third round after taking the first and dominating in the second. OSP's only loss in ten fights came against the ever-resourceful Armenian, Gegard Mousasi.
Meisha Tate (13-3) needed to find a finish in her fight with Julie Kedzie (16-10) – and it came via armbar late in the third round, much to her relief. Tate, another recent victim of dominant champion Rousey, was behind on the scorecards against veteran Kedzie, who was just 90 seconds away from the biggest win of her career when she tapped.
Meisha Tate vs Julie Kedzie Highlights

Adlan Amagov (10-2-1) defeated Keith Berry (12-10) in controversial fashion, the fight not transpiring as the highlight reel showcase Strikeforce must have anticipated. That's not to say Amagov didn't finish early – he did – after just 48 seconds – but with dual question marks of a possibly illegal kick and an early stoppage marring this one, it's unlikely Amagov will be propelled much further up the rankings.
Finally, Germaine de Randamie (3-2) was the unlikely winner in a bout with the much more experienced Hiroko Yamanaka (12-3), the Japanese veteran out-struck by de Randamie en route to a unanimous decision win. De Randamie took all three rounds on the scorecards of all three judges. There was a similar story in the night's opener, too, as Bobby Green (19-5) taught young Matt Ricehouse (6-1) a lesson in multi-levelled excellence. Green, by far the more experienced of the two, was one rung of the ladder too high for Ricehouse, most famous for wins on Strikeforce: Challengers, where he also defeated fellow prospect Ryan Couture.
---

The Best of the Rest
Legacy Fighting Championship 13 saw the Texas-based company put on a heavyweight headliner that featured Derrick Lewis (8-2) ending the unbeaten run of highly-touted wrestling prospect Jared Rosholt (4-1) with a second round KO to claim the company's vacant Heavyweight title. With Rosholt – brother of UFC veteran Jared – having finished all four previous opponents inside the opening two rounds, few could have blamed fans for putting faith in the 6'2, 260 lb grappling specialist, but this was Lewis' time to shine – having tasted defeat just twice in his career (to Shawn Jordan and Tony Johnson, Jr), the hard-hitting 'Black Beast' has now finished 7 fights by KO, and 1 by submission. While this win is undoubtedly the biggest feather in his cap to date, one imagines there will be more to come from both men.
In the co-main event, Sean Spencer (9-1) also played the part of the spoiler, snapping the winning streak of up-and-comer Evan Cutts (5-1). Cutts, a grappler by trade, was out-struck Spencer for much of the last two rounds, earning a 29-28 decision win. TUF veteran Chris Tickle (8-5) made shorter work of Douglas Frey (10-9), however, ending the latter's night in just 63 seconds.
DEEP – 59 Impact saw some of the biggest stars in Japanese MMA come out to shine, with Yoshiro Maeda (30-11-4) pulling out a win against Tatsumitsu Wada (8-7-1). To his credit, Wada had recently reversed an initial 0-5 run by recording 8 wins, 1 draw and just 1 loss in his previous 10 outings – but Maeda proved too strong for the under-rated Japanese fighter, as he sunk in a rear naked choke at 2:32 of Round Three to claim a second straight win at bantamweight.
Masakazu Imanari (26-11-2) also won, doing what he does best – applying a leg lock variant. Masahiro Oishi (22-17-2) had no choice but to tap at 1:01 of the very first round, 'Ashikan Judan' (translating roughly as 'Master of Leglocks') living up to his handle once more. Imanari has recorded 11 such submissions, with another 6 taps to his credit. This time, he applied a toe hold.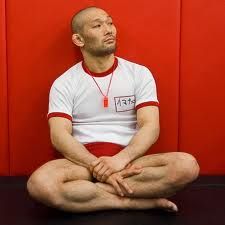 Imanari: Master of Leglocks
Doo Ho Choi (9-1) continued his dramatic rise to fame, his stunning first round finish of Mitsuhiro Ishida followed by a 2:49 KO of Kosuke Umeda (11-12-3). Umeda was last seen upsetting Choi's compatriot Won Sik Park by decision.
Jungle Fight 42 was the site of an easy win for Ivan 'Batman' Jorge (22-3), the experienced submission specialist forcing an overmatched Giovane Silviano Silva (2-5) to tap after just 95 seconds of the card's main event. While Jorge will almost certainly need tougher competition in the future to improve, his record – that already accounts for Daniel Acacio and Alexandre Barros – remains impressive.
C3 Fights put on an impressive card that saw 8-time Bellator veteran Toby Imada (30-16) defeat the experienced Sean Wilson (32-19) by second round TKO. Wilson, who has fought for M-1 Global, Titan Fighting Championship and King of the Cage, couldn't overcome the dangerous Imada, falling victim who won his first fight outside of the Bellator cage since 2010.
---

Coming Up On Tap!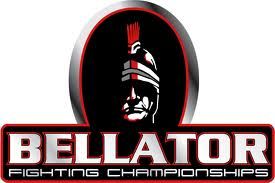 Bellator 73 was thrown into disarray when it was announced the main event scrap between Featherweight Champion Pat Curran (17-4) and top contender Patricio Freire (17-1) had to be pulled due to an orbital injury suffered by the titlist during a sparring session. Freire will once again have to wait for his title shot, meaning recent tournament winner Daniel Straus (20-4) will also see his opportunity pushed back for the foreseeable future. While this injury is a major blow to the show, officials remained hopeful last week that the talented 'Pitbull' would remain on the show, possibly in a rematch with resilient world champion wrestler Joe Warren (7-3). Such a bout would almost inevitably signal an action-packed scrap, though with Warren seemingly committed to a drop to bantamweight, it may not yet come to fruition…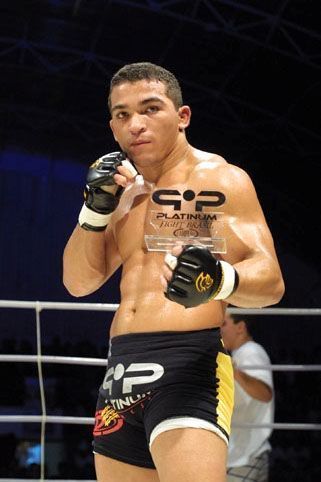 Patricio Freire:
Injury will delay his title shot
Two fights that are still set to go down at the show, however, are the finals of both the Bantamweight and Light Heavyweight Tournaments. With Luis Nogueira (14-2) and Marcos Galvao (12-5-1) set to clash at 135 lbs, Brazil is guaranteed a monopoly on the Bantamweight title scene, with new title holder Eduardo Dantas waiting in the wings to find out the identity of his first challenger. Predicting who that will be looks a tough call, as both Nogueira and Galvao look well-matched on paper. Though Nogueira appears to possess an edge in terms of striking, Galvao will be more at home on the mat, and the two are almost inseparable in regards to their respective runs in Bellator. Both have fought five times, with Nogueira achieving a 4-1 record, his only loss coming to Ed West, and Galvao going 3-2, his losses both controversial decisions against Joe Warren and Alexis Vila. While Nogueira holds a win over Vila as part of his progress in the tournament, Galvao holds a victory over West – thus effectively negating any semblance of favouritism for either in terms of MMAth.
What we can be sure of, however, is a very worthy contest between two extremely skilled upstarts. With the pair relying heavily on decisions recently, we're also likely to see a call from the judges made at the conclusion of the bout – something that Galvao will, as ever, be hoping to avoid after being burned not once, but twice. Surely lightning cannot strike three times?!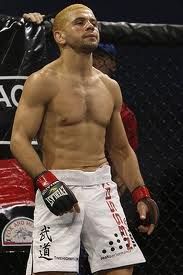 Marcos Galvao:
The judges sometimes seem to have it in for him!
At 205 lbs, Slovakian Attila Vegh (27-4-1) is a perfect 3-0 in Bellator, though a pair of split decision wins over Dan Spohn and Emmanuel Newton were too close for comfort. He'll be hoping he can replicate the 60-second demolition of Zelg Galesic in his tournament final bout against experienced vet Travis Wiuff (66-14, 1 NC), but the 80+ fight former heavyweight combatant will have other ideas. Having debuted for Bellator in a victory over Light Heavyweight Champion Christian M'Pumbu in a non-title match, Wiuff has taken to the company like a carnivore to a steakhouse, besting Anthony Gomez, Chris Davis and Tim Carpenter back-to-back since then. He will probably enter this one as the favourite, though counting out a man as well-rounded as (and with the record of) Vegh is a big risk.
Another feature fight will see heavyweights Mitch Wessel (11-4, 0-1 UFC) and Ryan Martinez (7-1) lock horns in a bid to impress. Martinez, a star born in ProElite with back-to-back decision wins over Mark Ellis and Cody Griffin, will look to add his name to that of Antoni Hardonk, Dan Christison and Scott Barrett as Wessel's conquerors – while 'The Juggernaut' will look for an eighth career (T)KO.
On the undercard, the Bellator debut of striking great Cosmo Alexandre (2-1) catches the eye, the 55-fight kickboxing veteran attempting to make the transition to MMA. Harry Johnson (6-7) is definitely the sort of opponent Alexandre will need to beat if he's to have any success at all in this particular sport, having been stopped 6 times already in his career. He has, however, finished all 6 of his vanquished opponents. Don't expect this one to go the distance…
---

Smart Money
A mini-featurette of MMA on Tap!, Smart Money is where I keep tabs on precisely how good – or bad! – my predictions really are. Each week, I'll be giving exclusive tips on what I think will happen in the very near future, and recording the results! DISCLAIMER: This is just for fun… and I will accept no financial liability if you happen to follow my tips, or if your selections coincide with mine! You lose? Too bad – I did too!
WARNING: This could get messy!
VS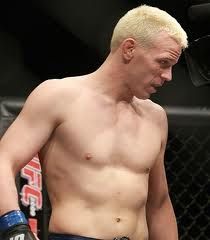 Fight One: Thiago Tavares vs Dennis Hallman
Event: UFC 151
Date: September 01, 2012
Prediction: Thiago Tavares, TKO, Round Two
The Reason: Thiago Tavares is not known for his heavy hands, but rather his slick ground game. A BJJ black belt, Tavares' one and only TKO win in the UFC came at UFC 134 against Spencer Fisher – a man who is rarely finished by strikes. Tavares, however, took Fisher down at will in their bout, worked him with ground and pound from full guard, and got the stoppage in the second stanza. That's something I expect him to repeat against journeyman veteran Dennis Hallman. The problem for Hallman in this bout is that he has no single, clear advantage over Tavares. While both men are equally unlikely to catch a submission given each fighter's skilful defence in that area (they're both great grapplers, after all), much of the outcome of this fight will depend – heavily – on who can gain top control. Alternatively, success in the stand-up will be key. While Hallman certainly won't expect to be out-wrestled in this bout, he could find Tavares too powerful to take down, despite having only recently dropped from welterweight – and too technical on the feet to strike with. Though Tavares' kickboxing is hardly world-renowned, it is certainly more serviceable than Hallman's rudimentary offerings on the feet.
The Math: Tavares, for his part, has landed 67 % of total strikes landed during his UFC run on the feet. The same figure for Hallman, meanwhile, is as low as 24 %. It's clear that Tavares feels more comfortable in the stand up. It's also alarming for Hallman fans that Tavares' takedown success percentage in the UFC is higher than his – to the tune of 38 % to 30 %.
The Outcome: I expect Tavares to stand with Hallman for as long as possible, denying him a takedown or three in the first round, taking the stanza on points. I then see Tavares mixing up his gameplan, taking down a despondent Hallman and working him with ground and pound from full guard. Although Tavares is excellent at passing guard, he showed against Spencer Fisher that he doesn't need to take the risk, particularly against a strong grappler who could sweep him mid-transition. Tavares will break Hallman down with strikes, following in Brian Ebersole's footsteps, proving that while Hallman is any one-dimensional strikers worst nightmare, even 'Superman' is far from well-rounded.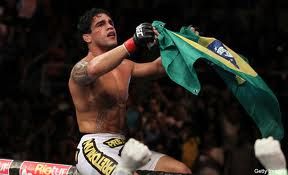 ---

Championship Roll Call
Disclaimer: Many thanks to Dustin James for creating this list and keeping it updated each and every week – I'm not going to lie to you, this is his work – but with The Ultimate Writer gone, somebody has to keep on top of The Championship Roll Call!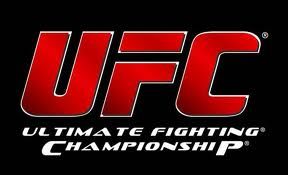 Junior dos Santos – UFC Heavyweight Champion
Won the title from Cain Velasquez back on November 12, 2011 at UFC on FOX 1
Jon Jones – UFC Light Heavyweight Champion
Won the title from Mauricio "Shogun" Rua back on March 19, 2011 at UFC 128
Anderson Silva – UFC Middleweight Champion
Won the title from Rich Franklin back on October 14, 2006 at UFC 64
Georges St. Pierre – UFC Welterweight Champion *(currently sidelined with injury)
Won the title from Matt Serra back on April 14, 2008 at UFC 83
Carlos Condit – UFC Interim Welterweight Champion
Won the title from Nick Diaz back on February 4, 2012 at UFC 143
Benson Henderson – UFC Lightweight Champion
Won the title from Frankie Edgar back on February 25, 2012 at UFC 144
Jose Aldo – UFC Featherweight Champion
Won the title from Mike Brown back on November 18, 2009 at WEC 44
Dominick Cruz – UFC Bantamweight Champion *(currently sidelined with injury)
Won the title from Brian Bowles back on March 6, 2010 at WEC 47
Renan Barao – UFC Interim Bantamweight Champion
Won the title from Urijah Faber back on July 21, 2012 at UFC 149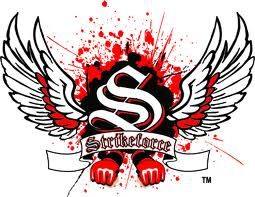 Luke Rockhold – Strikeforce Middleweight Champion
Won the title from Ronaldo "Jacare" Souza back on September 10, 2011 at Strikeforce: Barnett vs. Kharitonov
Nathan Marquardt – Strikeforce Welterweight Champion
Won the title from Tyron Woodley back on July 14, 2012 at Strikeforce: Rockhold vs. Kennedy
Gilbert Melendez – Strikeforce Lightweight Champion
Won the title from Josh Thomson back on December 19, 2009 at Strikeforce: Evolution
Ronda Rousey- Strikeforce Bantamweight Female Champion
Won the title from Miesha Tate back on March 3, 2012 at Strikeforce: Tate vs. Rousey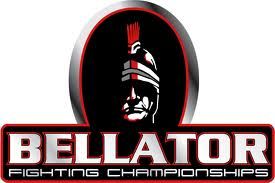 Cole Konrad – Bellator Heavyweight Champion
Won the title from Neil Grove back on October 14, 2010 at Bellator 29
Christian M'Pumbu – Bellator Light Heavyweight Champion
Won the title from Richard Hale back on May 21, 2011 at Bellator 45
Ben Askren – Bellator Welterweight Champion
Won the title from Lyman Good back on October 21, 2010 at Bellator 33
Michael Chandler – Bellator Lightweight Champion
Won the title from Eddie Alvarez back on November 19, 2011 at Bellator 58
Pat Curran – Bellator Featherweight Champion
Won the title from Joe Warren back on March 9, 2012 at Bellator 60
Eduardo Dantas – Bellator Bantamweight Champion
Won the title from Zach Makovsky on April 13, 2012 at Bellator 65
Zoila Gurgel – Bellator 115lb Women's Champion
Won the title from Megumi Fujii back on October 28, 2010 at Bellator 34
---

Upcoming Events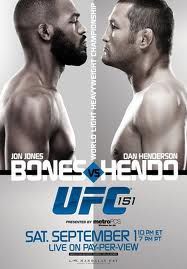 UFC 151 – September 01, 2012 – Mandalay Bay Events Centre, Las Vegas, Nevada
Light Heavyweight Championship Bout:
Jon 'Bones' Jones (16-1) vs Dan Henderson (29-8)
Welterweight Bout:
Jake Ellenberger (27-6) vs Jay Hieron (23-5)
Featherweight Bout:
Dennis Siver (20-8) vs Eddie Yagin (16-5-1)
Lightweight Bout:
Thiago Tavares (17-4-1) vs Dennis Hallman (51-14-2)
Flyweight Bout:
John Lineker (19-6) vs Yasuhiro Urushitani (19-5-6)
Lightweight Bout:
Danny Castillo (14-4) vs Michael Johnson (11-6)
Bantamweight Bout:
Takeya Mizugaki (15-7-2) vs Jeff Hougland (10-5)
Lightweight Bout:
Tim Means (18-3-1) vs Abel Trujillo (9-4)
Lightweight Bout:
Henry Martinez (9-2) vs Daron Cruickshank (11-2)
Lightweight Bout:
Shane Roller (11-6) vs Jacob Volkmann (14-3)
Welterweight Bout:
Charlie Brenneman (15-4) vs Kyle Noke (19-6-1)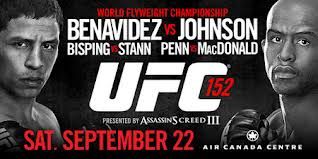 UFC 152 – September 22, 2012 – Air Canada Centre, Toronto, Ontario
Flyweight Championship Bout:
Joseph Benavidez (16-2) vs Demetrious Johnson (15-2-1)
Middleweight Bout:
Michael Bisping (22-4) vs Brian Stann (12-4)
Lightweight Bout:
Evan Dunham (13-2) vs TJ Grant (18-5)
Light Heavyweight Bout:
Matt Hamill (10-4) vs Roger Hollett (13-3)
Featherweight Bout:
Cub Swanson (17-5) vs Charles Oliveira (16-2)
Light Heavyweight Bout:
Igor Pokrajac (25-8) vs Vinny Magalhaes (9-5)
Featherweight Bout:
Mark Hominick (20-11) vs Pablo Garza (11-3)
Welterweight Bout:
Sean Pierson (12-6) vs Dan Miller (14-6)
Featherweight Bout:
Jimy Hettes (10-0) vs Marcus Brimage(5-1)
Welterweight Bout:
Seth Baczynski (17-8) vs Simeon Thoresen (17-2-1)
Bantamweight Bout:
Mitch Gagnon (8-2) vs Walel Watson (9-4)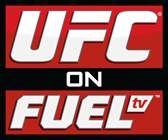 UFC on Fuel TV 5 – September 29, 2012 – Capital FM Arena, Nottingham
Heavyweight Bout:
Stefan Struve (24-5) vs Stipe Miocic (9-0)
Welterweight Bout:
Dan Hardy (24-10) vs Amir Sadollah (6-3)
Bantamweight Bout:
Brad Pickett (21-6) vs Yves Jabouin (18-7)
Welterweight Bout:
John Hathaway (16-1) vs John Maguire (18-3)
Welterweight Bout:
Che Mills (14-5) vs Duane Ludwig (21-13)
Lightweight Bout:
Paul Sass (13-0) vs Matt Wiman (14-6)
Light Heavyweight Bout:
Jimi Manuwa (11-0) vs Kyle Kingsbury (11-4)
Featherweight Bout:
Andy Ogle (8-1) vs Akira Corassani (9-3)
Middleweight Bout:
Tom Watson (15-4) vs Brad Tavares (8-1)
Welterweight Bout:
Pascal Krauss (10-1) vs Gunnar Nelson (9-0-1)
Featherweight Bout:
Jason Young (9-5) vs Robbie Peralta (15-3)
Light Heavyweight Bout:
Fabio Maldonado (18-5) vs Jorgen Kruth (5-0)
---

Tap That!
Well, that's it for this edition of
Monday Morning MMA !
. I hope you've enjoyed the column, the new stuff
and
the old stuff, but if you've got any suggestions to improve on all of this, get in touch via comments below!
Until next time, fight fans!
NULL
comments powered by Disqus