The 411 MMA Year-End Awards 1.04.13: Part One – The Biggest Stories of 2012
January 4, 2013 | Posted by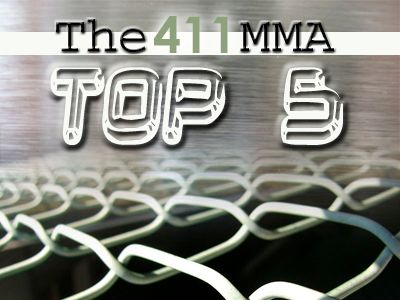 Welcome:
Welcome back to the MMA Top 5, year-end awards edition! What we are going to is take a topic and all the writers here on 411 MMA will have the ability to give us their Top 5 on said topic, and the end, based on where all of these topics rank on people's list, we will create an overall Top 5 list. It looks a little like this…
1st – 5
2nd – 4
3rd – 3
4th – 2
5th – 1
At the end we tally the scores and get our overall top 5! It's highly non-official and final, like WAMMA. What we are going to do over the next few weeks is run the column twice a week to crown our best of 2012. From best and worst fight to best fighter and KO of the year, the staff will come together to share out best. Thanks for joining us, and lets get down to work.
And now…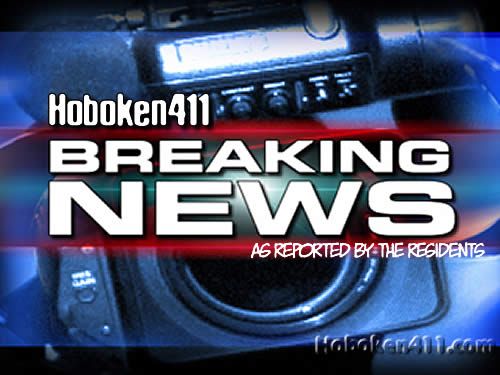 THE BIGGEST MMA STORIES OF 2012!
Jonathan Solomon
5. Nick Diaz's Fails 2nd Drug Test in Nevada, then Receives Immediate Title Shot – Isn't it funny how karma works itself into the equation every now and then? In February 2007, Nick Diaz earned the biggest win of his career when he choked out Takanori Gomi at Pride 33 in Las Vegas. Two months later, the Nevada State Athletic Commission announced he failed a drug test for marijuana and the punishment resulted in the win being overturned to a no contest along with a fine and suspension.
Fast-forward five years later to this past February when Diaz is one of the best three welterweights in the world. He came off a drubbing of B.J. Penn months before and with champion Georges St. Pierre out because of a torn ACL, he fought Carlos Condit for an interim championship. Not only did Diaz lose the fight by decision. Days after UFC 143, the NSAC announced he failed a drug test for marijuana metabolites and in May, they fined and suspended him for one-year (retroactive to February).
So, Diaz spent the rest of 2012 away from the octagon and will not return until March 2013 where, you guessed it, he will receive an immediate title match with GSP. Why? Because Georges wants that money without the pain of putting on weight to fight Anderson Silva and Johny Hendricks (the proper top contender) does not have a big enough name yet. The UFC's karma may push back and prevent Diaz from showing up at a press conference, so don't be surprised if history repeats itself.
4. Alistair Overeem Fails Drug Test, Does Not Fight in 2012 – 2011 couldn't have ended any better for REEM as he knocked out Brock Lesnar in the latter's final MMA bout. With the win in his UFC debut, Alistair was set to fight champion Junior dos Santos in May at UFC 146. However, life of an MMA fan proved disappointing yet again. The NSAC announced in April that Overeem's random, pre-fight drug test came back positive for elevated levels of testosterone (a 14-to-1 ratio compared to the maximum allowable rate of 6-to-1). He was suspended for nine months from the date of his March test, which meant he would not fight at all in 2012. The title fight with JDS went to Frank Mir who was obliterated by the champ.
Overeem will return to the octagon on Super Bowl weekend where he'll fight Antonio "Bigfoot" Silva. If he can win and not fail his drug test, it's all but guaranteed he would fight for the UFC championship later next year. Ironically, the only legitimate reason HE is not getting an immediate title fight like Nick Diaz is because Overeem's suspension did not expire until December 27 and the UFC was unable to promote him for UFC 155.
3. Ronda Rousey Becomes First Female Fighter Signed by UFC – The death of Strikeforce is noted further below on my list, but the biggest takeaway from the entire stench of what transpired over the past several months is Ronda Rousey. For a promotion that has been stuck in the mud for the better part of two years, it was Rousey who broke out and became a genuine star in the eyes of fight fans and the general sports media. In her final fight on Showtime, this past summer, she did what she does best, lock on an arm bar and win rather quickly. It took Sarah Kaufman just 54-seconds to lose the fight and Rousey's first title defense went as smooth as Jay Glazer's scalp. So, when Strikeforce and Showtime agreed to go their separate ways in the fall, the UFC quickly announced they signed Rousey in November. She is officially the first female fighter in the UFC and the first UFC women's bantamweight champion. Plus, she is main eventing UFC 157 in February where she'll fight Liz Carmouche (with Dan Henderson and Lyoto Machida fighting in the co-main event).
The day was bound to happen, for women to get their opportunity in the UFC. While company president Dana White had whined about this or that, saying he couldn't see the day coming to fruition, it was all about business. They attempted to sign Gina Carano years back but Cyborg Santos could not make the move with her, so the biggest fight was not in the octagon. Now, with Rousey, there are plenty of opinions in favor or against the idea of females in the number one promotion in the world. Whatever you're thinking is, you cannot disregard the impact that this fighter has because she meant more to Showtime than any other remaining Strikeforce fighter, period. Will that translate to PPV success in the UFC? I can't wait to find out.
2. UFC 151 Cancelled, Dana White Blames Jon Jones – UFC 151 was scheduled for September 1 in Las Vegas with light heavyweight champion Jon Jones defending against the last Strikeforce champion, Dan Henderson. No other fight on the entire show gave the public a reason to plunk down $50+ to watch on pay-per-view. So, when Henderson notified the UFC in late August that he sustained an injury to his MCL, he was off the show. The UFC attempted to find a replacement and believed all was well because former middleweight contender Chael Sonnen jumped at the chance to fight Jones for the gold with only about a week's notice. Jones declined, citing his inability to prepare with such little time. Unable to find another fight, the promoters cancelled the show, the first time Zuffa had done so.
Immediately, Dana White pointed the finger at Jones and his coach, Greg Jackson, for the fiasco. To see and hear a promoter completely rail against one of his top stars was amazing in the sense that White was so shortsighted and frustrated. There was no reason to publicly throw Jones (or Jackson, for that matter) under the bus and turn the fans on him. When Jones ended up fighting Vitor Belfort at UFC 152 in late-September, the Canadian audience loudly booed him.
If you want to throw blame around for what happened, UFC matchmakers and Dan Henderson are more apt to be targets. If a show is so thin that one fight could lead to such a drastic decision, that's on the promotion. Plus, Henderson reportedly waited at least two or three weeks before informing the company that he was unable to compete.
In any event, Jones "made up" with White and now they're best buds again. Well, until the next time Jon does something to piss off Dana.
1. Strikeforce Will Close and Be Absorbed by UFC in 2013 – The parent company of the UFC, Zuffa, purchased Strikeforce in March 2011. By 2012, the promotion which once flourished on Showtime and in arenas around the country, was ravaged. Three of its top stars, Alistair Overeem, Dan Henderson and Nick Diaz all jumped to the UFC. Live attendance figures dropped drastically and San Jose, Strikeforce's home base was effectively killed off. There were 16 cards in 2011 and just five in 2012 (not counting the two cancelled cards).
So, when news leaked out in early-November that Showtime was moving on from Strikeforce after January 2013 and Ronda Rousey was headed to the UFC, it was almost like putting an animal out of its misery.
The UFC will pick its bones and pluck the fighters they want to add to their already stuffed divisions. Gilbert Melendez, Luke Rockhold, Nate Marquardt, Daniel Cormier, Josh Thomson, Cris Cyborg, Tyron Woodley, Gegard Mousasi, Tim Kennedy, KJ Noons, Ryan Couture, Jason high, Robbie Lawler, and the list goes on and on.
Make no mistake, this story is not just the biggest, but also indeed, the best of 2012 for MMA. Not only will all of these fighters get to move on with their careers, but also it opens up the landscape for Showtime to perhaps get into business with a fresh promotion. Remember, the more competition in the marketplace, you and I win.

---
Jeremy Lambert
5. Overeem Fails Drug Test – Many people thought it would happen, but I'm not sure anyone thought it would happen after a press conference. The Nevada State Athletic Commission went all James Doaks "Suprise Mothaf*cka" on Alistair Overeem and popped him for a high T:E ratio. The failed test cancelled his fight with Junior dos Santos and left Overeem sitting on the sidelines for all of 2012.
4. Strikeforce Finally Dies – It had to happen sooner or later and it still happened too late. Strikeforce had a rough year. With No one watching their events unless Ronda Rousey was headlining and then having to cancel two events because guys got injured. Truthfully, the company should've never made it to 2012, but they did, and it was probably a regret that the Zuffa brass lived with every day. Luckily that wrong will be righted in early 2013 after we have to sit through one more meaningless event.
3. UFC/FOX Partnership Officially Kicks Off – Sure the UFC debuted on FOX in November 2011, but the partnership across all networks didn't start until January 2012. That's when we saw FuelTV essentially become UFC TV, FX run a number of UFC events and host The Ultimate Fighter, and FOX host four major UFC events. It hasn't been the smoothest of starts, with event ratings hitting and missing and TUF ratings just missing, but it's the first year of a long-term deal and one has to think that things will eventually become worked out.
2. Injuries – There's no point in even getting excited for a card when it's officially announced nowadays because chances are that fight you're looking forward to will change two or three times before fight day. I can't count how many main card fights fell through during the year for Zuffa, but I'm willing to bet that I'd need at least one extra pair of hands. There was a lot of card reshuffling throughout the year and it made for low PPV buyrates and a very pissed off owner.
1. UFC 151: The Lost Show – What happens when you rely on one fight to sell a card, that fight falls through just over a week before the event, and the champion won't fight anyone except his original opponent? You get a cancelled event and a ton of mudslinging. That's what we got with UFC 151. Dan Henderson got hurt, Jon Jones woudn't fight Chael Sonnen, everyone blamed Jon Jones, Jon Jones blamed everyone else, some people blamed Dan Henderson, no one under the UFC umbrella blamed Dana White, and Chael Sonnen somehow ended up being the good guy in this whole situation.

---
Stewart Lange
5. Ken Shamrock beats up woman – Okay. This isn't really one of the big stories of the year, it gets a special place on my list for being the one that has given me the most joy. As writer of the MMA 5 & 1, I've seen some weird stories this year but the Shamrock hits woman/claims she was a dude thing was pure Wrestlecrap at it's very best.
4. Injury-mania runs wild – If anything has been prevalent in 2012, it's been injuries. Strangely, it's been since the UFC became huge on sacking people after a poor performance and they started providing medical cover that this has been a big problem, but maybe I'm just being cynical.
3. UFC 151 – Dan Henderson gets injured. It's Jon Jones' fault. Greg Jackson is killing MMA. The UFC cancel one of the biggest shows of the year. Dana shouts. Chael Sonnen got involved and now has a title shot at 205lbs.
An absolute cluster-f*ck of a week, that was.
2. Women move in – Dana White loves Ronda Rousey. There, I said it. In a huge gesture, akin to buying a girl a car as a second date gift, White announced the formation of a women's division within the UFC, despite promising it would "never happen." While a few of us here have different feelings towards how the division will succeed, we're about to see the first ever-female MMA fight within the UFC.
1. Strikeforce closes – I think the biggest story this year has to be the final nail in the long overdue coffin of Strikeforce. While the company closes its doors in 2013, it was all announced in 2012 that it was all over for the smaller promotion. The UFC has started to absorb the talent from Strikeforce already and while there are still a few question marks over a few fighters, 2012 will be remembered as the year the UFC tightened its grip on the MMA monopoly.

---
Jon Butterfield
5. 'The Last Emperor' retires – At 31-1 (1 NC), Fedor Emelianenko was regarded as the greatest heavyweight of all time. His storied career had accounted for the scalps of some of the finest fighters in MMA history, as well as giants, mammoths, middleweights, and more. Scarcely involved in a dull fight, Fedor defined the prototypical, multi-faceted heavyweight MMA fighter. He had knock out power, outstanding takedowns, a lethal ground game, and terrifying ground and pound. He had a strong chin, phenomenal submission defense, and no fear whatsoever. But one thing he didn't possess was the elixir of eternal youthfulness. When Fedor was finally defeated in June 2010 by the razor-sharp ground game of Fabricio Werdum, many wondered if we were witnessing the end of an era, or merely a stand-alone fluke. That question was answered by two resulting and consecutive defeats to Antonio 'Bigfoot' Silva and Dan 'Hendo' Henderson, fighters it must be assumed a younger, fitter, faster Fedor would have defeated handily. Indeed it seemed Emelianenko was, at long last, on his way out.
A crowd-pleasing winning streak against sub-standard opposition in the form of Jeff Monson, Satoshi Ishii and Pedro Rizzo may have been a mere footnote in Fedor's career, but it was nice to see the man, the myth, the legend go out with 'pride' – pun intended. It may have taken place in Russia, rather than the UFC, and Fedor may have lost some degree of lustre in losing late in his career, but let nothing take away from the momentous nature of this man's retirement. There may never again be another heavyweight capable of compiling a record like Fedor – he was dominance defined – and he was head and shoulders above every other fighter in his division in his time.
4. Overeem/Diaz/Cyborg/King Mo/Bonnar all fail drug tests – The UFC may have every reason to bemoan the bad luck that comes with injuries, because that's part-and-parcel of every athlete's life, and is almost entirely unavoidable. However, athletes who fail drug tests are another story entirely. At least, they're supposed to be…
Following in the footsteps of Chris Leben, Chael Sonnen, Nate Marquardt et al, then, Alistair Overeem saw his heavyweight title bout with Junior dos Santos fizzled, Nick Diaz was suspended – again, Cristiane 'Cyborg' Santos was disgraced, and King Mo Lawal was similarly fined, suspended, and put on the shelf. All key players in the sport – all caught cheating.
While some claim that this sort of behavior is rife within the sport and that numerous fighters are cycling illicit performance enhancers with regularity, the truth is that very few fighters are getting caught. When the TRT scandal blew the lid off the practices of doctor's operating with some of the top fighters in the world last, the rules of what was and was not acceptable were challenged, and even changed – and when Nick Diaz was caught with marijuana metabolites in his system, some called for more challenges, and more changes. As yet, however, the rules on such substances are clear – and just as these suspensions made for major stories throughout 2012, expect similar news to break sporadically throughout the New Year as well. Yes, some of your favorite fighters are about to let you down. Some of them again. And big fights and big events will be the victims.
3. Ronda Rousey signs for the UFC – Ronda Rousey has blazed a trail in MMA since picking up the mantle of MMA's poster girl from the equally photogenic Gina Carano. Still, one star does not make a division, and that's what UFC President Dana White has argued for many years now. The problem for Ronda, and more widely, for women's MMA then, was how do you break down the barriers? Well, Ronda has dedicated herself to raising the profile of women's mixed martial arts through all kinds of media outlets, and with the indirect help of female-only promotions like Invicta FC, as well as mainstream coverage in Strikeforce, the UFC's inimitable president finally wilted on his embargo. Yes, when Ronda Rousey became the first woman to sign with the Ultimate Fighting Championship, the door was opened to a whole new division – and one that very definitely won't be dominated by guy's simply moving down a weight class…
2. UFC 151 – the phantom event – Well, UFC 151 was going to be quite the show. It was intended to feature UFC Light Heavyweight Champion Jon 'Bones' Jones against the legendary Dan Henderson, with a whole host of creditable fighters filling out the rest of the card – led, notably, by a welterweight tilt between the debuting Jay Hieron and UFC stalwart Jake Ellenberger. Well, most of those fights did eventually happen, but not at UFC 151. As most of us are now aware, UFC 151 became the first EVER fizzled event in Zuffa history! And why? Well, that depends who you ask…
Dana White laid the blame squarely at Jon Jones' door, citing a flat refusal to fight the likes of Chael Sonnen – meanwhile Jones passed the buck to Lyoto Machida, who turned down a fight with Jones on short notice – and all the while, Henderson's late withdrawal from his bout served as the obvious main culprit. Ah, well… at least we got to see Jones fight at UFC 152, even if his opponent turned out to be… Vitor Belfort?
1. Strikeforce will finally die – When Strikeforce was sold to Zuffa by parent company Showtime, the company was supposed to get free range, more or less, on its own operation. The roster would not be ransacked, apparently, and booking duties would be handled internally by Scott Coker's own people. It all sounded very reciprocal… but then Zuffa wound up signing Alistair Overeem, incorporating all the Strikeforce heavyweights into its own division (those fighters undoubtedly representing the company's biggest draws), occasionally taking fighters like Cung Le, and generally disagreeing with the way Strikeforce ran it's shows. When Dana White became incensed that Coker and co. had rejected his ideas for improvements, the cracks had long since started to appear – and when shows started to get cancelled in more recent times, and fighters had become restless with the sheer lack of activity (Jason High, anyone?!), it was clear Strikeforce needed to go.
The fact is, Strikeforce was never given free reign as WEC had been allowed before, quite possibly because Strikeforce had only one division that the UFC did not – and when even Ronda Rousey was signed, well, we all just waited with baited breath for the inevitable outcome. Yes, at long last, sense had prevailed – and on January 12, 2013, the Strikeforce roster will be folded into the UFC's brimming talent pool. That means Gilbert Melendez, Luke Rockhold, Gegard Mousasi, Pat Healy, Nate Marquardt, and a ton of other highly talented superstars will be tested like never before. How will they fare? Well that's a story for 2013. As for 2012, the story is all about possibilities for the future!

---
Patrick Mullin
5. Strikeforce Dies – This would probably be higher up on the list if we weren't expecting it to happen with such certainty and zest. With the Zuffa buyout and generally all of the prime talent being brought up to the UFC there was no hope for Strikeforce being kept around and following one more card that's been shuffled around about 6 times this mess will finally be over.
4. Overeem is Dutch for "Manly" – Alistair Overeem is so manly that he produces 10 times the standard level of testosterone and thus can't be cleared to fight by being a real man's man. In actuality Overeem failed a pre-fight drug screening for what would have been(literally) one of the biggest fights in the UFC between himself and Junior dos Santos for the heavyweight title. He produced a ratio of 14:1 and Nevada allows for a maximum ratio of 6:1. The average male has a ratio of 1:1 so more than anything it was the ratio that made this a huge joke and they rightly suspended Overeem for a year.
3. Nick Diaz Wins in Loss – First Nick Diaz was clearly beaten by underdog Carlos Condit in an interim title fight. To follow up that effort Diaz then tests positive for marijuana and earns himself a suspension. He appeals the suspension only to lose again making Nick a combined 0-3 against Condit and the NSAC for the year. So what happens when he finally does get to fight again? He gets a huge payday and a title shot against Georges St. Pierre because he irritated GSP so much that Georges doesn't care about anything other than fighting Nick Diaz. Or he's scared of Anderson Silva and Johny Hendricks. I'll leave that for you guys to decide. However it's clear that despite his best efforts, Nick Diaz is one of the smartest people in MMA.
2. Rousey Breaks Gender Barrier – After a meteoric rise in the Strikeforce organization to become the face of female MMA, Ronda Rousey made such a fan of Dana White that he created a UFC female bantamweight division just to showcase her. Women have broken through to the big time finally as now the biggest MMA company in the world will hold its first female fight in 2013, 20 years after the company was founded.
1. UFC 151: The Show Must Not Go On – This was not only the biggest story of the year, but also the absolute dumbest story to boot. The UFC really overextended itself in terms of how many events they tried to put on in 2012 and as a result numerous cards had to be changed up until the final minute due to injuries and other issues. They were spread so thin that they decided to bank on UFC 151 being headlined by Jon Jones vs. Dan Henderson that they decide not to put on any other fight that people in their right minds would pay to see.
So when Dan Henderson withheld the fact that he was injured until a week before fight time and then said he couldn't fight the UFC found themselves scrambling. They decided that they would try to put Lyoto Machida into the fight, who smartly declined because of a lack of preparation time to fight a man who already beat him once. Chael Sonnen then began saying he'd be happy to take the fight after he derided Jones in the media. Jones had responded by saying he wouldn't fight Chael because he didn't deserve the shot and because he didn't want Chael to make any money off of his name.
So then we got the stupidity of the UFC trying to spin things against Jones, idiot fans blaming Jones and forgetting that Henderson knew well in advance of his injury and didn't say anything until the last minute, and Sonnen getting a light heavyweight title shot after losing his last bout to the middleweight champion by KO. The sheer amount of idiocy in this situation was mind numbing and shows how shortsighted UFC brass really is when it comes to the big picture.

---
Dan Plunkett
5. UFC International Expansion – The world's largest MMA promotion made major moves in international expansion that made 2012 particularly noteworthy in their (perhaps futile) quest to make MMA the biggest sport in the world. For the first time in company history, UFC ran more PPV events internationally than in the United States. UFC held seven PPVs internationally (three in Canada, three in Brazil, and one in Japan) and six domestically. The four overseas PPV events were also a company record. Furthermore, UFC rolled out international versions of The Ultimate Fighter for the first time, a move which had been talked about for years. Brazil was the first international market to get the show, where it aired on the highest rated channel in the country and received good ratings. The show was picked up for a second season in 2013. Another version was created with an Australia vs. UK theme, culminating in a sold out show in Australia. In 2013, UFC plans to run even more shows internationally and premiere versions of TUF in India and perhaps Canada.
4. UFC 151 Cancelled – Ah, the potential result of running a one fight show. UFC 151 was all about Jon Jones vs. Dan Henderson. When Henderson pulled out and Jones refused to fight Sonnen, UFC had no real choice but to cancel the show (unless they wanted to do 50,000 buys for UFC 151: Ellenberger vs. Hieron). That was followed by the whole finger pointing thing with the UFC and Jon Jones. Overall, the cancellation of the show probably cost the UFC in excess of $20 million, which they may bill Jon Jones later in his career.
3. Strikeforce Closing – After nearly seven years in the MMA business, Strikeforce will finally close its doors in January 2013. This would be a bigger deal if anyone still cared about Strikeforce, but the company has very little left of what it was just a couple years ago. A major part of Strikeforce closing is that it opens up their slot on Showtime to another MMA promotion. While they made a number of mistakes that inhibited their success, Strikeforce was able to rise to some level of national prominence with their Showtime deal. If a promotion can get on Showtime and stabilize their financial situation, it would leave the North American MMA world with three promotions with fairly significant television deals. Since Zuffa purchased Strikeforce in March 2011, there has really only been one promotion with a significant television deal (UFC).
2. Rousey Emerges as Star; Women to UFC – I'm grouping these two together because they're so closely related. Rousey was just beginning to make a name for herself in late 2011 and she took it to a whole new level in 2012. First she beat Miesha Tate in an excellent one round fight that seemed to change Dana White's mind about women fighting in MMA. Then she started getting media attention that not even the highest level male fighters can attain. In August she defended her title in a minute. After that she continued to get mainstream media coverage. Finally in December it was made official that she would move over to the UFC, opening the door for women to compete in the top MMA organization and have the opportunity to make real money in the sport. Despite White's claims, women in the UFC was never an impossibility, but just a matter of the right fighter coming along. I don't think anybody imagined that right fighter would come so quickly, but Rousey's it.
1. FOX Deal Fails to Increase UFC Business as Hoped – The first year of the UFC-FOX relationship was a success for the former in that they received an extra $65 million or so in television rights fees above what they were getting from Spike TV. The bad news is that it failed to increase UFC PPV business as hoped and the company's television ratings are down. Ratings for The Ultimate Fighter decreased significantly on Friday nights, even with the new live format (which was ditched for the fall season). Prior to the show's debut, UFC President Dana White publicly hoped the show would reach 3 million weekly viewers on FX. Ratings for the live finales of both seasons of TUF were way down from the two live finales on Spike. Viewership for UFC on FX events, equivalent to Fight Night events on Spike, was down 38.7%, though they did run double the amount of events from 2011. PPV business, which declined from 2010 to 2011 by roughly a third, fell again in 2012. If UFC 155 did 450,000 buys (as of this writing no numbers are available), that would leave UFC's total for 2012 about a half million buys short of 2011. Granted, that is with three fewer shows. Had UFC 151 taken place, it likely would've added maybe 300,000 buys to the yearly total. The average number per show (excluding UFC 155) was up by about 50,000 buys, which is good. However, UFC co-owner Lorenzo Fertitta's hope of the FOX deal adding 100,000 regular PPV buyers clearly wasn't the case in 2012. Also of note, the bottom number fell to 140,000 buys, down from about 215,000 for international shows. An event held in North America also fell below 200,000 buys, but that was aided by a Direct TV outage. On the positive side, this was only year one of a seven year deal. Surely there will be some changes made in 2013 and beyond that seek to help UFC reach its goals. The first of those changes was moving The Ultimate Fighter from Friday to Tuesday.

---
Scott Kuczkowski
5. Fedor and Tito Retire – While I'm not a tremendous Fedor fan, I can appreciate what he did in MMA and admire that he went undefeated for longer than most fighter's careers. Say what you want about the quality of his competition; lesser fighters would have slept on some of those opponents and been upset a few times. With a record of 35-4-1, Fedor walked away as easily the best Heavyweight fighter to compete in under the Pride banner, and in some people's opinion, in all of MMA. Tito Ortiz, although cut from a different cloth than Fedor, was arguably one of the most feared LHW fighters during the 3 years he ruled the UFC LHW division. Tito still holds the record for most UFC LHW title defenses (5) and although his skills and success diminished greatly towards the end of his career, he was always a big PPV draw.
4. Jon Jones has another great year – In April, Jones defeated arch-nemesis Rashad Evans in a 5 round battle that saw Rashad never get out of the starter's box. This victory saw him essentially clean out the LHW division of healthy (and credible) challengers. He next defended his title for a fourth time against Vitor Belfort in September, equaling Chuck Liddell's number of defenses and moving one step closer to Tito Ortiz's record (5). In August, Jones became the first MMA star to be sponsored by Nike on an international scale. Of course, not everything was roses; issues arose between him and the UFC over his refusal to fight Chael Sonnen on short notice, plus he was convicted of DWI. Despite those setbacks, Jones finds himself closing out the year as a coach on The Ultimate Fighter opposite Chael Sonnen, in a season that promises to bring a jump in ratings.
3. UFC on Fox is anything but Roses – UFC on Fox started off great with a main event Heavyweight Title fight, that although short, saw a new Champion crowned. The next two Fox cards were somewhat lackluster, as the UFC appeared to think that just about any free MMA on TV would draw ratings. As predicted, the ratings for those shows were poor. The final two Fox cards of the year were stacked with more stars and meaningful fights, and *gasp* ratings rose as a result. On FX, The Ultimate Fighter has failed to impress; the format is stale and nothing about the hour-long program is appealing after so many seasons. FuelTV has basically become the UFC network, which is a boon for the 100 or so subscribers who get that channel, but not such a big deal for those of us who won't shell out $20 more a month for one more channel. Still, this has only been the first year of a 7-year deal, so the UFC and Fox have plenty of time to grow.
2. Ladies Crash the UFC Party – "Women will never fight in the UFC" – Dana White. For years Dana White has maintained that WMMA didn't have enough fighters to make the divisions worth the UFC's time. Despite heaping praise on fighters like Gina Carano as great athletes, White has always made good on his word that they wouldn't fight in the octagon…until he saw the ratings for a Ronda Rousey fight. With the emergence of Rousey as the top woman fighter in MMA (and her skyrocketing popularity), the UFC has established the Women's Bantamweight Division, crowned Rousey the first champion, and has already scheduled her first title defense against Liz Carmouche at UFC 157. Not too shabby for someone that wasn't even invited to the party to begin with.
1. Injuries Rule Every Division – Georges St. Pierre. Dominick Cruz. Dan Henderson. Big Nog. Little Nog. Mark Hunt. Thiago Silva. Mark Munoz. Brian Stann. Jon Fitch. Siyar Bahadurzada. Thiago Alves. Evan Dunham. Jose Aldo. These are but a few of the fighters struck by the injury bug in 2012. While many people like to blame Greg Jackson or Jon Jones for the demise of UFC 151, it was ultimately injuries that forced the cancellation of the card. Strikeforce cards? Racked by injures as well. Injuries have forced the cancellation of many great bouts, and unfortunately, the replacements are rarely as good as the original. Injuries also forced the creation of two interim titles. Dana White seems to think things will turn around 2013, but the truth is that they will probably continue.

---
Robert Winfree
5. Fedor retires – I've never hidden the fact that I'm a big fan of Fedor Emelianenko, and with Cain beating JDS Fedor's position as greatest heavyweight of all time remains in tact for a tad longer. Yes much of the mystique of Fedor left in 2011, but you can't deny his accomplishments. Sure he fought some cans, but everyone in PRIDE fought cans at more than one point, it was just the nature of that promotion. I for one will miss Fedor, because he was never in a boring fight, even against guys like Jeff Monson, Satoshi Ishii, and Rico Rodriguez he always came to fight.
4. Injuries – Maybe this should be higher, but I feel like a couple of the other stories take greater precedent. This year, more so than any other, injuries ruined events. I mean, GSP, Dominick Cruz, Dan Henderson, both Nogueira brothers, Thiago Silva, Jon Fitch, Brian Stann, Jose Aldo, Siyar Bahadurzada, Thiago Alves, Mark Munoz, Chris Weidman, the list goes on and on and on. Injuries caused the first ever UFC event cancellation, and made UFC 149 the event that probably should have been canceled. I don't know what the solution might be going forward, but clearly something needs to change. At this point as a fan I'm too gun shy about something happening to really get excited about a fight card. That is a bad place to be in from a promotional standpoint.
3. Drugs are bad m'kay – I don't feel like going through all the effort to completely back up what I'm about to say, but off the top of my head I can't remember a year where more fighters tested positive for some kind of drug use. Alistair Overeem, Nick Diaz, Chrisane Cyborg, King Mo, Matt Riddle, Stephan Bonnar and I'm sure at least two more all tested positive for something. Seriously people, what the hell? Add to that elements of the whole TRT controversy and that list gets longer. I really don't understand what's so difficult about keeping clean. It's an easy choice to make, and I have to imagine it would result in less stress for the fighters and more fights for the fans.
2. Women in the UFC – For a long time Dana White was firm in his position that women would never fight under the UFC banner. By and large it seemed everyone was OK with that, women fought in Strikeforce or Invicta FC and were slowly gaining acceptance. Then there came Ronda Rousey. Ronda made such a fan out of Dana White that he had to have her in the UFC, and so the UFC introduced the female bantamweight division with Rousey as the champion and set her first title defense for next year. I figured women would get into the UFC eventually, but this happened quickly all things considered. Of course it could end just as quickly, but if it does it'll be a big story for next year.
1. UFC 151 – I could spend all day talking about this event and all the stuff that surrounded it. I mean, this entire thing was such a mess. Start to finish, top to bottom, everyone, and I mean everyone handled this whole thing badly. Dan Henderson didn't tell anyone that he might be injured until the last possible moment, the UFC built the event around just one fight, Jon Jones declined a fight, Dana White then threw a hissy fit and blamed Jon Jones and Greg Jackson for everything that's wrong in the world, and Chael Sonnen of all people somehow got a title shot out of all this.
None of that is good, not one single bit of it. I wish I could say I at least hope someone in the UFC learned from this, and hopefully at least Joe Silva will start crafting cards with a few legitimate back up plans, but history tells me by and large nothing will change. Dana White will continue to throw a temper tantrum when he doesn't get his way, no one actually in the UFC or Zuffa will point this out to him, and this will happen again at some point down the road.

---
Alex Rella
5. Injuries – Injuries have always sucked and killed certain cards but it was nonstop in 2012. It seemed like it was every other day that some top fighter got hurt in training and shows were getting rearranged. Or champions would get injured during fights and have to sit out longer than expected. We saw the creation of two interim titles in the UFC, which nobody likes but it had to be done. The injuries made some potentially awesome shows just average ones and the expectantly average ones unwatchable. Hopefully it isn't as bad in 2013, it would be a shame if UFC 156 and 157 got wrecked the way UFC 148 was.
4. Overeem gets suspended – Things were looking pretty good for Alistair Overeem in 2012. He earned a shot at the UFC heavyweight title after defeating Brock Lesnar in his first fight since coming over from Strikeforce (I still say that fight should be changed to a no contest). UFC 146 was looking pretty cool as the first all heavyweight main card but then Overeem tested positive for horse meat. This infuriated Dana White at the time as they searched for a replacement. Eventually they went with Frank Mir and Overeem sat out all of 2012.
3. Ronda Rousey's Emergence – Ronda Rousey had one of the most successful years of any fighter ever. She became Strikeforce's biggest star as she beat Tate for the bantamweight title and defended it in impressive fashion against Sarah Kaufman. Rousey got more mainstream attention than any other fighter going on talk shows and being in magazines. And most importantly she changed Dana White's mind about women fighting in the UFC. It's very possible that the women's division is only going to be around as long as White can make money off of it but this was an historic year for Rousey.
2. Strikeforce Ends – Frank Shamrock and me are probably the only people sad to see Strikeforce go but it's finally being put down. Strikeforce started out 2012 pretty good with the emergence of Dan Cormier and Ronda Rousey but the end of the year was pretty awful. Shows were getting cancelled because of injuries to the champions and Showtime didn't want to carry on without them. The organization showed how much of a joke they were becoming as they were announcing fights without talking to fighters that were still injured. And many of the top guys in the company were "injured" and unable to compete on the final show. So one more show until it gets completely absorbed by the UFC. At least the last show is still looking pretty good.
1. UFC 151 gets cancelled – This was definitely the biggest story of the year. The first UFC pay per view got cancelled because a whole bunch of nonsense happened at once. Dan Henderson got hurt and decided not to tell anyone until a week before the show, top light heavyweights turned down the title shot on short notice, and Jon Jones refused to take the fight with Chael Sonnen. Initial blame fell upon Jon Jones but now everyone realizes it falls on multiple people. The show probably could have been saved but it was more important to Dana White to try and embarrass Jon Jones. It would have helped if Josh Koscheck didn't get hurt and pulled out of the co-main event or if there wasn't a ridiculous amount of events in the summer. But it got cancelled and now Chael Sonnen has talked his way into a light heavyweight title shot and coaching opposite Jones on TUF.

---
AND 411's BIGGEST STORIES OF 2012 ARE…
5. Top Stars Fail Drug Tests – 12pts.
4. The UFC Turns Into a M*A*S*H* Unit – 14pts.
3. The Death of Strikeforce Comes True– 25pts.
2.Ronda Rousey And The Ladies Are Coming To The UFC – 29pts.
1. The Drama Surrounding The UFC 151 Cancellation – 33pts.
THE 2012 AWARDS
*
The Biggest Story Of 2012
: The Drama Surrounding The UFC 151 Cancellation – 33pts.
*
The Most Disappointing Fighter Of 2012
: TO BE ANNOUNCED
*
The Breakout Fighter Of 2012
: TO BE ANNOUNCED
*
The Worst Fight Of 2012
: TO BE ANNOUNCED
*
The Best KO Of 2012
: TO BE ANNOUNCED
*
The Best Submission Of 2012
: TO BE ANNOUNCED
*
The Best Fight Of 2012
: TO BE ANNOUNCED
*
The 2012 Fighter of the Year
: TO BE ANNOUNCED
TWITTER
Your heart is free. Have the courage to follow it…TO CSONKA'S TWITTER!
http://www.twitter.com/411wrestling
http://www.twitter.com/411moviestv
http://www.twitter.com/411music
http://www.twitter.com/411games
http://www.twitter.com/411mma

NULL
comments powered by Disqus