The 411 MMA Year-End Awards 1.07.13: Part Two – The Most Disappointing Fighters of 2012
January 7, 2013 | Posted by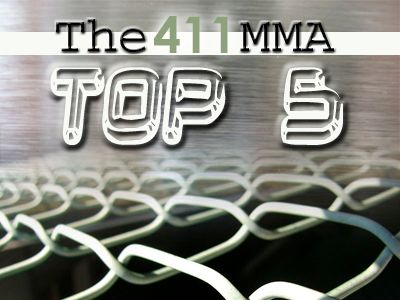 Welcome:
Welcome back to the MMA Top 5, year-end awards edition! What we are going to is take a topic and all the writers here on 411 MMA will have the ability to give us their Top 5 on said topic, and the end, based on where all of these topics rank on people's list, we will create an overall Top 5 list. It looks a little like this…
1st – 5
2nd – 4
3rd – 3
4th – 2
5th – 1
At the end we tally the scores and get our overall top 5! It's highly non-official and final, like WAMMA. What we are going to do over the next few weeks is run the column twice a week to crown our best of 2012. From best and worst fight to best fighter and KO of the year, the staff will come together to share out best. Thanks for joining us, and lets get down to work.
And now…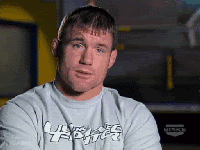 THE MOST DISAPPOINTING FIGHTERS OF 2012!
Jeremy Lambert
5. Hatsu Hioki – Hioki was brought in to be a real threat to Jose Aldo because of his world-class ground game. He squeaked by George Roop in 2011, but one win in 2012 would likely earn him a title shot. After beating Bart Paleszewski in a fight no one remembers, Hioki actually turned down a title shot citing that he needed more time to prepare. He ended up getting a lot more time as he lost Ricardo Lamas, just going to show that, even if you're not ready, fighting for the title and losing is better than not fighting for the title and still losing.
4. BJ Penn – When Penn "retired" after his 2011 loss to Nick Diaz, no one really expected it to stick. It probably should have though. Not many people gave him a chance against Rory MacDonald, but what we witnessed was just sad and depressing. As always, Penn talked about "having the fire back" and "wanting to be great again" and all that nonsense and yet what we saw was the same ol' BJ Penn getting decimated by a younger and better fighter.
3. Forrest Griffin – We all knew that Forrest's best days were behind him, but I don't think many people thought he would look as bad as he did against Tito Ortiz, who peaked 10 years ago. He got dropped a couple of times, but still managed to win a decision, because, well, he was fighting Tito Ortiz. The most disappointing part of the whole thing though, may have been after the fight, when Forrest ran out of the cage before the decision was announced and then stole the spotlight from Tito in his last fight by interviewing him. At least he had those cool promos with Stephan Bonnar prior to UFC 152.
2. Quinton Jackson – "Rampage" begged, literally begged, to be on the UFC 144 card in Japan. And how did he reward himself, the company, and the fans? By showing up overweight, exchanging words with Rich Franklin via satellite, and turning in an extremely pedestrian performance against Ryan Bader. Then he spent the rest of 2012 complaining about the company that he words for and promotes him, all while doing 100 different stupid things in an effort to get fired. It was a pretty sad fall for the former champion who was fighting for the belt in late 2011.
1. Nick Diaz – Following his win over BJ Penn, everyone expected big things from Nick Diaz in 2012. He had the chance to get off on the right foot, beat Carlos Condit, and set up a big money fight with Georges St. Pierre. Instead he lost a close decision to Condit, threw a fit, "retired," failed a drug test, sat on the sidelines for the rest of the year, and took to twitter to criticize St. Pierre for doing something that he couldn't. Good job Nick. All his antics did though was earn him a title shot in 2013. So maybe more fighters should take note.

---
Patrick Mullin
5. Hector Lombard – The Bellator middleweight champion arrived in the UFC behind much hype and hadn't lost in six years prior to his octagon debut. There's no shame in losing to a tough guy like Tim Boetsch. There is shame in not even trying to win that fight and walking through it aimlessly and timid. He somewhat salvaged the year by beating Rousimar Palhares but the damage to his year was done by his non-performance against Boetsch when the spotlight and pressure was on him.
4. Alistair Overeem – After years of rumors about Overeem's out of this natural world physique he gave his critics some ammunition with his failed pre-fight random drug screening for his title shot against Junior dos Santos. As a result of his ridiculous test result the fight was scrapped and Frank Mir got the shot in Overeem's place. Alistair was then suspended for the remainder of 2012 losing all the momentum he picked up by retiring Brock Lesnar by KO.
3. Clay Guida – If there was a fight performance that deserves more scorn than Clay Guida's Kaleb Starnes impression against Gray Maynard in 2012 I didn't see it. Guida has been in some really fun fights(Sanchez, Huerta) and after two rounds of playing hit and run against Maynard in an FX main event he dropped the hit part and did nothing but run for the final three rounds. Maynard wasn't fast enough to catch up with him to land more than the occasional big right hand but thankfully he got the decision and Guida was not rewarded for his show of outright cowardism.
2. Nick Diaz – Nick Diaz spent years rehabbing(no pun intended) his career in Strikeforce to earn a reputation as one of the best welterweights in the world. He put more into that reputation with a UFC return that saw him batter BJ Penn into almost retirement. One fight away from a title shot Diaz showed how little he had matured by being unable to deal with an opponent who could stick and move losing a clear decision to Carlos Condit. He followed it up with a positive drug test, a failed appeal, and general stupidity as is his custom.
1. Mark Hominick – I understand how losing a trainer can affect a fighter. Just look at how Rocky Balboa performed against Clubber Lang when Mickey died moments before the fight. However Mark Hominick went from pushing Jose Aldo to the limit in a title fight to losing three straight afterward against extremely mediocre opposition. Without the late, great Shawn Tompkins guiding him the talented Hominick became lost and fell from grace as soon as he made it to the top. It was a sad sight for someone who at one time was considered the toughest opponent for Jose Aldo and it culminated with Hominick announcing his retirement from competition.

---
Jon Butterfield
5. Jason Miller – Without dwelling on things too much here, 'Mayhem' lost an awful fight to CB Dollaway, received his UFC marching orders, and then got arrested on suspicion of burglary in somewhat bizarre circumstances. Yeah, not good. Miller has since alluded to mental health issues and accused the MMA community of not stepping in when it should have, but whatever the full story may be, let's just hope a now-retired 'Mayhem' can have a considerably better 2013. My best wishes go out to a man who proved a very entertaining fighter and personality.
4. BJ Penn – Somewhat akin to Ricky Hatton's return to the boxing ring, BJ Penn's return to the cage was anything but glorious. Completely dominated by the upstart welterweight sensation Rory MacDonald, it was clearer than ever that mixed martial arts has moved on and left 'The Prodigy' behind. No longer a force to be reckoned with, Penn's retirement and resulting time off appears to have been the final nail in his proverbial coffin – while fights with Frankie Edgar and Nick Diaz had, at times, been somewhat competitive, this one wasn't. While some suspected this may be the ultimate outcome of the aforementioned fight, watching it was, nevertheless, hard to swallow for long-time MMA fans. Put simply, BJ Penn is done, fire or no fire.
3. Nick Diaz – While Diaz lost a boring decision to Carlos Condit, it's hard to pin the 'boring' aspect of that fight on Nick. Diaz clearly wanted to engage, believing his boxing to be too strong for the 'Natural Born Killer'. Perhaps Condit felt that way too, or perhaps he simply believed Diaz had nothing if he couldn't corner him. Either way, Condit danced around Diaz, scored with numerous leg kicks, and got a dull-as-dishwater decision that nobody will ever sit through again. That should have removed Diaz from title contention, or if that didn't do it, surely failing a post-fight drug test – AGAIN – for marijuana use – AGAIN – should have done so. But, errm, well. I guess not… Georges St Pierre vs Nick Diaz for the UFC Welterweight title, people!
2. Alistair Overeem – While it may seem harsh calling a fighter who didn't actually fight 'the second most disappointing competitor of 2012′, the truth is, the cancellation of Junior dos Santos vs Alistair Overeem was the most disappointing aspect of 2012 as far as I'm concerned. Finally the heavyweight division was supposed to have two world class strikers competing for the belt – a world champion kickboxer in Overeem, against arguably the finest, most technically proficient boxer in MMA today in dos Santos. It was mouth-watering stuff, and every bit as exciting as Brock Lesnar in his title winning heyday – it was PRIDE vs UFC all over again, and neither man had come close to losing in some time. But, of course, the fight never happened, so instead Frank Mir was fed to dos Santos in one of the most lop-sided and uncompetitive bouts of the year. Boo! Alistair, in testing positive for elevated levels of testosterone and earning himself a 9-month ban (effectively ruling him out of 2012), quickly became one of the most disappointing fighters of the year in one fell swoop.
1. Quinton Jackson – Where Alistair Overeem undoubtedly let us all down, Quinton 'Rampage' Jackson went one further – he let us down AND lost his fight with Ryan Bader simultaneously. Coming in massively overweight for his so-called 'big return' to Japan, Jackson looked sluggish and slow as Bader easily out-wrestled him to pick up a dour decision win. That Jackson appeared utterly fixated on scoring with his big right hand was an understatement, as it wasn't just his primary weapon, it appeared to be the ONLY form of offense he could be bothered to offer. That Jackson looked this disinterested speaks volumes – and the fact that he immediately (and falsely) declared he was leaving the UFC immediately thereafter only cranked up the cringeworthiness levels even further. Then, throw in a fizzled bout with Glover Teixeira, who WOULD have thrown down with Rampage, and yeah – doesn't get much more disappointing than that. Well, he COULD have had a suspension thrown in as well, I suppose…

---
Stewart Lange
5. Hector Lombard – Hector Lombard had me the most excited about a new arrival in the UFC I've been in a long time. Needless to say then, I was very disappointed when he lost in his debut, barely throwing against Tim Boetsch. He redeemed himself by smashing Rousimar Palhares, but only just.
4. Chael Sonnen – When you're going to talk, you'd better back it up. The first half of the year was spent getting excited about Sonnen taking on Anderson Silva again, but this time, Chael was perhaps too over confident and we didn't see another classic 185lb bout, just another Silva demolition.
3. Nick Diaz – Nick Diaz had it all to lose in 2012 and while he finds himself right in with a title shot sometime in 2013, he very nearly came so closing to actually doing so. A loss to Carlos Condit that he still refutes, a drug test fail and numerous stupid run ins with athletic commissions and officials and we were all swiftly reminded of how much of an ass Nick Diaz can be.
2. Junior Dos Santos – I may be rating Junior higher that he deserves, but god. I had so much hope for him going into his fight against Cain Velasquez late last year. It's not that Cain wasn't great and controlled Dos Santos perfectly, but I literally didn't think Cain had a chance and I'm probably just butt-hurt, but JDS really disappointed me.
1. Alistair Overeem – 2012 should have been the year of The 'Reem. It was all set up, a one sided demolishing of Brock Lesnar to propel him into the stratosphere of the UFC Heavyweight division but after a failed drug test, he was rightfully suspended and we were unable to enjoy the K1 king smash his way through to Junior or Cain.

---
Robert Winfree
5. Junior dos Santos – I'm not going to lie, there's a degree of bitterness here just because I've been a big fan of JDS for a long time. Junior went 1-1 this year, beating Frank Mir(lol) and then getting completely dismantled by Cain Velasquez. We all know JDS could lose to Cain, but man, he didn't just lose, he got steamrolled. The way he lost actually made me not want to see a third fight between the two. Losses happen, that's the nature of the beast but taking a total thrashing and offering no offense over 25 minutes? That's disappointing.
4. Tim Boetsch – I may not have bought into the Tim Boetsch hype train as much as others did, but I certainly thought he was going to be a possible force at middleweight. Tim started off the year the right way, with a come from behind TKO of Yushin Okami that really got people talking. Then he fought Hector Lombard, and neither guy really did anything. One bad fight is understandable, especially against someone with Lombard's power. But going out and laying an egg against Costa Philippou? Tim's 2012 peaked early and only went downhill from there.
3. Chael Sonnen – I'm really kind of torn here, because personally I didn't have any expectations for Chael Sonnen that he didn't fulfill this year. He talked a lot, got smashed by Anderson Silva in decisive fashion, then somehow talked himself into a title shot he has no business getting. I'm listing him this high because really, even his trash talking hasn't been up to his usual standards, and talking is all he's good for at this point.
2. Nick Diaz – Boy oh boy, talk about disappointments. Nick Diaz entered the UFC and was actually set to get an immediate title shot last year, then he decided to no show press events. He did get a win over BJ Penn and call out GSP to get some momentum heading into this year. Then he got an interim title fight with Carlos Condit which showed how painfully simple his fight plan is and how little he can adapt. After losing a pretty clear cut unanimous decision he was busted for marijuana being in his system and suspended. Going from possible title fight with GSP to losing a decision to suspension is a bad year for a guy once thought of as being an elite fighter. But on the plus side for Diaz and his fans, he somehow got a title shot anyway. Go figure.
1. Alistair Overeem – Is it really fair to list a guy who didn't even fight this year as it's biggest disappointment? I don't know, but I'm doing it anyway. Alistair Overeem stopped Brock Lesnar in the last show of 2011 and was all set to challenge Junior dos Santos for the heavyweight crown early this year. Then during a random drug test he tested positive for steroids. Now he wasn't technically suspended, because he wasn't actually licensed to fight, but the Nevada State Athletic Commission refused to grant him a license and wouldn't even consider granting him one until the end of this year. Now Overeem gets a tune up fight against Bigfoot Silva before a possible title fight. For me, the way Overeem's situation went down was easily the most disappointing thing of this entire year.

---
Jonathan Solomon
5. Alistair Overeem – If you would have asked any MMA fan on December 31, 2011 who was on the verge of becoming a mega star, one of the first names mentioned would have been Alistair Overeem. The Reem finally made his UFC debut the night before and knocked out Brock Lesnar with a barrage of strikes, leading to the former UFC champion's retirement. Sadly, Alistair bungled all of that momentum by taking substances that elevated his testosterone levels to more than double the allowable rate. Instead of challenging Junior dos Santos in the spring, he was suspended for the remainder of the year. Plus, he has to work his way back up the UFC ladder because when he does return in February, it's against Antonio "Bigfoot" Silva. Nothing is guaranteed and Overeem will be another year older. Only time will tell whether he seriously screwed the biggest and most lucrative opportunity of his career.
4. Clay Guida – Remember when "The Carpenter" was one of the most entertaining fighters in the sport? Perhaps aliens came down from space because that guy was nowhere to be seen in 2012. His one fight was a split decision loss to Gray Maynard but what had people talking after the fact was his outright painfully boring style. It's one thing to exploit an opponent's weakness like he did against Anthony Pettis in 2011, it's another thing to go out of your way to not engage. Looking for a fresh start, Guida is moving to featherweight in 2013 and he'll fight Hatsu Hioki right off the bat on the undercard of the next Fox card. This year cannot possibly be any worse than 2012 for the man who has won four 'Fight of the Night' bonuses in the UFC.
3. Gilbert Melendez – One of the best lightweights over the past three years, right there with Frankie Edgar at times. However, 2012 has not been kind to Gilbert's career. In his third fight with Josh Thomson (another instant classic), he may have won a split decision, but my eyes told me it was Thomson who deserved the win. Then, due to a combination of injuries, his planned fight with Pat Healy has been cancelled on about three occasions. One of those times resulted in Showtime refusing to air the Strikeforce card without a main event and well, you know what happens when there's no TV. Melendez will likely jump over to the UFC this month but whether he'll get an instant title unification bout with Benson Henderson or if he may have to wait behind Anthony Pettis remains to be seen. One thing is for certain, nobody is claiming Gilbert Melendez is the best lightweight in the world anymore.
2. Nick Diaz – Ironically, because GSP wants to make a lot of money and the UFC is never going to frown on that logic, Nick Diaz will start 2013 on a better plane than he began 2012. It was the end of 2011 when he messed up by not playing "ball" with the UFC, which resulted in getting the boot from a title fight with Georges to a fight with B.J. Penn. Then, GSP suffered a torn ACL and the welterweight picture was wide open. So, in 2012, he fought Carlos Condit for an interim strap and if he won, he could have sat and waited for the big money fight (which ended up happening regardless). A wrench was thrown into the plan because Carlos Condit did not play into Diaz's strategy. Condit did not recklessly brawl, he fought intelligently which drove Nick crazy. Condit beat him and got the first crack at GSP this past November. So, Diaz not only lost, but then he was popped for marijuana metabolites and was lost for the year. You don't want to see it happen but it would be a twist of poetic karma if Diaz upsets GSP in March, then fails a third drug test for weed. Somewhere, Johny Hendricks may have a great big belly laugh.
1. Shogun Rua – Rua completed his 2011 with arguably the greatest fight in MMA history, albeit a loss to Dan Henderson. Everyone was talking about Shogun/Hendo in wake of UFC 139 and that was coming off the summer when Shogun knocked out Forrest Griffin in under two minutes. So, when the calendar turned to 2012, many expected Rua's career to further trend upward, perhaps pitting him on track to a rematch with Jon Jones. It didn't quite work out that way for one of the best fighters of all-time. He was originally set to fight Thiago Silva, but it fell apart due to injury. So, the UFC found Brandon Vera for him to fight in the main event of the August Fox card. Yes, Vera, who was 1-2 with one no contest heading into the bout. With expectations riding on another Shogun demolishing, again, it didn't turn out that way. Rua turned up in less than stellar shape as he allowed the fight to transform into a straight brawl. Vera did some damage before losing by TKO in the fourth round. Any momentum Shogun had dissipated as evidenced by the fact that Dana White announced the next contender to Jon Jones was Lyoto Machida (he knocked out Ryan Bader in impressive fashion earlier in the night). To make matters worse, Rua was on the losing end of a decision to Alexander Gustafsson on Fox in December. Since he first challenged for the UFC championship in 2009, he has traded wins and losses with every fight for the past three years. Odds are Shogun will just tread water, remembered for his glory days in Pride, if 2012 is evidence of anything.

---
Jeffrey Harris
5. Clay Guida – Guida fought only once in 2012 and it was one of the worst fights of the year, a strong contrast to his Fight of the Year candidate with Ben Henderson at UFC on Fox which I saw live. Guida unfortunately still believes he won that fight and doesn't really see the problem with using a game plan like that. The fight was so bad though that Guida forced to finally cut weight and move down to 145. Guida is a tough guy that always has amazing cardio, but it seems he ends up with these hit and miss performances more often than not.
4. Melvin Guillard – How quickly things can change. In 2011 we thought Melvin Guillard had finally turned a corner in his career and he looked to be on the road to becoming a top contender at lightweight. He then got submitted by Joe Lauzon at UFC 136 and things have been downhill for him since then and also his move to the middling Blackzilian camp. Guillard went 1-3 in 2012 and now he's 1-4 in his last five and in danger of being cut if he doesn't turn things around soon. While I like Guillard and think he has some impressive skills, it seems he fell back into some bad habits this year and got too over-confident. I think the Jamie Varner situation got him too emotional as well.
3. Mark Hominick – Hominick's unfortunate downward spiral unfortunately continued through 2012. His career peaked in 2011 with his title shot against Jose Aldo. He went through some difficult times after that with the loss of his coach and trainer, Shawn Tompkins. In 2012 he failed to get back on the horse and it seems he just forgot how to win. He was upset against Eddie Yagin and then failed to beat Pablo Garza. Maybe he just forgot how to win, but it was too bad that Hominick couldn't back on the winning track.
2. Nick Diaz – Diaz finally got his chance to fight in a UFC title fight, couldn't get the job done there. He was almost bound for a rematch, but then he messed that up with his second failed drug test. Then he and his legal team proceeded to handle it in the worst way possible. Instead of just accepting the punishment and avoiding to stop taking weed before a fight next time, he tried to fight the system to no avail. Just stop smoking weed for two months dude.
1. Alistair Overeem – In 2011 Overeem finally made it into the UFC and ended Brock Lesnar's MMA career. We were bound to see a highly anticipated clash between Junior dos Santos and Alistair Overeem at heavyweight for the title. That was spoiled by a random drug test and his elevated levels of testosterone. Overeem then acted like JDS was "scared" of him and made false statements that the NSAC was going to grant him special conditions to let him fight sooner. Needless to say none of that worked and he wasn't able to talk his way into getting out of his suspension to get an immediate title shot.

---
Scott Kuczkowski
5. Josh Koscheck – Koscheck came into 2012 riding high off a Knockout of the Night victory over Matt Hughes. Unfortunately, the only win Koscheck had this year was a controversial split decision over Mike Pierce. His next bout saw him lose a split decision to Johny Hendricks in a fight that wasn't nearly as close as the split decision makes it seem. That's a long way to fall considering his fight before Matt Hughes saw him challenging for the Welterweight Title.
4. Yoshihiro Akiyama – If the UFC didn't want to make headway into Japan, Akiyama would probably be unemployed right now. With 4 straight losses in the UFC, Akiyama is precariously close to being referred to as "the former UFC star." His only fight in 2012 was an uninspiring loss to Jake Shields in Japan. He was scheduled to face Thiago Alves at UFC 149, but had to withdraw due to injury. For someone who was once a Top 10 ranked Middleweight, he'd be lucky to get picked up by DREAM or OneFC at this point.
3. Jason Miller – Miller closed out 2011 with an embarrassing loss to Michael Bisping and then went on to lose to CB Dolloway at UFC 146. After that loss, Miller was cut from the UFC and announced his retirement from MMA. Not to miss any headlines though, Miller was arrested in August for breaking into and vandalizing a church in Mission Viejo, California. He followed up that escapade by acting like a lunatic on Ariel Helwani's MMA Hour, during which he insisted on staying in his Lucky Patrick character from the movie Here Comes the Boom. This was ironic given his character has no lines and was a small role. His next interview with Helwani saw him claim everything he'd done was an experiment to see if the MMA community would rally to help him in his hour of need or if it would stand by and watch him spiral down the drain. After comparing himself to Evan Tanner, he announced the MMA community let him down.
2. Chris Leben – After losing to Mark Munoz in November 2011, Leben tested positive for Oxycontin and was suspended by the UFC. This was the second time Leben was suspended by the UFC for testing positive for a banned substance. Upon his return, Leben lost an embarrassingly poor bout to Derek Brunson in a fight that saw both men gas early and barely make it to the third round. This fight was so terrible that Dana White proclaimed at the post-fight press conference that it was a mistake to put it on television.
1. Nick Diaz – Diaz had one fight in 2012, and it was a loss to Carlos Condit in a bout that saw Condit use effective counter-striking and movement to avoid Diaz's barrage of punches. After that loss, Diaz claimed he was retiring from the sport. However, it was soon discovered Diaz failed his post-fight drug test and would be suspended for a year. Diaz was expected to fight Braulio Estima in a grappling contest at the World Jiu-Jitsu Expo, but Diaz no-showed the event.

---
Mark Radulich
5. Gilbert Melendez – Mr. Melendez may have won his only fight of 2012, against rival Josh Thomson, however his alarming lack of character in dealing with his Strikeforce obligations make him one of the biggest disappointments of the year. Champions fight and real men honor their commitments. If someone is legitimately injured (Dominick Cruz) then I don't blame them for pulling out of fights. However, it is looking more and more like Melendez ducked Healey in order to keep his stock high for his eventual inclusion in the UFC ranks. If there were any justice in this world he'd still have to fight Healey in the UFC to get his shot but money, not justice, is the name of the game. Integrity counts for something and in 2012 Melendez showed very little of it. Here's hoping Black Jesus properly smotes him when the time comes.
4. Tim Boetsch – Oh what hopes we had for the Barbarian. We all know Boetsch was never going to win the Middleweight title short of 1-in-a-million KO punch to the dome of Anderson Silva but the ride to the championship fight would have been fun to watch. However, after a horrendous "win" over the nearly catatonic Lombard and then losing to Serra-Longo fighter and late replacement Costa Philippou, the ride is over. The thrill is gone. Boetsch has turned out to be the fighter we all knew he was before he had the comeback of the year against Okami. It was fun while it lasted.
3. Alistair Overeem – This one is self-explanatory. At the end of 2010 The 'Reem won the K-1 HW Grand Prix and then went on to win a vanity belt by demolishing Todd Duffee at DYNAMITE 2010. In 2011 he got his win back from Fabricio Werdum (albeit in unimpressive fashion) during the beleaguered SF HW Grand Prix and somehow parlayed that into a job with the UFC, where he finished off 2011 by kicking Brock Lesnar in the 'itis. He was on top of the world! He was set to face off against the newly minted UFC HW champ, JDS. This match was so great it anchored an entire all HW PPV card. It would have been glorious. All Overeem had to do was piss clean and he couldn't do it. Taking him at his word, he was given an anti-inflammatory medication that caused his testosterone to spike to kryptonian levels. These things happen (I suppose) but the reality is that his incompetence (at the very least) cost him a title shot and subsequently resulted in him being unable to get a license to JDS in 2012. All of that momentum he had built up in 2010 and 2011 has now evaporated. Most have written him off as merely a steroid monkey who has managed to cover his tracks well enough until he got a job that mattered. Hubris ultimately ended up doing Overeem in for the calendar year 2012 and that just breaks my heart. For those of us who dreamed of a fight between him and JDS when the iron was hot for both men, it doesn't get more disappointing than this. Le sigh.
2. Nick Diaz – I'm not sure what annoyed me more; his performance against Carlos "Conduit" or the fact that he failed a post-fight drug test for having THC in his system. Giving him the benefit of the doubt, biology screwed him over. It is plausible to still have marijuana metabolites in your system even if you haven't used THC for over 30 days. However, the rules are rules and fair or not, he was suspended anyway. This was of course after he acted like an entitled brat in the cage against former Interim Bantamweight champion Carlos Condit. Condit did a masterful job of making himself a moving target for Diaz and Diaz subsequently indignant that Condit wouldn't just stay still and let Diaz pummel him. I can forgive a bad performance, it happens. What I can't forgive is when a fighter whines that his opponent won't fight his fight (Rampage, this goes for you too). Diaz didn't just lose a fight and then fail a drug test, he also made himself look like a bitch (if you'll pardon the vernacular).
1. Junior dos Santos – First Cro-Cop, then Lesnar now this. I should not become emotionally invested in HW fighters because they just break my heart. What can I say that I didn't already discuss ad nausea on the 411 Ground and Pound radio show? JDS simply did not know what to do about an opponent that kept up the relentless pace of Cain Velasquez. Again, I can live with my favorite fighters being beaten. What disappointed me about JDS this last time was that despite not giving up in the cage, he couldn't regain enough composure in the cage to retake the momentum of the fight. He basically waited for Velasquez to make a mistake that never came. Simply put, JDS wins fights when he is the killer, not when he waits for the other guy to mess up. How someone with so much God given talent and potential could trip and fall so badly is beyond me.

---
Alex Rella
5. BJ Penn – The Prodigy came out of his brief retirement to take on Rory MacDonald. This was supposed to be his revenge fight against Tristar Gym. I know we've heard that Penn was more focused than ever a few times already but you expected a decent performance. But Penn was just a punching bag for MacDonald for three rounds. Who knows if we'll see him fight again. Hopefully he comes back at lightweight if he does return.
4. Rashad Evans – Rashad Evans was building up this fight since his former training partner Jon Jones won the title. Evans finally got another chance at the title when he defeated Phil Davis in January on Fox. You would have expected a real brutal brawl with the all the bad blood between them but it didn't happen. Jones used his reach effectively to win by unanimous decision. Evans ran around with his fist cocked the whole time but he didn't do anything with it. The former champion would sit out the rest of the year.
3. Alistair Overeem – Overeem got a title shot against Junior Dos Santos when he defeated Brock Lesnar in 2011 but he blew it in 2012. He posed a legitimate threat for the UFC heavyweight title as the former Strikeforce champ hadn't lost since 2007. But he failed his prefight drug test and was forced to sit out all of 2012. Overeem will have another chance at the title if he wins his next fight but it'll be interesting to see how he looks and fights in 2013.
2. Shogun Rua – The former Pride Middleweight Grand Prix and UFC Light Heavyweight Champion dropped off considerably in 2012. He lost his last fight in 2011 to Dan Henderson but it was the fight of the year so you would assume he would still be a top light heavyweight. First he disappointed us by turning down the fight with Glover Teixeira and then came the lackluster fight against Brandon Vera. He won the fight and it was a fun brawl but Shogun would have killed him a few years ago. He had a chance to make another title run but he lost to top prospect Gustaffson on Fox. His days at the top of the light heavyweight division appear to be over.
1. Chael Sonnen – Sonnen had been building himself up for a rematch with Anderson Silva since UFC 117 in 2010 but he was unable to back up his trash talking in 2012. He started it off by getting a questionable win over Michael Bisping to earn his title shot. The rematch was billed as the most anticipated fight in the history of the UFC. Sonnen dominated Silva in the first round but things went downhill in the second round. He was unable to get the takedown and then he threw out awful spinning backfist. Sonnen's trash talking got himself a title shot against Jon Jones in 2013 but his 2012 was definitely a letdown.

---
AND 411's MOST DISAPPOINTING FIGHTERS OF 2012 ARE…
T~5. Shogun Rua – 9pts.
T~5. Rampage Jackson – 9pts.
T~3. Junior Dos Santos – 10pts.
T~3. Chael Sonnen – 10pts.
2. Alistair Overeem – 28pts.
1. Nick Diaz – 33pts.
THE 2012 AWARDS
*
The Biggest Story Of 2012
: The Drama Surrounding The UFC 151 Cancellation – 33pts.
*
The Most Disappointing Fighter Of 2012
: Nick Diaz – 33pts.
*
The Breakout Fighter Of 2012
: TO BE ANNOUNCED
*
The Worst Fight Of 2012
: TO BE ANNOUNCED
*
The Best KO Of 2012
: TO BE ANNOUNCED
*
The Best Submission Of 2012
: TO BE ANNOUNCED
*
The Best Fight Of 2012
: TO BE ANNOUNCED
*
The 2012 Fighter of the Year
: TO BE ANNOUNCED
TWITTER
Your heart is free. Have the courage to follow it…TO CSONKA'S TWITTER!
http://www.twitter.com/411wrestling
http://www.twitter.com/411moviestv
http://www.twitter.com/411music
http://www.twitter.com/411games
http://www.twitter.com/411mma

comments powered by Disqus