The 5-Round Transition: 04.30.09: Gonna Fly Now!
April 30, 2009 | Posted by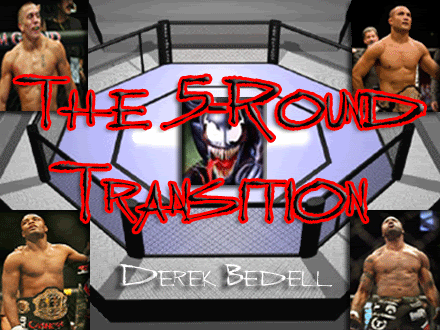 Mental bearing (calmness), not skill, is the sign of a matured samurai. A Samurai therefore should neither be pompous nor arrogant.
~ Tsukahara Bokuden.
This past week has come and gone and I loved the debates and comments last week's article received. Thank you everyone for the input, good or bad. I hope to get people thinking, so feel free to say whatever is on your mind, I welcome it.
Well the UFC 101 card is shaping up with new and interesting additions. Heee's back! Bully Beatdown saw the "bully" actually win all the money this week as he failed to be submitted or finished by Thomas "the Wolfman" Denny. There was a historic moment in MMA as well. No, not Bobby Lashley showing up at XFC, TNA, the airport, the Laundromat, or where ever else he may be appearing. How about in a gym training? Just a thought, but the real history came from Kyle Maynard making his MMA debut.
Although he was born without full legs and arms, this kid persevered and lost a decision in his MMA debut. While I commend him for following his dream, I have a hard time seeing the point of it all. I don't want to be rude but it reminded me of an old episode of Jerry Springer. Now I didn't watch that show much back in the day, but one episode stands out. Two midgets were attempting to fight each other over some girl. The smaller guy got on all fours and did some sort of turtle attack to no avail. That's what this fight reminded me of. It just seemed very uncomfortable and I had a hard time seeing how Maynard can carry out a career in the cage. God forbid he gets seriously injured. How could anyone want to fight him? The crowd didn't seem to be too into it as well. With that being said, I respect what Maynard did, it is an amazing accomplishment. I challenge all of you to follow your dreams and persevere. Kyle Maynard is proof of what you really can accomplish if you give it your all. Speaking of giving your all, someone else will have to in order to win his next fight…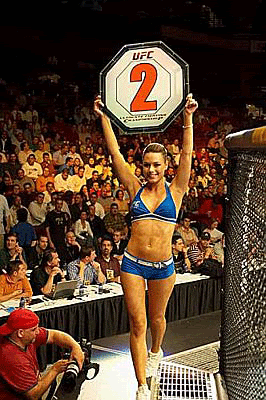 Anderson Silva Will Have to Step Up

– According to MMAJunkie.com, former UFC Light Heavyweight Champion Forrest Griffin will return to the octagon at UFC 101 against Silva, but not Thiago Silva, Anderson Silva. Both men agreed to the bout verbally last week.
It looks like the REAL Anderson Silva will have to show up in Philadelphia. Considering the move back up to light heavyweight should challenge Silva, I expect to see what we were all used to seeing from the middleweight champion…action! Dana White decided to put together a fight that would make Silva fight. After two lackluster performances that followed seven amazing outings, I think this is a great move for Silva, Griffin, and the fans. Perhaps, Anderson can get that killer instinct or hunger back in his step. If not, he will be in all sorts of trouble. My biggest concern is that Forrest Griffin is no James Irvin. Irvin is predominately a stand up fighter. Griffin can do it all. Albeit, not being the best at anything…but very solid all around. You know he's going to be hungry and ready for his return to the Octagon.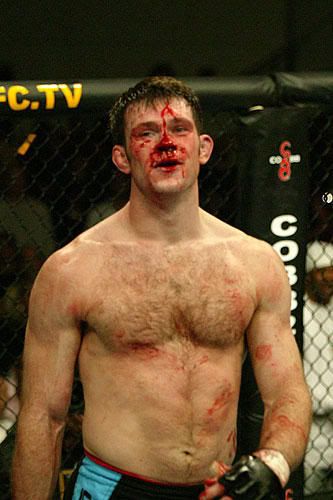 Forrest Griffin will not take his time or be uneager to engage. This won't be a Cote or Leites like fight. In fact, you know Forrest will be pushing the pace the entire fight. Even if he gets his head knocked off, Silva will need to be the "Spider" to get by a very game Griffin. Being that Forrest has fallen into poster boy status in the UFC, if he can be the one to defeat Anderson Silva…then wow! It's hard to imagine it happening, but what if it does? That will skyrocket the former light heavyweight champion back to the top and instill new found confidence, ten times that of defeating Shogun. After that, it will be hard not to give him his due. To me, I think Forrest is a workhorse who is extra tough. I just don't see him as a champion level fighter that can have a Liddell, Silva, or Franklin like reign. I don't count the Shogun fight as a huge step due to the shape Rua was in. So to me, his one big win was over Rampage in a very close fight. If Silva goes down to Griffin, many of us will have to give Forrest his due as one of the top guys out there.
This card has definitely shaped up to be even better than before. We will be in Philly, home of the great Rocky Balboa and many real fighters. But in this case, we will have the hard working Forrest Griffin playing the role of Rock and Anderson Silva in the shoes of the charismatic, flashy, and dominating champion, Apollo Creed. This will be the best fighter in the UFC (record wise) against the man who helped put the UFC on the map. There will be some fireworks on that night and I guarantee you will see a fight, not an evasive show…but a battle. I will mark out if Anderson Silva comes out dancing around like Creed to new entrance music like he did in Pride. Or what about if Forrest wins and yells out, "Yo Dana, I did it!" I'm sorry; I'm bugging out and have my head in the movies. In all seriousness, there have been times that I have thought Anderson could lose but wouldn't. Here, maybe he just could? Props to the UFC for making this happen. There won't be disappointment or questions after this fight. There will simply be a winner and a loser.
Probably the closest thing to Creed we would get, lol.
– UFC 101 is scheduled to take place on August 8th from the Wachovia Center in Philadelphia, here is the updated card:
* UFC Lightweight Title Bout: B.J. Penn © vs. Kenny Florian
* Anderson Silva vs. Forrest Griffin
* Josh Neer vs. Kurt Pellgrino
* Rousimar Palhares vs. Alessio Sakara
* Johny Hendricks vs. Amir Sadollah
* John Howard vs. Tamdan McCrory
* Dan Cramer vs. Matthew Riddle
* Shane Nelson vs. Aaron Riley
* Jesse Lennox vs. Danillo Villefort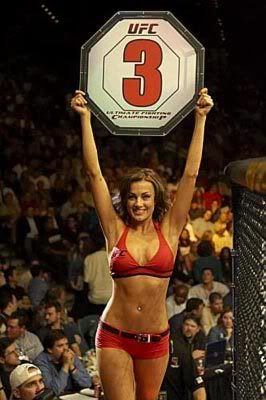 Rich Franklin To Train With Anderson Silva?

As he prepares for his UFC 99 main-event fight with Wanderlei Silva, former UFC middleweight champion Rich Franklin will spend some time training with a former foe.
In fact, Franklin will work with the fighter who not only took his belt but also beat him in a rematch (in front of a hometown Cincinnati crowd) when he tried to get it back.
MMAjunkie.com's Dann Stupp discusses the Franklin-Anderson Silva alliance in this week's "MMA Insider" column in the Dayton Daily News.
Stupp learned of the duo's plans from sources close to Silva (Franklin's manager opted not to comment on the matter).
Franklin, who suffered a close split-decision loss to Dan Henderson in January, will now meet Wanderlei Silva in June during the UFC's first-ever trip to Germany. The bout will take place at a catch-weight of 195 pounds (Franklin recently moved up to 205 pounds and Silva planned to drop to 185 pounds). Like the other Silva, Anderson Silva is a noted striker. He's also one of only two guys who ever knocked out Franklin, so he's sure to pick up a few tricks.
Franklin recently took off for Seattle to work with trainer Matt Hume, and he'll reportedly spend some time in California with the current champ.
The move also underscores a budding rivalry between Anderson and Wanderlei Silva. Once training partners and friends, Wanderlei has spoken openly about his intention of dropping to 185 and challenging for the title, which presumably would still be held by Anderson, who hasn't taken kindly to the plans.
Don't be surprised to see the Franklin-Anderson Silva footage make its way to the "UFC Countdown" show for the UFC 99 event. The footage could fan the flames of a potential Silva vs. Silva showdown if Franklin comes up short in June.
Credit: mmajunkie.com
Time for another Rocky comparison…imagine if you saw Silva and Franklin running on the beach as Anderson is running backwards yelling to Rich to move. How could you not think of Rocky III. As funny as it seems, the only difference is Creed and Balboa split their fights while Franklin just got destroyed both times. I couldn't help but hope for a Rocky parody, but be that as it may, this is a good move for Franklin. HE can learn a lot from Anderson Silva and his camp, who couldn't? Franklin is a hard worker that will do anything he should or is told to do. There is no quit in him, so he should be in fantastic shape after this training camp and Silva should push him to his limits. Especially, if they spar…yikes!
What about the connection with Wandy? Anderson Silva trained with Wanderlei Silva and surely knows little things about his game that he can pass on to Rich. Due to the fact that there seems to be a budding rivalry between both Silvas', this should fuel both camps to come in even more ready and hungrier than before. Rich will definitely tighten up his striking and improve his Muay Thai by working with Silva. Franklin needs this win since he has never dropped back to back fights in his career. Wanderlei has had a bad record as of late, but everyone knows he could get a win in a second. Remember Keith Jardine? Another thing to add to Wandy's future, he wants to fight for five to seven more years. Crazy, I know, but if that is the case and he beats Franklin, I expect to see Silva vs. Silva for the middleweight strap. And that would be intense.
I think it's a good thing to learn from all fighters and many different camps. If you feel you need to go to a new level, you should try something new or different. There's so much to learn in MMA. Joe Stevenson is training with Jackson's Camp in Albuquerque for his upcoming to improve and try something different after a few losses. When fighters, or anyone, step outside of the comfort zone, you'd be amazed and what results can follow. But will a few months training with Silva be enough? Can it really improve your game that quickly. When Howard Davis helped Chuck Liddell try and improve his faults he said, "it usually takes a fighter about six months to break old habits. Chuck needed more time to do that." So will Franklin have enough time to adjust or will doing what he knows be enough? I guess we will see if there are any significant improvements in "Ace's" arsenal. This should be a great fight either way.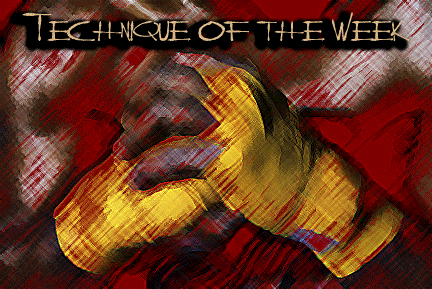 Remember… you are expressing the technique, not doing the technique
~ Bruce Lee
There are many techniques in MMA that give a fighter a distinct advantage. Whether to finish your opponent or gain an edge, each technique is carried out with tactful skill and knowledge of the move. Many newcomers to the sport are blood thirty or anticipating a knockout. However, if these things don't occur, there are plenty of techniques to appreciate in MMA. It's time to take a look at other remarkable forms of the sport that may be going a bit unnoticed to our casual MMA fan.
The Triangle Choke
A triangle choke (called Sankaku-Jime in judo) is a type of figure-four chokehold which strangles the opponent by encircling the opponent's neck and one arm with the legs in a configuration similar to the shape of a triangle. The technique is a type of lateral vascular restraint that constricts the blood flow from the carotid arteries to the brain.
Credit: Wikipedia.com
Strangely enough, the triangle choke in Brazilian Jujitsu was actually used by Mel Gibson when he performed it in Lethal Weapon I. I had to go back and watch the movie again because at the time of the original viewing, years ago, none of us would have picked up on that. I freaked out when I saw it. Martin Riggs choked out Joshua on Murtaugh's front lawn with a triangle choke!
The entire fight sequence, of which the triangle choke was the final move, had been choreographed by the famous Gracie family, the founders of the most one of the effective marital arts, Gracie Jujitsu. You don't have to be Mel Gibson to appreciate the effectiveness of the triangle choke. Indeed, it is a choke used in countless martial arts and MMA events.
Step 1-Utilize the guard when your attacker brings you to the ground. If you are on your back, wrap your legs around your attacker's waist, preventing him from punching you in the face. From here, you can begin to do the triangle choke in Brazilian Jujitsu.
Step2- Push one of your attacker's arms in, and pin it so he's unable to use it.
Step3- Bring one of your legs over the attackers shoulder, bringing your attacker's body closer to your own. This also restricts his freedom of movement. Keep the pinned arm of your attacker close to your chest.
Step4- Move your leg from your attacker's shoulder and wrap it behind your opponent's neck.
Step5- Place your other leg over the leg that's wrapped behind your opponent's neck. It will form a T-bone position.
Step6- Grasp the back of your attacker's head and bring it forward as you squeeze your legs.
Step7-Release the triangle choke in Brazilian Jujitsu when your opponent taps out or when instructed by the referee.
Credit: ehow.com
Nate Diaz wins with a memorable triangle choke.
MMA News and Notes

Tito Ortiz talks Liddell, Vegas, UFC 97, Money, and More
Thiago Silva Has a New Opponent At UFC 102

Light Heavyweights Keith Jardine and Thiago Silva have verbally agreed to fight at UFC 102. Silva was originally set to take on Forrest Griffin at UFC 101, however as previously reported Anderson Silva will now be taking in Forrest Griffin at the event. Now the Brazilian will take on Keith Jardine, who is coming off of a loss to Quinton "Rampage" Jackson at UFC 96. The fight will be Thiago's first since losing to Lyoto Machida at UFC 94, which marked the first loss of his career.
– Here is the rumored card for UFC 102, which is expected to take place on August 29th from Portland, Oregon.
* Randy Couture vs. Antonio Rodrigo Nogueira
* Keith Jardine vs. Thiago Silva
* Matt Hamill vs. Brandon Vera
* Chris Leben vs. Jake Rosholt
* Nick Catone vs. Mark Munoz
* Junior dos Santos vs. Justin McCully
Credit: MMAJunkie.com
Fedor's Next Fight Could Be This Summer In Japan

Although he'll first meet lightweight Shinya Aoki in a special exhibition match at Wednesday's M-1 Challenge event, (Update/ Fedor won with an achilles lock three minutes in…shocker!) famed heavyweight Fedor Emelianenko could next strap up for an MMA fight this summer.
During a press conference today in Japan, Emelianenko's manager, Vadim Finkelchtein, said negotiations are underway for the fighter to meet a "top 10″ heavyweight in July or August.
Finkelchtein believes the fight will take place in Japan.
Emelianenko most recently fought in January and defeated Andrei Arlovski via TKO at Affliction's "Day of Reckoning" card. Emelianenko was expected to headline the organization's next event sometime this summer.
However, according to FiveOuncesofPain.com's Sam Caplan (who's in Japan this week), Affliction could look to partner with M-1 and DREAM to host a summer event in Japan instead of hosting its next show in the U.S.
Although Affliction was rumored to be going head to head with the UFC's historic UFC 100 card on July 11, Affliction Vice President Tom Atencio recently told MMAjunkie.com (www.mmajunkie.com) that it "doesn't make sense" to counter the UFC's show.
Two weeks ago he said he was still in the process of finalizing plans for the third Affliction show.
"We're still talking," Atencio said. "There's a lot of things going on. I leave [April 17] to go to Russia, Japan, then Korea for some fights out there. I'll talk to my partners, sit down with my partners at M-1, and we'll all just try to figure out everything."
Hermes Franca's Expected Return

Former top UFC lightweight contender Hermes Franca expects a return to competition in September at an as-of-yet-unannounced UFC 103 event in September.
Franca confirmed the plans with MMAjunkie.com (www.mmajunkie.com) on Monday.
Franca was slated to fight rival Joe Lauzon at February's UFC Fight Night 17 event, but he was forced off the card with a torn ACL and has been nursing the injury ever since.
His training partner, Jeremy Stephens, took the fight with Lauzon instead and suffered a submission loss.
Franca (19-7 MMA, 6-4 UFC), who debuted with the UFC more than six years ago, last fought in October at UFC 90, where he defeated Marcus Aurelio via unanimous decision. He had suffered back-to-back losses to Sean Sherk and Frankie Edgar prior to the victory.
Joey Villasenor to Fight Evangelista Santos in June

Former EliteXC champion Joey Villasenor (26-6) is approximately "85 percent" likely to meet fellow middleweight Evangelista Santos (16-12) at Strikeforce's June 6 show in St. Louis.
Villasenor mentioned the possibility on today's edition of MMAjunkie.com Radio (www.mmajunkie.com/radio).
If signed the fight could end up on the televised portion of the Showtime broadcast.
The event, headlined by former EliteXC middleweight champ Robbie Lawler vs. former EliteXC welterweight title-holder Jake Shields, takes place at the Scottrade Center in what will be Strikeforce's Missouri debut.
Santos' name has been attached to the card since the event's official announcement in March. No opponent had been named, and though Villasenor stressed that no bout agreements have been signed, he said he's confident the match-up will take place.
Villasenor said that in addition to Santos, Falaniko Vitale, Frank Trigg and Trevor Prangley had all been mentioned as possible opponents at one point or another in recent months.
Villasenor returns to the cage for the first time in more than a year. The fighter, formerly under contract to EliteXC before the organization's eventual demise, had been scheduled for multiple bouts that eventually fell apart, including a November title-fight rematch with Lawler. After suffering three losses in a five-fight span from 2006 to 2007, Villasenor has now won three in a row, including a first-round TKO of Phil Baroni in his most recent bout in May 2008.
Santos, meanwhile, hasn't competed since a September Sengoku event. The PRIDE veteran has always faced tough competition, but he's now 1-3 in his past four fights and 2-4 in his past six. He most recently suffered a 22-second TKO loss (due to a dislocated shoulder) to Siyar Bahadurzada. The Brazilian will be making his Strikeforce debut.
Nick Diaz to Fight Scott Smith

While Strikeforce took a recent hit with the loss of Renato "Babalu" Sobral for its June 6 event in St. Louis, the organization has rebounded in style with the addition of a 180-pound catchweight bout between Nick Diaz (19-7) and Scott Smith (15-5).
Both Diaz and Smith were victorious at Strikeforce's April 11 event in San Jose, Calif.
Headlined by a 182-pound contest between Robbie Lawler and Jake Shields, Strikeforce's June 6 event from the Scottrade Center will be broadcast on Showtime.
The signing of the bout was first reported by Sports 1140 KHTK-AM in Sacramento, Calif., and MMAjunkie.com (www.mmajunkie.com) was able to confirm the addition to the card with Strikeforce Director of Communications Mike Afromowitz.
Diaz is currently riding a four-fight win streak, including a second-round TKO of MMA pioneer Frank Shamrock at Strikeforce's April 11 event. While Diaz is one of only three Cesar Gracie jiu-jitsu black belts, his current streak has been built on the strength of four TKO wins.
While looking forward to the contest, Diaz stated in an official release from the organization that he's upset that he'll be forced to hurt Smith in the presence of his children.
"I think this is a great fight for me, but I really hate that [Smith] brings his kids to every one of his fights because now I'm going to be made out to be the bad guy or some sort of villain after I beat him up," Diaz stated.
Smith is currently riding a two-fight win streak of his own. Both victories were earned under the Strikeforce banner, including a stunning, come-from-behind win over Benji Radach at the April 11 event.
"Diaz is a great fighter," Smith stated. "He's going to come in there and out-grapple me and out-strike me so what I have to do is go in there and beat him up. I actually think this is more of a dangerous fight for him than it is for me."
While Smith typically fights as a middleweight, "Hands of Steel" has admitted in the past that he believes he could compete below the 185-pound weight class. Thirteen of the California native's 15 wins have come via knockout or TKO.
Dustin Hazelett Out Until 2010 With ACL Tear

Dustin Hazelett is expected to miss nearly a year of action due to an ACL tear he suffered before his then scheduled UFC 96 bout. Hazleett is 12-4 overall, and is 5-1 in his last six UFC fights. Hazelett made the following comments on the injury…
"I'm out for probably a year. If everything goes perfect, I may be able to get one (fight) in before the end of the year. But I just don't want to rush it and tear [my ACL] again like 'Shogun' (Rua) did."
He also says he hates being so limited right now…
"I went stir crazy the first week, I do love training, and I do love fighting. Even I couldn't fight, I'd still train every day. It's so hard not to do that now."
Credit: mmajunkie.com
Bookmark 411mania.com so you can get MMA news and much more the minute you jump on the net. Why wait any longer? You can be one click away. Set 411 as your homepage. And I've gassed out.
Enjoy the fights!
"Points or no points…you're dead meat!"


-Venym

A compilation
NULL
comments powered by Disqus