The Blueprint 1.10.13: MMA Betting
January 10, 2013 | Posted by
Happy Thursday everyone, now that we all are over our New Year's hangovers for good we can take off our beer goggles and put on our thinking caps because this is The Blueprint. You can read my thoughts on the final Strikeforce card this weekend in the great 411Mania MMA staff roundtable for the show. What we're doing this week is going over the safest way to bet on mixed martial arts. There's a lot more to it than just constantly betting on Anderson Silva and Jon Jones and that's why you're reading this column today. There are several factors a lot of people aren't aware of and need to be if they're going to bet on MMA they need to get to know them, so let's get started.
1) Know the Fighters Involved – This is one of the more difficult principles involved despite how simple it sounds. If you're going to bet on a fighter it is imperative that you know they have a very clear and likely route to victory. Get to know the intricacies of their style and what they do well against and where they have problems. If you kickbox with Mark Hunt you're asking for trouble which makes him a good bet when he's fighting someone like Cheick Kongo or Pat Barry. He has absolutely no ground game however which makes him a guy you should stay away from if he's fighting Cain Velasquez or Daniel Cormier.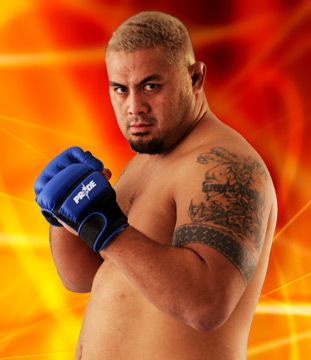 Now those are the easier fights to analyze. It gets more difficult when you have two high level fighters against one another. That's when you have to identify bad habits such as circling into power strikes, dropping hands, leaving a chin up, gassing, or rushing into traps. For example BJ Penn does not do well as a welterweight, nor does he do well when he has to fight at a very active pace against an opponent who won't stop working. So when he was booked against Nick Diaz that was a fight where everyone should have put money on Diaz because of the fighters involved. Diaz is extremely difficult to hurt and never tires. If you become stationary against him as Penn does he'll just punch away at you which is exactly what happened.
2) How Likely Is a Finish? – If you can take the judges out of the equation you'll always feel better about putting down some money. One of the advantages that betting on professional boxing has is that recently they've been naming the judges and referees for big fights well in advance so you can see the history of these variables. Judge A may tend to favor aggressive fighters even if they're ineffectual. The assigned referee may have a tendency to break fighters in the clinch quickly while a different official may not like to break the fighters at all.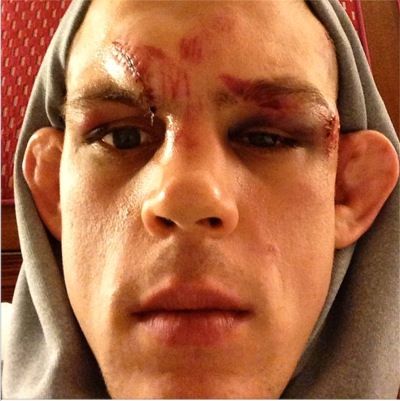 A guy like Joe Lauzon is usually a good guy to bet on or against. Out of his thirty professional bouts only two have gone to a decision, so the variables are eliminated almost all the time. Lauzon is a steady gatekeeper in that he'll always fail against the top 5 or so fighters in the lightweight division, but he'll beat generally everyone else and is likely to finish them off to boot. Lauzon's fights follow a very predictable pattern and patterns are always a help to the gambler.
3) Do the Math – I mentioned above that some people believe the answer to gambling is by betting on Jon Jones or Anderson Silva all the time. On average Jon Jones is a +900 favorite against Chael Sonnen in their upcoming fight. What that means is that in order to win 100 dollars on Jones, you would have to put up 900 of your own. This is what people would refer to when they say Jones is a 9:1 favorite. This is fighting and there are always variables you can't control like injuries and cuts, so is it really worthwhile to put up close to ten times what you would win in return?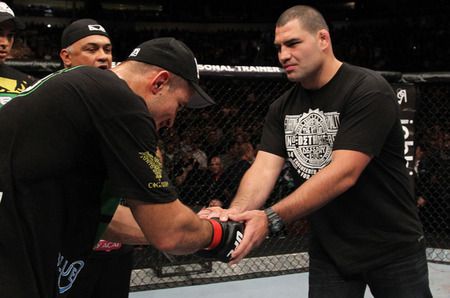 Conversely you can wind up with a situation where you have fighters like Eddie Wineland and Brad Pickett, who on paper match up very closely but you may notice the tendencies in their fights that show one guy should be favored. Pickett likes to get on the inside but doesn't feint or jab his way in effectively against good strikers. Wineland controls distance very well and tends to land his long right cross at will against guys who try to walk him down. Pickett was the better ground fighter but doesn't really shoot takedowns all that well and Wineland has excellent takedown defense. So while on paper the odds were -115 for each man(meaning to win 100 dollars you'd bet 115 dollars) Wineland was absolutely the smarter play and at such good odds you could have made a killing off of him.
4) Main Events Aren't The Only Fights – Odds makers are pretty good at their job. However part of the success rate of their work is that the vast majority of betters will only look to place a wager on the top two fights on the card while there are usually at least three more on the PPV portion and as many as six on the televised preliminaries. So while the odds makers focus on those top two bouts as well they should, sometimes you get gems that fall through the cracks that can make you a lot of money. This is why anyone betting on MMA needs to pay attention to the whole picture rather than just the top guys. How often do we see someone the majority of fans may be unfamiliar with come out and dominate a known quantity during those prelims?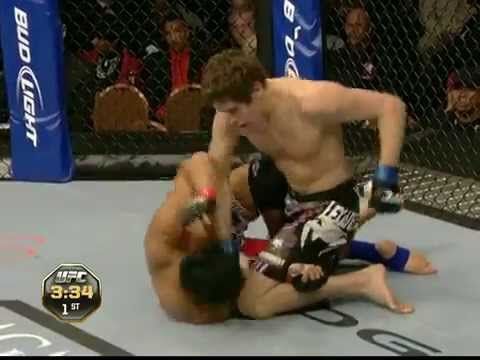 There are few victories as thorough as Jimy Hettes' domination of Nam Phan in their bout at UFC 141. Hettes at one point was as big as a +365 underdog meaning if you bet 100 dollars on him you'd have won 365 bucks in return. Now this is a case of the odds makers just looking at the records on paper and not the fighters or they'd know that Phan has suspect takedown defense and Hettes is a very good wrestler with good top control. Now if Phan was going to be the favorite against the then-undefeated Hettes I could understand, but making him a better than 3-1 favorite was a big time oversight that I'm sure a lot of people were able to profit from.
5) Avoid Strictly MMA Parlays – If favorites won all the time then there would be no gambling and there would rarely be any fighting. A parlay is one single bet on multiple results happening, usually at a minimum of three required picks. The respective odds of the fights will reflect the payout you receive. The more bouts you put into the parlay the bigger the payout is much the way the higher the underdog you'd pick the higher the payout would be. MMA is arguably the most unpredictable sport in many ways so I always advocate the avoidance of parlays. People who would have benefitted from Cain Velasquez upsetting Junior dos Santos at UFC 155 would have had a big payout wasted had they paired that with a favored win from Tim Boetsch who lost to Costa Philippou.
If you are going to pair an MMA bet with a bet in another sport, the two I generally advocate from personal experience are the NFL or professional boxing. Those work for me because I spend a lot of time studying and watching boxing and American football. Someone else may benefit from soccer as its one of the most bet on sports in the world or tennis if they're an avid viewer. But try to avoid parlays in MMA just for the sheer unpredictability of powerful men in a cage with small gloves looking to hurt each other.
Public Service Announcement – Gambling can be fun, it can make you some money, and it can provide an adrenal rush that few things match when you hit it big. However there's a reason it's called gambling, and that's because nothing is a sure thing and you can lose if you start betting habitually. Know your limits and know when to stop. Gambling is habit forming and unfortunately some people develop serious addictions to it. If you or someone you know has or develops a problem with gambling please refer to www.gamblersanonymous.com to seek help.
That's going to do it for this week's Blueprint. Don't forget to join us on Sunday at 11am EST on Blogtalk Radio for another jam packed edition of the 411 Ground and Pound Radio show with myself, host Mark Radulich, and Jeff "Wildcat" Harris. We'll recap the last hurrah from Strikeforce and preview UFC on FX: Bisping vs. Belfort. You can call in to talk to us and the subjects of the day at (323) 657-0901. Till then we'll see you for next week's Blueprint same Pat-time, same Pat-channel.

comments powered by Disqus