The Blueprint 1.18.13: Killer B's
January 18, 2013 | Posted by
Hello once again everyone. The Blueprint is back with a great fight that we can really sink our teeth into this weekend. We got very animated on the last edition of the 411 Ground and Pound Radio Show when previewing this middleweight clash as Jeff Harris believes that Vitor Belfort stands no chance of beating Michael Bisping. Myself and the Vegas oddsmakers tend to disagree, but not for the sake of disagreement. We actually believe there is evidence to support Belfort being the favorite over Michael Bisping. However we won't discount Bisping's chances either and we're going to take a strong look at each man's best options to win this fight.
Michael Bisping lost a very controversial decision to Chael Sonnen in a fight that could have rocketed him into a title shot and upset the Silva-Sonnen 2 apple cart. However it was not meant to be as the judges preferred Sonnen's wrestling tactics and Bisping was declared the loser. He has since rebounded with a close but clear decision win over Brian Stann in a fight where his own wrestling ability made the difference. Belfort is coming off of a loss to light heavyweight champion Jon Jones in a fight where he nearly submitted the champion with a first round armbar and gave a spirited effort most people didn't think he was capable of against the much larger champion. Prior to that he scored a dominant KO over Sexyama and submitted Anthony Johnson right out of the UFC after his own failed bid to win the middleweight title from Anderson Silva.
As Belfort is the oddsmaker's favorite we'll start our look with Michael Bisping.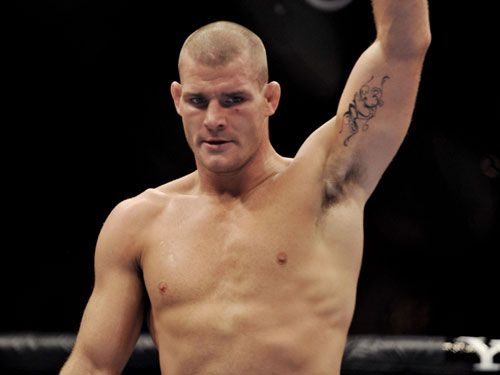 Michael "The Count" Bisping
Height: 6'2
Reach: 76 inches
Record: 23 Wins(14 KO, 4 Submission, 5 Decision) 4 Losses(1 KO, 3 Decision)
Strengths: Conditioning, Foot Speed, Rangy Striking, Improved Wrestling
Weaknesses: Footwork, Strike Defense, Questionable Chin
Michael Bisping's Keys to Victory
1) Cirlce Left – This is the single most important thing Michael Bisping has to do in this fight. Michael Bisping cannot afford to give Vitor Belfort to land his left hand at any point. If Belfort hits you with his left, even study chinned opponents are hurt and stunned by it. Bisping has a history of being hurt in his fights by guys with less punching power than Belfort has (Dennis Kang, Wanderlei Silva, Sexyama, Brian Stann). If Bisping gets tagged by Belfort's Sunday punch its not very likely he'll remain conscious and even if he does the thought that one of the most aggressive finishers in the sport wouldn't get the job done afterward is highly unlikely.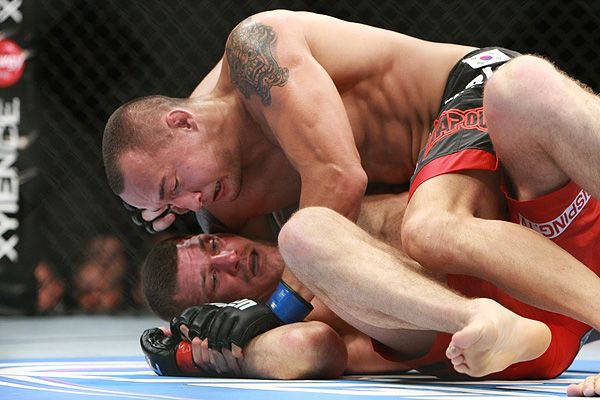 Bisping's footwork is quick but its been a major problem for him in his career. Even as a veteran fighter he was making absolutely amateurish mistakes in his fights such as circling into the right hand of orthodox fighters. This is how Dan Henderson knocked him out, and how he was badly hurt by both Dennis Kang and Yoshihiro Akiyama. In his last bout against a southpaw fighter(Chael Sonnen) Bisping was still making the mistake of circling into his opponent's power hand and wound up getting hit and winding up in grappling situations which favored his opponent.
2) Grind – I'm not advocating wrestling and ground and pound as such for Bisping for a few reasons. I don't like the idea of him shooting takedowns on Belfort because he's the taller man and only really began to train his wrestling skills very late in his career. Jon Jones meanwhile has wrestled for the vast majority of his life and still was nearly caught in an armbar and submitted by Belfort from the bottom. Tying Belfort up against the cage however and not giving him space to strike effectively however would work very well for Bisping in this situation. This would also force Belfort to carry the weight of Bisping during that clinch situation to attempt to tire him out faster by making him work harder.
3) Kick from the Outside – Kicking is a very good and effective way of not only keeping distance, but doing serious damage when you can get your weight behind them. The key to kicking though is having the distance to throw those kicks without having to worry about retaliation from punches. Michael Bisping knows he has to stay on the outside when he's standing up with Belfort and he can utilize kicks to keep that distance between them. However he absolutely cannot throw kicks if he is close to, or within Belfort's desired striking range.
Every kick you see has a punch counter to it. The biggest reason is that as you saw in the Cung Le-Rich Franklin fight that most guys who are attacking with a kick leave their head centered and thus become sitting ducks, particularly when they stand too close to the opponent when throwing the kick. Michael Bisping is guilty of this as well. He doesn't kick quite so often as he used to because he's generally been the guy with better hands in the cage. He doesn't have that advantage this time and needs to mix up his attack wisely to stay effective and out of danger.
Michael Bisping's Perfect Strategy – Bisping can make life easy on himself by circling to his left and either staying too far out of range or too close inside for Vitor to strike effectively. He has to pick his spots early to play the point fighting game and if the crowd is booing than he's doing the right thing. He can hopefully wear Belfort down after the first three rounds enough to effectively wrestle and take Vitor down to work short elbows and take the fight out of him where he can close effectively and win a decision.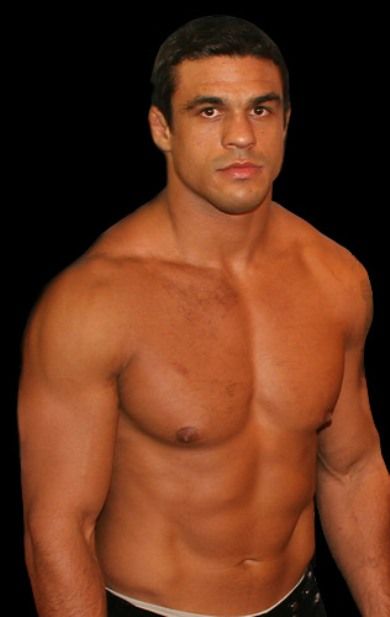 Vitor "The Phenom" Belfort
Height: 6'0
Reach: 74 inches
Record: 21 Wins(14 KO, 3 Submission, 4 Decision) 10 Losses(3 KO, 2 Submission, 5 Decision)
Strengths: KO Power, Handspeed, Improved Submissions, Finishing Prowess
Weaknesses: Takedown Defense, Questionable Conditioning, Overreliance on Left Hand
Vitor Belfort's Keys to Victory
1) Rashad Evans – Much the way Rashad helped Vitor prepare for Jon Jones, he'll be crucial to helping Vitor Belfort be successful against Michael Bisping. First and foremost is the wrestling aspect. Rashad is a much better wrestler than Michael Bisping and spending hours working on takedown defense with Evans is a big help for Belfort in dealing with what is considered to be his biggest weakness. If Michael Bisping cannot take Belfort down or control him in the clinches he tries to initiate this is going to be a very difficult night for him.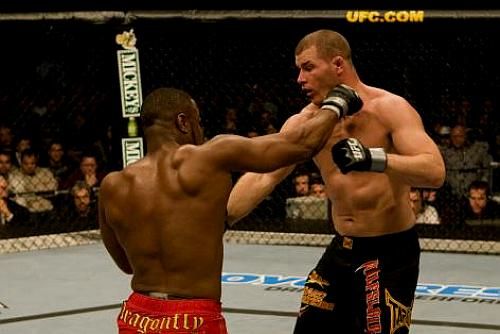 Also similar in his preparation for the Jon Jones fight, Belfort has a training partner who has firsthand knowledge of his opponent. Evans and Bisping fought back at UFC 78 in a grueling kind of fight where each guy got to show the other their strengths and weaknesses. Working the overt strategies and the subtleties that one can only gain knowledge of through firsthand experience will be of extreme benefit to Vitor. Imagine playing high stakes poker and knowing exactly what cards the guy sitting across the table from you has.
2) Exploit Bisping's Footwork – We talked about this in decent detail when looking at Michael Bisping's keys to victory. However Bisping's poor footwork habits don't just begin and end with his habit of circling into power strikes. Bisping tends to have a 'flight' response when a serious striking attack is launched at him. We all know the psychology of 'fight or flight' and the adrenal response. Bisping does not tend to stay in the dogfight or defend intelligently, he immediately wants to withdraw and almost start the fight over.
Against Wanderlei Silva we saw Michael Bisping driven straight back into the cage several times by the wild berserker rushes of the 'Axe Muderer'. Belfort is much more technically sound and quite frankly dangerous with his hands than is Silva. Silva tends to be able to sustain a barrage for a short few seconds at a time before completely gassing out where as Belfort in recent years has shown his conditioning has improved drastically(more in his last fight than any other). He'll be able to commit to several of those attacks per round and if Bisping backs straight up to try and avoid them he'll find himself imitating a heavy bag against the cage.
3) Feint Over Strike Under – I have no doubt in my mind that Michael Bisping is going to attempt to shoot takedowns on Vitor Belfort. Generally the more intelligent wrestlers shoot takedowns when either they've been able to set it up behind strikes, or when they see the opponent has planted their feet and is looking to swing. One of the things Belfort can do in this situation is bait Bisping in with this knowledge ahead of time. If he sets his feet and makes Bisping believe he's going to throw an overhand left there's a good chance Bisping will shoot in. If this is the case he can time the shot from the taller and rangy opponent he can nail him on the way in with a well placed uppercut or knee strike.
In this situation I would prefer to see the uppercut as it's a bit safer to throw. Throwing the knee is a great option and ask Marvin Eastman about how effective Belfort's knees can be. However if you don't time it perfectly it can result in an easy single leg pick up for the opponent and a takedown will ensue. With the uppercut even if it doesn't land you can still use the lower hand to prevent the opponent from gaining double underhooks on you and can turn the takedown attempt into a clinch rather than winding up on your back. Belfort also seems to be the much physically stronger of the two and so in open area clinches he should be able to fight off Bisping's takedowns.
Vitor Belfort's Perfect Strategy – Belfort's strategy against Bisping largely remains the same as it does against most opponents. Keep the fight standing and look for the opportunity to land his left hand and follow it with rapid fire combinations that end the night. However he's got an opponent more willing to oblige him than most in this case and he should sit back a bit and allow Bisping to show his hand a little. Once Vitor gets a feel for what Michael is doing he'll no doubt see his best opportunity to score and take full advantage of it.
Final Prediction – I know people still believe that Vitor Belfort is the guy he was in 2006 when he wasn't training and didn't really take his career seriously. The fact of the matter is that he's turned himself into a much better fighter who comes in shape, sets up his left hand bombs now via feints and fakes, and has learned how to counterstrike effectively. His BJJ has also shown marked improvement as he was able to submit Anthony Johnson with relative ease and nearly beat the light heavyweight champion of the world with a tight armbar. This isn't the guy who didn't care while embroiled in personal tragedy. This isn't the wunderkind who got by on physical talent in the SEG days of the UFC. He's a mature and experienced veteran with some of the most dangerous weapons in all of MMA.
Conversely Michael Bisping has always looked like a guy who works very hard and that's because he does. He commits to his workouts and always has making him one of the best conditioned fighters in the middleweight division. However he continually makes the same mistakes inside the cage and its those mistakes that he doesn't remedy that will always prevent him from winning fights like these. The most egregious of these offenses being walking right into power strikes and getting himself hurt and knocked out. He's tried to learn how to wrestle to avoid it but the fact is he's not that great of a wrestler and he's likely to get hit with the Belfort bomb at some point and not be conscious afterward.
And the Winner Is… – Vitor Belfort, KO, Round One
That'll do it for this week's edition of The Blueprint. Join us on Sunday morning at 11am EST on Blogtalk Radio for another jam packed edition of the 411 Ground and Pound Radio Show. We'll recap all of the action from UFC on FX and preview the upcoming UFC on FOX: Johnson vs. Dodson show. Call in at (323) 657-0901 and join us same Pat-Time, same Pat-Channel.

comments powered by Disqus