The Blueprint 10.18.12: What Went Wrong?
October 18, 2012 | Posted by
Hello everyone and welcome to a brand spankin' new edition of the greatest piece of armchair quarterback journalism you can ever hope to discover. This of course is The Blueprint and our usual modus operandi is to give you an idea as to what a fighter can do in order to win his upcoming bout. However in this edition we're going to throw you a change up. There isn't a major fight card scheduled for a few weeks so we're doing a column inspired by one of my favorite ESPN programs, "The Top 5 Reasons You Can't Blame…".
For those of you who are unfamiliar with the premise of that show, it would take a notable sporting event or figure who had an infamous moment in history and give you the top 5 reasons you couldn't blame them for what occurred in that situation. Well in a fight scenario unless you have a robbery I do think a fighter is to blame for losing. But there are almost always things they could have done to win that fight instead. Our subject in this edition is going to be Erick Silva's losing effort against Jon "Back in the Mix" Fitch.
We've all been impressed with Erick Silva's ability to buzzsaw right through tough fighters and make it look easy. I'm certainly not ready to give up on him as a future champion. But he has a lot of growing to do and his fight with Jon Fitch proved that to us. So what exactly could Silva have done differently? Here are the key things:
1) Train for the Worst, Hope for the Best – There's an old expression that my family always told me and it was to "prepare for the worst while hoping for the best." What's funny is that during my days boxing and kickboxing as an amateur I felt like this was more applicable to my training than anything else. A first round KO is always a welcome event for a fighter. The thing is no matter how good you are you're just not going to finish everyone inside the first round. You're probably not going to finish everyone you fight period. The right mantra is to train for a difficult, grueling, and as tough a fight as you can possibly expect. I'm not one to diminish the training of professional fighters, but I just didn't see this effort from Erick Silva.
Erick was absolutely spent midway through round two of the fight. He got through the rest of that fight on his natural talent alone or he likely would have been finished. Jon Fitch forces guys to really have to dig in fights because he has a style that is great at wearing guys out and outlasting them. But a smart fighter will prepare for this and work their cardio like never before. Working your cardio to its limit wasn't something Erick did or he wouldn't have been blue faced and sucking win during the second round. In fact he had a rear naked choke on Jon Fitch and had perfect positioning with it. The only reason he didn't finish is because he had nothing left and Fitch was able to power out of it.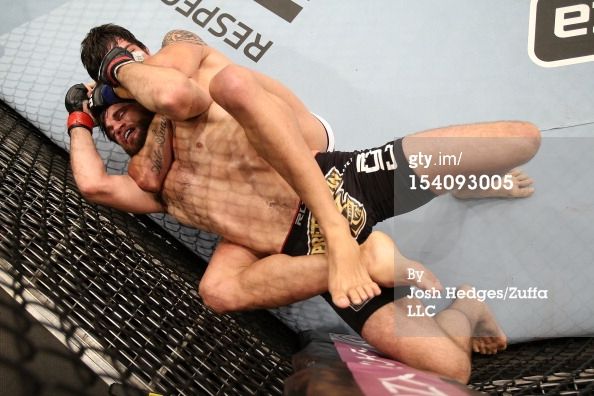 2) Take the Lead – When we last saw Jon Fitch in a cage prior to his career resurrecting win over Erick Silva he was knocked out with one punch in 12 seconds by Jonny Hendricks. Hendricks simply ran across the cage at Fitch and was proactive and laid him out. Erick Silva seemed content to circle around the cage and try to counter Jon Fitch. Occasionally he would open up first with strikes to try to back Jon up, but they were ill advised strikes with low landing percentages. Throwing out spinning back kicks and axe kicks will wow crowds but they'll also leave openings to be taken down or countered.
There's a reason you're taught basic fundamentals when you first learn how to box, kickbox, wrestle, or grapple. They lay the foundation for everything you hope to do to win a fight. One of the first things you learn to do is be first. Strike first, land first, initiate the takedowns, be proactive. This is especially true when you're fighting a veteran. Its not likely when you take on someone with the experience level of a Jon Fitch that you'll be able to draw him into traps and counter him.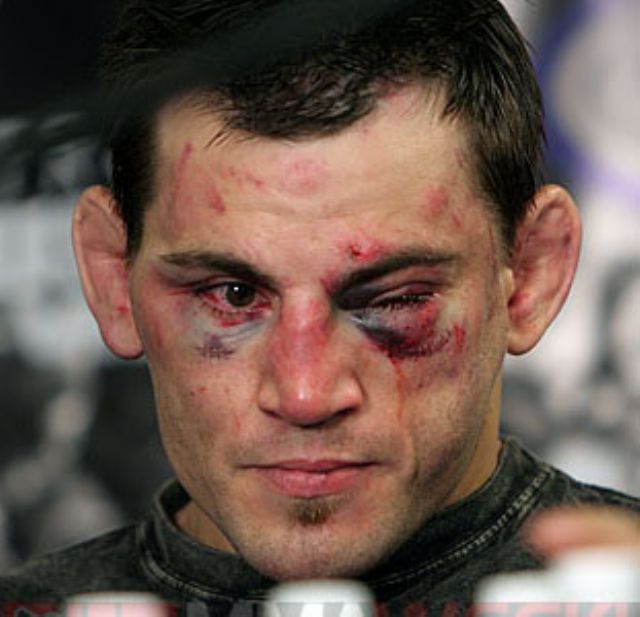 When you become defensive and try to catch Jon coming in you set yourself up for failure. He's too good and too experienced to give the opportunities to take the lead to. Fitch will always make those opportunities count whereas a young fighter may not recognize them and let them pass him by. If you're proactive against Jon you limit his opportunities while creating some for yourself. Giving away the lead to him is like giving him the fight before its over.
3) Know Your Enemy – This was perhaps the most striking flaw from Erick Silva in this fight to me. It honestly seemed like Silva didn't know what to expect from Jon Fitch. Those of us who have followed Jon's career can pretty much tell you how he wins fights. He closes the distance and presses you against the cage or takes you down. From there he's going to absolutely control your body while throwing short punches to keep you distracted. While you're distracted he's going to look for an opening to put on a choke or an armbar to finish you. If he can't finish the hold he's going to retain control and keep hitting you with short punches and cut a pace you can't handle.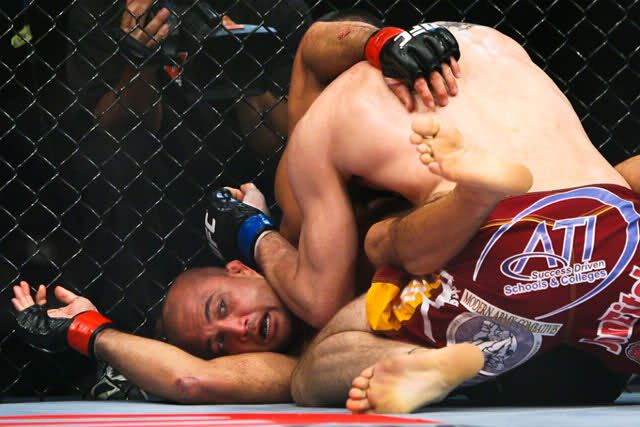 This can't be a mystery to professional fighters. So how a guy can come into a fight with Jon Fitch and be caught off guard by what he was doing is just stupefying to me. Hopefully this has taught Erick Silva a valuable lesson in preparation. You cannot treat every fighter you come up against exactly the same, especially one whom is so predictable in the cage. Erick Silva needs to learn that you have to look for specific patterns from future opponents and that there are ways to adapt during fights to particular techniques. Had he put in the time to learn those lessons before this he may have been able to turn things around.
4) Respect Jon Fitch – While Erick Silva certainly had opportunities to make things better for himself, let's give credit where its due. Jon Fitch came off of a long layoff and severe lack of cage time having not been in a long fight since February of 2011. He came back in terrific condition and took the fight to Erick Silva. He never let up, he didn't quit when things got difficult, and he showed why he's been a top contender for nearly the entirety of his UFC run. As much as Erick Silva could have done Jon Fitch went out there and did what he had to and that more than anything is why he won and Silva lost.
In summation there was a lot Erick Silva could have done to change his fortunes in this bout. However as former light heavyweight boxing champion Billy Conn once said, "If you haven't lost and you're fighting for the title there's something wrong." The lesson was that you have to lose at some point to learn how to better yourself. This may be a setback right now for Erick Silva, but in the long run this can be very beneficial for him. He lost a fight to a veteran where he just didn't fight well. I'd be willing to wager that if I can see where the problems were for him in this fight he and his trainers will see it too and next time out he'll be the best Erick Silva he's ever been.
That's all for this edition of The Blueprint. Join us on Sunday for another great edition of the 411 Ground and Pound Radio Show hosted by the Big Bossman himself Larry Csonka! Call in at (323) 657-0901 or listen live and chat on Blogtalk Radio!

NULL
comments powered by Disqus