The Greatest MMA News Column 01.22.12: Fuel Rebranding, Bellator Debuts on Spike, More
January 22, 2013 | Posted by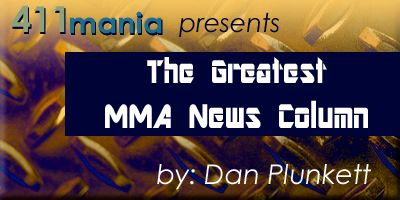 FX to Drop Sports Content; Speed and Fuel TV to be Rebranded
In a move that has been talked about for months, the Sports Business Journal has reports that FX will drop all of its sports programming, which is major news for the UFC.
UFC moved its TV programming from Spike TV to FOX, FX, and Fuel TV in 2012, a move that brought them tens of millions in extra income. FOX got four live event specials per month as well as Countdown-style shows to build to those specials. FX got six live event shows in 2012, select live prelims to every UFC PPV, live prelims for the fifth FOX special, The Ultimate Fighter, and UFC Primetime. Fuel TV received the rest, including everything from live events and live prelims to Countdown shows and studio recap shows.
Until an official announced is made it's not crystal clear what exactly will happen to the UFC's programming on FX. One would expect live events to leave the channel, as FOX has always treated them as sporting events. With The Ultimate Fighter, it could be viewed as either a sports or entertainment program. In 2012, FX time delayed the show to air in the same slot on both the east and west coasts, including the finale, which would indicate they see it as more entertainment than sport. But, leaving the show on FX would mean major UFC content on four different channels, which makes things more confusing for the viewer and could hurt ratings.
It seems as though at least most of UFC's content will be on FOX Sports 1 and FOX Sports 2, formerly known as Speed and Fuel TV respectively. Rebranding efforts are reportedly planned to begin around August, but nothing is official. FOX Sports 1 will be modeled as a competitor to ESPN. Stations in the business of competing with ESPN have all failed, but FOX Sports 1 would have considerably more live major sporting content than other competitors.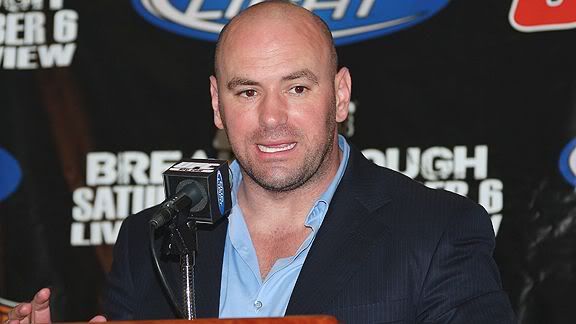 What this means for the UFC is uncertain. On the surface, it seems as though FOX is once again using them as a building block for a fledgling station. Placing most UFC programming on Fuel TV, available in 37.6 million homes, to build that channel has hurt ratings as well as PPV business. More notably, UFC would be moving at least it's live content from FX, a highly rated cable network available in nearly 100 million homes, to a new network (in the place of a low rated network) available in 81 million homes. Almost surely, the move will initially hurt the UFC. In the past, they've used free TV shows as a way to promote fighters that could be later put into a drawing position on PPV as well as to promote upcoming PPV events. Plus, with UFC on the network of a direct competitor, ESPN may at least draw back UFC coverage, which is already lacking. Since moving to the FOX Networks, UFC has relied more heavily on media like ESPN to promote their fights (which is exactly what Jon Jones and Chael Sonnen are doing today, actually). If that coverage goes away or is cut back, it would hurt the UFC's bigger PPV shows that generally receive ESPN coverage, like last summer's Anderson Silva vs. Chael Sonnen show.
On the positive side, there is a ton of upside of all goes with the rebranding. If FOX Sports 1 becomes a legitimate competitor to ESPN, then UFC becomes one of the major properties on a major sports station. When a station like that has an interest in the success of its programming, it can only mean good things for the UFC's ratings and PPV business. Of course, it's going to be a really tough road for FOX Sports 1 to get to that point as they'll have to overturn years of viewer habits and really strong content.

---
Bellator 85 Thoughts
Bellator finally debuted on Spike TV more than one year after Viacom, parent company of Spike, announced its purchase of a majority stake in the MMA organization. The show was good, featuring four fights on the televised portion, three of which saw finishes and the other was a very good bout. As for how the show did on television, over the slightly more than two-hour block the show averaged 938,000 viewers, which is more than five times what it averaged on MTV2 last season. The broadcast averaged a 0.7 rating and peaked with a 1.2 rating good for 1.1 million viewers. Although a comparison to UFC at this point isn't entirely fair, the average did come within striking distance of December's UFC on FX 6, which did a series low 972,000 viewers. As I noted last week, the first number is hardly as important as some will make it out to be. Certainly the show did well and it was a good start, but in the long run it means very little or nothing. I do think Bellator will pull another good number on 1/24 with King Mo's promotional debut and Ben Askren defending his welterweight title, and it should considering the push they've given to Mo with the documentary special and TNA Wrestling appearances. After that, who knows what happens to the rating. Week three of the season features a lackluster card in terms of name value, unless they try to pass off David Rickels as Don Rickles' son. If Bellator can keep the momentum going into week three with a card headlined by one guy (Guillaume DeLorenzi) that doesn't even have a Wikipedia page and pull a good number then it's a big success, but that doesn't mean it'll still hold up in the tenth, eleventh, and twelfth weeks of the season.

The show peaked with the Pat Curran-Patricio Pitbull title match, which opened the card. Generally, when an MMA show's audience peaks with the opening bout it means the show did poorly, but this is an exception. Though they are in a good position following Impact Wrestling, the downside of the time slot is they're on fairly late at night on a weeknight. In this case, they had a large number of people trying out the product for the first time, a lot of which likely weren't familiar with main event fighters Michael Chandler and Rick Hawn. With no emotional investment in or much knowledge of the fighters, why stay up late to watch the main event? I think that, along with people simply not into the product, resulted in the dip to 936,000 viewers for the main event.
In the main event, Michael Chandler finished Rick Hawn with a rear naked choke in the second round. Chandler looked really good here against a guy that was legit at welterweight. His wrestling was especially impressive against an Olympic level judoka in Hawn, as Chandler easily took the fight to the ground. Though it's tougher to tell with Bellator fighters, Chandler seems to be a real top five talent. Barring Eddie Alvarez's return, I don't see anyone in Bellator that can give Chandler a real run for his money. His next challenger will be decided on 3/7 when Dave Jansen fights Marcin Held. Held looked good in his last fight when he submitted Rich Clementi, but he already holds a loss to Chandler.
Pat Curran, 25, won a split decision against Patricio "Pitbull" Freire to retain the featherweight title. Curran, who won the title in March with a brutal display against Joe Warren, showed why he's one of the best in the division with the win. The fight was close and entirely a striking battle. Each time Pitbull would attempt to bring the fight to the ground, Curran would easily defend. After a slow start, Curran came on strong in the latter rounds and really took over the fight. The final thirty seconds were great with Pitbull throwing without caution looking for a finish and Curran returning in kind. The crowd exploded at the end of the fight. Though a rematch would be nice, it will have to wait. Curran will fight the winner of Shahbulat Shamhalaev vs. Rad Martinez next. Martinez would be better for business as he has a great backstory, but I don't see him doing much against Curran. Shamhalaev would make things interesting on the feet but his ground game is questionable.
The light heavyweight tournament kicked off with three bouts on the show. First, Emanuel Newton beat Atanas Djambazov with a rear naked choke on the preliminary card. Newton will fight the winner of next week's quarterfinal of King Mo vs. Przemyslaw Mysiala. On the other side of the bracket, Mikhail Zayats upset Babalu Sobral with a first round knockout. Though Babalu was hit hard with a spinning back fist, this was an example of a fighter's chin going. He wasn't out-classed or doing poorly, he just got caught. Unfortunately, that's probably going to keep happening to Babalu, 37, if he keeps fighting at any sort of high level. At this point, with six knockout losses in his career, it's probably best for Sobral to step away from the cage. In the other bout, which was aired live following the main event, Jacob Noe upset Seth Petruzelli with a first round TKO. So Bellator set up the bracket of the light heavyweight tournament in hopes of a somewhat marquee final with either Babalu or Petruzelli fighting King Mo, and both lost.






---
UFC on FX: Belfort vs. Bisping Thoughts
UFC went to Brazil for the first of many times in 2013 and it was easily the smallest scale show UFC has run in Brazil since returning to the country in 2011. The event aired live on FX in the United States, meaning the main card began at midnight local time in Sao Paulo, Brazil, which is common for UFC events in Brazil. Still, the show drew a reported 9,116 to the Ibirapuera Arena, which was claimed as a sellout, but the arena could have been configured to fit upwards of 10,000. Weeks out, word was tickets weren't moving at the level of past UFC events in Brazil. In some sense, that shouldn't be surprising because it was probably the weakest of the cards UFC has run in Brazil since 2011. But it was also UFC's first trip to Sao Paulo, so perhaps tickets should have been expected to move faster. Due to the holiday, no rating or viewership number was available at deadline. With the Belfort vs. Bisping main event, the show should have been the highest-rated non-prelim UFC event on FX. When comparing past UFC on FX main events to Saturday's, they don't even come close in terms of star power or title implications (save for the Demetrious Johnson vs. Ian McCall rematch).
Vitor Belfort may have ended all of Michael Bisping's title hopes with a kick to the head in the second round. The first round of the bout was very much a feeling out process until late when Belfort landed a head kick that clearly hurt Bisping. In round two, Belfort exposed the opening once again but this time Bisping collapsed to the ground. Belfort followed up with punches and Bisping could do nothing but cover up. Some argued the stoppage was premature, but I thought it was fine. Bisping was covering up, but he was in a purely defensive position – and not even a good defensive position. One thing of note is that Belfort, 35, came into the bout in great shape. He was rumored to have received a TRT exemption in advance of his September title shot against Jon Jones, but nobody has given a firm answer as to whether he did or not. When asked by ESPN, Belfort gave a non-committal response that all but answered the question. Of course, there are others with TRT exemptions and singling out one fighter for it wouldn't be fair, except for the fact that Belfort failed a drug test in 2006 for elevated levels of testosterone. Nevada has stated they wouldn't grant TRT exemptions to fighters with past steroid failures, but Belfort hasn't fought in that state in quite some time.
In the co-main event, CB Dollaway won a split decision over Daniel Sarafian. Sarafian looked very good in the first round, but noticeably tired after that point. By the end of round two, Sarafian had to be saved by the bell when Dollaway was pouring it on with strikes. In round three Dollaway did well again, beating the Brazilian up on the feet before taking him down. He then took full mount and secured Sarafian's back. Later in the round, Sarafian was able to sweep Dollaway and took his back. Round three was close, but Dollaway did win it.
Gabriel Gonzaga scored a submission win over Ben Rothwell in an otherwise disappointing fight. This was a bout between two big and not-very-fast heavyweights and that was abundantly clear in the first round, especially with the crowd not being interested in the fight at all. In round two things got better when Gonzaga locked on a standing guillotine and jumped guard. From there Rothwell tapped, earning Gonzaga his first two-fight win streak in the UFC since 2008.
Khabib Nurmagomedov finished Thiago Tavares in the first round to advance to 19-0 in the main card opener. This bout featured a late stoppage, as Tavares took elbow after elbow after elbow while not defending himself. Referee Dan Miragliotta probably should have been pulled from the main event after that performance and a blown call on the prelims, but he ended up doing fine in the final fight. Nurmagomedov, 24, is still very raw and certainly isn't a world beater at this point in his career. But, even the majority of fighters that reach "world beater" status aren't world beaters at 24-years-old.

---
NEWS!
UFC returns to Sweden on April 6 with Alexander Gustafsson vs. Gegard Mousasi. After a quick sellout for the promotion's debut there last April, UFC comes back to Stockholm, Sweden, once again with Alexander Gustafsson headlining. Gustafsson, 26, welcomes Gegard Mousasi to the UFC in the main event. With a six-fight win streak, Gustafsson will be hard to deny a title shot with a win, but there's always the potential Dan Henderson, Lyoto Machida, Glover Teixeira, or Anderson Silva could jump in front of him. Mousasi, 27, hasn't lost since seven days after Gustafsson's last loss, but has a draw with Keith Jardine thrown in the middle of his winning streak (which really should have been a win for Gegard.) A win likely wouldn't mean a title shot for Mousasi, but it'd be a big way to start his UFC career.
UFC makes Henderson vs. Melendez, Mir vs. Cormier, and Hardy vs. Brown official for FOX 7. After speculating on the card last week, UFC has made the top two fights official for UFC on FOX 7. Henderson and Melendez will fight it out for the UFC title in a really interesting match-up. Mir vs. Cormier may turn out to be a great showcase bout for the latter and continues the streak of past -prime former champions prominently featured on FOX cards. As long as Cormier keeps the fight standing, he should have the advantage with his faster hands and Mir's questionable chin. If the fight hits the floor though, Mir is more than capable of taking home a limb. Hardy vs. Brown is just the type of action fight UFC looks for to kick off the FOX shows, and it helps that Hardy is a star.
UFC on FOX 6 is Saturday. UFC brings a live fight card to FOX for the sixth time on Saturday night. Unsurprisingly, the show seems to be anticipated quite a bit less than the 12/8 card on FOX. That show had a stronger headliner, stronger name value overall, and more time between events so it was really focused on for a few weeks. An interesting aspect of the promotion of the show has been FOX billing the Demetrious Johnson vs. John Dodson main event as a "world title" match without mentioning the weight class. That's certainly not a mistake as the flyweight division is still new and holds no prestige compared to the top four UFC weight classes. In all of the in-game promo spots, the FOX announcer was always sure to mention the return of Rampage Jackson in the co-main event, but never names his less known opponent in Glover Teixeira.
The show should rank fourth of all the UFC on FOX shows in terms of viewership considering the title match, Rampage Jackson, and it being promoted during highly viewed NFL Playoff games. The thing is, there's currently a wide gap separating third and fourth place, so saying it should come in fourth is no bold statement. To me, if the show does above a 2.0 rating, it's good, below that and it's not good, and around that would be okay. Despite the "world title" fight, Johnson vs. Dodson is far from a strong headliner, and it's kind of an unknown if the audience will want to see fighters that size fight. At the first flyweight title fight in September, Johnson and Joseph Benavidez didn't have a bad fight by any standard, but that didn't keep the Toronto crowd from raining down boos upon the cage. When the ratings do come in, perhaps the most interesting aspect will be whether they peak with Rampage – by far the biggest star on the show – or the title fight main event. The peak really should come with the latter (and I'd be surprised if it didn't), especially because it's likely to go twenty-five minutes and generally the longer fights go the more audience gains they see. But if the peak comes earlier, it speaks volumes about fans' willingness to accept the lighter-weight fighters.
Fight-wise, the show should be really good. The opener between Erik Koch and Ricardo Lamas in a title eliminator should be very good. A bout between lightweights Donald Cerrone and Anthony Pettis will likely become a striking match and has the potential to be a classic. Rampage vs. Teixeira also has the potential to be good, but considering Jackson's recent outings I can see ways in which it could be disappointing. Johnson vs. Dodson could be a great, fast bout, though it's not a guarantee and different audiences may have different feelings about it.
Top MMA on Primetime Network TV Ratings
1. UFC on FOX 1 (11/12/11) – Velasquez vs. Dos Santos – 3.1 rating – 5.7 million viewers
2. EliteXC: Primetime (5/31/08) – Kimbo vs. Thompson – 3.0 rating – 4.85 million viewers
3. EliteXC: Heat (10/4/08) – Kimbo vs. Petruzelli – 2.7 rating – 4.56 million viewers
4. UFC on FOX 2 (1/28/12) – Evans vs. Davis – 2.6 rating – 4.7 million viewers
5. UFC on FOX 5 (12/8/12) – Henderson vs. Diaz – 2.5 rating – 4.39 million viewers
5. Strikeforce: Fedor vs. Rogers (11/7/09) – 2.5 rating – 4.04 million viewers
7. Strikeforce: Nashville (4/17/10) – Shields vs. Henderson – 1.76 rating – 2.86 million viewers
8. EliteXC: Unfinished Business (7/26/08) – Lawler vs. Smith – 1.7 rating – 2.62 million viewers
9. UFC on FOX 3 (5/5/12) – Miller vs. Diaz – 1.5 rating – 2.418 million viewers
10. UFC on FOX 4 (8/4/12) – Shogun vs. Vera – 1.44 rating – 2.44 million viewers
---
Thanks for reading; I hope you enjoyed it. Feel free to leave any feedback in the comment box or at the e-mail address below. Follow @Dan_Plunkett

NULL
comments powered by Disqus