The Greatest MMA News Column 11.27.12: UFC Champions By the Numbers
November 27, 2012 | Posted by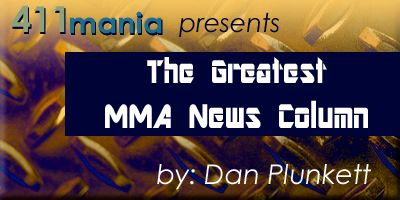 The worst thing about doing a mixed martial arts news column is either trying to write something of substance about a relatively significant news bit you don't really care about or weeks where there is no big or interesting news to write a main feature about. This week falls into the latter category. With Thanksgiving coming last week, there hasn't been any big news to write about unless I wanted to write 1,500 words on the latest insignificant twist in the potential Anderson Silva vs. Georges St-Pierre bout. It's too early to write about the 12/8 UFC on FOX show (The next major MMA event) because if there's no news next week too then I'll just be back at square one. So I went through my column archive to find a gimmick suitable to build another column around. My thought process was this: November is too early to do a big year-end column, so the first gimmick I can find that I'm not embarrassed about having written I'll go with it. And so we have…
By the Numbers
Last time I did this theme it was about things that happened in my first three years at 411mania. The theme this time around is UFC champions, which isn't what I set out to do, but that's how it ended up.
533 – Number of days it took Tito Ortiz to successfully defend his title four times, the fastest to reach that mark in UFC history. Matt Hughes was just a week shy of matching Ortiz's record, but he easily beat him to five defenses. It took Hughes 750 days to reach five title defenses, while it took Ortiz 952 days. Anderson Silva, at a disadvantage due to a couple non-title fights during the run, took 741 days to reach four defenses and 915 before his fifth. Current UFC light heavyweight champion Jon Jones would have likely had the opportunity to reach five defenses quicker than Hughes, but an injury and gig on The Ultimate Fighter will stretch his time to 771 days before his fifth title defense.
416 – Number of days of the average undisputed UFC title reign not including current champions or fighters that were awarded the undisputed title. The lower weight divisions – featherweight, bantamweight, and flyweight – weren't included because their champions have been constant since coming into the UFC. The division with the highest average is lightweight, where no champion has held the title for less than a year. The division with the highest turnover is middleweight, which had three of four champions fail to hold the title for a year before Anderson Silva came along.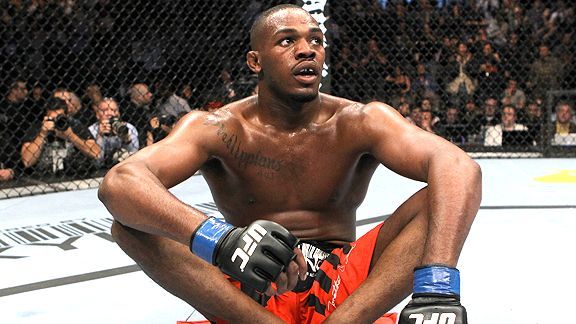 492 – Number of days of the average UFC title reign when you include the current crop of champions. That jump is largely carried by longtime champions Anderson Silva and Georges St-Pierre, who have held the titles for 2,235 and 1,682 days respectively. Those are the top two longest reigns in UFC history. Only one other title UFC reign totaled more than 1,000 days, with that being Tito Ortiz's 1,260 day run as light heavyweight champion from 2000-2003.
12 – Number of consecutive main event appearances for Tito Ortiz in the UFC, most in company history. Incredibly, from UFC 19 in 1999 to UFC 51 in 2005, all of Ortiz's fights were the main event of the evening. Randy Couture comes in at a close second with 11, but he had some fights in outside organizations during that time. Chuck Liddell had a run of 7 consecutive main event fights before being billed second from the top at UFC 79. Anderson Silva is currently on a run of 6 straight main events, but his longest streak was from 2006 through 2009 with 9. Only his co-main event slot at UFC 101 keeps Silva from the top spot. Surprisingly, Georges St-Pierre has never had a streak of more than 4, with UFC 100 coming in the middle of a couple of his runs.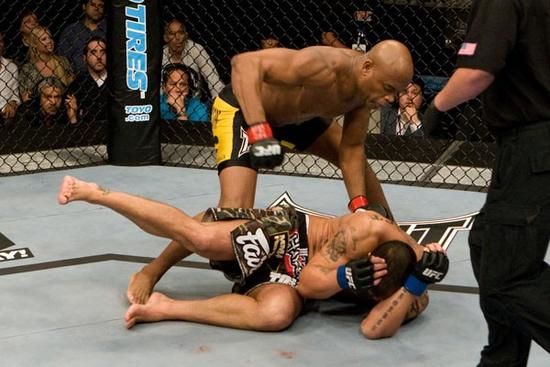 ~240 – Number of fights, at her current average fight length, Ronda Rousey would need to catch up with the total fight time of former UFC champion Frankie Edgar. If I had more time or was better at match I could have come up with an exact number, but somewhere above 240 fights is pretty astounding regardless.
13 – Number of combined losses for the nine current UFC champions over the past ten years. Three of those losses belong to Anderson Silva, two of them were via disqualification, and just three combined losses in the past five years. One of those three losses was a disqualification (Jones against Hamill) and one was a champion losing to another current champion at a higher weight class (Johnson against Cruz).

---
Bellator announces rematches for championship fights. In a long overdue move, Bellator has announced they are open to rematches stemming from championship fights. Previously, Bellator's motto of "where title shots are earned, not given" ruled the land. Fighters were forced to enter the tournament format and win in order to earn a title shot, which is fine, but if they lost their championship match – no matter the circumstances – they would have to go back through the tournament. The second trip through the tournament wasn't enticing to Bellator's star fighter Eddie Alvarez, who fought in two non-tournament matches after losing a thrilling title bout to Michael Chandler. It may come as no coincidence that this announcement comes just as Alvarez is fielding offers from both Bellator and UFC, but the company's impending move to Spike TV surely has something to do with it as well. The prior policy wasn't really fair, as being granted a rematch after a controversial or great fight doesn't mean it was an unearned rematch. For instance, when Jay Hieron lost a controversial split decision against Ben Askren, he was told he'd have to win another tournament before getting another title shot, despite many believing he didn't actually lose the fight. That ultimately caused Hieron to buy his way out of his contract with the company and later move to the UFC. They also need to change the rule where you can beat a champion in a non-title bout, but somehow that doesn't earn the winner a title shot, which happened to Travis Wiuff against light heavyweight champion Christian M'Pumbu. All that does it create a scenario where fighters have to go through a tournament to fight for a title rendered essentially meaningless by the champion's loss.
Strikeforce final show a fitting way to end Zuffa era. Surprise, surprise, another Strikeforce show is falling apart at the seams. Strikeforce: Champions was built as a stacked show with three title matches and four champions, virtually ensuring enough bouts couldn't be scrapped due to injury that would put the show in danger of being Strikeforce's third consecutive canceled event. Unfortunately, Strikeforce is putting up a strong fight against those odds. Two title matches – Gilbert Melendez vs. Pat Healy and Luke Rockhold vs. Lorenz Larkin – were scrapped due to injury (though, strangely, nothing has been announced about Melendez and is instead being ignored). Both Melendez and Rockhold were coming off injuries and in reality were touch-and-go for the show, and in the end their injuries didn't heal sufficiently. The card still has a welterweight title match scheduled with Nate Marquardt defending against Tarec Saffiedine, and Daniel Cormier against Dion Staring. There's no logical reason for Cormier not defending the heavyweight title he won last May, even though Staring is hardly deserving of a title shot. But, I suppose it doesn't really matter as he'll be heading to the UFC regardless of whether it's a title fight or not. Perhaps they just don't want to pay for another belt to be made. There's also a light heavyweight bout with Gegard Mousasi and Mike Kyle, which might as well be for the light heavyweight title, but that doesn't really matter either aside from one entering the UFC as the Strikeforce champion.
Thiago Silva fails drug test. Thiago Silva still hasn't won a fight in more than three years. The 30-year-old had his submission win against Stanislav Nedkov overturned to a no contest after he tested positive for marijuana metabolites. In 2010, he was suspended for a year after submitting a non-human urine sample after a decision win against Brandon Vera, which was also overturned. That time, Silva explained that he needed money and felt the need to take performance-enhancing drugs in order to recover from a back injury so he could fight. That doesn't make what he did right by any means, but it makes sense. This time around, Silva failed his drug test for stupidity. Whether or not marijuana should be a banned substance in MMA is a moot point in this case. The fact is, he knew the date of his fight months out, and thus knew the date he was going to be tested for banned substances. He's been suspended six months and will be entered into a rehabilitation program.

---
Thanks for reading; I hope you enjoyed it. Feel free to leave any feedback in the comment box or at the e-mail address below. Follow @Dan_Plunkett

NULL
comments powered by Disqus