The Greatest MMA News Column 12.11.12: Business Over Sport
December 11, 2012 | Posted by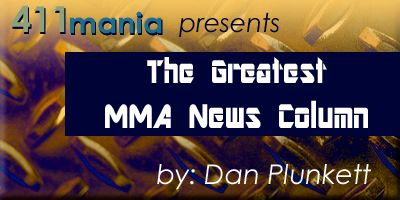 NEWS!
Nick Diaz, not Anderson Silva, next for GSP. Well, it seems the UFC has thrown us for a loop once again. After constant reminders that Silva vs. GSP would be made and even promoting the match-up prior to and during Georges' fight against Carlos Condit, UFC will instead keep both champions in their respective divisions for the time being. As the story goes, St-Pierre requested to fight Diaz next, citing unfinished business. Certainly, the fight will do big business, but the fight leaves a bad taste in my mouth.
It would be one thing is Diaz was coming off a win, but he lost his last fight, albeit with some controversy. Since Diaz's loss and drug failure suspension, Johny Hendricks more than established himself as the top contender at welterweight with wins over Josh Koscheck and Martin Kampmann (preceded by a quick KO of Jon Fitch). Plus, it's strange to go from telling people Condit divisively beat Diaz in February to build to the GSP-Condit fight, to promoting GSP vs. Diaz and saying Diaz was robbed. There's a certain level of credibility that's lost and takes time to rebuild. No, GSP vs. Diaz isn't the end of the world, and the positives (money) will likely outweigh the negatives (credibility). Still, if St-Pierre isn't fighting at welterweight next, Johny Hendricks should be opposite him in the cage. In the end, this may end up as a blessing in disguise for Hendricks as he has a legitimate grievance fans will sympathize with and if he capitalizes he could make himself a bigger star.
The other part of the story is that once again the UFC failed to make the Silva vs. St-Pierre super-fight. The bout had been teased twice the last two years, but it was never as explicitly promoted as it was in the past few months. On Saturday, after Manny Pacquiao's knockout loss, UFC co-owner Lorenzo Fertitta Tweeted criticism of boxing not making the Floyd Mayweather vs. Manny Pacquiao bout that unquestionably would have been the biggest PPV of all time. That's a valid point, but his Tweet also mentioned Silva vs. St-Pierre and Jon Jones vs. Silva, the UFC's prospective two big super-fights. That's funny because unless plans chance, and they could, UFC is doing the same general thing with Jones, Silva, and St-Pierre that was done with Mayweather and Pacquiao. Instead of striking while the iron is hot, they're putting off the fights, making it very possible for one fighter to lose. Plus, Anderson Silva may be 38-years-old by the time of his next fight, and his inevitable decline is coming sooner rather than later. If UFC really wants either super-fight, there's no strong excuse (with the exception of one of the three doesn't want the fight) not to make it the next fight for each guy.
Ronda Rousey vs. Liz Carmouche headlines UFC 157. We knew Rousey was coming over to the UFC and would be the champion, but we didn't know when her first fight would take place or who it would be against. On Thursday, UFC announced the undefeated Rousey would take on Liz Carmouche in the main event of UFC 157. This is really interesting for a couple of reasons. The first is because Carmouche is not only an undeserving contender, she doesn't seem like she'll pose much of a threat to Rousey. Carmouche looked great against Marloes Coenen early last year, but was submitted and followed that up with a loss to Sarah Kaufman. She rebounded with two wins, but against a then 1-0 fighter and another with a .500 record. The women's bantamweight division isn't loaded with title contenders, but it's not that weak. Olympic medalist Sara McMann and Miesha Tate would have been better opponents, but neither was offered the shot. The other reason is Rousey is being positioned as the main event on a PPV with a no-name opponent. Carmouche has an great backstory with being the first openly-gay UFC fighter and her military background, which will attract media attention, but she's not known. Largely due to Rousey, UFC 157 is going to get press coverage close to or greater than big PPV shows, but there's no concrete indication if the fight will draw proportionally as well on PPV. My feeling is she'll draw better than most expect, but exactly what that level is I can't say.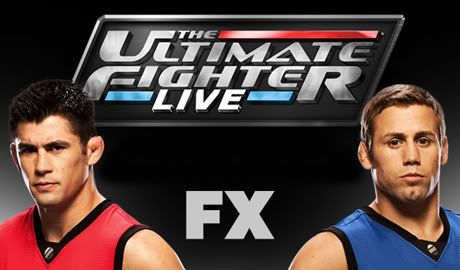 Dominick Cruz out for another year. Bad news for Cruz. UFC bantamweight champion Dominick Cruz's body rejected a cadaver ACL and now he's looking at another year on the shelf. Cruz injured his ACL in preparation for a title defense against Urijah Faber. The champion hasn't fought since October of 2011, and by the time he returns it will likely be more than two years between title defenses. I think it would be best for all involved for Cruz to be stripped of the title and Renan Barao's interim title be bumped up to the undisputed title. That way, Barao (or a fighter that beats him) doesn't have the "interim" stigma and Cruz wouldn't have to return from a devastating injury against the best opponent possible. A tune-up fight would be the best thing for Cruz, and even if he looks bad in the fight, a win should get him a title chance.
Renan Barao vs. Michael McDonald title fight set for UFC on Fuel TV 7. Speaking of Barao, he'll be making a title defense against Michael McDonald on February 16 in London. McDonald will have the opportunity to become the youngest champion in UFC history. The bout is a good headliner for a Fuel show and a nice treat for English fans yearning for a title fight, but it won't do anything to help the already low notoriety of Barao and McDonald.

---
UFC on FOX: Henderson vs. Diaz Thoughts
The fifth incarnation of UFC on FOX was the second great show in a row. The main event was entertaining the whole way through, two younger fighters emerged as top stars, and in the opener Matt Brown put on a very good performance. Seattle sold the show out in advance with 14,412 people and a reported $1.5 million gate (ticket prices are scaled down for FOX shows in order to coax people into the arena when they could watch for free from home). It was UFC's second show in Seattle and the second strong gate they did. Plus, the city is consistently one of the top PPV markets for the company, so I'd expect a return trip with a major show. As expected, preliminary ratings were well above the previous two shows, but it the final number may not reach the heights of the first two shows. The 8-10pm time slot (west coast viewership was measured for that time and not when UFC actually aired, so there will be an adjustment in the final rating on Tuesday) did 3.41 viewers. That does not include the 30+ minute overrun, which would be the highest rated segment of the show with the main event. The rating will likely end up just fine, but a disappointment to a degree as the card and promotion should have made it at least match the second show, which did a 2.7 rating for 4.7 million viewers. It's not a number to get upset over though.

The sixth FOX show, scheduled for January 26, will be interesting. The headliner, Demetrious Johnson vs. John Dodson, is significantly weaker than Ben Henderson vs. Nate Diaz. Rampage Jackson is still a big name, but he won't as mean as much as he would in the main event slot. Anthony Pettis vs. Donald Cerrone promises to be a great fight, but it's not something that will draw additional viewers. An interesting aspect is that it will have the advantage of being promoted during the playoffs, and viewership for the NFC Championship Game on FOX will draw huge numbers (last year's drew 57.63 million people). Really, the best promotional tactic would be "a title fight, RAMPAGE JACKSON!!!, and a fight that could be the best of the year." Johnson and Dodson will get a chance to win over viewers with their fight; I don't think they'll be able to accomplish that to a significance degree in the build.
The main event of the show saw Benson Henderson dominate Nate Diaz for five rounds. There were some fun grappling exchanges, but Henderson got the better of Diaz for virtually the entire fight. Diaz's striking ended up being a non-factor, perhaps partially due to an eye injury sustained from a punch early in the fight. As good as Henderson looked, I don't think he increased his drawing power to a significant degree. Perhaps a Pettis rematch would draw above minimum numbers on pay-per-view, but that's more due to the story of the fight.
Alexander Gustafsson firmly emerged as a top contender at light heavyweight with a win against Shogun Rua in an excellent bout. The fight was closer than the scorecards made it seem and it wouldn't have been the biggest robbery in the world if it went the other way, but Gustafsson deserved the nod and won the fight overall. I still don't buy Gustafsson, 25, as a major threat to Jon Jones, but another win will make him unquestionably worthy of an opportunity to fight for the title.
Rory MacDonald came off as a star when he destroyed Che Mills in April on a big PPV show, but on Saturday night he emerged a real star. MacDonald dominated BJ Penn in a fight that was at times tough to watch. To the crowd and probably most watching at home, Penn was far and away the biggest star on the show. By beating up and later taunting Penn, MacDonald transformed himself from a promising young up-and-comer to a cold-hearted heel in a matter of fifteen minutes. MacDonald's demeanor leading into and after the fight was described as serial-killer like, which differs himself from everybody in the pack. In the post-fight interview, MacDonald took full advantage of the opportunity and called out Carlos Condit, the only fighter to ever beat him. Because he did that he's probably going to get the fight, which should be a lesson to fighters who are far less direct in their in-cage interviews. As for Penn, it was really sad to watch him go down the way he did. Sure, he didn't get finished and still hasn't been knocked down in his career, but I don't want him to keep fighting to the point that happens. He has money and a gym; he doesn't need fighting. The only way I'd be open to any sort of return for him is if he switched camps and dropped to lightweight, and even then I'd only have mild intrigue. He returned for this fight because he wants people to talk about him in the discussion of the best ever, but that's simply not going to be his legacy. Fighters like Anderson Silva and Georges St-Pierre long ago surpassed BJ on that list, though Penn is still one of the greats. Penn carved a legacy for himself as a real fighter; a guy that didn't much care for the restrictions of size and would fight anyone in the world (upon his agreement to return to the UFC in November 2005 he requested then-heavyweight champion Andrei Arlovski to be his first opponent).
Matt Brown, a fighter once on the verge of losing his UFC roster spot after losing three times consecutively, won his fourth fight in a row (all in 2012) with a knockout of Mike Swick in the main card opener. Brown looked good in the bout, attempting submissions before knocking Swick out with a looping punch. It's unfortunate that Swick, once just a win away from a welterweight title shot, hasn't been the same since suffering from an esophageal illness in 2009. He returned in August after nearly two years off from the sport due to the illness and injuries, and won despite the long layoff. The loss puts Swick, 33, at a crossroads in his career, as it moves him even further out of the title picture.

---
Thanks for reading; I hope you enjoyed it. Feel free to leave any feedback in the comment box or at the e-mail address below. Follow @Dan_Plunkett

comments powered by Disqus