The Greatest MMA News Column 8.28.12: The Blame Game
August 28, 2012 | Posted by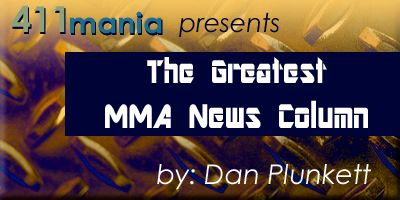 Just minutes after the calendar advanced to Thursday, August 23, word started to emerge that the main event of UFC 151 was in jeopardy. These weren't just unfounded rumors you can find on any message board, they were started and repeated by some of mixed martial arts' most notable and reliable reporters. The vague statements then became clearer, noting it was Dan Henderson that could be pulling out of his scheduled September 1 title match with Jon Jones. Even at that point, when things looked fairly bleak, nobody would have predicted how the next 24 hours would unfold.
Dan Henderson was indeed out with an injury – a partially torn MCL that should be healed in a couple of months. The UFC scrambled to find champion Jon Jones a new opponent in a search somewhat reminiscent of Affliction's 2009 hunt for a late replacement opponent for then-heavyweight kingpin Fedor Emelianenko. Like Affliction's situation three years ago, the UFC's search yielded the least desirable conclusion.
The UFC's first choice was Lyoto Machida, who had been named the next contender for the light heavyweight title with a win in early August. Machida, who famously turned down another main event fight on short notice around the same time last year, declined the opportunity. UFC then called Chael Sonnen, a middleweight coming off of a loss in a title bout just last month. To his credit, Sonnen immediately accepted the shot. When the UFC called Jon Jones to tell them Sonnen had accepted the fight, the response they got was not the one they expected. Heavily weighing the advice of his trainer Greg Jackson, Jones turned down the fight. The UFC brass tried to change Jones' mind but their attempts were unsuccessful. On the afternoon of August 23, UFC president Dana White announced they had come to the unprecedented decision to cancel UFC 151.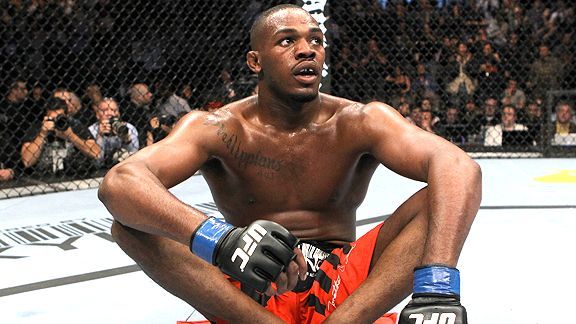 Following the announcement was a mass burial of Jon Jones from not just fans and fighters scheduled to work on the card, but from the UFC higher ups as well. A press release sent out hours later featured the headline "UFC 151 Event Cancelled; Champ Jones Refuses New Opponent." The release heavily featured scathing quotes from White about Jones, noting "[UFC chairman and CEO] Lorenzo Fertitta and I are disgusted with Jon Jones and Greg Jackson." He went on, "UFC 151 will be remembered as the event Jon Jones and Greg Jackson murdered."
The UFC's spin on the situation influenced national media outlets like ESPN, skewing their coverage to vilify Jones. Jones was very likely aware that turning down a new fight with little more than a week before the event would result in the show being cancelled and his decision to not fight was selfish, but that isn't necessarily a bad thing and doesn't make him the one at fault.
In reality, UFC 151 was a one fight show. The undercard featured exactly zero fighters that had headlined a major UFC show and zero current or former champions. As noted in this column numerous times in the past, cards are being stretched thin by the UFC running so many shows. As a result, UFC shows resemble boxing pay-per-views more and more in that people only care to see one fight on the card. In boxing when that one fight falls through, the card is almost always cancelled. It's not an uncommon occurrence. Jones vs. Henderson was the one fight people were willing to pay to see on UFC 151; without that fight on top the card was essentially a UFC on Fuel TV show. With a stronger semi-main event, the card would have gone on. That's why UFC 137 (BJ Penn vs. Nick Diaz) went on after Georges St-Pierre fell to injury. That's why UFC 106 (Tito Ortiz vs. Forrest Griffin) trotted on after Brock Lesnar took time off to deal with his illness.
Even if it was a one fight show and the main event fell out, there seemed to be enough guys willing to fight that a main event could have been scraped together (after all, you only need two fighters). Sonnen certainly seemed like he would have been up to fight anyone. Chris Weidman offered to fight Jon Jones on the show and perhaps would've been willing to fight someone else. UFC middleweight champion Anderson Silva, one of the biggest stars in the company, called hours after the show was cancelled offering to fight at light heavyweight to save the show. White later admitted he hadn't even thought of calling on Anderson, which leads one to believe UFC didn't exhaust all of their options prior to cancelling the show. That doesn't mean they should have called on Silva to save the show initially, because it wouldn't be good long-term to risk Anderson at light heavyweight when he's out of fighting shape, but there had to be some option, like a Sonnen-Weidman match-up, that could have saved the show (though that wouldn't necessarily be best for business either, because it would be their third show in a row with low PPV numbers and bring down momentum).
Jon Jones was not the promoter of the show. The other fighters on the card were not his responsibility. The card itself was not his responsibility. If the other fighters on the card are mad at Jones for dropping out, should Jones be mad at them for not being big enough stars to take over the main event slot in order to save the show so he wouldn't have as much negative publicity? What Jones did will never be mistaken for the actions of a "company guy," but he had every right to make the decision he did.

---
NEWS!
Jones vs. Belfort headlines UFC 152. The fallout from UFC 151's cancellation continued after the blame game settled down. UFC originally announced Jon Jones vs. Lyoto Machida for UFC 152 on September 22, but Machida turned the fight down after unsuccessfully trying to get it moved to the Brazil show in October. Shogun Rua also turned the fight down. The UFC didn't ask Sonnen again because the Jones camp had already turned the fight down for September 1. Then they called Vitor Belfort, and he accepted. Belfort isn't the most deserving guy for the title shot, but I can understand the reasoning. Belfort hasn't fought at light heavyweight in five years, but he is a name with great clips to play in commercials and he's coming off two quick wins. Chris Weidman, the top contender at middleweight, actually called Joe Silva to say he'd take the Jon Jones fight on September 1, and presumably he'd also have accepted the September 22 date, but it doesn't seem as though the UFC put too much consideration into his offer. Weidman's still a younger fighter and it would be a shame for his big opportunity to come on such short notice in a higher weight class. The best course for him is to wait for Anderson Silva or get a big fight at middleweight in the interim, though I'm sure the UFC appreciates his eagerness to fight.
The addition of Jones vs. Belfort instantly takes UFC 152 from a baseline show to an above average show on PPV. I don't think it will draw as well as Jones-Henderson would have, especially with the negative publicity Jones has received of late, but it will still do fairly well. It should also significantly help ticket sales, which were slower for this event than the two UFC shows in the market last year (which wasn't unexpected).
As far as the fight itself, Belfort has nothing more than a puncher's chance. He's a huge underdog, with Jones being as high as a -1500 favorite in some places (bet $1500 to win $100). Jones should be able to take Belfort to the ground and he'd be in very little danger there. Standing, he'd be in more danger because Belfort punches very fast and hits hard, but the chances of an upset would still be slim.
Jake Ellenberger vs. Jay Hieron moved to UFC on FX 5. The former co-main event of UFC 151 has found a new home and it will take place five weeks after originally scheduled. The welterweight clash will serve as the co-main event underneath Bigfoot Silva vs. Travis Browne on October 5 in Minneapolis. Jay Hieron must have broken some mirrors or walked under a ladder because he has awful luck. After the IFL folded, he moved on to Affliction. He was their standout welterweight fighter and was scheduled to fight at Affliction: Trilogy, but that card got cancelled because Affliction realized they had an awful business strategy and quit before they could fall further behind (they should really thank Josh Barnett for saving them money by causing the main event to fall apart). So Hieron moved to Strikeforce where he was supposed to move right into a title fight against Nick Diaz. But Diaz didn't show up for a drug test and was moved off the card. Hieron fought Jesse Taylor as a replacement in a non-title fight that got bumped to the prelims. When Diaz returned, Strikeforce decided not to put Hieron in the title fight and went with Diaz vs. Marius Zaromskis, with Hieron fighting Joe Riggs on the prelims. After beating Riggs, Hieron left Strikeforce for Bellator. Hieron won the welterweight tournament (albeit by winning a controversial decision along the way) and earned a title shot at Ben Askren. He fought Askren last October in a really close fight that could have gone either way. Two judges went with Askren, the other with Hieron. Instead of getting a rematch, Hieron was told he'd have to go through the tournament again to earn a title shot. Unhappy with that, he bought out his contract and eventually moved to the UFC to replace Josh Koscheck against Jake Ellenberger in the co-main event of UFC 151.
Sarah Kaufman vs. Kaitlin Young added to Invicta FC 3. Sarah Kaufman will return quickly after her 54 second armbar loss to Ronda Rousey to take on Kaitlin Young on October 6 in Kansas City. Young is best known for being Gina Carano's opponent for the first EliteXC CBS show, with the fight gaining over a million viewers from the previous match on the show. Invicta has touted the success of its past two shows, but both of those shows took place on weekends with no major MMA competition. This time around, the UFC show the night before will dominate media coverage and could be the only thing needed to satisfy fans' MMA fix for the weekend. It may not have too much impact, but it's certainly something to watch for.

---
Thanks for reading; I hope you enjoyed it. Feel free to leave any feedback in the comment box or at the e-mail address below. Follow @Dan_Plunkett


NULL
comments powered by Disqus