The Juggernaut MMA News Report 02.14.13: Farewell to Cyborg
February 14, 2013 | Posted by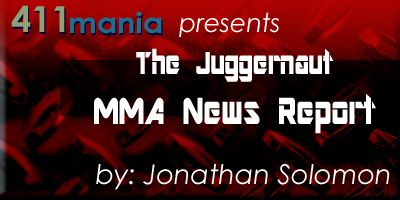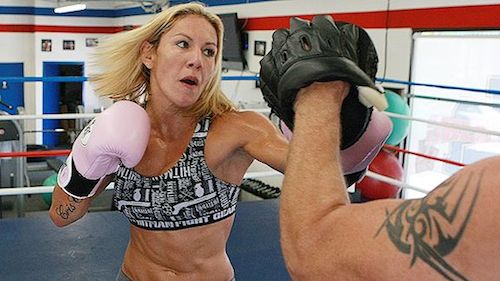 Farewell to Cyborg
On last week's Inside MMA on AXS TV, Tito Ortiz said he has asked for his client, Cris Cyborg, to be released from her UFC contract. The reason revolves around Cyborg's lack of willingness to try, refusal or inability to cut down to bantamweight. She insists on remaining at featherweight believing it to be an unhealthy move to do otherwise. Of course, she wants to fight Ronda Rousey at 145-pounds while the bantamweight champion does not want give a break to a woman who failed a drug test in the past for using anabolic steroids. Plus, the UFC's women's division is only for bantamweight fights, so Tito has asked the company to let her go and fight elsewhere.
Quite frankly, nobody knows the truth about Cyborg's health except for her and her legitimate physicians. There was talk in the past about her possibly working with nutritional guru Mike Dolce but nothing has come to fruition to date. Is it possible that her use of steroids in the past helped her cut weight and make 145-pounds? Of course. Is her psyche or self-confidence troubled if she is truly clean? Possibly. However, it all revolves around her state of mind which still consists of her being the best female fighter in the world and the champion. Today, that's not the case. Ronda Rousey is the darling of women's MMA and the one person the UFC is building its new division around. Cyborg has no bargaining power in this debate, so if she truly is unwilling to try and cut to 135-pounds (which of course, is her right), if she wants to continue pursuing MMA, it will be in some smaller promotion in the United States or elsewhere in the world.
Dana White said the UFC was willing to give Cyborg opportunities to fight elsewhere, likely with all-girls promotion Invicta FC, at whatever weight for now instead of her having to cut down to bantamweight immediately. Dana suggested she get some wins under her belt, prove she's a clean fighter and they can go from there. Apparently, her representatives declined and asked for her release. So, if true, this is yet another example of Cyborg and her people acting as though she is the champion and everyone should be catering to her.
Does it suck for fans? Hell yes, it does. She's a unique fighter who is always entertaining to watch.
However, if I'm thinking like Ronda Rousey must be, why would I make any concessions to a known cheater when I'm the biggest star around? It's as simple as that.
Bellator 89 on Spike Preview
Bantamweight Championship Bout
Eduardo Dantas © vs. Marcos Galvao
Yes, reigning Bellator champion Eduardo Dantas and his upcoming challenger Marcos Galvao are friends and former training partners. Does this matter tonight? Hell no, it does not.
Dantas turned 24-years-old earlier this month and is back for the first time since being knocked out in Brazil last summer by Tyson Nam on a Shooto show. In fact, tonight's main event was scheduled to take place late last year but the champion had yet to full recovery and get doctors approval to return at that time. So, this marks the first time Eduardo is returning from being finished or knocked out.
Galvao is a 30-year-old Brazilian-turned-New Yorker looking to earn his first MMA championship. He had an opportunity in 2008 when fighting Shooto champion Masakatsu Ueda in Japan but that fight ended in a draw (the fight was sandwiched between his two lone WEC fights, both knockout losses to Brian Bowles and Damacio Page ). After WEC, he debuted at featherweight and went on to become the Ring of Combat (a New Jersey promotion) champion in 2010. Following the victory, he signed with Bellator and immediately became a sight to see.
Marcos fought Joe Warren in a catchweight (137) bout and lost by unanimous decision although in the eyes of this writer, Galvao could have been named the winner. Based off that performance, he was entered into the season five bantamweight tournament where he beat Chase Beebe before losing a split decision to Alexis Vila. He returned for season six and earned wins against Ed West and Travis Marx before knocking out Luis Alberto Nogueira in the finals to earn this title shot.
"DuDu" Dantas, despite the recent KO loss, remains one of the best young fighters in the division. He's aggressive (training out of Nova Uniao, who isn't?) and effective standing and on the ground, too. He earned the Bellator championship by choking out champion Zach Makovsky with an arm-triangle choke last spring. In the season five tournament, he won by defeating Wilson Reis, Ed West and Vila in the finals. Back in 2009, he fought Shooto champion Ueda (10 months after Galvao went to a draw with him) and lost a unanimous decision in Tokyo. Prior to his fight with Nam last year, he won seven consecutive fights between Brazil, Japan and the United States.
Both men are ranked black belts in jiu-jitsu but I expect the significant portion of this fight to be a stand-up battle. Dantas will try to overwhelm Galvao with an assortment of punches, kicks and knees but can Galvao answer that speed and power with a well defined game plan? I figure Galvao wants to wear down his friend, weaken him and when the opportunity arises, go for the finish with his ground and pound. All that is almost a perfect storm and while he is capable of winning, I'd be surprised if Eduardo comes up blank in this fight and is finished. If they fight to a decision, I like Dantas' varied offensive attack and it should be enough to get him the win.
As for the future of whomever may be the champion after tonight, there is no title contender after Galvao. There has not been a tournament since his victory, so the champion will be waiting some time before a title fight is available (probably not until 2014).
Middleweight Quarterfinals
Brian Rogers vs. Dan Cramer
Ohio's own Brian Rogers is the only member of this field to have fought before in more than one Bellator tournament. In seasons five and six, he was knocked out in the semi finals by Alexander Shlemenko and Andreas Spang, respectively. Will his third time be a charm?
Rogers returned in October to defeat Dominique Steele, in the first decision win of his career (10-4). Prior to that, all eight of his previous wins ended via first round knockout. In fact, he had one of the highlight reel performances in season six courtesy of his flying knee KO of Vitor Vianna last March.
His opponent is a tournament newcomer from American Top Team, Dan Cramer. You may remember the name from the UFC because that's where he made his professional debut. He appeared one the seventh season of The Ultimate Fighter (the Rampage/Griffin season) where he ironically won a preliminary fight against Jeremiah Riggs to earn a spot in the TUF house (Riggs took a break in his MMA career in 2011 to participate in the WWE's reboot of Tough Enough where he was one of the top performers. WWE later chose not to sign him and he returned to Bellator last year, losing a pair of fights). Cramer earned two fights in the UFC (1-1) before he was cut. He signed with Bellator in 2010 and since then, he's gone 6-1 in the promotion.
Cramer is taking a step up in competition here and I don't see any logical reasoning to pick him to win tonight considering the competition Rogers has fought and the power he brings with him in the cage.
Middleweight Quarterfinals
Brett Cooper vs. Norman Paraisy
Between these two men, there are a lot of similarities. Both Brett Cooper and Norman Paraisy are six-feet-tall and their reaches are practically identical. Norman is only a year older than his opponent but it's Cooper who has the most experience in the cage (24 pro fights compared to 14 for Paraisy).
The Frenchman made his Bellator debut last year in the first round of the tournament and lost a decision to Maiquel Falcao. The loss ended a six-fight streak without a loss, one of which featured Paulo Filho losing a decision. Half of his wins have come by submission (rear naked chokes and arm-triangle chokes) while his last win over England's Jack Mason ended with a flying knee.
Brett Cooper out of California has only ever fought once before in a Bellator tournament, back in season two almost three years ago. He lost a split decision to Steve Carl at Bellator 15, but has been undefeated since then with the lone exception of a decision loss to Alexander Shlemenko (who became middleweight champion last week by knocking out Maiquel Falcao). His wins in the promotion include a TKO over Matt Major, a TKO over Valdir Araujo and decisions against Jared Hess and Darryl Cobb. With all that success, he's earned a tournament spot tonight.
Middleweight Quarterfinals
Andreas Spang vs. Doug Marshall
Sweden's entry into this tournament, Andreas Spang is coming off a loss to Maiquel Falcao in last spring's season six tournament finals by unanimous decision. Before that, he replaced one fighter and made his Bellator debut in the semifinal by knocking out Brett Rogers. The 6'1 striker also has there submission wins in his career, all via the guillotine choke.
Doug Marshall, at 37-years-old, has earned his opportunity to earn a fight for an MMA championship and one of the more intriguing stories tonight will be to see how well he does. His first 11-professional fights were under the WEC banner as a heavyweight and then a light heavyweight (where he became champion in 2006 before losing to Brian Stann two years later). He made 185-pounds his home in 2008 and is 6-3 since. His Bellator debut occurred in November and he did not leave any doubt as to whether he could still fight (he was coming off a flying knee knockout loss to Zelg Galesic in India) because he knocked out Kala Hose in just 22-seconds.
Most people expect Spang (himself, a 34-year-old) to crush Marshall and continue on in the tournament. He will have a five-inch reach advantage and has never been finished due to strikes in a fight. In fact, Spang rocked Falcao in the first round of their fight last year but ended up losing because he could not answer the eventual winner's wrestling.
Whether Marshall can pull off the upset, I don't know, but he should make it a fight and take it to the Swede.
Middleweight Quarterfinals
Sultan Aliev vs. Mikkel Parlo
Here we have the only first round match-up featuring a pair of undefeated fighters. Denmark's Parlo (9-0) is just 22-years-old (also making him the youngest in this field) but returns for the first time since knocking out Jared Combs at Bellator 78 last year.
Russia's Aliev will be making his American debut following a streak of six wins by knockout or TKO. In fact, Parlo is on his own streak of three wins courtesy of knockouts and a TKO. He's only 5'10 for a middleweight but he packs a lot of power into his strikes. On the other hand, Aliev is about six-foot-tall and has experience fighting at light heavyweight.
Parlo is a dark horse being one of the top European middleweight prospects but this appears to be a match-up between a pair of powerful strikers on paper.
The winner of this match-up will meet the Spang/Marshall winner in the semifinal.
---
– Dana White confirmed word yesterday that Luke Rockhold, the final Strikeforce middleweight champion, will fight Vitor Belfort in April or May in Brazil.
– MMA journalist and "Raw Combat" author Jim Genia reported yesterday that in a court hearing between Zuffa attorneys (the parent company of the UFC) and New York State officials, a judge pushed both parties "to settle" and that there is a valid loophole in New York State law which would allow MMA to take place inside the state under "third-party sanctioning." Genia (@jim_genia) spoke to a UFC attorney who said they would rather have the state overturn the law which criminalizes the sport, "but if third-party sanctioning is only option, that's ok."
– More fights have been assigned to the UFC on Fuel 9 card in Sweden this April. Ryan Couture will make his Strikeforce debut against Ross Pearson while Matt Mitrione clashes with Philip De Fries. The main event of the TV card will feature Alexander Gustafsson taking on former Strikeforce light heavyweight champion Gegard Mousasi.
– Undefeated submission expert Robert Drysdale (5-0) will fight D.J. Linderman at Legacy FC 19 on April 12 in Dallas, Texas. Linderman was last seen being knocked unconscious by Anthony Johnson in November at the first World Series of Fighting show.
– Demian Maia reportedly wants to fight UFC newcomer Tarec Saffeidine on the UFC 158 card in March. No word from the UFC or Tarec whether the fight may come to fruition.
– Tuesday morning brought the terrible news that the International Olympic Committee has cut wrestling from the 2020 Olympic Games. There is a small possibility the sport may return but the process is not likely to bear fruit (the IOC will have the opportunity to add one of 8 sports to the games). Wrestling has been a staple of the games since the original event in 1896 Greece. The reasons given by the IOC include low interest internationally, a lack of press coverage, confusion with rules (between Greco Roman and Freestyle) and an interest in attracting younger views (hence BMX's inclusion). There was a belief the IOC would cut one of the disciplines but instead, they cut the entire sport.
There has already been backlash from several countries including the United States, Russia and Japan (who is one of the three finalists in the running to host the 2020 Olympics, the decision will be made in September).
People across MMA have expressed their shock and abhorrence towards the IOC for the move, which is seen as strictly political. As to how this may affect the future of MMA, here's what we do know. If the decision holds up, the last games with wrestling will be 2016. After that, elite collegiate wrestlers or amateurs around the world will not have the highest international level to train for. A number of them may jump into MMA sooner than imagined but with the lack of Olympic experience. Of course, the idea that schools nationwide may cut down even further on high school and college wrestling programs is very real. Not to scream bloody murder but there is a possibility the quality of wrestling decreases in the decade after 2020 (assuming wrestling remains out of future Olympics).
Some of the former Olympians who turned to MMA and found success include Mark Coleman, Dan Henderson, Matt Lindland, Daniel Cormier, Ben Askren, Sara McMann and of course, Randy Couture was a multiple-time U.S. alternate.
– Confirmed for UFC 160 on May 25 in Las Vegas is a double main event featuring heavyweights. Cain Velasquez will defend his heavyweight title against Antonio "Bigfoot" Silva while Junior dos Santos battles Alistair Overeem.
– The card for The Ultimate Fighter17 Finale on April 13 in Las Vegas is all but complete with the only unofficial fight being the TUF tournament finals. The main event will see flyweight champion Demetrious Johnson defend against John Moraga. Other fights include: Miesha Tate vs. Cat Zingano, Travis Browne vs. Gabriel Gonzaga, Bart Palaszewski vs. Cole Miller and Justin Lawrence vs. Daniel Pineda.
– 26-year-old U.S. Olympic gold medalist freestyle wrestler Henry Cejudo will make his professional MMA debut on March 2 against Michael Poe in a bantamweight scrap in Arizona's World Fighting Federation. Cejudo earned his gold at the 2008 Beijing games at 121-pounds and retired from amateur wrestling when he failed to qualify for the 2012 Olympics.

---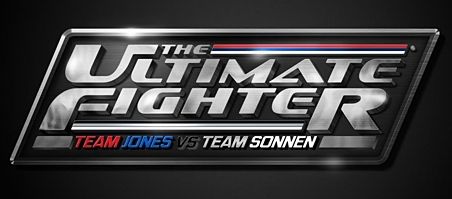 THE ULTIMATE FIGHTER (SEASON 17) QUICK EPISODE REVIEW
Episode 4
Finally, Jon Jones and his team win a tournament fight, stopping Team Chael Sonnen's momentum dead in its tracks, at least for one week.
Brazilia Jiu-Jitsu specialist Kevin Casey (Sonnen) fought wrestling specialist Collin Hart (Jones) and it went about how you would suspect. Hart was stronger than expected and able to control Casey on the ground and on the fence. However, there was one exchange towards the end of the first round where Casey was landing a couple good punches against the cage. Instead of continuing with more combinations, he stopped throwing and settled into a clinch as the round ended. It was his best offense in the fight and he put a lid on it too soon.
Hart did not necessarily look like a world beater but he punched his ticket into the quarterfinals. Questions for Hart revolve around his ability to stand with a skilled striker while he did answer some concerns about controlling a fighter on the ground who has a dangerous submission game.
Next week, we'll see Bubba McDaniel (a Greg Jackson fighter and one of Jones' training partners) fight Kelvin Gastelum.
Gastelum is 20-or-21-years-old and works as a full-time bail bondsman when he's not training back home in Arizona. He was a high school wrestling champion and turned to MMA in 2010 after he decided to give up on collegiate wrestling to help his family out financially. He's 4-0, but we don't know too much about his game beyond being stocky and having some power in his hands.
Bubba is 20-6 overall and has fought almost a who's who of names you should recognize (losses to Gerald Harris, Alexander Shlemenko) including his wins against Eric Schambari, Kyacey Uscola and Kala Hose. He's on a six-fight winning streak heading onto TUF.
Clearly, the favorite is McDaniel to defeat his younger foe and start a winning streak for Team Jon Jones, but you can't automatically count out power.
TWITTER
http://www.twitter.com/411mania
http://www.twitter.com/411wrestling
http://www.twitter.com/411moviestv
http://www.twitter.com/411music
http://www.twitter.com/411games
http://www.twitter.com/411mma

comments powered by Disqus