The Juggernaut MMA News Report 02.28.13: UFC Superfight Madness
February 28, 2013 | Posted by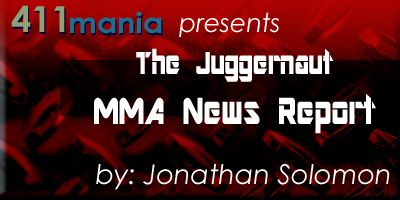 UFC SUPERFIGHT-O-RAMA
What the hell is going on?
Before the end of the week arrives, I fully expect to hear Cain Velasquez or his managers start talking about wanting to drop down and fight Anderson Silva. Why not? Everyone else seems to be thinking more about forgetting weight classes and shooting for the moon, wanting to fight champions.
– Heavyweight Daniel Cormier wants to challenge light heavyweight champion Jon Jones, namely because his buddy Cain Velasquez is the heavyweight champ.
– Former middleweight Chael Sonnen earned himself a title fight with Jon Jones at 205-pounds based strictly on issues that have ABSOLUTELY NOTHING to do with fighting.
– Middleweight champion Anderson Silva's representatives are already toying with Brazilian media about the prospect of a super fight with Jon Jones later this fall.
– Anderson Silva would LOVE the opportunity to fight welterweight champion Georges St. Pierre, although GSP would have to put on weight to make the dream fight a reality.
– Lightweight champion Benson Henderson told MMAFighting.com this week that after his next defense on April 20, he would be HONORED to fight St. Pierre. Big fights = big money.
– Lightweight contender Anthony Pettis was sick of waiting for his title fight in his natural weight class so talked his way into a featherweight title fight with Jose Aldo in what would be his first 145-pound match-up.
– After initially declining to put his featherweight title on the line against Pettis (because he was undeserving), Jose Aldo agrees to do so under the guise that if he wins, he can move up to fight either Henderson or Gilbert Melendez for the lightweight championship.
– And, of course, former Strikeforce 145-pound champion Cris Cyborg has been calling out current 135-pound champ Ronda Rousey for the better part of a year. Rousey says hell no to returning to 145 or a catchweight and because she's a superstar, the UFC agreed. Cyborg and manager Tito Ortiz decided to ask out of her UFC contract and are now planning to smash through the Invicta ranks before making it to the UFC and getting a fight with Ronda.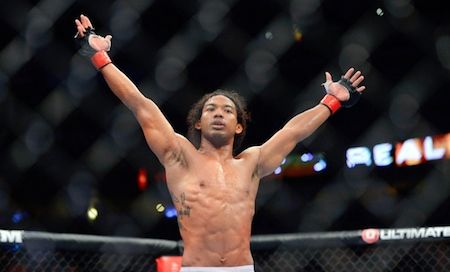 Hey Georges! I want to fight you THISSSSSSS much!
Get all that? It's a doozy.
Can you blame any of these fighters for getting wrapped up in the talk of 'BIG FIGHTS' or 'SUPER FIGHTS' where pay-per-view buy rates are certain to increase meaning bigger paydays? Plus, let's not forget that these are professional athletes who consider themselves the elite athletes in the entire world. The idea of testing themselves against equally elite level fighters is almost like a drug that's tough to kick.
Of course, the UFC loves the idea of certain massive fights, but all of this nonsense only goes so far. Company president Dana White was quick to shoot down Benson's talk, saying he has plenty of contenders at 155-pounds so it makes no sense for him to give the thought of fighting GSP any brain power.
Plus, Dana just finished putting out a fire in the featherweight division when out of nowhere, Jose Aldo's people told him the champion was refusing to put the title on the line against Pettis.
Remember? It was Dana who told USA Today earlier this month the fight was booked for August 3, to only find out weeks later that it was not actually signed. It would be nice if UFC brass hold off on announcements before they're actually official. It makes them look bush league when they have to circle back and correct THEIR ORIGINAL STATEMENTS days or weeks later. It happened when the UFC's own website broke the news of them having signed top bantamweight Bibiano Fernandes. Of course, Fernandes shot down the report days later and actually turned down their offer before signing with ONE FC. Then there was Dana saying Anderson Silva signed a new 10-fight deal which turned out to be a premature statement, which the legend still has not signed. Please, keep a lid on it until contracts are signed, it goes a long way to avoiding that whole 'boy who cried wolf' phenomenon.
Back to super fights, now we're told of this convoluted stipulation to the (now, apparently agreed to) fight between Aldo and Pettis. If Jose should defend his title again in successful fashion, he'll be granted an immediate title fight at lightweight. Is he expected to forfeit the 145 gold before or after? Stay tuned. The kicker though is with Pettis because if he should upset the dominant champ and become the new featherweight king, he will not be allowed to return to lightweight. If he loses, he'll return to 155, but essentially as damaged goods since it's unlikely he'll walk right into a fight with Henderson or Melendez coming off a defeat.
Then, there's the Jones/Silva possibility. In the Brazilian media, Anderson's underlings have floated the idea of a fight at 190-pounds, which would allow both men to maintain their respective championships regardless of the outcome. I don't know how that floats in the UFC office considering we all know how much they love the added value of titles in the pictures of big fights. The last time a big fight headlined a UFC PPV and they decided on a catchweight to avoid including a title, was UFC 60 in 2006 when then-welterweight champion Matt Hughes fought Royce Gracie. Thanks to the incredible marketing of that fight (and THAT FIGHT ALONE), it did the biggest buyrate in UFC history (over 600,000) until it was broken two months later by the horrible fight between Tito Ortiz and Ken Shamrock (and broke again five months later by the Chuck-Tito rematch for their first million-plus buyrate). With that said, it's possible and both Silva and Jones would have to protect themselves against a potential loss so they have something to go back to.
For us as fans, all of these fighters wanting to test themselves against the pound-for-pound best is outstanding. Sure, it may result in certain titles being put on proverbial ice for a few months, but if it means us getting Jones/Silva or GSP/Henderson or DARE I SAY, someday, Cain Velasquez vs. Jon Jones, who the hell are we to say two negative words?
It may be confusing to follow all the crazy talk now, but call me selfish and short sighted, I WANT MORE SUPERFIGHTS!
---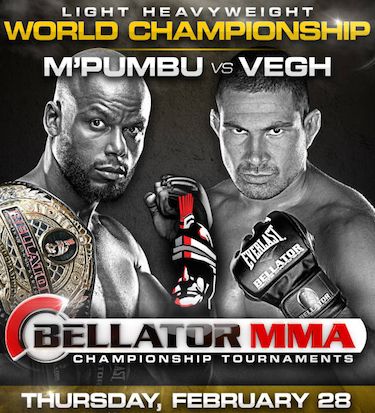 Bellator 91 on Spike Preview
Light Heavyweight Championship Bout
Christian M'Pumbu © vs. Attila Vegh
The weakest Bellator champion, M'Pumbu, has not been in a title fight since he won the vacant belt nearly two years ago. The Frenchman lost a decision to Travis Wiuff in a non-title fight in October 2011 and hasn't competed since. He's an undersized light heavyweight who would best be served cutting down to 185-pounds but chooses not to. At 19-4-1, Christian has fought all over the world and has never been knocked out. When he ran through the season four tournament, he knocked out each of his three opponents (Chris Davis, Tim Carpenter and Rich Hale). Can he do the same to Attila Vegh?
Out of Slovakia, Vegh is one of the top European prospects to come over to the United States in recent memory. He was 24-4-2 when he debuted in North America last spring and he stormed through his four Bellator fights. In the tournament last summer, he defeated Zelg Galesic, Emanuel Newton and Travis Wiuff to earn this title shot. He has been finished with strikes, albeit once, in 2010 by Simon Carlsen in the Czech Republic.
While M'Pumbu has a reach advantage and they're about the same height, the superior power must belong to Vegh who is more of a natural 205-pounder. Throw in the fact that the champion has been off for well over a year and tonight has all the makings for a title switch.
Season 8 Lightweight Tournament Semifinal Bout
Will Brooks vs. Saad Awad
The tourney favorite is Will Brooks, so get on the hype train like the rest of us. He's 9-0 now after controlling Ricardo Tirloni for three rounds last month in the quarterfinals. This was exactly a month after dominating Satoru Kitaoka in Japan. Now, he meets American Saad Awad (13-4).
Awad, a one-time welterweight, knocked out Guillaume DeLorenzi in just 31-seconds last month after filling in on short notice for the injured Patricky Pitbull Freire, good for his fifth consecutive win by stoppage. A win here for him would mark the most successful stretch off is career and an upset over one of the fastest rising prospects so far this year.
Saad does have six submission wins (to his five KO/TKO wins) but he's best served to try and keep the fight standing and showcase his powerful strikes. Meanwhile, Brooks has displayed his wrestling prowess so far in Bellator and do not be surprised if he employs a similar strategy tonight. If he can keep Awad on his back and eating punches, he won't have to worry much about defending his neck from a rear naked choke.
Odds are the winner of this fight will advance and earn the $100,000 purse and guaranteed title fight, but which man is going to be?
Season 8 Lightweight Tournament Semifinal Bout
David Rickels vs. Jason Fischer
Fischer is replacing Alexander Sarnavskiy who turned up with an injured hand after winning in the quarterfinals.
David Rickels is 12-1 and made his lightweight debut in this tournament, beating Lloyd Woodard by unanimous decision in a physically grueling battle. He fought Fischer in November in a catchweight bout and won a decision there, too. That's how Jason (6-1) lost out on this tournament, originally, but he finds himself with a perfect opportunity to avenge his only loss and move to the finals.
Fischer has been between featherweight and lightweight in his career, but he bounced back from his first loss to choke out Sevak Magakian in January. The win marks four with the aid of a submission (the other two came by KO and TKO).
In their original bout, Fischer did well early before tiring out and taking damage in rounds two and three for the loss. Aside from having improved stamina, what will work for him here is if he's able to mix his boxing with takedowns. Plus, should he end up on his back, he has a very active guard which can put Rickels on the defensive for a stretch.
Rickels will likely be defending takedowns in the first round while trying to keep Fischer at bay with strikes or in the clinch. If they go to the ground, he has good scrambling ability so he doesn't usually stay on his back for too long. He'll need to stay active, avoid spending much time on his back and look to tire Fischer out with combinations and a face pace (which we saw from him last month in the first round).
Either man is capable of winning in this match-up but based on his gas tank alone, you have to give the edge to David Rickels.
Non-Tournament Bantamweight Bout
Ed West vs. Josh Montoya
There should be a bantamweight tournament later this year so this looks to be an unofficial qualifying fight between these two.
Ed West (17-7) has competed in three different Bellator seasons and has managed to be eliminated in every single round by the eventual winner (season 3, he lost in the finals to Zach Makovsky; season 5, he lost to Eduardo Dantas in the semifinal; season 6, he lost to Marcos Galvao in the quarterfinal). His record inside the Bellator cage stands at 3-3 (record at bantamweight overall is 6-3).
Josh Montoya (10-7) is only 23-years-old, fighting since he was 18, and the New Mexico-native has won his past two fights. However, not knowing much more about him, it's difficult to see how he can overcome an extremely tough 135-pounder like West.
PRELIMINARY – Women's Bantamweight Bout
Holly Holm vs. Katie Merrill
This may not make it on TV, but you can check out this fight on the prelims airing Spike.com which start at 8 p.m. eastern. I would assume this is the main event of that portion so it should happen sometime after 9 p.m.
Holm is one of the best female professional boxers (32-2-3) in the world and holds various boxing championships and thanks to disagreements with potential opponents and promoters on that end, she signed to make her Bellator debut tonight about a month ago. She's 2-0 in MMA earning TKO wins against Chrsitina Domke and Jan Finney in 2011, displaying some nasty leg kicks in addition to her hands.
The 31-year-old has trained with the Greg Jackson-Mike Winkeljohn camp in her native New Mexico and even though Bellator's womens division has quietly been ratcheted down, she's the type of talent and personality that would be easy to build around.
Katie Merrill is out of Massachusetts and won her only pro fight in 2011 by submitting Kaline Medeiros via armbar.
---
– Whatever your opinions are about marijuana, it's undeniable that fighters should be smarter when toking up during the year. Noted heavy weed user Matt Riddle failed a drug test once before, in Calgary, when he failed to tell their commission he had a valid medical marijuana license in the state of Nevada (not that it would have mattered). The drug test cost him a win over Chris Clements (turned into a no contest) and a second failed drug test has cost him his job.
The UFC announced he was released Tuesday after failing his drug exam in London. The former TUF fighter has only ever competed professionally in the UFC (7-3, 2 NC) and he has not lost since 2011. However, his inability to get his smoking habit under control (or at worst, be smarter about when he's smoking) before fighting is a bump in the road for the 27-year-old.
– All drug tests from UFC 156 came back clean. In addition, Alistair Overeem submitted a bolod test which came back with normal levels for testosterone.
– Demetrious Johnson suffered an injury and was forced to pull out of the TUF 17 Finale in April where he was to defend the flyweight title against John Moraga. Yesterday, the UFC also confirmed a new main event for the show featuring bantamweights Urijah Faber and Scott Jorgensen.
– In another disappointing injury twist, the Bellator featherweight title match planned for April 4 has been postponed because challenger Daniel Straus broke his hand in training.
Taking Straus' place in the title fight with Pat Curran is season seven tournament winner Shahbulat Shamhalaev, who defeated Rad Martinez just last week.
– The first former UFC fighter (among the mass cuts last week) to sign is Jacob Volkmann who agreed to a deal with the World Series of Fighting.
– Dana White said the next fight for Rashad Evans is likely going to be Dan Henderson and not Shogun Rua, who Evans apparently requested.
– MMAJunkie.com reports a welterweight bout between Tyron Woodley and Jake Shields is expected for a June event, likely UFC 161, in Canada. Woodley is fresh off his monster knockout against Jay Hieron four weeks ago while Shields is back from a six-month suspension after failing a drug test last year.
---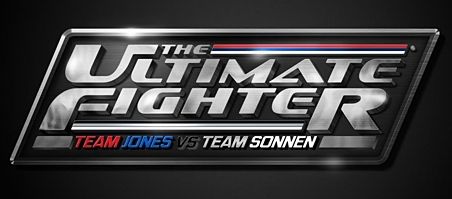 THE ULTIMATE FIGHTER (SEASON 17) QUICK EPISODE REVIEW
Episode 6
This week, the preliminary round continued with Josh Samman (of Team Jones) knocking out Tor Troeng (of Team Sonnen) in the first round courtesy of a well placed right hand.
Samman displayed the explosive offensive game we've heard about including a barrage of knees from the clinch and the powerful one-punch knockout power which ended the fight. Troeng, known as one of the better European fighters, looked to be overmatched against the athletically superior Samman.
However, it's not all smooth sailing for the Team Jones fighter because in next week's preview, he experiences pain and swelling in one of his legs and goes to the hospital to get checked out. If he's healthy enough to continue, he has to be looked at as the top fighter on his team at this point.
Next week's penultimate first round fight will feature number one overall pick Clint Hester (Jones) against Jimmy Quinlan (Sonnen).
Hester, from Georgia, is 7-3 as an MMA fighter and 3-2-1 as a pro boxer. In his first fight to get in the house, aside from his powerful striking arsenal, he showed off explosive takedowns. However, that may not be the best path to winning in this fight because Quinlan has an extensive grappling background.
Out of New Hampshire, Quinlan, reportedly a BJJ brown belt, is 3-0 in MMA and has achieved success on the international grappling circuit (multiple Pan-Am Brazilian Jiu-Jitsu championships in addition to other accomplishments). In high school and college, he was a wrestler and at one point was considered among the best in the country (while at Division-III Bridgewater State University).
TWITTER
http://www.twitter.com/411mania
http://www.twitter.com/411wrestling
http://www.twitter.com/411moviestv
http://www.twitter.com/411music
http://www.twitter.com/411games
http://www.twitter.com/411mma

comments powered by Disqus