The Juggernaut MMA News Report 09.13.12: Top 10 Ultimate Fighter Characters
September 13, 2012 | Posted by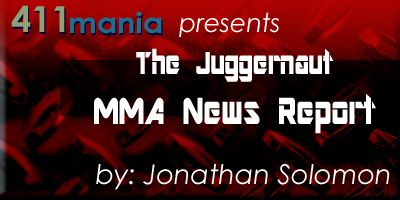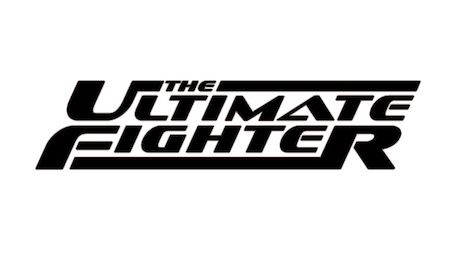 The Top 10 Characters in Ultimate Fighter History
The Ultimate Fighter debuted over 7 years ago on Spike TV and revolutionized the UFC, giving them the platform to grow exponentially over the ensuing years. The big reason why television is so important to MMA is it presents the opportunity for characters (in our case, fighters) to break through and become so popular that people will go out of their way to see them compete. After the first two seasons, the big emphasis was placed on coaches with the exception of the Kimbo Slice season, but there are 10 fighters in the history of TUF who are easily more memorable than others.
This list is not one of the best fighters, most successful, or most popular. While season 1 is the most popular and features the most fighters who went on to have careers in the UFC, I tried to limit how many men from that season (realistically, you could include half of them).
10. JUNIE BROWNING
The Lexington, Kentucky native is the prototype for participants in the series who don't appear to be serious prospects but maintain their spot because of their propensity to make for "good" television. Browning talked too much trash, would routinely get wasted on alcohol and threaten to punch his compatriots (even the 205-pounders who were roughly 50 pounds heavier than him) like Ryan Bader and Krzystoff Soszynski. He eventually did punch Shane Primm in the house but was laughably allowed to remain in the house by Spike and Dana White after they played psychologist (and took a house vote).
Browning's biggest in-house rivalry was with eventual winner Efrain Escudero, who he believed was nothing more than a lay-and-pray wrestler. After a fight in which Escudero choked out Browning's closest friend in the house, Browning literally leapt into the cage, pissing off everyone from Frank Mir, Antonio Rodrigo Nogueira and Dana White (luckily for them, there was no Nevada Commission official present that day). His road to a long-term UFC contract came to an end in the semi-finals when he was poetically, choked out by Escudero.
Browning's post-TUF career has been much of the same. He won his UFC debut when he submitted Dave Kaplan, but was choked out by Cole Miller months later. He was cut by the UFC and is 1-4 since then. After the show, the biggest news revolving around Junie was his episode in Thailand last year in which he claims he was nearly killed in a bar fight with a large group of locals. Evidently, he's okay now and back in America. Check the end of the column this week for the video of the week which showcases much of his craziness from the Nogueira/Mir TUF season.
09. KIMBO SLICE
With the exception of the early seasons, the only one to carry any interest for the masses was season 10. Why? Sure, the blood feud between coaches Rampage Jackson and Rashad Evans was awesome, but it was all about Kimbo Slice. He main-evented EliteXC shows on Showtime and CBS in 2008, infamous ending with his October knockout loss against Seth Petruzelli. The promotion went out of business shortly afterwards and the following summer, UFC president Dana White had a trick up his sleeve. The season was going to be taped in the summer of 2009 and the biggest name among the fighters was Roy Nelson (a ringer if there ever was). At the last moment, White introduced Kimbo Slice as the final member of the cast and once word leaked out, interest in the season skyrocketed.
While there was word of Slice's loss to Roy Nelson long before the actual episode ever aired on Spike TV (setting a ratings record for TUF), it was still arguably the most anticipated fight in the series' history. To everyone's surprise, the fight was announced in just the second episode and happened in week three. The fight went much like you would expect with Kimbo missing haymakers, being taken down by the Brazilian Jiu-Jitsu black belt and out of his element, he lost.
Even though he was out of the competition, he was still one of the more heavily covered fighters on the show (duh). He'd talk about his family at home, briefly about his eclectic past and even the injuries which plagued his body. As a matter of fact, he ended up turning down an opportunity to fight again at the end of the series because his knees were in that much pain (and perhaps he didn't feel like losing again on television).
Kimbo's fight on the finale was the strange brawl with Houston Alexander where both guys lost their steam and were throwing wild shots. There was even a point in the fight where Kimbo scored a takedown, leading to what turned out to be his final win in the sport. His last fight was at UFC 113 in 2010 when he was knocked out by Matt Mitrione.
Since then, he's been all over the place from professional boxing (5-0) to Hollywood and was "this close" to having a professional wrestling match in Japan.
08. MATTHEW "WALK AWAY" RIDDLE
Two videos deftly show why Matt Riddle's presence on season 7 was hilarious, although these two examples did not actually air on television.
First, season seven douche Jeremy May talked in anti-Semitic terms to Jesse Taylor and in the ensuing turn of events, Riddle tries to play peacemaker with some sage advice.
Next, is one of the many practical jokes he played during the season. The big thing to note here? Quinton Rampage F'N Jackson is the victim. If you ever wanted to see a group of grown men (who happened to be professional fighters) scared, you'll enjoy this clip.
07. MATT BROWN
I'll admit, I had no idea who in the hell Matt Brown was back in 2008 on TUF 7, he was just one of many dudes vying for the UFC contract. All it took was season seven douche Jeremy May to pour lime juice or lemon juice in Brown's tobacco and furious vengeance was required. It didn't hurt that Brown's housemates talked about him like he was a one-man demolition crew.
Now we know that Brown survived a life of drugs before he gave that lifestyle up for mixed martial arts and fortunately, has developed a hell of a career for himself. He's now 8-5 in the UFC (15-11 overall) and currently on a three-fight winning streak. But, no matter how many knockouts or submissions he attains inside the octagon these days, his best highlight may be the head kick knockout of Jeremy May back in 2008.
06. MICHAEL BISPING
Let's face it, Michael Bisping acted like he was top dog in the third season and he wasn't too far off. Sure, he may not have liked when Matt Hamill felt the same way about himself, but it was Bisping who emerged as the light heavyweight winner.
However, aside from the beef between coaches Tito Ortiz and Ken Shamrock, this was the first season to feature Brits and the first (and only) season to feature a fighter with a handicap. Matt Hamill's inability to hear created some light moments on the show (in addition to the obvious inspiration), like the scene below. First, Bisping and his fellow countryman, Ross Pointon argue over backed up toilets and then Hamill comes into the room and hilarity ensues.
05. BOBBY SOUTHWORTH
Off of the top of my head, I believe Southworth was the eldest of all the fighters on season one, which made it all the more surprising when he was involved in such childish behavior (more on that below). Even beyond the beef with Chris Leben, Southworth is most famous for his problems with weight.
His first fight in the house, he came in 20-pounds overweight and needed 26 hours to make the 206-pound maximum weight. Following his loss to Stephan Bonnar, Dana White tried to get through to him but it resorted into a shouting match and remains one of the few (if only) times a TUF fighter shouted at the boss.
Sourthworth lost to Sam Hoger at the TUF Finale and was never invited back to the UFC. He fought in Strikeforce between 2006 and 2008, even becoming their light heavyweight champion for a time before losing to Babalu Sobral.
04. FRANK LESTER
TUF season 9 featured the first time teams were divided along country lines, United States and the United Kingdom. Enter Frank Lester, out of California.
The U.S. veteran was so excited to fight that DaMarques Johnson offered him $100 for every tooth he could knock out from his opponents mouth during the tournament.
Unfortunately, in Lester's second fight, he was submitted via armbar by eventual winner, James Wilks. In the middle of the fight, he realized his top four front teeth were knocked out and stuck in the mouth guard. Later on, he admitted the teeth were knocked out when he was younger and replaced with false tooth, but he ended up losing one more tooth in the fight.
Lester lived to fight another day as an injury replacement and won to earn a rematch with Wilks in the semifinals. He lost the fight because of knees in the third round.
03. GABE RUEDIGER
The biggest pet peeve in MMA for most is when a fighter fails to make weight. We've seen Travis Lutter lose an opportunity to challenge Anderson Silva for his middleweight championship, Anthony Johnson be cut because he could rarely make weight and plainly, fighters like Paul Daley who are in the same boat. In the history of TUF, weight cutting has been a prominent aspect at times, being the first opportunity for the public to see what fighters go through.
We saw it first with Bobby Southworth and later on, Jason Guida could not even make weight to get into the house. Then there's Gabe Ruediger from season five. When he went into the house, he was about 170 pounds for the lightweight limit. He obviously did not care enough to watch his diet in the weeks before and week after week, worried about making weight.
While there were seems of him enjoying deserts in the house, he later underwent a colonic procedure to help — it did not. When it was his time to fight, he hit the sauna but passed out at the 159-pound mark. His days in the house were done as after returning from a brief hospital stay, he was kicked out.
In his first fight in the UFC after the show, in 2010, he was quickly submitted by Joe Lauzon who had nothing nice to say about the guy from their mutual time in the TUF house.
02. ANDY WANG
As you can see from the clip, Andy Wang was not one to follow directions very well. Wang is best remembered for bawling his eyes out following his tournament loss and B.J. Penn's hilarious response.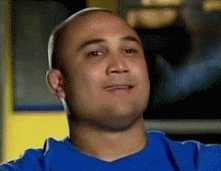 01. CHRIS LEBEN
Of course, there can be no other choice in a variety of categories if you're talking TUF history. Leben was the original villain and the original hero back in the original season of TUF in 2005. His character came across like a grade-A moron after he urinated in the bed of another fighter. What we discovered was he abused alcohol and then would act out against anyone he felt was weak or not on his side. He started an argument with Mike Swick on the show, about a year after Leben knocked him out on a WEC show. Swick, of course, maintained he would not lose a rematch if they were able to fight again.
All of the negatives came to a head one night when Bobby Southworth called him a "fatherless bastard." Not too long after, Southworth and his cohort, Josh Kosheck ended up spraying water from a hose on Leben as he was sleeping on the lawn. In his tired and pissed off state, Leben punched out a window and then in the house, punched out Forrest Griffin's bedroom door (Griffin awoken by the madness didn't know what the hell was going on).
Leben, the ultimate good guy, got his fight with Koscheck the following week but lost based on the wrestler's ground ability.
While on the show, the one semblance of logic and common sense was Nate Quarry who proved to be Leben's closest friend in the house. If not for his presence, who knows what kind of trouble Leben would have gotten into. As it stands now, Leben has still struggled to overcome problems in his personal life which have speed into his career and cost him plenty of time, money and his reputation. In 2008, he was suspended for testing positive for an anabolic steroid and last year, he was suspended for testing positive for an unprescribed painkiller. As a fighter, Leben's best success came over the past two years when he defeated Yoshihiro Akiyama and Wanderlei Silva. Unfortunately, he could never pass through that glass ceiling, falling short against Brian Stann and Mark Munoz.
---
---
– Tuesday proved to be a hellacious day for the UFC because the top two fights for October's UFC 153 were scrapped due to injuries. The main event featherweight title fight between Jose Aldo and Frankie Edgar was (once again) scrapped because of a foot injury suffered by Jose Aldo. Of course earlier in the summer, Edgar was substituted in the picture for Erik Koch who suffered an injury of his own. Meanwhile, Rampage Jackson hurt his elbow and is off the card so Glover Teixeira, at the moment, is without an opponent.
As of right now, Jon Fitch vs. Erick Silva is the main event although you can bet that will not be the case before too long.
– With talk of potential replacements illuminating the scene following the announcements, Urijah Faber has suggested either Chad Mendes or himself get the featherweight fight with Edgar.
– Georges St. Pierre and Carlos Condit have each said they would agree to an additional level of drug testing for their November fight. They have not come to official terms yet, GSP named the Voluntary Anti-Doping Agency while Condit's representatives mentioned the U.S. Anti-Doping Agency as potential organizations to handle the testing.
– The UFC announced The Ultimate Fighter: India will premiere on the Sony Six network in the country next year. This will mark the third foreign edition of the series to kick off following the success of TUF: Brazil and the upcoming TUF: Australia vs. UK.
– Despite previous reports, TNA wrestling star and 1996 Olympic gold medalist Kurt Angle will not be a commentator for the World Series of Fighting on November 3. The promotion premieres on NBC Sports that night with such names as Bobby Lashley, Rolles Gracie and Miguel Torres in action. The announcing team will now consist of Michael Schiavello on play-by-play and Bas Rutten as color commentator.
– Twincities.com broke the news Wednesday afternoon that reigning Bellator heavyweight champion Cole Konrad has retired from MMA to pursue a career in the financial industry. Konrad is 9-0 as a professional fighter and last fought in May, defeating Eric Prindle in his first title defense. Bellator has yet to officially comment on the news although it's assumed the next heavyweight tournament for season seven will crown the new champion.
– Chris Leben's return fight is now set as he'll fight Karlos Vermola in Las Vegas at UFC 155 in December.
– Breaking news Wednesday night, the new top fights for UFC 153 in Brazil are set. Anderson Silva will fight Stephan Bonnar at light heavyweight and Glover Teixiera will go toe-to-toe with Fabio Maldonado.
Well, Silva was not lying when he offered to fight at UFC 151 after the Jon Jones debacle happened. What's interesting here is Silva rather come back to fight at a different weight class against a guy in Bonnar who (let's face it) does not pose much of a threat. Anderson has little interest in actually defending his middleweight crown anytime soon against Chris Weidman, so he decides instead to get another payday in Brazil before the end of the year. Now, wouldn't it be hilarious if Bonnar ends up ruining the dream fight between Silva and Georges St. Pierre?
JUGGERNAUT VIDEO OF THE WEEK
The new Ultimate Fighter season kicks off tomorrow on FX and in "celebration," here's a trip down memory lane to some of the antics of Junie Browning. On the season featuring Frank Mir and Antonio Rodrigo Nogueira, Browning emerged as the biggest lunatic in series history (which stands to this day). He never lived up to any of the promise he actually had and is apparently back in California and training. All the power to the man, but enjoy the crazy below (warning if you are in school/at work, there may be adult language).
TWITTER
http://www.twitter.com/411mania
http://www.twitter.com/411wrestling
http://www.twitter.com/411moviestv
http://www.twitter.com/411music
http://www.twitter.com/411games
http://www.twitter.com/411mma

NULL
comments powered by Disqus