The Juggernaut MMA News Report 10.25.12: The Most Valuable UFC Championship
October 25, 2012 | Posted by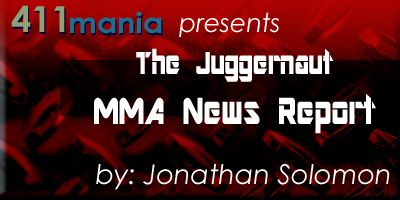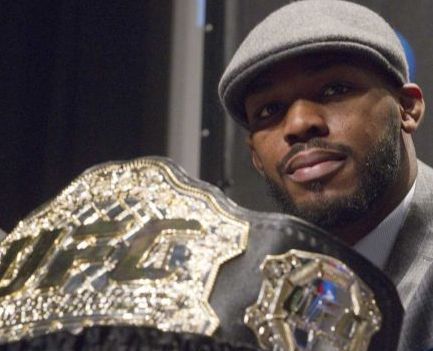 Which UFC Championship Holds the Most Value?
In the wake of the upheaval in the UFC's light heavyweight division over the past two months (where we have seen a pair of middleweights granted title shots without winning a fight in the division in years), many people are talking about values of gold. No, not investments in the precious metal, but whether Chael Sonnen being granted a fight against Jon Jones next April devalues the light heavyweight belt.
After all, if there was one division in the promotion that has a storied history, you'd point to the light heavyweight weight class. I'm going to take a look at the five historical weight classes and determine which championship should be considered the ultimate prize in the sport. There's no consideration for featherweight, bantamweight or flyweight gold because two of three are originally WEC titles and the latter is only days old.
UFC LIGHTWEIGHT CHAMPIONSHIP
Original Date Awarded: February 23, 2001 (UFC 30)
Title Reigns: 5
Interim Title Reigns: 0
Most Title Defenses By One Champion? 3 (B.J. Penn & Frankie Edgar)
How Many Days With No Champion? 4 Years, 6 Months, 22 Days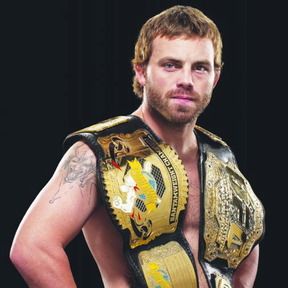 The 155-pound division has been to hell and back in it's time thanks to contractual disputes, drug tests and apathy. Luckily, the division went through a rebirth thanks to B.J. Penn in 2008 as he quickly became one of the top fighters (again) in the sport. Initially, the championship was earned by Jens Pulver and he went on to hand Penn his first professional loss in 2002. The problem came when Pulver had a financial disagreement with Zuffa officials and he left, not to return for over four years when he eventually was knocked out by little known Joe Lauzon.
In one of the greatest bits of irony, the UFC went to Penn and Caol Uno (who Pulver initially beat to win the gold) to decide the new champion a year after Jens was stripped. The two men fought to a draw and Zuffa threw up their hands and disregarded the title for over three years.
The Spike TV era came and Sean Sherk won the vacant belt in 2006. No easy travels, right? Sherk tested positive for anabolic steroids after his win over Hermes Franca in the summer of 2007. Once his suspension by the California State Athletic Commission was upheld, he was stripped of the belt at the end of 2007.
The current run the division is on can be traced back to B.J. Penn's stint opposite Jens Pulver on The Ultimate Fighter (a great season) which culminated with Penn choking him out on Spike. 2008 saw Penn demolish a bloody Joe Stevenson to become the undisputed champion and followed with title defenses against Sherk, Kenny Florian and Diego Sanchez (all dominant wins for Penn).
Penn had been the best lightweight champion in the company and proved to be the first man to lose his gold by actually losing a fight. Frankie Edgar shocked the world by winning a decision in Abu Dhabi in 2010 and reeled off a second win over Penn that summer. He fought Gray Maynard to a draw last year before finishing their series with a knockout win.
Edgar's time came to an end earlier this year in Japan when Benson Henderson won a unanimous decision and then a split decision in the rematch. Henderson is set for his second title defense in under two months on Fox against Nate Diaz.
In a fun trivia bit, the UFC lightweight championship is the only title in company history to have been decided in four different countries (United States, England, United Arab Emirates and Japan).
UFC WELTERWEIGHT CHAMPIONSHIP
Original Date Awarded: October 16, 1998 (UFC Ultimate Brazil)
Title Reigns: 8
Interim Title Reigns: 2
Most Title Defenses By One Champion? 6 (Georges St. Pierre)
How Many Days With No Champion? 5 Months, 5 Days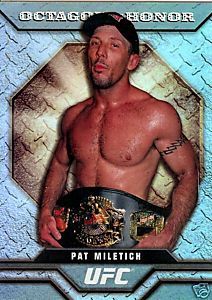 The early days in the welterweight championship history reads similar to early WWE title reigns (one man has a long run with the title, loses it to a transitional champion which sets up another long run for a third person). In the case of the UFC, Pat Miletich was the standard bearer for the division, holding the gold for over 900 days including four successful title defenses. The first Canadian champion proved to be Carlos Newton after his submission win over Miletich. He was never able to defend the gold successfully because of a future legend by the name Matt Hughes.
Hughes' first run with the gold lasted for a little more than two years and five title defenses before he lost to B.J. Penn in 2004. Penn's reign ended before too long when he took a fight with K-1 and the UFC vacated their championship.
This started Hughes' second reign which is perhaps his most famous because it happened during the Spike era. He beat Georges St. Pierre to win the gold, he choked out Frank Trigg in their classic rematch to retain it and then he avenged his prior loss to Penn at UFC 63. In between was the famous fight with Royce Gracie (non-title) which really turned the farm boy into an MMA superstar.
But, good things come to an end and in this case, for even better. Georges St. Pierre beat Hughes near the end of 2006 but was victim to one of the biggest upsets in MMA history when Matt Serra knocked him out in Texas. Following a stint with an interim belt, GSP demolished Serra in the rematch and is still on his historic reign which has featured six title defenses and counting.
GSP is looking for his seventh when he fights Carlos Condit in about three weeks.
So far, you have to say the welterweight title is held in a higher light than the lightweight (even with the past year which has seen GSP injured and out of action) belt. There have been dominant champions throughout the division (Miletich, Hughes, GSP) and even with a small period of hot potato (Between 2004 and 2007, four different champions), it only makes the larger point when we see a fighter like St. Pierre hold the title for close to 2,000 days.
UFC MIDDLEWEIGHT CHAMPIONSHIP
Original Date Awarded: September 28, 2001 (UFC 33)
Title Reigns: 5
Interim Title Reigns: 0
Most Title Defenses By One Champion? 10 (Anderson Silva)
How Many Days With No Champion? 2 Years, 4 Months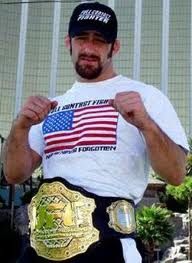 The middleweight crown has perhaps the least exciting history until it's linked to Anderson Silva.
The first title fight was in 2001 when Dave Menne (coming off his first knockout loss in Japan) fought 5-0 Gil Castillo and won a decision. Months later, Menne was knocked out for the second time in his career by Murilo Bustamante (ironically, Bustamante was coming off a decision loss at light heavyweight to Chuck Liddell). He only defended the belt once before he left for PRIDE and the UFC vacated the gold. Evan Tanner's brief run (after beating David Terrell) with the belt lasted under four months before he lost to Rich Franklin at the beginning of the Spike era.
At this point, the UFC marketed Franklin as the best middleweight in the world while later in 2005, Dan Henderson emerged as the first PRIDE champion. Franklin had two successful title defenses with wins over Nate Quarry and David Loiseau.
Then came the Spider.
Anderson Silva debuted in the UFC with a knockout win over Chris Leben before earning his shot at Franklin in October 2006. Silva famously thrashed Franklin to begin the most historic title run in UFC history that continues to this day. Over the span over the past six years, Silva has beaten Franklin twice, Nate Marquardt, Dan Henderson, Patrick Cote, Thales Leites, Demian Maia, Chael Sonnen twice, Vitor Belfort and Yushin Okami. In fact, his win over Henderson unified the UFC and PRIDE championships.
Silva's run with the middleweight title has set the UFC records for both longest reign (2200 days and counting) and most defenses (10) which may never be broken (GSP is about two years shy).
Clearly, based on all the records, it seems like the middleweight title is most valuable. Truthfully, it's not. It's only so valuable because it's around Anderson Silva's waist. Fights against the likes of Cote, Leites, Maia and Belfort were never fights against the second best middleweight in the world. Still, any man fighting that many times (and only getting older) and never losing is impressive, not even to mention the spectacle Silva's fights have become.
UFC LIGHT HEAVYWEIGHT CHAMPIONSHIP
Original Date Awarded: December 21, 1997 (UFC Ultimate Japan)
Title Reigns: 12
Interim Title Reigns: 1
Most Title Defenses By One Champion? 5 (Tito Ortiz)
How Many Days With No Champion? 4 Months, 7 Days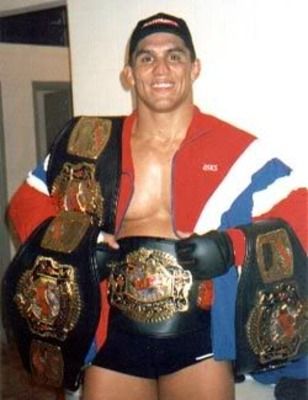 Look at the light heavyweight division and three factors hurt its history:
1) The original champion Frank Shamrock was never beaten for the title. His problems with the UFC (namely, money) brought an end to his run with the promotion and he left at the end of 1999. In fact, his final fight was the influential win over Tito Ortiz, who became the next champion in 2000.
2) Wanderlei Silva's dominant run in PRIDE happened parallel to Ortiz, Randy Couture, Vitor Belfort and Chuck Liddell's respective runs on top of the UFC. While Ortiz did beat Silva to win the UFC belt in 2000, Wanderlei went to PRIDe and became one of the biggest stars in all of MMA. Even though he did not fight exclusively at 205 pounds, the violence he brought into the ring with him was unprecedented.
3) Hot potato! Of the 12 champions in UFC history, half of those reigns ended without a single successful title defense. Two, Lyoto Machida and Quinton Rampage Jackson only had one defense. On the bright side, there are four fighters with extended success (Shamrock, Ortiz, Liddell and now Jones).
The PRIDE championship ended up on Dan Henderson when he knocked out Silva in 2007. When he signed with the UFC, he fought Rampage in a title unification bout on Spike ending with a Rampage win by decision.
A big reason why the 205-pound division has been considered the baby of the UFC is because the majority of the top stars have come from it. Specifically, when Liddell finally won the gold by knocking out Randy Couture, he became the biggest star in the sport at a time when MMA was kicking its way into the mainstream.
Now, you have one of the most dominant champions in all UFC history thanks to Jon Jones. By the time he defends his belt against Chael Sonnen next April, he'll have been the top fighter for longer than Frank Shamrock was in the late-90s. Plus, an expected win over Sonnen means the Jones era on top will be longer in both days and title defenses than Chuck Liddell's time.
So, how does a Chael Sonnen fight for the title devalue the belt? Simply put, it doesn't.
When Tito Ortiz fought Elvis Sinosic at UFC 32, did it leave a negative impact on the championship? Of course not. This is despite the fact Sinosic was only 4-3-1 overall (1-2-1 in his previous four fights).
Or how about when Ortiz fought Ken Shamrock in one of their famous fights at UFC 40? Based on performance, did Shamrock deserve the opportunity? Hell no. Entering that fight, Shamrock had not been in the UFC in six years when he submitted Brian Johnston. His last fight before Tito was the PRIDE 19 fight with Don Frye that he lost (by decision). Nevertheless, people wanted to see Shamrock and Ortiz finally clash and it was one of the more profitable fights of the period.
The argument to be made is whether people want to see Chael Sonnen challenge Jon Jones, not whether he devalues the championship.
UFC HEAVYWEIGHT CHAMPIONSHIP
Original Date Awarded: February 7, 1997 (UFC 12)
Title Reigns: 16
Interim Title Reigns: 4
Most Title Defenses By One Champion? 2 (Randy Couture, Tim Sylvia & Brock Lesnar)
How Many Days With No Champion? 2 Years, 7 Months, 21 Days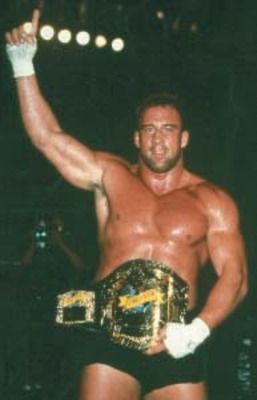 My goodness, what a messy history the UFC heavyweight championship has. There have been plenty of outside events causing problems ranging from Randy Couture's contract dispute, Bas Rutten vacating the gold to move to 205-pounds, Josh Barnett's positive drug test, Tim Sylvia's positive drug test and Frank Mir's motorcycle accident. The division is the baby of the UFC's because it's the first that was established out of the chaotic early days and featured legendary fighters like Mark Coleman, Randy Couture and Bas Rutten.
The issue with the heavyweight division is that for a long stretch of time, the best fighters were not in the UFC. 2001 saw Antonio Rodrigo Nogueira establish himself as the top dog in PRIDE and then 2002 had Fedor Emelianenko burst onto the scene. So from 2003 until the final show in PRIDE, you saw these men champion in the UFC: Ricco Rodriguez, Tim Sylvia, Frank Mir and Andrei Arlovski. There was little reason to believe Big Nog and/or Fedor wouldn't have been able to wipe the mat with any of those fighters at the time.
The down period in the division came to an end after Randy Couture's contract dispute (he wanted to fight Fedor, too) which saw Brock Lesnar emerge as the top UFC heavyweight. Nogueira was in the UFC (by this point, he lost to Mir) while Fedor bounced around Japan, Affliction and eventually Strikeforce. Thus, the PRIDE championship was never unified with the UFC (for those of you who pay attention to the sort of thing, the lineal champion is Alistair Overeem) and once the Brock Lesnar era ended, we moved to the future.
Cain Velasquez and Junior dos Santos are the two modern top dogs (our era's Big Nog and Fedor if you will) while Daniel Cormier is in the picture pending his teammate/friend Cain's future.
As you can see, each division has its issues with suspensions, drug test failures, lackluster competition, and everything else that sneaks up in life. Among the five divisions, if you are looking to pin down the single championships that holds the most meaning, I would say you are picking between the welterweight and light heavyweight straps.
It will depend on your personal preferences and how you view Georges St. Pierre or Jon Jones but when you take into consideration consistency and quality of opposition, you are hard pressed to find anything better.
---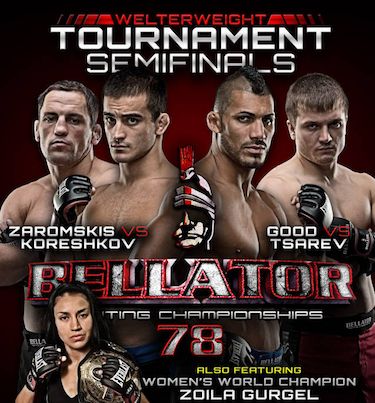 #78 Preview
Lyman Good vs. Michail Tsarev
The first of our pair of welterweight tournament semifinals, we have former Bellator champion Lyman Good taking on Michail Tsarev.
Good effectively had a safe trip in the quarterfinals as he bested judo Jim Wallhead en route to a three round decision. It was just his second win since coming to Bellator that lasted the full 15 minutes. It was not a close fight however because Good battered Wallhead with a series of combinations in each round.
Tsarev won his 11th overall fight with a rear naked choke against Tim Welch. Tsarev overmatched him on the feet and the ground and it was just a matter of time before Welch fell.
This looks to be a great match-up on paper because we know of Good's wrestling background but he is plenty confident in displaying his striking game whether it be boxing or knees. On the other hand, Tsarev appears to be most at home vying for submissions on the ground. Still, he can handle his own in a boxing match having never been knocked out. On that front, Good has never been submitted, so I have no idea who to give the edge to.
Marius Zaromskis vs. Andrey Koreshkov
The second semifinal pits former DREAM champion Marius Zaromskis against 22-year-old Andrey Koreshkov.
Last month, Zaromskis was able to win a decision against Nordine Taleb and although it was not a split decision, he did end up taking some damage. Taleb had difficulty keeping Marius off of him and even though he was able to land plenty of punches of his own, Zaromskis landed the most effective power shots. Taleb was hurt at least twice during the fight but was able to persevere and prevent a stoppage.
The closest quarterfinal bout proved to be the one between Koreshkov and Jordan Smith which ended 29-28 scores across the board in the Russian's favor. In the first round, Smith was somewhat close to a pair of submissions (Peruvian Necktie and a guillotine) but he took some big shots by the end of the round. The second round saw Smith lock on a damn near perfect rear naked choke but Koreshkov stayed calm and defended it well. With the fight on the line in the final round, it was Koreshkov landing the majority of the big inches and with a late takedown, he sealed the win.
Koreshkov will have about a four-inch height advantage, but both have the ability to knock opponents out. Zaromskis has to close the distance and keep the pressure on with his arsenal of strikes. Andrey should be able to hold his own and if the fight should go to the ground, I like his chances. It's a tough match-up for Zaromskis who will have to keep moving away from his opponents power and preventing Koreshkov from turning the bout into a slow and plodding fight.
Brian Rogers vs. Dominique Steele
Brian Rogers has been on the verge of accomplishing big things in the Bellator cage multiple times in the past. During season five in 2011, he made it to the semifinal of the middleweight tournament where he was knocked out by eventual winner Alexander Shlemenko. In season six this past spring, he returned to the semi's where he was knocked out by Andreas Spang, again in the second round. Aside from those two losses, he's looked tremendous for most of his career (9-4, 8 KOs, 1 SUB).
Dominique Steele fights out of Ohio and Friday's fight will mark his Bellator debut. He's 6-2 overall as a professional (5-1 as an amateur), fighting on a series of small shows with the exception of the prelims of the Strikeforce: Barnett vs. Kharitonov show.
Ironically, this is Rogers' first Bellator fight not in a tournament. Not knowing a lot about Steele, Rogers is the favorite based on the power he's displayed throughout his career.
Daniel Straus vs. Alvin Robinson
Speaking of Bellator tournament mainstays, Daniel Straus (he took one fight outside Bellator in 2011) has not competed in a non-tournament Bellator fight since his debut with the promotion in 2010.
The featherweight is 20-4 overall and possesses a guaranteed shot at the featherweight championship thanks to his season six tournament win which saw him dismiss Jeremy Spoon, Mike Corey and Marlon Sandro (all by decision). Remember back in season four in 2011, he lost to Pitbull Freire in the finals.
Alvin Robinson may be a familiar name because the west coast BJJ black belt went 1-3 in the UFC's lightweight division between 2007-08. He dropped to featherweight after being cut and has been 3-2 since. He was originally set to debut in Bellator two years ago but it was scrapped because of an injury. Here he is this week, instead.
Straus is a strong wrestler who rarely finds himself in troublesome situations in the cage. He has fought strong submission artists in the past and with the lone exception of his professional debut in 2009, has never been submitted since. Robinson has not competed in over a year (he won a fight in Canada in September 2011) so it's a tall task for him to step right into Bellator and compete against a fighter the caliber of a Daniel Straus.
---
WEEKLY ULTIMATE FIGHTER SINKING SHIP UPDATE
At least, we know what the bottom of the barrel for The Ultimate Fighter looks like after the episode two weeks ago pulled an audience of 624,000, the worst mark in the series' history.
Last Friday's episode rebounded to 811,000, the third lowest in the history of the series (not so ironically, all three are from the current season on FX). If you want to see the cold hard fact, look no further. On Friday, the FX movie at 7pm did 1.13 million viewers. After TUF aired in the 10pm hour, the late FX movie at 11pm did 709,000 viewers. Among the top 100 cable programs Friday, TUF and the 11pm movie on FX were numbers 99 and 100.
Overall Viewing Audience: 811,000
Rating for 18-49 Demographic: 0.5
There are seven or eight episodes left this season on Friday nights, how low can they go?
Source: TVByTheNumbers
---
– This week, Strikeforce fighter Miesha Tate spoke out against Bellator's decision to have its 115-pound champion Zoila Gurgel fight in the prelims of their Bellator 78 show tomorrow night in Gurgel's hometown. Gurgel is fighting Casey Noland in a non-title fight at 125-pounds in her first fight in nearly 20 months after a series of injuries. Bellator head Bjorn Rebney responded in part saying, "We felt the best road back for her did not include rushing her into a major fight…depending on how Zoila feels and performs on Friday, we can then determine the next appropriate step back."
Of course, Rebney never discussed the fact that last week, Bellator television ads on MTV 2 promoting this week's show promoted Gurgel's return. Go figure.
– MMAJunkie reports Pat Barry is likely to fight Shane Del Rosario on the December TUF Finale in Las Vegas that will feature Shane Carwin vs. Roy Nelson in the main event along with the finals of the ultimate fighter tournament.
– A Brazilian news outlet reports Rashad Evans and Antonio Rogerio Nogueira have agreed to fight on February 2 in Las Vegas. No papers have been signed according to SporTV.
– The World Series of Fighting issued a press release this week confirming their commentating team featuring longtime NBC play-by-play voice Todd Harris and Bas Rutten. The show will air November 3 on NBC Sports with a 5-fight card: Andrei Arlovski vs. Devin Cole, Anthony Johnson vs. D.J. Linderman, Miguel Torres vs. Marlon Moraes, Gregor Gracie vs. Tyson Steele and Tyrone Spong vs. Travis Bartlett. Prelims airing on Sherdog.com include: Ronys Torres vs. Brian Cobb, Gerald Harris vs. Josh Burkman and JZ Cavalcante vs. T.J. O'Brien among other fights.
– AXS TV broke the news this week that Anthony "Showtime" Pettis has been hospitalized thanks to an elbow infection that has since been confirmed by MMAWeekly.com as a staph infection. There is no further update as to the seriousness of the infection or how long Pettis may be in the hospital.
– 1984 Olympic gold medalist Jeff Blatnick passed away yesterday due to complications from heart surgery at 55-years-old. He overcame cancer in 1982 before taking the medal in Greco-Roman wrestling. In 1994, he was brought on by SEG to commentate on the early UFC shows. During this time, he was instrumental in the development of rules for the sport that became known as mixed martial arts (thanks in some part to Blatnick). He also spent time speaking to local governments across the country and to the media about the sport.
---
JUGGERNAUT VIDEO OF THE WEEK
Next week, I'll break down the first World Series of Fighting card on NBC Sports and below is one of the reasons why. Kickboxing star Tyrone Spong makes his long awaited MMA debut on November 3, check out a highlight reel to see why many eyes will be on his first fight.
TWITTER
http://www.twitter.com/411mania
http://www.twitter.com/411wrestling
http://www.twitter.com/411moviestv
http://www.twitter.com/411music
http://www.twitter.com/411games
http://www.twitter.com/411mma

Win A FREE Copy of UFC: Ultimate Fight Collection – 2012 Edition 20-Disc DVD Box Set From 411!

Hey readers, 411 is giving away a FREE copy of UFC: Ultimate Fight Collection – 2012 Edition 20-Disc DVD set! This amazing box set includes 50 hours, 200 fights, on 20 discs, including fights featuring Anderson Silva, Junior Dos Santos, Jon Jones and many more!

To enter this amazing contest, simply head over to 411's FACEBOOK PAGE, make sure you have liked us if you haven't already, and post "411 & UFC Rule!" on our wall! Everyone who enters correctly will be thrown into a random drawing with one lucky reader winning the DVD box set!

The winner of the contest will be announced on 411 and our Facebook page on NOVEMBER 5th, 2012 (the day before the set is released), so be sure to check back then to see if YOU won!
NULL
comments powered by Disqus