The MMA 5 & 1 05.02.12: The Nice Shot Edition
May 2, 2012 | Posted by
Hello everyone and welcome to another edition of the MMA 5 & 1! Due to time constraints, this will actually be the first time I've ever had to sit down to do this column in its entirety in one sitting, so there may be factors such as fatigue, ring rust, cardio issues and such coming into the latter stages, but at this moment I'm feeling fresh, ready to go and optimistic I'll find five pieces of news-worthy tidbits for you this week.
In the meantime, why don't you listen to the NEW fastest growing MMA Podcast on the internet? Over our three shows, the listener base has doubled with each one, so why don't you join the hype and listen to myself, Alex Watt and (albeit not this week) Jon Butterfield as we discuss the hot topics in MMA?
This week, Alex and I discuss UFC on Fox 3, Alex makes a steroids joke and I poke fun at a deceased North Korean despot. Enjoy.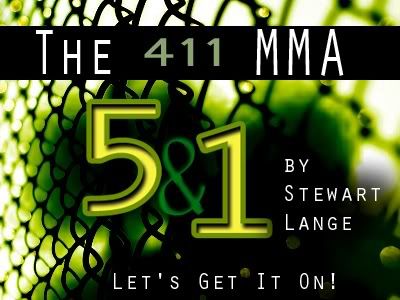 ---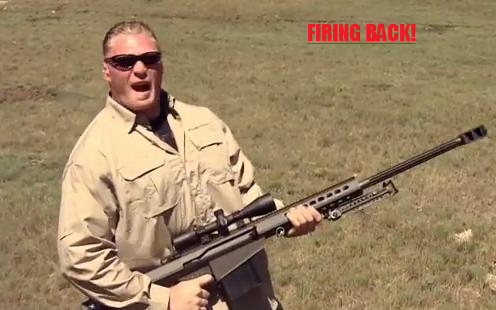 I return fire on last week's comments!
Thanks to everybody that voted on last week's Superfight finale rematch! I don't know where the 45 people who previously voted for GSP were, but the majority rule was with Randy Couture, so Captain America joins the Versus Hall of Fame below.
Excellent column as usual, Stew, and you honor me with another brunette.
As for Jules, my apologies for the confusion – sometimes your emotion overwhelms your writing and makes you seem like a fan of one fighter over the other. This week, it was Alvarez, but based on your declaration last week, I did not read too much into it.
I have to give you credit, Stew, this MMA Virgin experiment is actually pretty awesome. I don't remember the last time I watched a fight with the kind of innocence (I'm not sure that's the right word, but I'm sticking with it) that Jules displays, and it's refreshing. When I do play-by-play, I'm worried about getting all the details right, whereas Jules is free to just capture the emotion and drama of the fight. I'm definitely envious.
As for TUF, I don't know why you're not enjoying it – it's actually been one of my favorite seasons thus far, to the point where I would actually catch it weekly even if I weren't covering it for the site. Normally I just wait for the marathon that airs the day of the Finale, but I actually look forward to each new episode. I like the interplay between Sam Sicilia and Michael Chiesa and how it in turn effects their teammates (notably Andy Ogle this week), the little things like the rivalry developing between Mike Rio and Justin Lawrence, the verbal jousting between Cruz and Faber ("The only thing you can beat me in is a short contest, Faber"), and I actually want to see Chris Tickle succeed, even though he started out as an unlikable douchebag.
Posted By: Wyatt Beougher 2 (Registered) on April 25, 2012 at 09:08 AM
Thanks for the kind words, Wyatt! Appreciate you enjoying my labor of love.
Sadly, the MMA Virgin experiment has come to an, albeit abrupt, end. Sadly, work commitments and timing issues for her own writing will prevent Jules from writing for the 5 & 1 at least for the foreseeable future.
411mania.com and the 5 & 1 would like to wish her all the best in her future endeavours.
With that in mind, I'm now looking for someone to write a fun filler section for me, so who wants to do it? Just email me at [email protected] and we can talk terms……..
Leave a comment this week, I'll get back to you next week, or I may save it for two weeks time when I celebrate my ONE YEAR ANNIVERSARY of writing for 411. I'd love to hear what your highlights of that time may have been. If any. But let me know if you do have one.
---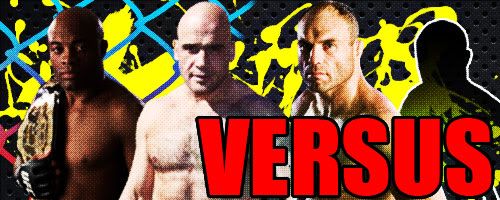 As you can see, Randy Couture has taken his place alongside Bas Rutten and Anderson Silva in the Versus Hall of Fame. A new tournament will kick off next week, so get ready for the biggest, most exciting bracket of fights yet.
This week, though, a battle of supremacy for two &1 darlings to be immortalised in a new banner that will feature weekly as the new header for an undetermined part of the column. So, who is it to be? Click to vote as usual!
---
The Junk Punch Rant Zone!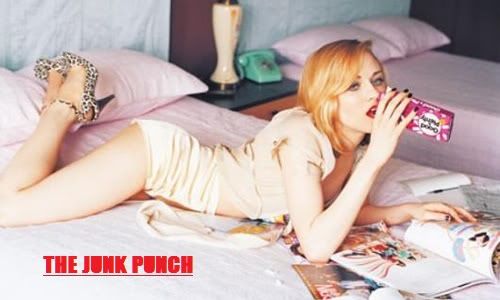 The MMA Dick-Tionary
Dick-tionary (adj)- An irrelevant look at MMA terms that annoy our hero for no real reason.
This week:

"The NEW……"
Yes, there seems to be a bit of a trend amongst MMA commentators to compare the up-and-coming starlet to a previous, or current star in the UFC and while it's acceptable to a degree since it happens in any sport, they do seem to be getting a little ridiculous.
Is Alexander Gustaffson really the "New Jon Jones?" I don't think so. Is it okay to claim that TUF fighter Michael Chiesa is the "New Cody Mackenzie" purely on the strength they both have long hair and beards? While there are always going to be fighters coming up who emulate another, successful fighter in style or technique, I fail to jump on the bandwagon that Rory MacDonald is the "New Georges St. Pierre," purely for the fact that if anything, shouldn't it be much more exciting to us that he is the "First Rory MacDonald?"
Just saying.
Do you have a nominee for the MMA Dick-Tionary? Be sure to share it in the comments!
Douche Of The Week
No douche this week, as I've been a little too busy to delve that deep and see who is pissing me off in MMA. As a result, you get a picture of Emily Browning, as per our agreement.
---
Dana Versus!

Anderson Silva!
Rumours have come out this week (SOURCE: VIA JEFF HARRIS) that Anderson Silva could have been FIRED at last week's UFC 148 press conference. Why is that, you ask? Well, none other than reputable MMA source FrontRowBrian claimed that if Anderson didn't accept the fight in Vegas against Chael Sonnen, he would sack the Brazilian right there on the stage. While I'm not sure of the legitimacy of this claim, it does seem like something Dana would come out with. As Jon Butterfield said, this is the same Dana White that said he'd put the Middleweight title on the prelims after Silva and Maia performed on Dancing With the Stars.
While, luckily, there was no issue making the fight, Dana should think himself lucky that Anderson didn't kick his head off, while Ed Soares held his arms, bully style. Just to teach him a lesson on fucking with Brazilians.
---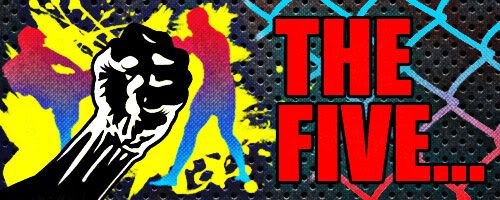 Gambling: Vegas Style!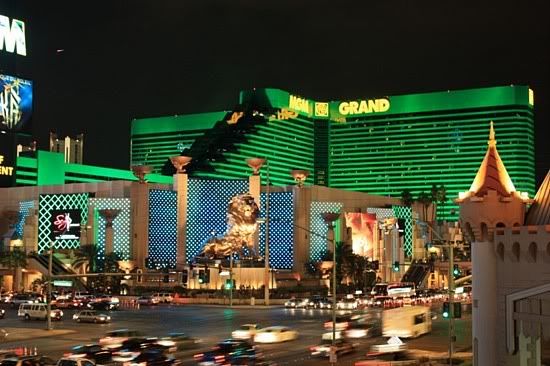 Steve Gustafson's house
While this could have quite easily been Dana Versus! this week, I decided that with my fondness for gambling, I'd run with this as my "top story" this week. You know, as much as I ever have a "Top Story," anyway.
For those of you that need catching up, Dana White has received criticism for publishing the betting lines for The Ultimate Fighter on his Twitter feed, which of course prompted Jeremy and Larry to up the usage of the old [expletive] button on their editorial keyboards. The funny thing about this is, though, that the biggest criticism has come from out of Las Vegas itself, with a local journalist questioning Dana's integrity over the whole thing.
Pretty strange, coming from someone who lives and reports in the gambling capital of the world. I will admit though, I have no idea how the American betting system works and calculating the odds you guys have just baffles me, so I'll keep it simple with my Twitter and Facebook bets. On the subject, I have pretty much admitted defeat to Lambert as I bet him Jones and Evans would draw less than 500k on pay per view. Since early signs have the show at upwards of 700k, I'll admit defeat.
As punishment, I have to write an apology to him and photograph myself with the note, but where that'll happen is completely up to you guys. Click below to vote WHERE I'll apologise to Jeremy, and of course, I'll post it on here next week.
Or, feel free to suggest something else in the comments section below!
---
Finish Of The Week
If this were to happen in your local Gym hall, you'd be thrilled, helmets and all.
---
San Do Fight!

Intrigued?
Browsing my Facebook timeline on Friday, I noticed that one of my friends over at LocalMMAOnline- Alabama was promoting an interesting fight for the Saturday night. Titled San Do, this particular event features THREE combatants facing off in a 24 foot arena, with no cage surrounding them. The fight starts with all three fighters going full contact until one is eliminated by knockout, injury or DQ, at which point the remaining fighters are allowed to take the fight to the ground. The fights are scored over three three-minute rounds, under the standard ten point must scoring system.
Saturday's event featured former UFC fighter Rodney Wallace, Bellator Alumni John Troyer and Alabama fighter Adrian Miles, who emerged triumphant from the event, which is full of pageantry, with the successful fighter receiving a sword from a fully clad Samurai warrior.
Having watched the video above, what do you guys make of San Do? While there have been events since 2008, it remains fairly unknown. While it may never be an idea that storms the UFC, are you in favour of, or against the idea of a three man MMA fight? Let me know below.
Thanks to Vicky Jackson of LocalMMAonline and to San Do Fights for the time you've spent emailing me this weekend.
---
The 411 MMA Podcast
Can't understand the classy, sophisticated charm of the UK Podcast crew? Well, fear not- you have the original and best 411 posse headed up by Mark Radulich, every Sunday.
---
THE ULTIMATE FIGHTER!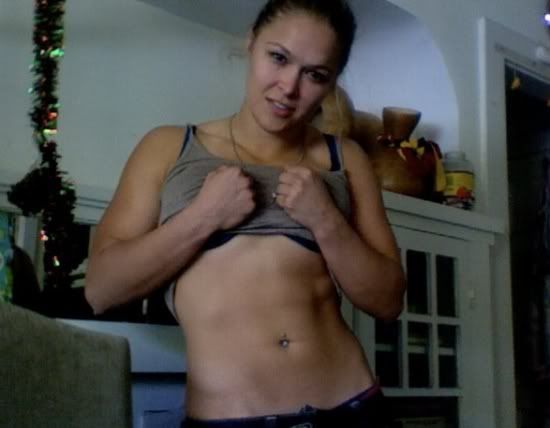 Oh, Ronda.
For whatever reason, you guys are being pretty cruel to my man Wyatt's TUF coverage on a Friday night, but you know what? If you think you can do better, email Larry and apply for next season, but not only that, I think it's fast becoming the best thing about this season of the show. On this past week's edition, we saw so-and-so Chris Saunders from Team Faber defeat blah-blah Sam Sicilia from Team Faber, robbing us of the only perceivably interesting matchup in the house, which would have been Sicilia taking on his "boyfriend" Mike Chiesa.
It was an extremely close fight this week though, but- and I've only watched the fight once- I think the judges made the right call giving the fight to Chris Saunders. Perhaps Sicilia should have got the third round, but it's too tough to make "what-if" calls like that.
Highlight of the season for me, though, has to be the reaction of the guys in the house training and sitting watching UFC 145 with Ronda Rousey. Seriously, could you not just TELL these guys have been deprived of female contact for a couple of months? That could have been much, much messier than it was. The pranks have started to "intensify" as well, but I'm pretty sure that'll die a death again come Friday night, on the next installment of the "Live and Unmissable" Ultimate Fighter Live.
---
Like Facebook? Like MMA? Like the 5 & 1? Click Like on the box below to add the 5 & 1 to your Facebook timeline and get all the upcoming gossip and so on!
---
Drugs Are Bad for the Brain

I HAZ STICK
For a retired fighter, Nick Diaz certainly seems very determined to not be suspended by the Nevada state commission. Only a few months after hanging up the gloves, losing a title fight, turning his back on MMA and failing a subsequent drug test, Diaz has decided to sue the NSAC, deeming his suspension "unlawful."
While Diaz's case may indeed hold as much water as a small kettle or cooler jug, is this not the irrefutable proof, if we ever needed it, that drugs screw with your mind? Does anyone care to shed any light on why the hell Nick is so set on sorting this out and overturn this suspension?
I've realised fairly quickly after tackling this topic that I actually have nothing to say about it that isn't just me saying the same thing, repeatedly, but angrier. So, with that in mind, here's a fucking EPIC video of Nick fighting, soundtracked by one of my favourite songs in the whole world. Enjoy.
---
Twitter Break!!
Follow @StewartLangeMMA
Follow @411mania
Follow @411wrestling
Follow @411moviestv
Follow @411moviestv
Follow @411games
Follow @411mma
Got a twitter? Click the above links for up to date news from across the 411 spectrum, plus, be sure to follow me for ongoing fun and shenanigans!
---
Sticking with the Diaz clan…..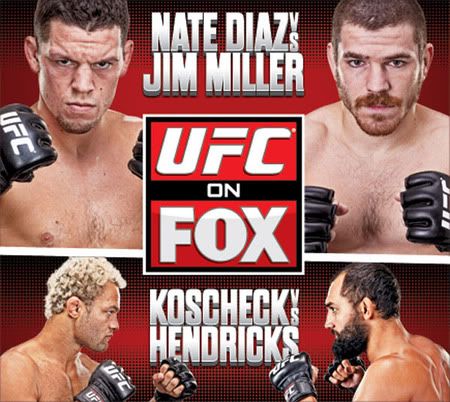 Nothing funny here, sorry.
While it's not usually in 5 & 1 tradition to preview upcoming fight cards, I figured that since my predictions for UFC 145 were so well received, I'd make some for the UFC on Fox card that we'll all watch on Saturday night. Here we go, indeed.
1: Nick will accompany Nate to cage-side and somehow upstage him.
2: Rousimar Palhares will come to the ring sporting a June Cash tattoo, albeit one that looks more like Dr. Egon Spengler.
3: Jon Dodson will prove he's not an unlike-able douche bag by laughing like the joker and doing back flips.
4: Pat Barry and Lavar Johnson will end in a submission.
5: Josh Koscheck will come out to the old TUF music due to a trade with Dana.
If ANY of these come true, I want someone to come to Edinburgh and buy me a beer.
---
There aren't even……words……that…….describe………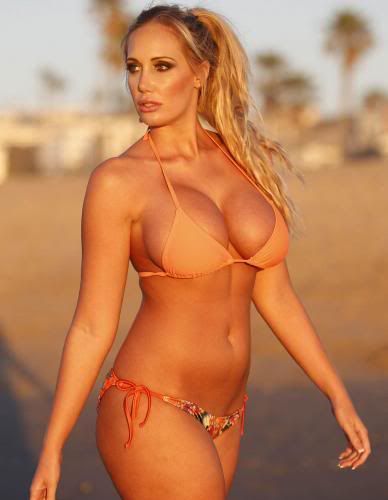 Jenna Bentley!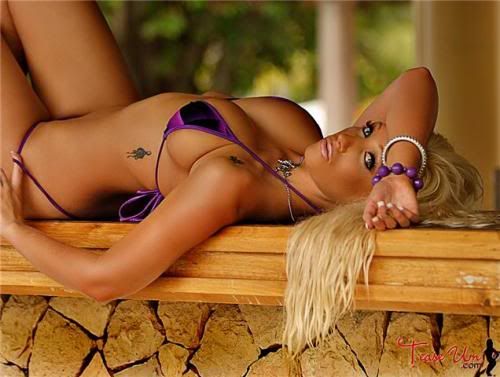 ---
The 5 & 1 End Zone!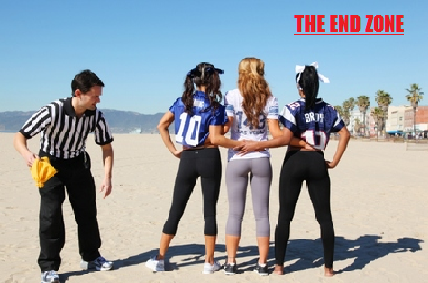 That's it for another week here in the 5 & 1, so I hope you enjoyed the column! Please, leave a comment below and be sure to check some of the other amazing work here on the 411.
Alex Watt: "Thoughts From Across The Pond"
Jeffrey Harris: "MMAs 3 R's"
Dustin James: "The Ultimate Writer"
Robert Winfree "Locked In The Guillotine"
Jonathan Solomon: "The Juggernaut MMA News Report"
Wyatt Beougher: "Five Quick Rounds"
Scott Kuczkowski: "The View From The Cheap Seats"
Dan Plunkett: "The Greatest MMA News Column"
Jon Butterfield: "MMA on Tap"
Patrick Mullen: "The Blueprint"
Jeremy Lambert & Samer Kadi: "Occupy The Throne"
Don't forget the other 5 & 1 columns on the site either!
Steve Gustafson: Movies
Jeremy Thomas: Music
Greg De Marco: Wrestling
I'd like to thank you all for joining me for another MMA 5 & 1, but remember to tune in next week for the ONE YEAR BIRTHDAY EXTRAVAGANZA! It's going to be a blast. Before I go, I've got to be sure to thank the unsung hero(ine) of the 5 & 1, Kyra, for doing the awesome job on my banners (except the header, which was by Mr. Csonka and the few that have clearly been made by me on Microsoft Paint). I appreciate the work, you're awesome.
So, yeah. You've got voting to do, testimonials for me to write and a great week to have. What's keeping you? I'll……..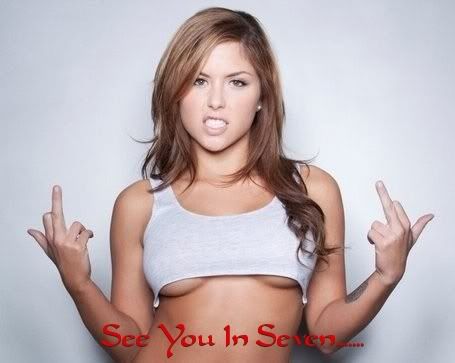 NULL
comments powered by Disqus