The MMA 5 & 1 08.15.12: The Naked in a Church Edition
August 15, 2012 | Posted by
Well, here we are, bang on schedule, for another edition of the MMA 5 & 1! It's been a very hectic week, to the point I barely even noticed time pass by but hey, that's a good thing, right? It's been a week of fun here on 411 as we've seen Jeff Small return, albeit briefly, as part of News From Cook's Corner, so since I steal stuff from the Small For All anyway, I'll continue to do so.
Because I'm Stewart Lange…..
And you aren't!
The UK crew got together for another podcast this week, so here it is.
I get the chance to tell both of my co-hosts that they are gay, but then, miraculously, we actually fall into serious journalism.
Apart from the part where I totally and obviously ignore Alex. But then, he probably deserved it.
BANNER!
The more I can plagiarise for my column, the less work I need to do. See how many 411 references you can spot below.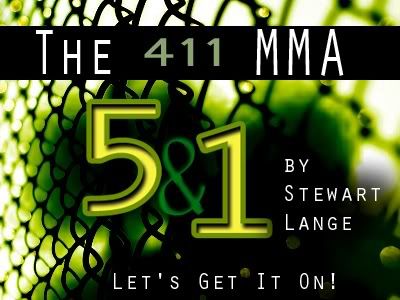 ---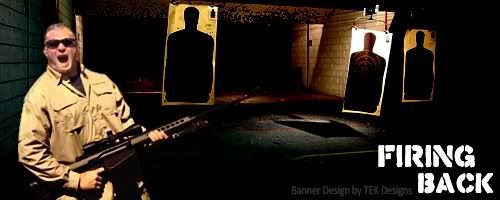 I return fire on last week's comments!
Plenty of comments to cover, I'll not hit all of them though. Thanks to everyone who left one, I really appreciate it.
I'm completely with you on having a hard time getting motivated to write, especially for the roundtables. Also, I watched UFC on FOX 4 in a Chili's with some friends because my friend that I was helping move didn't have his cable hooked up yet. It was approximately 1000x more fun than it would have been watching at home, by myself, and covering it for the site.
As much as CM Punk likes to gush over Felice Herrig, there's just something off about her facial structure in my opinion. Still, though, I'd prefer a women's 115 pound division in the UFC more than a men's, although my first choice would be a women's 135 pound division, since that's where the stars are (plus, I'm assuming that's where a de-steroided Sheborg would end up).
Posted By:Wyatt Beougher 2 (Registered) on August 08, 2012 at 08:18 AM
Wyatt, with regards to Felice Herrig, I'll let Col sum up my feelings.
Agree that Herrig's face isn't amazingly special (hardly not nice though) but WOW that ass!
Posted By:Col (Guest) on August 10, 2012 at 01:10 PM
WOW is the word. Perfect is another word. Amazing is a third.
I agree with the notion that a 115lb men's division is uninteresting. I can barely get excited for the 125's. I wasn't as enthralled as most with the Mighty Mouse/Uncle Creepy fights either. There's just something odd about watching guys that small fight. It feels like exploitation or something.
Posted By:guest guest (Guest) on August 08, 2012 at 10:43 PM
Exactly my thoughts. I'm a skinny bastard and outweigh these guys by 30lbs. It's just a little weird.
" Most of you should have heard of Hamill by this point, but "The Hammer" is actually deaf"
oh, I see what you did there.
Posted By:Toddo (Guest) on August 08, 2012 at 09:59 AM
WHAMMY! (*cough* RIP OFF)
---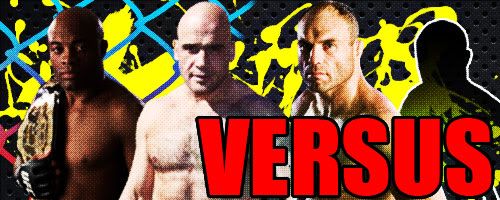 COME ON! How many of these does Chuck need to enter? I guess the next one will be the "Chuck MUST WIN" tournament, featuring Liddell taking on the likes of Kalib Starnes and David Heath. You made this happen, don't be angry at me.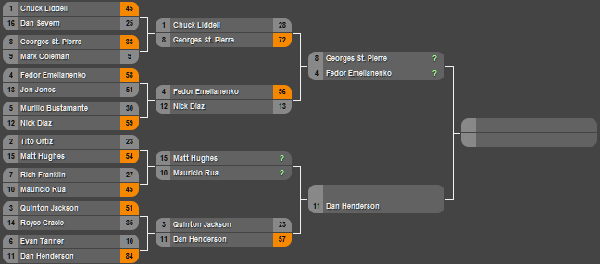 This week, Matt Hughes takes on Pride Middleweight GP champ Shogun Rua. Who takes this one? Vote below and make sure your favourite advances SINCE MINE DIDN'T.
---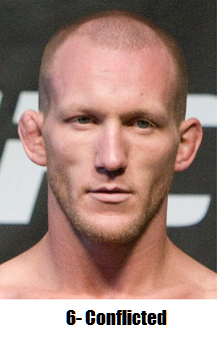 ---
The Junk Punch Rant Zone!
The MMA Dick-Tionary
Dick-tionary (adj)- An irrelevant look at MMA terms that annoy our hero for no real reason.
This week:

"Leave it in the hands……"
This phrase has come under scrutiny the last few days and rightly so. When questioned about the main event this Saturday, all Dana had to say was "don't leave it in the hands of the judges." Answer me this, though. At any point did it look like either Ben or Frankie weren't trying to finish the fight? What happens if you just have two tough guys going back and forward? It's not always as black and white as it may seem.
Do you have a nominee for the MMA Dick-Tionary? Be sure to share it in the comments!
Douche Of The Week
People Who Think Henderson Won
Seriously, how can I possibly say any more about two of the judges on Saturday night that hasn't been said already? That's why it's the people who think Benson won that win this prize. At this point, it's just trolling. Was the fight close? Yes. Was it the closest 49-46 we've seen for a while? Absolutely. It was also clearly in the favour of Edgar. Sorry!
---
Dana Versus!

Roy Nelson
Some people's favourite fat bastard UFC fighter Roy Nelson has been scorned by Dana this week, as the company president finds Roy annoying and is sick of having to deal with him while they film the Ultimate Fighter in Vegas. I'm not entirely sure what White was thinking, getting into this, but maybe he just really wants to see if Shane Carwin can knock his head into the judges laps.
You know, like I do.
---

Rachael McMillan is a few weeks away from making her pro-MMA debut. Join her as she prepares for the fight, week by week, only in the MMA 5 & 1!
There's no Fight Diary this week, as Rachel had a busy week training, but check back next week for another Fight Diary and hopefully an interview as well.
Follow Rach on Twitter for up to the minute updates: Follow @kimurakoi
---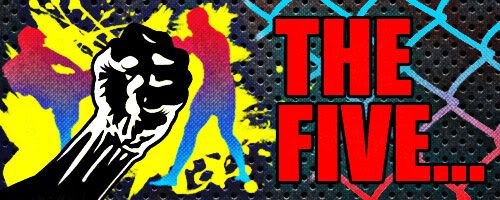 UFC 150 was fun…..

They went again!
Remember that heart felt rant I gave you last week? Well, it came tumbling back down like a house of cards on Saturday when Bruce Buffer uttered the words "and STILL." For all my optimism going into UFC 150, it just goes to show that no matter how the stars align, there are always going to be bigger problems than boring fights.
The night started off well with entertaining prelims, a fun fight between Max Holloway and Justin Lawrence to open the main card and Yushin Okami taking slightly too long to finish Buddy Roberts. I'm going to skirt around Jake Shields, because he's absolutely terrible and has taken the boring decision to a whole new level of crap.
I also solemnly swear to not watch another Jake Shields fight unless a) it's against Anderson Silva or b) I know he gets finished violently.
Anyway, at this point, things were going well. Only really one disappointing fight, but we all knew the last two bouts of the evening would not let us down. Donald Cerrone was rocked against Melvin Guillard only to finish him shortly after in a deserving fight of the night. The main event was also a hugely entertaining fight between two guys who took it close six months ago and were never going to let us down a second time. The wheels came off after the fight, when it looked pretty certain Edgar had the fight won, controlling at least 3, if not 4 of the fights 5 rounds, yet the judges felt Ben Henderson had won the fight. I'm not normally hyper-critical of the judges, but it was one of the worst decisions I've seen in a long time.
The problem is this, though. How can two of the best, most dynamic fighters face each other in another five round war, yet here we are, four full days later, not talking about the fight, but about the decision that followed it. While it is always going to be a problem in modern MMA, given that fights no longer last until they are finished, surely we can have a bit more faith in the judges that the commissions put forward?
---
The 5 & 1 Soundtrack
Look for my review of this highly anticipated album on Monday on 411, but in the meantime, enjoy stand out track "Kettling" from Bloc Party.
---
Excuses

No excuse for this picture
You may remember a few months ago, Dana White stooped to a new low in excuses for ratings and a live gate being low by claiming the Avengers coming out affected the numbers. Remember that? Good. Well, he stooped to a new low by saying that UFC 150 was a poor gate because it's been a bad month for Colorado.
Certainly, they've had those wild fires and the horrific shooting, but without this meaning to sound crass, surely life goes on? Most people would be looking for a distraction at a time like this, something like an MMA show, perhaps.
No, I think the fact that the UFC is expecting its fans to pay hard earned money for crap,  in a poor economy is far more likely than a new movie opening or a tragedy that took place a month ago being the issue in fans not taking much interest.
Perhaps we are all starting to talk with our wallets, not because we'd rather watch Iron Man- despite the fact I probably would at the minute.
---
The 411 MMA Podcast
Another week, another great show from Mark and the guys.
---
Come on, son.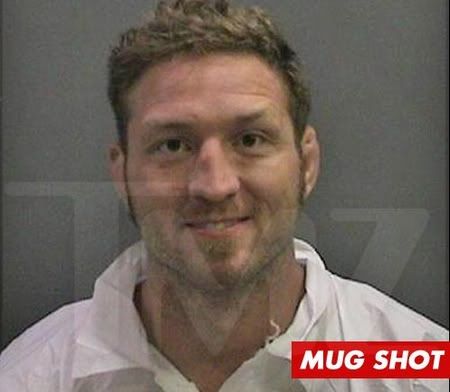 Thanks to TMZ for the image
Jason Miller seems to be a troubled soul. Having hung up his MMA gloves and moved on to pastures new, the last few weeks have become a catalogue of issues for the former TUF coach, which have culminated in him being found naked in a church having broken into it to begin with. Allegedly, the place was trashed and fire extinguishers had been let off all over the place.
While I'm sure the church part is nothing more than circumstantial, rather than being a protest of any kind on Miller's part, it does beg the question of what the hell he was playing at. Is he on drugs? Does he have a bi-polar disorder of some kind? Is he just rich and bored now he's "unemployed?"
The likes of Siyar Bahurdazada and other friends of "Mayhem" have taken to twitter and the social networks to express their support for the troubled star, who maybe need the structure and security that daily training and a fight to work towards to get himself back on track.
---
Like Facebook? Like MMA? Like the 5 & 1? Click Like on the box below to add the 5 & 1 to your Facebook timeline and get all the upcoming gossip and so on!
---
Endorsements!

ELBOW endorsements, more like.
So, given that Jon Jones has signed a lucrative Nike contract, I figured I would be as well to talk about it. In the true style of the column, though, I figured rather than talk about what this means to MMA and so on, I'd look at who else should be sponsored and who by.
GSP- Johnson's Baby Oil
Forrest Griffin- Adidas Sprint Shoes
Dan Severn- Sun Life Pensions
Roy Nelson- McDonalds (come on, too easy)
Clay Guida- Head and Shoulders tangle-free shampoo
Diego Sanchez- Silent Night Mattresses
Anthony Johnson- KFC
Nate Diaz- Rizla Cigarette Papers
Dennis Hallman- Speedo
Jake Shields- Nytol Sleeping aids
Brian Ebersole- Edge Shave Gel
Jon Jones- Budweiser
Wanderlei Silva- Toms Rhinoplasty
Can you guys come up with any more? I'll publish and credit you with the best.
---
Twitter Break!!
Follow @StewartLangeMMA
Follow @411mania
Follow @411wrestling
Follow @411moviestv
Follow @411moviestv
Follow @411games
Follow @411mma
Got a twitter? Click the above links for up to date news from across the 411 spectrum, plus, be sure to follow me for ongoing fun and shenanigans!
Image credit: The Five and &1 banners-
Follow @bossmew
Image credit: All other artwork-
Follow @TEK_Designs
---
Strikeforce time!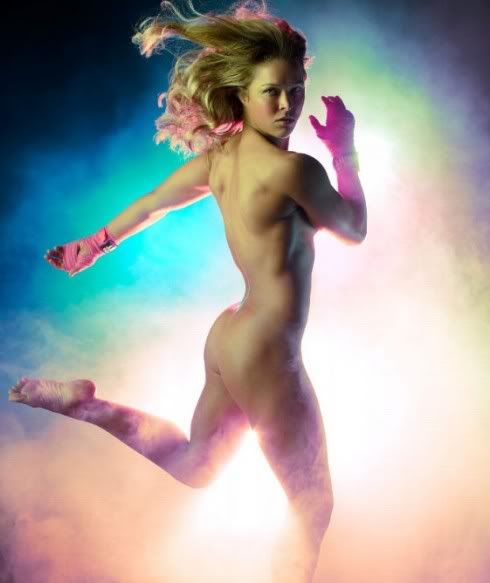 Yes please AND thank you.
This weekend Strikeforce look to put on a show, with their only remaining draw not named Gilbert competing in the main event. That's right, Ronda Rousey looks to defend her belt on Saturday night against a more than capable Sarah Kaufman, although don't expect to see anything other than we're accustomed to here from Rousey.
Also fighting on the card, we have Ronaldo "Jacare" Souza taking on Derek Brunson as he looks to make his way back to Luke Rockhold's Strikeforce championship, so expect a fairly easy win for the former champ here.
I'll not use predictions for this show, but I will say this: I think this shows ratings will be pivotal for not only the future of Strikeforce, but also the future of women in the UFC. This is where we find out if Ronda really is a draw, or if people just aren't that interested in her fighting ability. Don't get me wrong, though- it swings both ways. If this show pulls record numbers for Strikeforce, expect Dana to try and find a way to eat his words.
---
I'm not going to make much of an effort for the tenuous link to MMA here. She played UFC Undisputed 3 once, I heard. Here is……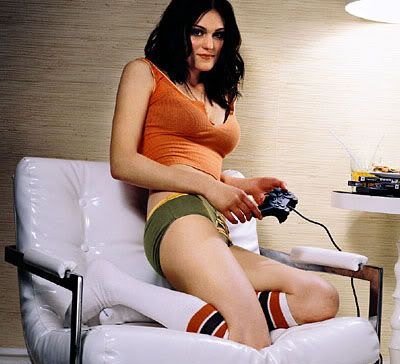 Morgan Webb!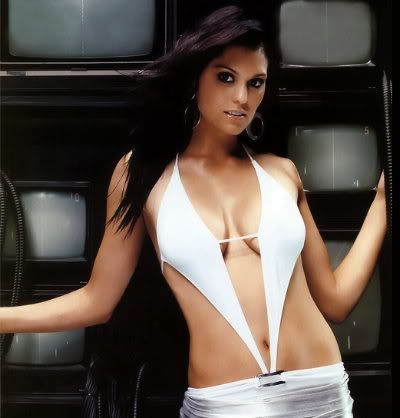 ---
The 5 & 1 End Zone!
That's it for another week here in the 5 & 1, so I hope you enjoyed the column! Please, leave a comment below and be sure to check some of the other amazing work here on the 411.
Alex Watt: "Thoughts From Across The Pond"
Jeffrey Harris: "MMAs 3 R's"
Dustin James: "The Ultimate Writer"
Robert Winfree "Locked In The Guillotine"
Jonathan Solomon: "The Juggernaut MMA News Report"
Wyatt Beougher: "Five Quick Rounds"
Scott Kuczkowski: "The View From The Cheap Seats"
Dan Plunkett: "The Greatest MMA News Column"
Jon Butterfield: "MMA on Tap"
Patrick Mullen: "The Blueprint"
Jeremy Lambert & Samer Kadi: "Occupy The Throne"
Alex Rella: "MMA Top Ten"
Don't forget the other 5 & 1 columns on the site either!
Jack McGhee: Movies
Greg De Marco: Wrestling
I know I've been running the domestic abuse hotline for a few weeks now, but I'm changing my good cause. Friend of the column and 411er Steve Gustafson has recently set up a website to aid those affected by suicide and having been affected personally, I'll be linking to it for you here from now on. Please, if you need to, visit the site and remember, don't suffer alone.
Thanks for stopping by once again, dear reader. It has been a fun week as always, but hey- don't you have something better do do right now? Like, shouldn't you be working? Yeah, don't let your boss catch you looking at this column. If he does, at least scroll right to the lady at the bottom. Otherwise, it'll be REALLY embarrassing. You keep that in mind, but stay safe and I'll……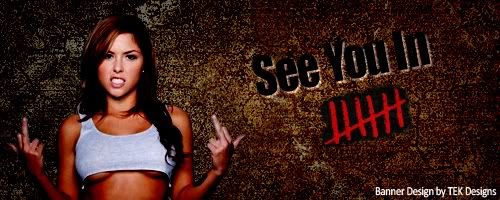 NULL
comments powered by Disqus