The MMA 5 & 1 09.11.12: The Slammed On His Face Edition
September 12, 2012 | Posted by
Well, hello once again, weary traveller. It's time for another MMA 5 & 1! But what's that? What do you mean there hasn't been any MMA news for week? Of course there has. You just need to know where to look for it! Thankfully, I've been able to find the "Right, the wRong and the Ridiculous" news in the world of Mixed Martial Arts.
What do you mean that's what Jeffrey Harris does? So what? I need a new gimmick then? Damn.
Guess I'll just have to continue ripping stuff off from four year old wrestling zone columns then, hadn't I?
WHAMMY!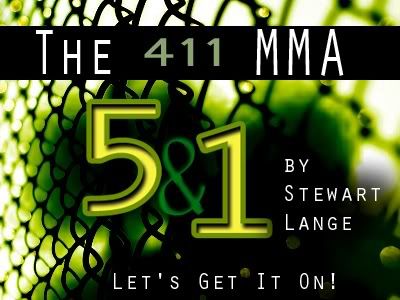 ---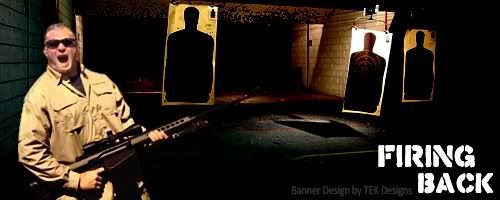 I return fire on last week's comments!
Now, I believe there is a slight issue with comments disappearing, or you just aren't leaving any. Either way, thanks.
According to Jon Jones and Dana White, Jones never called Dana White to ask Chael Sonnen to stop being mean to him.
Posted By:Jeffrey (Registered) on September 05, 2012 at 04:41 AM
Well, does that mean that I have to just take the word of Mr. Chael P. Sonnen? Great. Now I really don't know who to believe.
---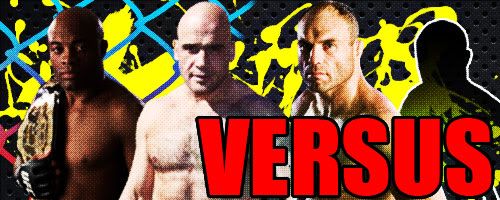 Last week, I threw a bit of a curve ball and pitted Occupy the Throne hosts Jeremy Lambert and Samer Kadi against one another in the Versus arena. Samer came out of top, having sent each of his Twitter followers $4 (Canadian) to vote for him. Rumours this money is still "in the post" are unfounded at the moment.
Now, though, it's the time you've been waiting for. GSP taking on Dan Henderson in the final of the Wednesday Night Superfight!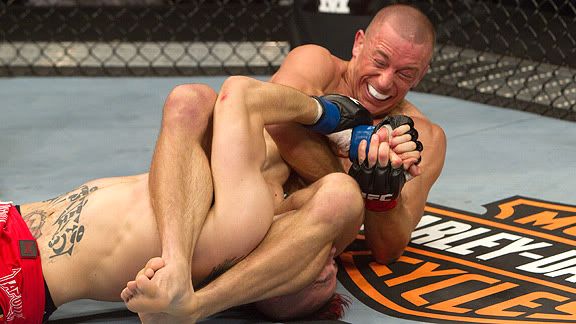 This one is for all the marbles, the chance to be immortalised on the Versus banner alongside Anderson, Randy and Bas as the men YOU have chosen to be considered the top fighters!
---
The Junk Punch Rant Zone!
The MMA Dick-Tionary
Dick-tionary (adj)- An irrelevant look at MMA terms that annoy our hero for no real reason.
This week:

"An Ultimate Fighter winner"
When the Ultimate Fighter started, winning the show was a clear career defining moment and something said fighters could truly be proud of. It made them unique and able to hold some form of bragging rights, having won the worlds toughest reality show. But now, some 400 winners from when Diego Sanchez and Forrest Griffin left Las Vegas triumphant, the title is not only diluted, I'm pretty certain the victorious fighters don't hold an awful lot of stock in the words "Ultimate Fighter winner" prefixing their name. But, as the train rolls on, we'll continue to get these fighters and they will eventually outweigh the rest of the roster by at least 3:1 by 2015.
Do you have a nominee for the MMA Dick-Tionary? Be sure to share it in the comments!
Douche Of The Week
Jason Miller!
Remember a few weeks ago when Jason Miller broke into a church? Yeah, me too. Well, this week he's been charged with the burglary so I figured it was as good a time as any to take a moment and remind ourselves of how much of a douche he is.
Thanks for reminiscing with me guys. It's been beautiful.
---
Dana Versus

Chris Weidman and Lyoto Machida!
So, despite Machida being top ranked a couple of weeks ago and Weidman having one of the strongest claims for a shot at Anderson Silva in the Middleweight division, Dana White has told them they're not getting a shot at either respective belt and they just need to keep putting wins on their resumes. While I get that Dana has to do this sort of thing for business, especially in the case of Weidman who is still pretty unknown to the casual fans, but these guys are deserving of a chance. Perhaps Dana just needs a break? Maybe if he didn't take everything so personally it wouldn't come to this.
---
What If…..
Now, I know I gave you a choice last week, to which you unanimously replied "Hot girls in Tapout t shirts" but I decided instead to pose you with scenarios that would have changed MMA forever. Every week, it will be something new and all you need to do is tell me what you think would have happened to the sport as a result. Simple? Yes.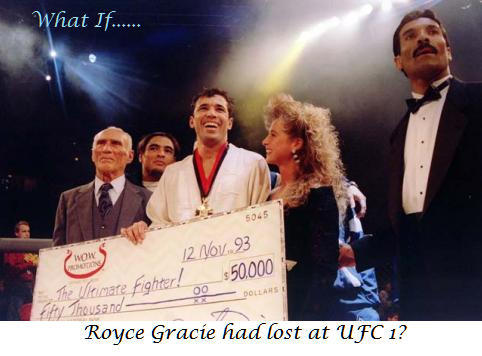 So, Royce Gracie is knocked out by Gerard Gordeau at UFC 1. How does that change the face of the sport? What would have happened to the Ultimate Fighting Championship?
---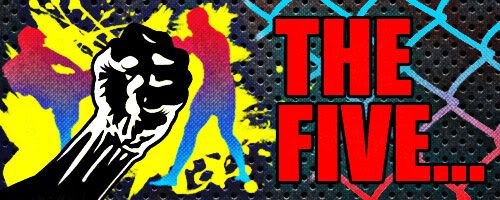 Superfights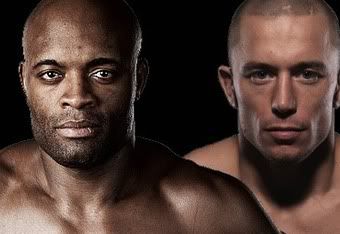 Are we about to see it?
This week, Dana was interviewed on the subject of Superfights and which ones were plausible. First, we'll look at the one that is most unlikely, namely Fedor Emelianenko versus Brock Lesnar. Now, why this was brought to him in the first place is confusing as while both of these guys have retired from MMA, one of them has enjoyed not competing and the other has never fought within the UFC.
Could they get the fight to happen? Well, when money is involved, I can't say it wouldn't but really, I think there's more chance of seeing me step into the cage to fight Batman. Despite saying that, I'd still love to see Fedor in a UFC cage, but not against Brock. While I think he'd be owned by the top five in the division, it'd be good to see him against Randy Couture or well, Brock. I can't deny I would love to see it and BOY would it draw.
More realistic though, is the GSP versus Anderson Silva fight. Should St. Pierre make it past Carlos Condit, White has heavily hinted this fight could happen and despite it not having the same pull as it would have a few years ago, this would still be seriously cool to see. Can anyone say Superbowl weekend? But more importantly, who would win? I still think Anderson would do it, but GSP could still control things and win. Would the winner become the Greatest of All Time? Hard to say, but it would certainly help GSP argue his point as most people will already have Silva in that spot.
---
The 5 & 1 Soundtrack
DJ Steve Aoki goes hardcore as he teams up with members of the Exploited for this huge, angry anthem. Only listen to this song to annoy your neighbours.
---
Wheelchair Spirit

One step too far (no pun)
Coming later this year, Ultimate Cage Fighting Championship and Wheeled Warriors will team up to put on a show, but with a difference. This show will be unique as it will be the first to feature specially adapted wheelchairs to allow disabled people to compete in MMA and boxing bouts. Using similar chairs that they used in the Paralympics for the Murderball and basketball events, they hope to promote this on the back of the most successful Games in many years.
The only problem will be the press surrounding this. However much you agree with equality for everyone, regardless of age, sex, race or ability, this will be misconstrued and undoubtedly seen as some sort of "freakshow" despite the fact the combatants will not see it as anything more than a chance to show how they can compete in any sport they put their mind to.
Further details are in available at the moment, but what do you think? Is this too exploitative, or are you all for it? The event promoter wants to eventually see both boxing and MMA added to the Paralympics, but I just don't think the world is ready for this as anything other than a seedy, underground attraction.
---
The 411 MMA Podcast
Another week, another great show from Mark and the guys.
---
Hall of Fame?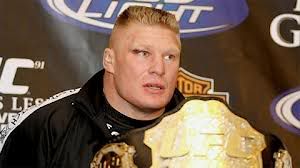 Is he worthy?
Paul Heyman, the MMA authority, of course, has come out this week stating his client, Brock Lesnar definitely fits the criteria for the UFC Hall of Fame. The thing with Lesnar is that he wasn't in MMA very long, so it's pretty hard to argue either side of this argument. On one hand, he's a former UFC champion and the highest grossing pay per view performer in the companies history. On the other, he's got a poor record and despite the fact he's only lost to top contenders, he won the title against a past-his-prime Randy Couture and defended it in a redeeming win against Frank Mir and struggled against Shane Carwin.
The UFC Hall of Fame has come under fire recently for how Dana has refused entry for certain individuals he doesn't get along with, like Frank Shamrock. While Brock and Dana have a much better business relationship, this doesn't necessarily mean Lesnar will be afforded entry into the UFC Hall of Fame. White hasn't commented on this himself but going back to my previous comment, would entry to the Hall encourage Lesnar to make a return to the cage for one last time? Or go full on WWE and have a "Hall of Fame" match between Lesnar and Fedor- winner gets in.
Book it, Joe.
---
Knockout of the Week!
Back by popular demand, Knockout of The Week strikes back with an EPIC FACE SLAM. Watch it, laugh, watch it again, show your friends. Love it.
---
Don't mess with this guy!

He's mean.
For anyone who wasn't sure who the most bad-ass Gracie was, it's not Royce. No, he may be the most famous, most "relevant" Gracie in the history books, but actually, it's Renzo. That's right, Renzo Gracie further cemented himself as the toughest in the family by fighting off two muggers this past weekend. He made it all the cooler by live tweeting us about it, just so we were aware of what was going on.
Apparently, it starts with two guys following Renzo while he's out walking. He first tweets his suspicions and carries on. He realises they definitely are following him when he stops to take a photograph and the guys hang back. Now, these guys have clearly never seen "Choke," as they would have realised this was going to happen to them so yes, they go for Renzo and he lays one of them out and the other runs off. He gives the first guy a couple of black eyes as a "don't fuck with me" reminder and gives chase to the other. Who he chokes out.
The moral of the story here, kids, is don't mess with mental Brazilian fighters. It will serve you well in life.
---
Twitter Break!!
Follow @StewartLangeMMA
Follow @411mania
Follow @411wrestling
Follow @411moviestv
Follow @411moviestv
Follow @411games
Follow @411mma
Got a twitter? Click the above links for up to date news from across the 411 spectrum, plus, be sure to follow me for ongoing fun and shenanigans!
Image credit: The Five and &1 banners-
Follow @bossmew
Image credit: All other artwork-
Follow @TEK_Designs
---
A short Five

Another fight changed.
This is pretty late news, so it's saved this being a 4 & 1, but it was revealed yesterday on Twitter that Quinton "Rampage" Jackson is out of his fight against Glover Teixeira at UFC 153 in his last bout for the organisation. At time of writing, the rumour mill is running wild, with potential replacement opponents including Ryan Bader and Chael Sonnen although nothing confirmed as yet.
It's a big blow as the final fight in the UFC for one of the big names was going to be a good draw for the company, plus it was going to be a good chance for Teixeira to prove just how good he is. He's being called a "fearsome light heavyweight" but only seems to have gained this reputation after Shogun avoided fighting him. Is he that good? Hopefully we see him against someone else to find out.
After deadline, it's been announced that Jose Aldo is out of the main event of UFC 153 as well. In tribute, the next 5 & 1 may feature no MMA whatsoever. I'll see if I get injured or not.
---
I'm not ashamed of just featuring hot women sometimes who have nothing to do with MMA, especially when they helped shape so many childhoods. This week, I give to you……
Tiffani Amber Thiessen!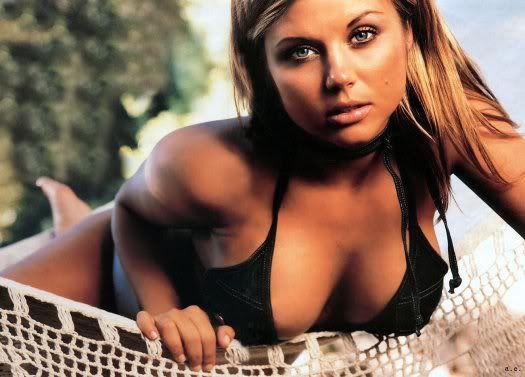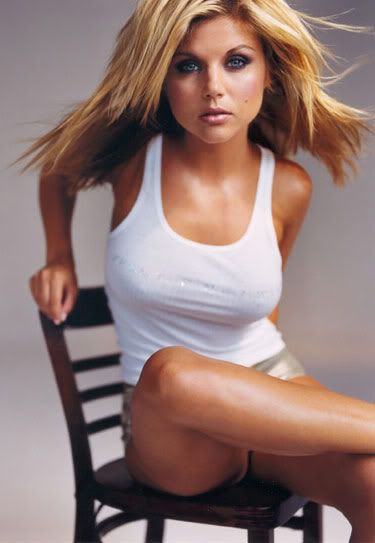 ---
The 5 & 1 End Zone!
That's it for another week here in the 5 & 1, so I hope you enjoyed the column! Please, leave a comment below and be sure to check some of the other amazing work here on the 411.
Alex Watt: "Thoughts From Across The Pond"
Jeffrey Harris: "MMAs 3 R's"
Robert Winfree "Locked In The Guillotine"
Jonathan Solomon: "The Juggernaut MMA News Report"
Wyatt Beougher: "Five Quick Rounds"
Scott Kuczkowski: "The View From The Cheap Seats"
Dan Plunkett: "The Greatest MMA News Column"
Jon Butterfield: "Monday Morning MMA"
Patrick Mullen: "The Blueprint"
Jeremy Lambert & Samer Kadi: "Occupy The Throne"
Alex Rella: "MMA Top Ten"
Don't forget the other 5 & 1 columns on the site either!
Jack McGhee: Movies
Greg De Marco: Wrestling
I know I've been running the domestic abuse hotline for a few weeks now, but I'm changing my good cause. Friend of the column and 411er Steve Gustafson has recently set up a website to aid those affected by suicide and having been affected personally, I'll be linking to it for you here from now on. Please, if you need to, visit the site and remember, don't suffer alone.
That's all I have time for this week, so hope you had as much fun as I did. Be sure to tune in next week for another MMA 5 & 1. Remember, let me know- what would have happened if Royce had lost at UFC 1 and be sure to vote in the final of the Superfight Grand Prix!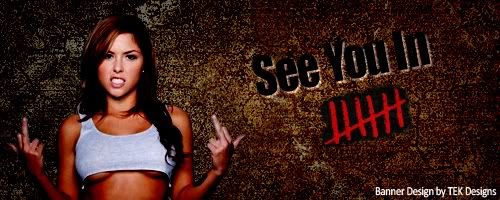 NULL
comments powered by Disqus