The MMA 5 & 1 09.19.12: The Rap Battle Edition
September 19, 2012 | Posted by
What's going on, people? Are you all ready for another MMA 5 & 1? Good to know. It's a good week to be an MMA fan, as the UFC returns for the first event in what feels like forever this weekend. Good times. This week has been brought to you by Avengers Blu Ray delays, Atari 2600 games and the worlds WORST ever recorded man flu. I don't get sick, but when I do, stand back. The first cold I've had in years. Also, hiring and firing a guy in my shop within one week didn't help matters stress wise.
If you're reading this, Stewart Lange wishes you all the best in your future endeavors.
BANNER WHAMMY!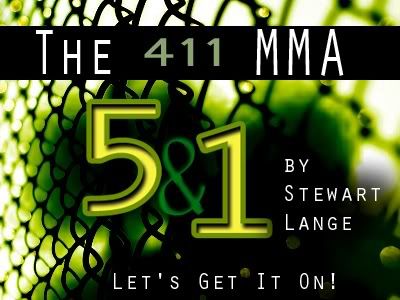 ---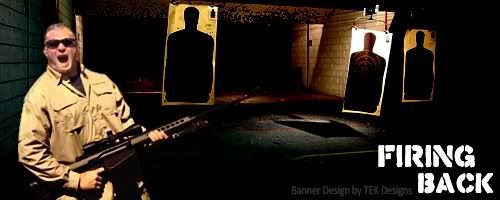 I return fire on last week's comments!
You should be ashamed of yourself for posting Tiffani Amber Thiessen, Stew…but only because she doesn't look like that anymore and it's a reminder of a better time.
Also, Samer didn't have to bribe me to vote for him in Versus last week – I saw that video of Lambert after he lost a bet, and I think he'd lose to a stiff breeze.
Posted By:Wyatt Beougher 2 (Registered) on September 12, 2012 at 08:22 AM
Being a fellow skinny bastard, I can't really comment. You leave Kelly Kapowski alone!
Nice cameltoe in Kelly Kapowski's first pic. Damn she's hot!
Randy got into the HoF and he didn't have a "good" record
Posted By:GeeSpotter (Guest) on September 12, 2012 at 10:19 PM
I've spotted GeeSpotter around the site this week and I have to say, I may have a new favourite commenter. That said about Randy though, he did do more for MMA than Brock…..
Didn't he?
---
No Versus this week folks, as I try to build the next Tournament. Do you have a favourite you want to see in the Superfight Grand Prix? You pick him, I'll make it happen. Hit me up in the comments section!
A BIG thanks to Kyra for my updated Banner, too!
---
The Junk Punch Rant Zone!
The MMA Dick-Tionary
Dick-tionary (adj)- An irrelevant look at MMA terms that annoy our hero for no real reason.
This week:

Do you want to be a fucking fighter?
Yes, Dana's famous TUF opening rallying cry makes it's way into the Dick-tionary, just for being totally overused by now. While it is subject to a fair amount of ridicule elsewhere (Lord Csonka's Twitter, for example) it deserves immortality in your one stop shop for annoying MMA crap.
Do you have a nominee for the MMA Dick-Tionary? Be sure to share it in the comments!
Douche Of The Week
Oddsmakers
Why would they be my douche of the week? Well, for writing off Stephan Bonnar, of course! Give the guy a break. He has as much chance of beating Anderson Silva as anyone else he's likely to face. Admittedly, that's not a very good chance but come on, let's get behind the underdog! Look, I know he's going to become another victim and I love me some Silva, but the 5 & 1 is officially on Team Bonnar. I just love to be awkward and different.
---
Dana Versus

The TUF Audience
While watching the first episode of The Ultimate Fighter, it became clear what the problem with the show is- Dana. He seemed to want to be a grumpy asshole throughout as much of the show as possible, noise up Roy Nelson at every opportunity and have people talking about him more than the fighters in the cage. Not particularly cool, if you ask me. If you are new to TUF and worry about the loudmouth ass on the microphone, don't worry. He's not in it all the time.
---
What If…..
A resounding NO replies to last weeks What If….. so we'll run it again. I'm genuinely interested to hear what any of you may think would happen if these key moments in MMA history had gone down differently.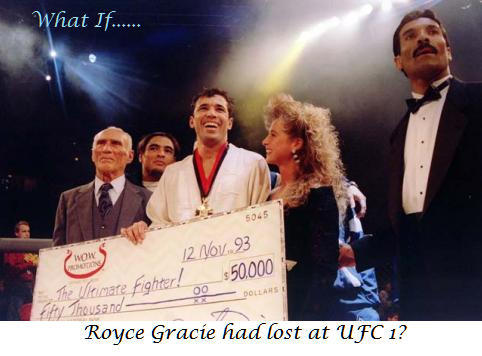 So, Royce Gracie is knocked out by Gerard Gordeau at UFC 1. He retires and doesn't fight at UFC 2. Kickboxing and Muay Thai rules supreme during the first 4 UFC Tournaments.
What happens next?
---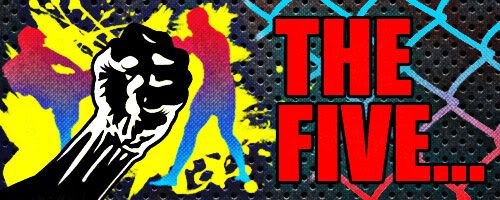 UFC 153 Change Up!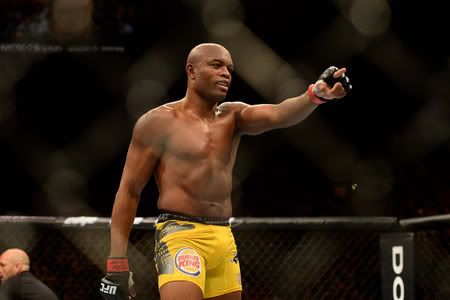 You're next, Stephan!
Makeover time in Zuffa towers, as UFC Rio suffered a few changes as the main event was thrown into disarray because Jose Aldo is a mental bike rider and Quinton Jackson is, well, injured. Without a co-main or main event, the second UFC event in as many months looked to be in jeopardy as time to find replacements drew short. But, cometh the hour, cometh the man as none other than Stephan Bonnar stepped up to save the day. Needing an opponent, the UFC turned to local Brazilian fighter Anderson Silva to take on the TUF runner up in what could be a career making match for him. Can anyone say Rocky vs Apollo?
All joking aside, it's a pretty fun match, albeit one Silva should win fairly easily. With nothing really to gain other than fighting in Rio and no doubt a few dollars, Anderson shows just the man he is by taking this fight, as does Bonnar by taking a short notice fight against arguably the Greatest MMA fighter of all time.
Strangely, the buzz around the event seems to have changed and it looks like it could be a really fun card. I'd have loved to see Aldo take on Edgar and Rampage retire from the UFC, but this just seems like a lot of fun. Hopefully it is and we get another fantastic Brazilian card.
---
The 5 & 1 Soundtrack
I've accidentally re-discovered one of my favourite bands recently, in Faith No More. Here's the EPIC (pun intended) "Be Aggressive" from the seminal Angel Dust album.
---
TUF Time!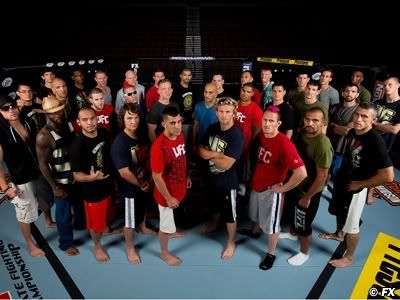 The TUF 16 Douches
 It's Ultimate Fighter time again and this time, it's Roy Nelson and Shane Carwin going at it as coaches, with one of the more star studded coaching staff line ups ever. With Nate Marquardt, Pat Barry, Gilbert Melendez and the Diaz brothers all in the gym, this season promises to be one of the more entertaining in recent years. As for the fighters, I usually like to share my stand outs and favourites, but I'm literally not going to be naming names until the fights start properly. Last season, every pick I made early on was a total dud so this year, no names. A couple of guys looked really good, so will no doubt fizzle out and a few guys looked dull as dishwater so they'll no doubt go on to dominate the season.
The "Smashes" starts tonight with Ross Pearson and George Sotiropoulous as coaches, as Team UK look to defeat our colonial cousins in "foitin'!" The cast list is pretty good for the UK, with a few decent fighters from local circuits on it. My pick is Norman Parke, he's a top guy and with any luck, deserves a success in the UFC. I was scheduled to be covering the show, but due to the UK television schedule being terrible, I can't. It's a shame as this could have been a great opportunity to earn some new fans, but they tucked it deep away on the scheduling.
---
The 411 MMA Podcast
Another week, another great show from Mark and the guys.
---
BAMMA!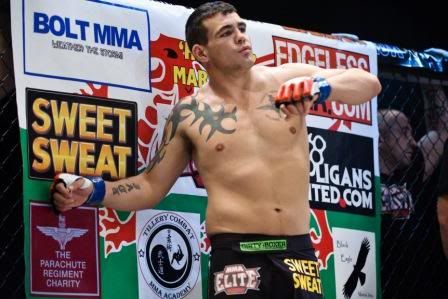 The next UK MMA star. Bank on it.
A big night for British MMA went down on Saturday night as BAMMA came live from Wembley Arena, with 411's very own Alex Watt and Jon Butterfield in attendance. I was unable to apply for a credential due to work commitments, being that I can't have commitments that aren't my work, so I had to settle for watching from the comfort of my living room. We only got three of the fights from the card, which was a shame as from their report, the undercard seemed pretty exciting. In the main event, we saw former UFC fighter Andre Winner lose to Rob Sinclair  in an exciting back and forth split decision. While Winner won't make it back to the UFC on losses, performances like this would have been good enough to defeat many non-Zuffa lightweights, especially his 5th round performance. Rob Sinclair continues to look great in BAMMA so you can only imagine him continuing like this and he may get a call.
Elsewhere, Jack Marshman continued his transformation into the next big British MMA star with a great first round submission over Andrew Punshon. Marshman is an active serviceman and is celebrating his win with a boxing match this Saturday night. The main card opener was an awesome little brawl between veteran Denniston Sutherland and Leeroy Barnes, who wanted to continue his "legend killing" run of form. Sutherland had other plans and the two went to war in a fight I highly recommend checking out.
British MMA is finally getting the coverage it deserves and BAMMA 10 was a great showcase for what talent we have over here. Hopefully, it was a big enough success they can continue to build and expand.
---
Knockout of the Week!
Oh yes! Another awesome knockout! BOOM!
---
FIGHT WEEK!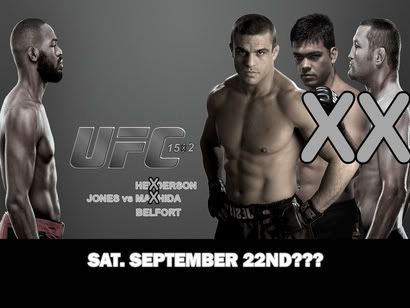 Credit to BloodyElbow.com
It's nearly time for UFC 152, the much changed and maligned PPV will be taking place this Saturday night and well, I don't know how to feel about it. Do I want to see the most dominant young champion in years continue to make legends his victims? Or would I like to see an all time favourite smack Jon Jones around and claim another UFC title? Frankly, regardless of what has happened in the past weeks, it'd be the latter. I'm not going to cheer against Vitor, no way. I was looking forward to Henderson smacking Jon, but I'm quite happy with Belfort becoming the new UFC Light Heavyweight Champion.
Michael Bisping and Brian Stann I'll cover in the Five, but we also have the vanilla midgets Joseph Benavidez and Demetrious Johnson going for the inaugural Flyweight championship. This should be a fast, exciting fight and while it's hard to pick against Benavidez, Johnson has always screwed me over when I've picked against him so I really don't think I'll pick anyone here. I'll just sit back and enjoy. Matt Hamill makes a return to the cage to help round off the card and it's actually looking like it might be pretty good. Who knows. Maybe absence makes the heart grow fonder and this will be a really fun card whatever happens.
---
Twitter Break!!
Follow @StewartLangeMMA
Follow @411mania
Follow @411wrestling
Follow @411moviestv
Follow @411moviestv
Follow @411games
Follow @411mma
Got a twitter? Click the above links for up to date news from across the 411 spectrum, plus, be sure to follow me for ongoing fun and shenanigans!
Image credit: The Five and &1 banners-
Follow @bossmew
Image credit: All other artwork-
Follow @TEK_Designs
---
411 RAP BATTLE TIME!!!!!!

Actual picture from the battle. I'm the black guy.
So. A few weeks ago, Jeremy Lambert and I somehow ended up agreeing to preview Michael Bisping vs Brian Stann for the Mancave, his website. The difference was though, that we were going to go the way of a rap battle. For those unfamiliar with the concept, a rap battle is using bars of rhyme to insult, degrade and humiliate your opponent. Obviously, I'm pulling for fellow Brit Michael Bisping, whereas Lambert is in the corner of Brian Stann. If you want to listen to it, here's the link. Following, I'll dictate it to you so if you can't listen to it, or just don't want to, you can read what we wrote.
Thoughts From The Mancave: Lambert Vs Lange: UK Vs USA Rap Battle
Lambert: Let me start by stating the obvious: Michael Bisping is a cunt/
A whiny and protected bitch who, every time he faces stiff competition, gets bumped/
Dan and Wanderlei? Got punched. Rashad and Chael? Got dumped/
And he wants to fight Anderson Silva? Dude are you dumb?/
When Stann punches, steak flatter/
When Bisping punches, cake batter/
When Stann punches Bisping, all of England will feel it, quake shatter/
I dare Bisping to try and stick and move his way to a decision/
Stann trains with Greg Jackson, he's killing the sport with that vision/
You don't think Brian won't be prepared for that act?/
Shit, he'll attack so fast that/
Mike will wake up thinking he's the one who went to Iraq/
Bisping spars daily with Cheick Kongo and Tiki/
Wow, even in training Mike likes to make sure things are easy/
It's no wonder he barely improves/
When he's better off fighting Arianny instead of those dudes/
Now Bisping is an underrated wrestler, but I dare him to try a takedown/
He'll end up in a clinch eating knees until his body breaks down/
Stann will give him a swollen nose and a red covered face/
After this fight he'll be known as "Michael Bisping: the gay clown"/
Lange: When you swear to start a battle, it's obvious to those that know/
Your bars have a terrible flow and this war of words will play out exactly how this fight will go/
By that, I mean UK dominance from the start, from "let's get it on" to closing horn/
The end result will be Brian Stann even further fucking gone/
From a shot at Anderson, division number one/
Bisping will send him to the prelims, against the likes of Lawler/
It don't even mean Tom, he'd better hope it's Jerry "King" because his confidence will be smaller/
Than the list of candidates for a shot at 185, but on this night an Englishman will keep his dream alive/
Of being that Brazilian mans latest poor victim, just like that guy called Chael/
But just like him, he's going to crush forces hero Brian Stan without fail/
The man, they cry, he served the country as a top marine/
Check his records, they sent him there just to dig latrines/
Let me get that straight, those that serve should be considered heroes/
But after UFC One- five- two, Stann's win column will increase by zero/
Because he'll face a better man, from the united kingdom/
And when it's done he'll bear the scars of all the fists that hit him./
Lambert: I have to give you credit for that line about the latrine/
But you got it wrong cause the only one full of shit is Bisping/
Let's examine the wise words of Michael throughout the years/
"unlike Shogun, I've never turned down a fight in my career"/
Of course you haven't fool, the UFC gives you easy fights or a big name/
You're also not a former champ and TUF don't count, that group was lame/
"I'm going to teach Matt Hamill some respect"/
Like Hamill can be taught, he can't even hold his hands correct/
And he still kicked your ass, you won due to a judging defect/
"Jorge Rivera is an easy pay day"/
Now he's talking about Munoz and Boetsch and how much they each weigh/
Rivera was easy money for Mike/
Yet he still cheated and after the fight/
He spit at the corner and when he talked to Joe on the mic/
He treated Jorge like he was Orlando and Mike was Dwight/
So even though UFC 127 was easy money/
He made it hard on himself by doing some stupid shit that he thought was funny/
And this dummy was fined like Dana White was Jack Tunney/
And now he's talking shit about how he's unimpressed with the rest?/
Bitch, leave that meme to McKayla Maroney
Lange: I'm amazed to see you in the second round/
But Stann wont get this far due to Bispings ground and pound/
Now I had to google McKayla Maroney, hoping she would be a bit of a honey/
But that joke was just shit and wasn't the slightest bit funny/
And what else is shit about this all American?/
Stann the man, ain't apple pie, because he was born in JAPAN/
 Now in the UFC he's looking good/
But nothing like we think he should/
Cause Brian Stann has before fell/
At the hands of Steve cantwell/
Chael Sonnen, Phil Davis and a big polish dude/
Made Stann's skills look lame, basic and crude/
Soon he will be on the lam, but hiding from an Englishman/
But in a cage of eight sides, he'll struggle to hide, like on the front line, except he was tucked up inside/
In a tent with a man who he was made to call sergeant/
And here's where this takes a slightly gay tangent/
Being made a bigger bitch than he will on September twenty-second.
Lambert: Michael Bisping is nothing but the great Manchester hype/
What's he most famous for? Always….circling…..right/
Truth be told, this isn't even a fair fight/
This is the stars and the stripes/
Versus the tea and wooden bites/
This is Eminem vs. P Diddy/
This is a lion vs. a kitty/
Mother fucker this is Manchester United vs. Manchester City/
Now Brian is a gentleman, so he won't flap his gums/
But this Saturday, Bisping's title hopes are done/
Once Mike steps into the cage at the end of Blur "Song 2″/
He's getting put underground with the trolls/
Like a sherdog noob/
This fight won't go to the judges, no need for their score/
If you know anything about history, you know what's in store/
Stann puts Bisping in a box, revolutionary war 
Lange: Man United versus Manchester City?/
Just shows your knowledge of football is shitty/ 
Ain't no way this fight will be as closely matched/
When Michael Bisping makes Stann one Star Spangled Twat/
Lying flat on his back, legs sprawled on the mat, with the crowd and his corner knowing that will be that/
They call Bisping the "Count" so thats what I'll do, break this thing down by numbers and make it easy for you/
One- the number of clean shots Stann will withstand landing true/
Two- The better men he'll have lost to, only this year/
Three- the number of Bispings he'll see, feeling queer/
Four- The months Brian Stann will be told to sit out/
Five- hours after the fight until Stann will know what people are talking about/
Because this Englishman will treat Stann like we treated the Krauts/
So there we have this fight by the numbers, Plunkett-style/
You Yanks won't want to think about this fight for a while/ 
Revolutionary war? Fucker, this ain't seventeen oh-four/
You wont talk shit about big Michael Bisping no more/
When he puts Stann on his back and punches his face through the floor.
So there you have it! We're pretty please with it, but by no means is it world beating stuff! Please though, vote for your winner below:
We're betting on this, so please- any suggestions for a loser humiliation would be greatly appreciated. Otherwise, I hope you enjoyed it!
---
So, since Kelly Kapowski went down so well last week, how about another "90's chick that was really hot when you were too young to know better and then she grew up and became not hot?"
Cool. Then I present to you…….
Melissa Joan Hart!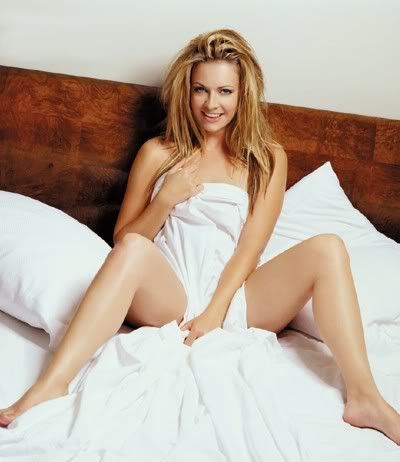 ---
The 5 & 1 End Zone!
That's it for another week here in the 5 & 1, so I hope you enjoyed the column! Please, leave a comment below and be sure to check some of the other amazing work here on the 411.
Alex Watt: "Thoughts From Across The Pond"
Jeffrey Harris: "MMAs 3 R's"
Robert Winfree "Locked In The Guillotine"
Jonathan Solomon: "The Juggernaut MMA News Report"
Wyatt Beougher: "Five Quick Rounds"
Scott Kuczkowski: "The View From The Cheap Seats"
Dan Plunkett: "The Greatest MMA News Column"
Jon Butterfield: "Monday Morning MMA"
Patrick Mullen: "The Blueprint"
Jeremy Lambert & Samer Kadi: "Occupy The Throne"
Alex Rella: "MMA Top Ten"
Don't forget the other 5 & 1 columns on the site either!
Jack McGhee: Movies
Greg De Marco: Wrestling
I know I've been running the domestic abuse hotline for a few weeks now, but I'm changing my good cause. Friend of the column and 411er Steve Gustafson has recently set up a website to aid those affected by suicide and having been affected personally, I'll be linking to it for you here from now on. Please, if you need to, visit the site and remember, don't suffer alone.
Thanks for dropping by, folks! I hope you enjoyed the column and the rap battle. It's been a fun thing to record and write so I hope you can take the time to enjoy it. That's all I have time for though, so I guess I'll just have to……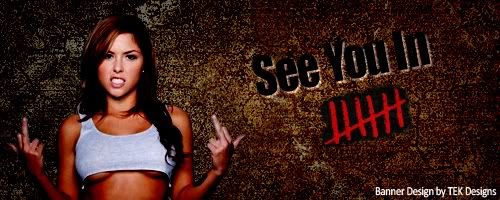 NULL
comments powered by Disqus