The MMA 5 & 1 09.26.12: The I'm Here, But Thinking About Borderlands Edition
September 26, 2012 | Posted by
Oh, well hello. I've been expecting you, fellow Vault Hunters. That's right folks, this weeks MMA 5 & 1 is brought to you by the driving urge to be playing Borderlands 2. But it's okay, because at least I've got a lot to talk about, including the long awaited return of shit predictions and a new tournament. But you don't want to read about the column here, you want to read about my crap, so you'll be happy to know my car has a flat, I spent the repair money on Borderlands and have to inflate it fully before driving anywhere. I'm a living road hazard.
Don't worry, it's not as bad as all that. It's a slow puncture and I just haven't had the time. I still have enough time for you guys though.
BANNER WHAMMY!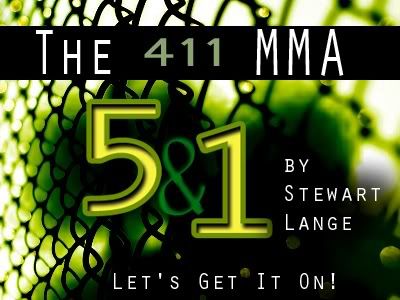 ---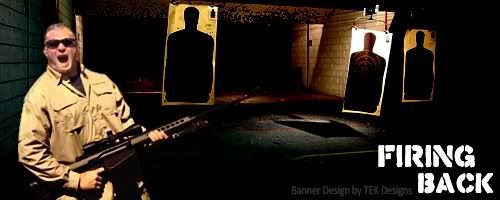 I return fire on last week's comments!
Hey be nice to Melissa Joan Hart. I still find her attractive. Not every woman I think has to be Megan Fox in order to be hot or attractive.
=
Posted By:Jeffrey (Registered) on September 19, 2012 at 01:19 AM
I agree Jeff. Hell, I'd even say I'd rather Melissa than Megan. I feel like Melissa would appreciate it more. That's right.
Umm, who has Michael Bisping beaten? Nobody.
Posted By:Ryan Haseldine (Guest) on September 19, 2012 at 04:57AM
Yeah, he's terrible.
"Man United versus Manchester City?/"
Speaking of which I just can't stop myself from laughing each time I see those poor City fanboys deluding themselves they are supporting an actual proper football club…
Posted By:Oy Vey! (Guest) on September 19, 2012 at 07:41 PM
I'll be honest and say I now know next to squat about football having drifted away from it big time over the last year or so, but yeah. Fuck the Manchester clubs.
---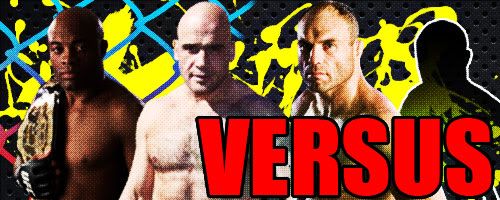 It's time for a BRAND NEW TOURNAMENT! I decided the big guys have been having all the fun, so I decided to go for mainly fighters around 155lbs, although I've strayed up and down a class for a bit of variety. Hopefully, this will be the most successful tournament yet – it's all up to YOU to vote for your favourite fighters and make sure they progress!
This week, Jose Aldo takes on "The Prodigy" himself, none other than BJ Penn! What if these two pound for pound stalwarts were to go head to head? Well, you make sure and vote to let me know who you think would win!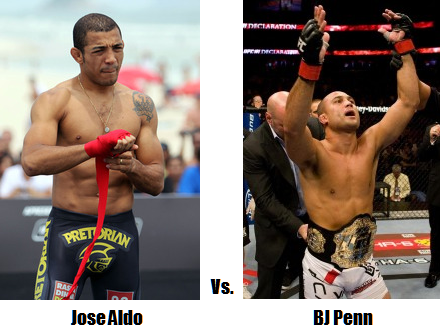 ---
The Junk Punch Rant Zone!
The MMA Dick-Tionary
Dick-tionary (adj)- An irrelevant look at MMA terms that annoy our hero for no real reason.
This week:

HE'S GOT IT!
If you hear Joe Rogan shout this during a submission attempt, you know the fight is going to continue. Whether they've been watching Good Ol' JR milking it, or genuinely think all submission attempts will finish the fight, I cannot say. What I can say, though, is that it's really, really annoying and they should probably just stop, since they're both running out of words to use that aren't in the Dick-tionary.
Do you have a nominee for the MMA Dick-Tionary? Be sure to share it in the comments!
Douche Of The Week
Dan Miragliotta
Now, I really normally like Dan and don't want to nit-pick, but his decision to stop Charlie Brenneman vs Kyle Noke on Saturday was horrible. Noke scored a big shot that wobbled Brenneman, but didn't put him away. Miragliotta stepped in and called time on the fight, despite Brenneman not being finished. The only saving grace was that he saved us from a "Spaniard" fight. Actually, maybe he deserves a hero of the week award instead.
---
Dana Versus LOVES!

Boo-urns
If you didn't like UFC 152, you're a complete moron and I don't want your money.
So, I'm paraphrasing slightly, but that's what Dana said after Saturday's UFC card. I agree with the sentiment, it was a pretty good show, but what's the need in saying that? If you don't like something, fuck you. Brilliant strategy, boss. Dana is obviously on a me-versus-the-world mission at the moment and I don't quite know how he sorts it out.
---
What If…..
Last week: What if Royce Gracie had lost at UFC 1?
The popular response seemed to be that the Gracie family would have come to UFC stronger and more prepared, just delaying the inevitable and regardless, the strong wrestlers like Dan Severn and Ken Shamrock would have still gone on to dominate.
In this scenario, Randy Couture doesn't make nice with the UFC and doesn't return to defeat Tim Sylvia at UFC 68, therefore not becoming the UFC Heavyweight champion.
What happens next?
---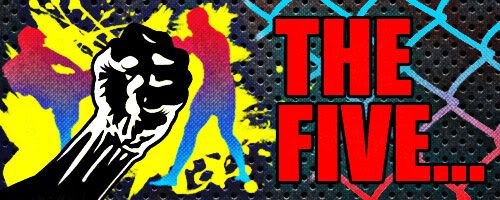 UFC 152 Fun!

The finishing move!
The event that is technically UFC 151 went down on Saturday and yeah, it was a pretty good show. Jon Jones took on Vitor Belfort in the main event and was caught in a submission hold that almost stopped the fight. Belfort didn't keep the arm locked and while Jones wouldn't have tapped, his arm could have snapped and that would have been all she wrote for the dominance of the youngster. Whether this was a factor in why he looked so sluggish and uninterested for the remainder of the fight. I'm not saying it wasn't a dominant performance for the rest of the fight, but it really didn't look like the same guy that destroyed Shogun and turned Brandon Vera into a cauliflower.
The co-main was a fun flyweight fight that, for some reason, the Canadian fans in attendance decided to boo. It's a shame as it was a really competitive fight and maybe it was just no fun to watch live. From my comfy couch it was an entertaining 25 minutes with Demetrious Johnson once again making me look an ass with my picks as he took the first ever UFC 12lb title with him.
I won the "rap battle" as Michael Bisping continued to win people over with a great showing against Brian Stann. Stann landed a solid shot in the first round, which seemed to be what his fans are latching on to, but come on. He was always going to land, admit you're as shocked that Bisping took it like a champ as Stann was. Still, Dana White doesn't want to give Bisping to Anderson yet and fair enough. He obviously likes the Manchester man and doesn't want to hurt him.
---
The 5 & 1 Soundtrack
An interesting band from the UK here, infusing metal, ska and hardcore, with a female as one of the main vocalists. Worth a look.
---
Cancellation!

Dammit, Gilbert.
Strikeforce is cancelled! Gilbert Melendez is injured! Greg Jackson is killing the sport! It's all Jon Jones' fault! Rabble rabble rabble! That's right, that's been my Twitter feed for the last couple of days, since Zuffa have had to pull the plug on another MMA event. When Gilbert Melendez got injured in training and pulled out of his fight with Pat Healy this coming week, Showtime politely informed Strikeforce they would no longer be showing the fights without Melendez. With little other choice, the show was called off altogether adding to the woes of Strikeforce even further.
They've cited lack of a major star as the reasoning for cancelling the show, which is pretty reasonable considering there aren't any decent names left in Strikeforce. With a suitable opponent for Daniel Cormier still lacking since Frank Mir is out, does it not make sense to try and thrash out a deal with Showtime to swallow up the remaining stars, cutting whatever is loose to try their luck in Bellator and the like?
---
The 411 MMA Podcast
There was no show this week, so here's another chance to catch last weeks.
---
Bellator= Criminals

The most sought after signature in MMA?
In another Dana White related bit of news, he's spoken out about Bellator and their "hand-cuffing" of Tyson Nam. Now, Tyson Nam is not a hot commodity in MMA, but Bellator are mistreating him since they have "first refusal" over offering Nam a contract since he was twice signed to fight with them but didn't. Since knocking out Eduardo Dantas, Bellator have been desperate to sign Nam but their methods are slightly off. For some reason now, Dana White has waded in and given his two cents worth, despite having nothing to do with the situation. White has called the methods used by Bellator "borderline criminal" which is funny. Because, we all know the UFC have their toes in a few dodgy puddles, but also because does anyone think White even knows who Tyson Nam is? Has he realistically ever seen him fight? Bearing in mind, a few weeks ago he'd never heard of Julie Kedzie.
This will no doubt be settled out of court and Tyson Nam will no doubt go on to not fight in the UFC, but time will tell as there's no doubt a few more twists and turns in this. At the very least, enough material for a "Dana Versus" down the line.
---
Knockout of the Week!
We go old school Pancrase this week!
---
Big Draw!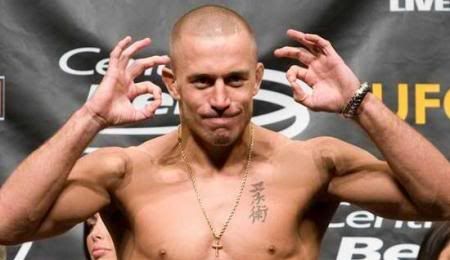 He can take your money
When the Toronto Sun posted an article claiming that the UFC had lost their biggest Pay Per View draw in Brock Lesnar, Dana White (yes, again) decided to refute this by telling us the biggest draws in the company. His list? GSP, Anderson Silva, Jon Jones, Rashad Evans and Chael Sonnen. While I don't think he's wrong, that's a scary list compared to even three years ago. While St. Pierre and Silva would have been on it, it would no doubt have also featured names like Penn, Lesnar and even Randy Couture or Chuck Liddell. As the stars have gotten old, this just shows how badly lacking the UFC is in pure star quality if Rashad Evans is one of the biggest money names they have. I get that he's a company man and all, but come on. Chael I can get, he's the old school heel, but not Evans. Looking forward to the future, though and it becomes bleaker. Who takes the place of these guys? Rory MacDonald? Carlos Condit? Alexander Gustafsson? Unlikely, but these are no doubt the next wave of title contenders and main eventers in the UFC. Who knows how they will fare.
---
Twitter Break!!
Follow @StewartLangeMMA
Follow @411mania
Follow @411wrestling
Follow @411moviestv
Follow @411moviestv
Follow @411games
Follow @411mma
Got a twitter? Click the above links for up to date news from across the 411 spectrum, plus, be sure to follow me for ongoing fun and shenanigans!
Image credit: The Five and &1 banners-
Follow @bossmew
Image credit: All other artwork-
Follow @TEK_Designs
---
411 RAP BATTLE TIME!!!!!!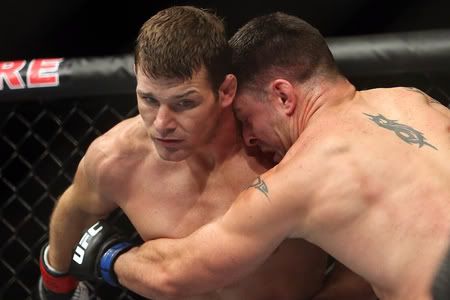 Stann takes a shoulder to cry on.
Remember Jeremy and I had a rap battle? Well, here it is again.
Thoughts From The Mancave: Lambert Vs Lange: UK Vs USA Rap Battle
Anyway, you guys voted for me to win and as a forfeit, Lambert had to write just one more verse, commending me and Michael Bisping. Enjoy.
When a man loses a battle, a man admits defeat/
But bitch I didn't lose that battle, I WAS NEVER BEAT!/
I'll play nice though and give Stewart his credit/
He brought it with his rhymes and with the way he said em/
Your last round was crazy, that counting scheme was impressive/
Although mentioning the name Plunkett was a bit excessive/
Dan Plunkett, listen up, this is the only time I'll say this/
Tuesday's suck, Wednesday's with Me, Samer, and Lange are the greatest/
Now Michael Bisping, you did a great job in that fight/
Except once again, you got caught with that right/
You came back strong and won a clear cut decision/
But when you fight Anderson you better clear your vision/
Because his right will knock you down another division/
The way you took down Stann with ease, I applaud you/
You've improved a ton, but I still wish you'd shut your jaw dude/
That mouth got you this far and all those others suck/
So come on Dana, give Mike his title shot/
HOOK A BROTHER UP!
Thanks for the votes. I enjoyed it and for what it's worth, will happily accept a rematch whenever Jeremy wants one.
---
You seem to be digging the hot girls from 90's shows, so here's the ultimate favourite. Buffy. I give to you…..
Sarah Michelle Gellar!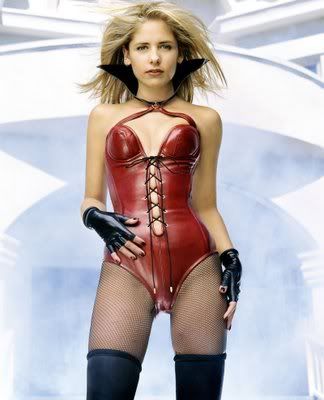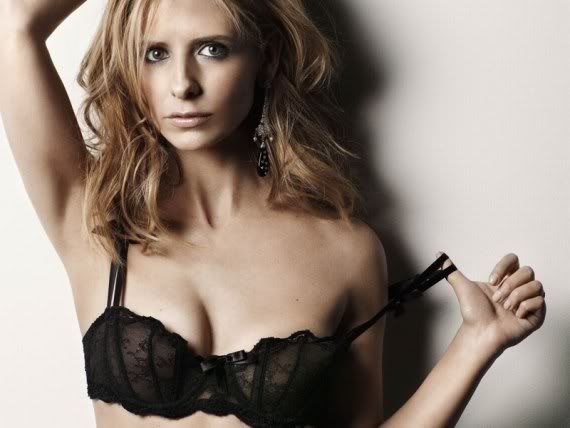 ---
The 5 & 1 End Zone!
That's it for another week here in the 5 & 1, so I hope you enjoyed the column! Please, leave a comment below and be sure to check some of the other amazing work here on the 411.
Alex Watt: "Thoughts From Across The Pond"
Jeffrey Harris: "MMAs 3 R's"
Robert Winfree "Locked In The Guillotine"
Jonathan Solomon: "The Juggernaut MMA News Report"
Wyatt Beougher: "Five Quick Rounds"
Scott Kuczkowski: "The View From The Cheap Seats"
Dan Plunkett: "The Greatest MMA News Column"
Jon Butterfield: "Monday Morning MMA"
Patrick Mullen: "The Blueprint"
Jeremy Lambert & Samer Kadi: "Occupy The Throne"
Alex Rella: "MMA Top Ten"
Don't forget the other 5 & 1 columns on the site either!
Jack McGhee: Movies
Greg De Marco: Wrestling
I know I've been running the domestic abuse hotline for a few weeks now, but I'm changing my good cause. Friend of the column and 411er Steve Gustafson has recently set up a website to aid those affected by suicide and having been affected personally, I'll be linking to it for you here from now on. Please, if you need to, visit the site and remember, don't suffer alone.
Well, there we go. Back into the Borderlands I go. It's been a blast, people. If you want to shoot shit with me, my XBL username is outafterdark216 so feel free to hit me up and we can blow some stuff up. Otherwise, I'll be sure to……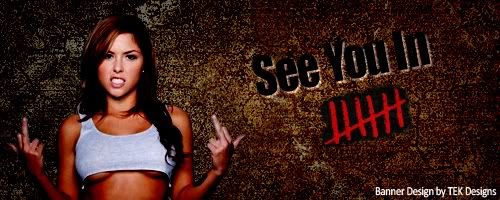 NULL
comments powered by Disqus