The MMA 5 & 1 11.28.12: The 2012 Review – Part One Edition
November 28, 2012 | Posted by
Well, hello everyone and welcome to yet another MMA 5 & 1! If you hadn't noticed the night's drawing in or the Christmas Coca Cola advert trucking its way back onto our screens, then I guess it's my duty to tell you that it's nearly the end of the year and the Holiday season is now upon us. Now, I realize I'm a week too late for Thanksgiving and yes, I didn't realize that it was actually Thanksgiving until it was too late. I could have cashed in a "things to be thankful for" column like everyone else did and I'm pretty sure I did last year. Well, I've decided to go all out and start with the biggest, easiest cop out ever. That's right, folks. It's time for the MMA 5 & 1 YEAR END REVIEW- PART ONE!
Be still, your beating heart. Over the next four weeks, we'll be looking at the most successful fighters, craziest stuff and most revealing pictures I've posted over the last twelve eleven months. This week, we'll look at Five of the biggest news pieces from 2012, that I've probably not even covered already due to the fact I've probably been bored of typing and posted a video of a chimp fighting a shark or a picture of Emily Browning. Probably. Anyway, we need to start somewhere, so where better than the…….
BANNER!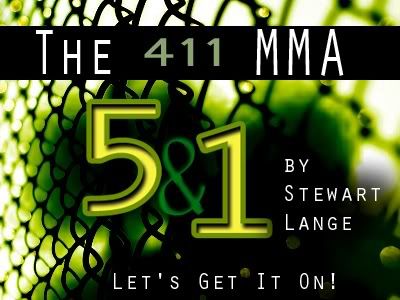 ---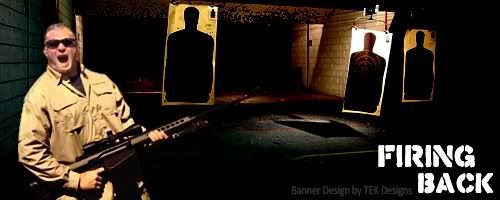 I return fire on last week's comments!
Todd Vote: I missed the 5&1 last week. I'll admit I was wrong about Condit being the one to dethrone GSP, but good god did he come close. I know, I know, horseshoes and hand grenades.
As for the What if… I think if Shamrock had stayed, he would have been outclassed at LHW, and moved to 185 in the UFC, where we would have eventually gotten a very interesting fight between him and Rich Franklin. Till Anderson Silva showed up and Sparta kicked everyone in the octagon. Everyone.
Well, it would seem Todd was the only one that missed the column two weeks ago. Way to make me feel wanted. The week I missed the column, by the way, I'd had to drop due to working late on the Tuesday night. It's a good thing I had already emailed Larry, as my puppy destroyed a tube of red paint (where she got it I'll never know) all over my living room carpet. Epic cleaning commence.
Why that was relevant I'll never know. Anyway, You're probably about right with Frank. I think that What If….. will stay as an on/off feature. When I can think of decent, debatable topics.
---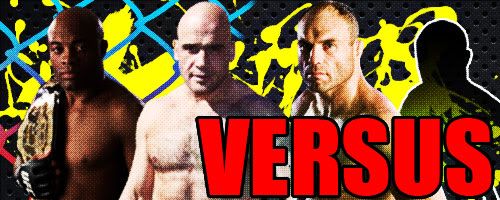 So, as I predicted last week, Nick Diaz walked through Pat Curran, leaving the Bellator man in the first round to book a bout against Jeremy Horn. This week, we have the "Gracie Hunter" Kazushi Sakuraba against the perma-injured Strikeforce Lightweight "Champion." Yes, those were quotation marks. What of it?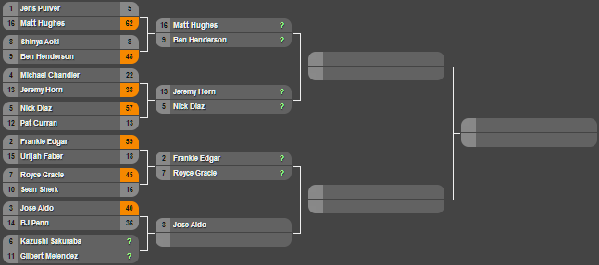 Saku is one of the big names of the Pride era, with many memorable wars and wins, with some of the most notable ones coming against the Gracie family. Gilbert Melendez will close out the Strikeforce days as their reigning Lightweight champion, but I'd probably say it's been a paper belt for at least 18 months, if not longer.
Who wins? Mr. Sakuraba or Ol' Gil?
---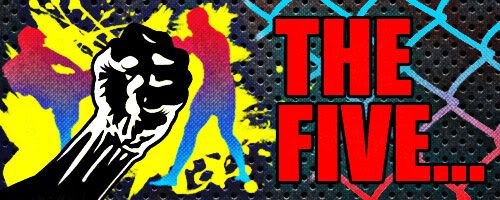 Global Domination. Except Europe.

Dana has a Brazilian
This year has seen the furthered expansion of the UFC into the Global market, with them continuing to drive into Brazil and also not only returning to Japan for the first time in over a decade, but running their first show in China as well. The live gates have been good and the shows themselves have been deemed a big enough success for the UFC to return to these markets to continue expanding, but meanwhile, the work they've done to build the brand in Europe and Australia is being outdone by some inactivity in the regions. While the UFC has put on a card in the UK this year and announced another for early 2013, they aren't driving the product like they were when we got a UFC/Pride 205lb title unification bout and a BJ Penn title defense. It's a chicken and egg scenario, though. The UFC, or MMA in general, is not as popular as it was over here but is it because they started putting on poor shows? Or was it the other way around?
Either way, Zuffa are taking over the Land of the Rising sun and moving into places where the demand for the UFC product is at its highest- but how long until they experience the same decline as Europe? Or with them starting China off with a Cung Le/Rich Franklin main event, will it be hard to actually lower the standard they offer?
I'm kidding, by the way. But only a little.
---
The 5 & 1 Soundtrack
"Well I've been down so god-damned long…." One of the standout tracks from my personal favorite Doors album.
---
"Women have no place in the UFC"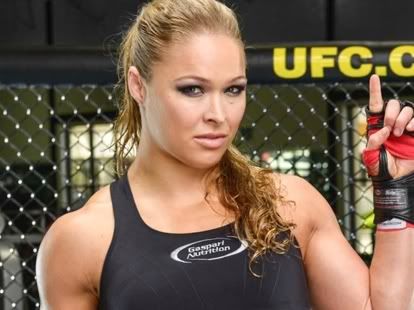 Sure thing, Uncle Dana.
This only came to fruition a couple of weeks ago, but it happened to be the week I took off and I didn't get to talk about it. I remember back in the day, when Dana said that women would never ever fight in the UFC, when Ronda Rousey was just a "who?" fighting on Strikeforce Challengers cards. Remember them? Fun. Anyway, White reminded us to never take anything he says seriously by changing his tune and announcing the first UFC headed women's division, spearheaded by Ronda Rousey and the woman she defeated for the title, Miesha Tate.
And that's it.
So far, we have the prospect of a big rematch in the division and little else until Zuffa start flashing the cash. Cyborg Santos is unlikely to make the move as she would need to remove a penis limb to move down to the agreed 135lb weight class, despite her being the ultimate test for Rousey and easily making it the most profitable Women's MMA fight ever.
It's a step in the right direction for the UFC, though and while I've never been the biggest fan of WMMA, many people are and with someone like Rousey who brings a "can't miss" vibe into the cage with her, it's certainly the right time to pull the trigger on this. Then once Ronda clears out her division, we can start talking about her potential Superfight with Anderson Silva.
---
The 411 MMA Podcast
Mark Radulich and company take on another podcast for your enjoyment!
---
Train Hard, Fight Never.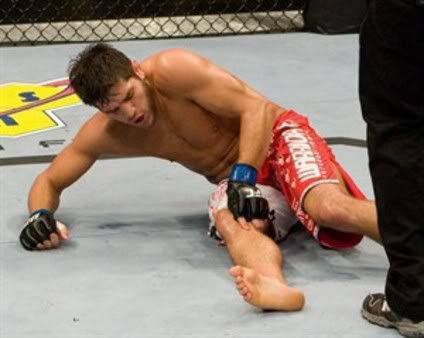 The image search for "MMA Injury" was unpleasant.
The UFC debuted a new insurance policy for its fighters in 2011 and since then, hopefully coincidentally, there has been something of an epidemic of fighters pulling out of fights with training injuries. Or, you know, motorbike ones. If you think back through the year and look at all the fights we've missed due to injuries, it would build a fight card that would make UFC 100 look like an FX card. Jose Aldo vs. Frankie Edgar, Dan Henderson Vs Jon Jones and BJ Penn Vs Rory Macdonald just to name three. The total number of injury cancellations in 2012 as of September was 78. That's right, 78. Scary, isn't it? In fact, injuries have all but killed Strikeforce, as the Gilbert Melendez injury that put a late end to their recent show seemed to be the last straw for Showtime, who terminated their contract and now the organization is looking to its final show in January.
That ironically, has lost two of the biggest stars on the card by losing Luke Rockhold and Gilbert Melendez. It's becoming such a problem that I've genuinely stopped looking forward to a fight until I'm sitting down to watch it. It's not worth getting my hopes up any more.
---
Knockout of the Week!
None of you know who Mohsen Bahari is, but he punches hard. Skip the fight to the knockout. You'll thank me.
---
The Curious Case of TUF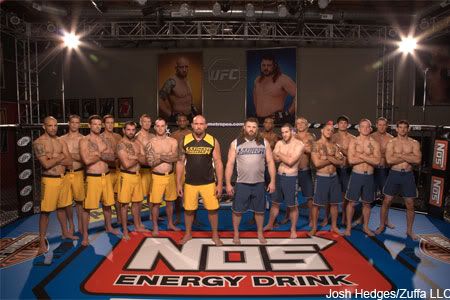 The current nobodies
This year has seen the most dramatic decline of any with regards to the Ultimate Fighter. While the show hit its peak for viewership around the Rampage/Rashad season, the decline over the last two years has been staggering. Changes in format haven't helped, with the live format being tried and subsequently ditched after just one season run. The coaches have gone downhill, with Roy Nelson and Shane Carwin being particularly uninspired choices to coach the show, but hey, they're still a more relevant and intriguing choice than Ross Pearson and George Sotiropoulos. The problem with the show isn't the coaches, or even the fighters they get to be in the house, but the whole thing is just stale by this point. No amount of Jon Jones and Chael Sonnen is going to help the next season either, I fear and I think that 2013 will eventually see the demise of the show altogether.
With shrinking ratings and the problem that nobody on the MMA staff here at 411 could actually tell you who is advancing in either series of the show that is running just now shows that nobody is that bothered for the concept any more, but as one last idea, why don't they use it to introduce some of the Strikeforce guys to the UFC audience? Who wouldn't want to see Scott Smith on the Ultimate Fighter?
Wait…..
---
Twitter Break!!
Follow @StewartLangeMMA
Follow @411mania
Follow @411wrestling
Follow @411moviestv
Follow @411moviestv
Follow @411games
Follow @411mma
Got a twitter? Click the above links for up to date news from across the 411 spectrum, plus, be sure to follow me for ongoing fun and shenanigans!
Image credit: The Five and &1 banners-
Follow @bossmew
Image credit: All other artwork-
Follow @TEK_Designs
---
RIP Strikeforce

A positive look at the end of an era
As I mentioned earlier, Strikeforce is closing its doors in early 2013 but I'm still calling it 2012's news. It's been a mixed bag over the years, but we really should try and remember the good times we've had with the organization over the years. The Melendez/Thomson trilogy was epic. The fall of Fedor Emelianenko. Scott Smith inventing the planking craze. Nick Diaz Vs Paul Daley. Gina Carano.
Despite what Samer Kadi would have you believe, it's not all been bad in the baby company. Even as little as two years ago, Strikeforce cards could be consistently relied on to give us a good, fun two hours of MMA action with some mentally over-matched fights. It's great to have a competitive five round thriller, but sometimes, you just want to see a man with no competitive fights against anyone of note take on one of the top 5 ranked fighters in a weight class. Only in Strikeforce.
What this means going forward, though, is that Bellator becomes the number 2 MMA organization in the world and deservedly so. They've worked doggedly to establish a brand and quality product, even releasing a video game this year (albeit a terrible one). So, book your seat right back here in 12 months time as I talk about how they've been swallowed up by Zuffa and we're going to see Joe Warren Vs Miesha Tate in the first ever mixed gender MMA bout. In New York.
And that, my friends, is what you call a shit prediction.
---
In my opinion, the ultimate UFC "butterface," I give to you…..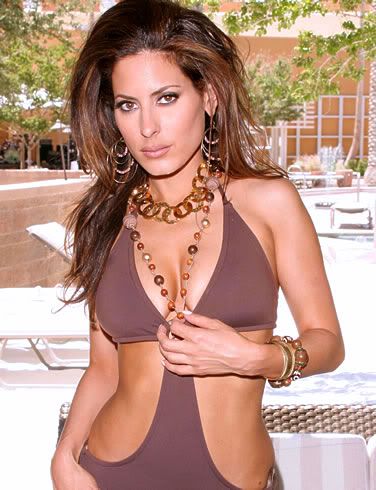 Kerri Kasem!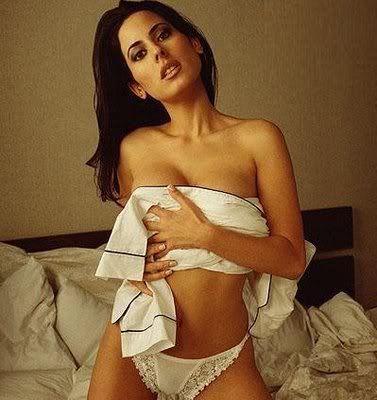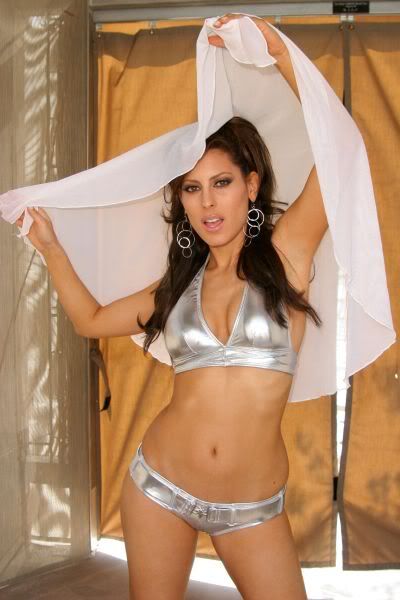 ---
The 5 & 1 End Zone!
That's it for another week here in the 5 & 1, so I hope you enjoyed the column! Please, leave a comment below and be sure to check some of the other amazing work here on the 411.
Alex Watt: "Thoughts From Across The Pond"
Jeffrey Harris: "MMAs 3 R's"
Robert Winfree "Locked In The Guillotine"
Jonathan Solomon: "The Juggernaut MMA News Report"
Wyatt Beougher: "Five Quick Rounds"
Scott Kuczkowski: "The View From The Cheap Seats"
Dan Plunkett: "The Greatest MMA News Column"
Jon Butterfield: "Monday Morning MMA"
Patrick Mullen: "The Blueprint"
Jeremy Lambert & Samer Kadi: "Occupy The Throne"
Alex Rella: "MMA Top Ten"
Don't forget the other 5 & 1 columns on the site either!
Steve Gustafson: Movies
Greg De Marco: Wrestling
Friend of the column and 411er Steve Gustafson has recently set up a website to aid those affected by suicide and having been affected personally, I'll be linking to it for you here from now on. Please, if you need to, visit the site and remember, don't suffer alone.
It's been great having you back, everyone and hope you enjoyed the first part of my special 5 & 1 review of 2012. Please be aware, this is not to be confused with any of the staff year end columns, this is all just for you, from me. Like an early Christmas present. Or a late Thanksgiving gift. Whatever. Come back next week and I'll talk crap about something else!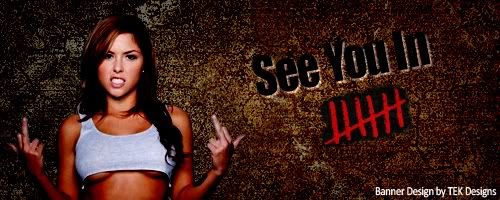 comments powered by Disqus