The MMA 5 & 1 12.05.12: The 2012 Review Part Two – The Fighters Edition
December 5, 2012 | Posted by
Hey everyone and welcome to part two of the December-long MMA 5 & 1 look at 2012 so far! Last week saw us look at some of the biggest stories in MMA but this week, we're going to be looking at five fighters who couldn't keep their names out of these pages over the last 12 months. Before that, though, it's mandatory that I use this space to tell you about my week. Well, I'm off work this week, I've started re-watching WWE after a 3 year absence and become addicted to WWE '13 for the Xbox 360. Which is annoying because I was halfway through Hitman so that has taken a back seat while I relive the glory days of the Attitude Era. It's great fun and while some people say it's broken in places, I haven't played a wrestling game since 2009 so I really wouldn't know.
Have I stalled you long enough? Great. Time to hit the ground running with a…….
BANNER!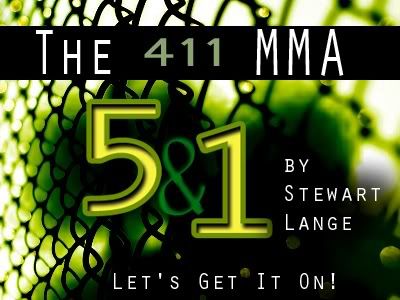 ---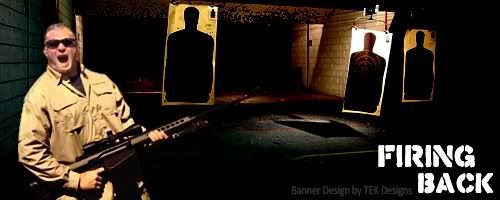 I return fire on last week's comments!
Fact: The fact that most of you are voting for that pussy Gilbert Melendez just shows that you idiots know nothing about mma. Prime Sakuraba would have murdered this clown.
Long time readers will know I've had some issues with Gilbert Melendez in the past, hell, he nearly killed the Wednesday Superfight in only it's second week, but Fact is right. Saku would eat El Nino up. But did you all vote for him?
Mike- Dudley: Out of interest have you even watched TUF: The Smashes? Because its good. A million times better than the last few US versions of the show, and with coaches that really add to the show. Just because they're not massive stars shouldn't be a reason not to watch it. Sometimes the most underwhelming fight cards prove to be the best to watch.
Now, I'm not sure if you're Mike from Dudley or a relative of Bubba and Devon, but I have to admit, you got me. I haven't bothered watching this season, but it kind of proves my point. Here I sit, writing a weekly MMA column and can't bring myself to watch a show featuring UK fighters, one of whom (Norman Parke) I know.
Voice of Logic: "Then once Ronda clears out her division, we can start talking about her potential Superfight with Anderson Silva."
Okay, not going to lie, that one about made me lose my shit… and I am at work. Thanks for the laugh Stewart. Keep up the good work. the 5&1 columns are some of the best parts of this site, with yours being right at the top.
Thanks for the kind words, my friend! I always love reading all of your comments, especially the nice ones. We just need to get Jeremy Thomas back onto the Music 5 & 1 and all will be well again.
Todd Vote: haha, Cyborg has a penis.
Indeed she does.
---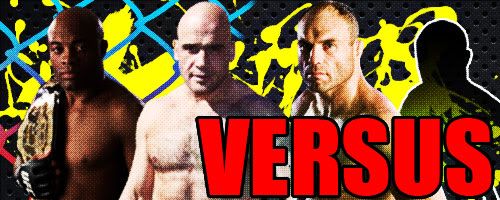 Well, Fact was pretty certain that Sakuraba would murder Gilbert, so he'll be glad to know that when he wrote his comment, it was still early days and Saku put on a monumental comeback to win by a huge 3:1 voting ratio.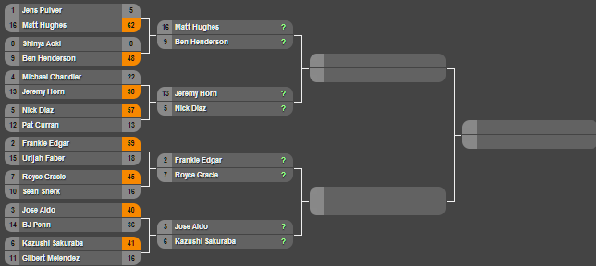 This week, we move on to the first of the quarter final match ups as Benson Henderson, who is in action this very weekend, takes on Matt Hughes!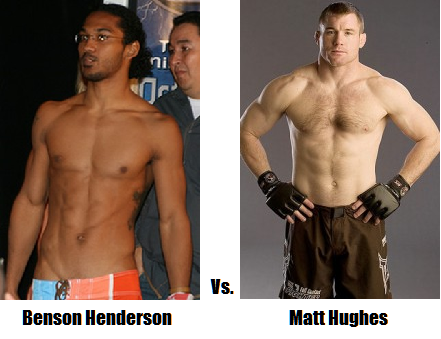 Benson is a big Lightweight so he'll not be able to use his size to bully Matt Hughes, who is every bit as tough as Henderson. Who would take the win if the two were to meet at 170lbs, the former Champion and UFC Hall of Famer Hughes? Or the reigning 155lb king "Smooth" Ben?
---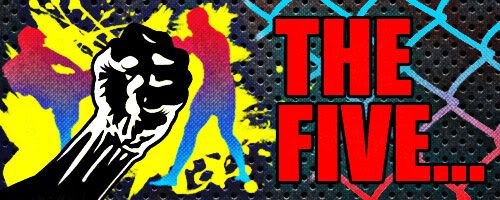 Jon Jones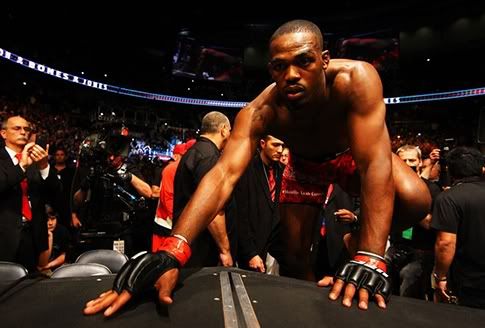 Crawling back into your hearts.
It's been a tough year for Jon Jones. He's continued to defend his Light Heavyweight belt, with successful defences against Rashad Evans and Vitor Belfort. He's signed a massive sponsorship deal with Nike, becoming the first mixed martial artist to agree such a deal. He spent the first few months of 2012 accepting all the 2011 "………….. Of the year" awards he'd won. So, what went wrong? Well, in May, Jon Jones was convicted  of driving under the influence, whilst having a couple of girls in his car. Which he crashed. But it was only a Bentley Continental.
After being bailed out by his mother, Jon had obviously upset an awful lot of people but this was not going to compare with what we saw just a few months later, when it turned out Dan Henderson was injured less than two weeks before they were scheduled to clash. When only Chael Sonnen came to the UFC to take the late fight against Jon, "Bones" refused the clash and the entire pay per view card was called off. Now, Dana White essentially blamed Jon Jones and his trainer Greg Jackson for the whole mess, which wasn't the whole story but you know what they say- shit sticks.
Jones was vilified for the whole cancellation and has found himself at the end of some amount of scrutiny, especially having agreed to fight Sonnen after the two go head to head as Ultimate Fighter coaches. While Jones is still young, someone has to tell the guy he's not on the same level as Football or Basketball stars and he can't really expect the fans to buy his shows if they hate him.
---
The 5 & 1 Soundtrack
Anyone who follows me on Twitter will know how strongly I've felt about watching Battle Rap lately, in fact, look out for me joining Jeremy Lambert's Mancave soon for us to discuss the year in battles. This went down a few days ago, with the best female MC in the UK taking on the joker, Uno Lavos. Enjoy.
---
Ronda Rousey

Who has two thumbs and loves the 5 & 1?
I touched on spoke about Ronda a little bit last week, with the introduction of women to the UFC undoubtedly being one of the biggest stories of 2012, but Ronda Rousey deserves a spot as one of the biggest stars of the year as well. I'm not going to go over old ground, or bore you with what Ronda has done, or how she's attractive. Well, not exactly. What I want to talk about is how she's managed to alter the perception of women's MMA by doing something that very few men have done in the sport, and that is transcend into the mainstream. It's all to easy for us to either see women in the sport as a sideshow to whatever the main fights are of an evening, or to see them as little more than ring girls. While you'd be forgiven for seeing a picture of Ronda Rousey, Miesha Tate or Cyborg Santos and thinking they're too "good looking" to fight, well, this year is the year that changes that misconception.
It's very, very easy for me to slot Rousey into the MMA 5 & 1. She's normally headline worthy, she's a nice looking girl so I can generally get away with posting a picture of her wearing a little less than normal and hope that Jeremy Thomas or Larry Csonka push me up along side AJ Grey, but this year she's earned our respect by becoming the biggest female star this industry has seen.
Yes, I'm including the beloved Gina in that, too.
---
The 411 MMA Podcast
Mark Radulich and company take on another podcast for your enjoyment!
---
Anderson Silva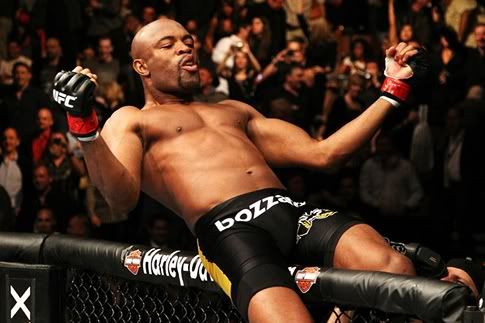 It's not hard to find a picture of Anderson winning a fight.
You know, Anderson Silva has never won the 411mania fighter of the year award. That's right, in the 3 years we've had a winner, it's never been him. So, does that say more about him, us or all the other fighters? Well, most likely it's a combination of all three, but I actually think that because we expect nothing less from Anderson, he's never, ever been given the credit he truly deserves. When I say credit, it's very common place for arguments to break out amongst staff when we write up our Fighter of the Month nominations. "How is Anderson destroying Bonnar better than Fitch beating Silva? Or Eddie Alvarez beating Pitbull?"
You know what, maybe it isn't. But the fact is that while all but one member of the MMA staff here would call Anderson the greatest fighter of all time, I'd say we've always under appreciated exactly what the guy does. This year, as we no doubt approach the end of his career, we've been able to enjoy a lot of Anderson and hopefully next year we will as well. Who knows, he might even be the first back to back winner of the 411 Fighter of the Year award.
---
Knockout of the Week!
Sit back, relax and enjoy some of the greatest knockouts of the year.
---
Chael Sonnen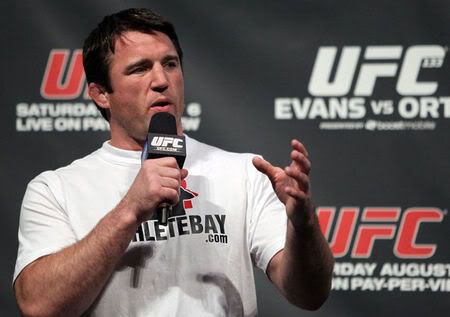 The voice of reason.
Let me straighten one thing out. This isn't my "fighters of the year" list per se. This is the 5 & 1 top fighters of the year. That means the ones who have contributed to this column more than the others, the ones who have been there with an outrageous tweet or some scandal or another for me to write about. Chael Sonnen is 1-1 in 2012. He'd be 0-2 if the judges for his fight against Michael Bisping had known what they were watching. But still, the self proclaimed "Oregon Gangster" has never been far from the headlines this year, by making sure he's right at the forefront of whatever is happening in the UFC. Be it either becoming chums with Ronda Rousey, spending six months detailing what he'd do to Anderson Silva, or talking so much crap about Jon Jones that he's got a title shot in a division that he hasn't fought in for years, Sonnen has made 2012 the year where politics talk in the UFC.
Love him or hate him, he brings attention to himself and the UFC, just by shouting loudly about whatever the subject at hand is. He's a smart guy and knows that every person who grows to hate him will lay down their dollars to see him fight. I don't agree with his methods, but the results are hard to argue with. He's done well in a year that he didn't even convincingly win a fight.
---
Twitter Break!!
Follow @StewartLangeMMA
Follow @411mania
Follow @411wrestling
Follow @411moviestv
Follow @411moviestv
Follow @411games
Follow @411mma
Got a twitter? Click the above links for up to date news from across the 411 spectrum, plus, be sure to follow me for ongoing fun and shenanigans!
Image credit: The Five and &1 banners-
Follow @bossmew
Image credit: All other artwork-
Follow @TEK_Designs
---
Nick Diaz

Dopey McDoperson
As I said, a fighter doesn't need to have fought in 2012 to make it onto this highly un-prestigious list of fighters. Nick Diaz has only fought once in 2012 and it was in a losing effort to Carlos Condit, costing us the chance to see the fight we all wanted- GSP Vs Diaz. It would have been MMA's Iron Sheik vs Hulk Hogan almost, the good guy against the villain but not only did Nick lose, he tested positive for marijuana use after the fight and found himself suspended.
Diaz has also been no showing BJJ events and press conferences and generally making himself seem really, really employable. The thing is, with the UFC now able to advertise Diaz as fit to compete in February, rumours have now started swirling about who he's going to face- with GSP being very high on that list of names. Its funny how life works out sometimes, isn't it. You do good things and good things happen. Unless your name is Sonnen or Diaz. Then good things are given to you anyway.
---
This is one for my 5 & 1 mentor, Steve Gustafson. I "don't know who she is" but I'm very proud to present to you…….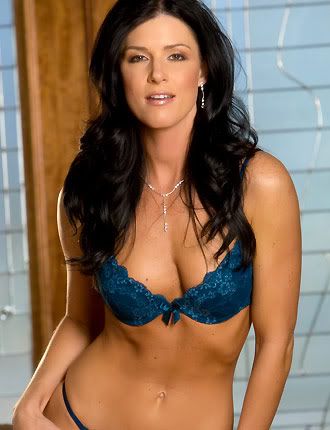 India Summer!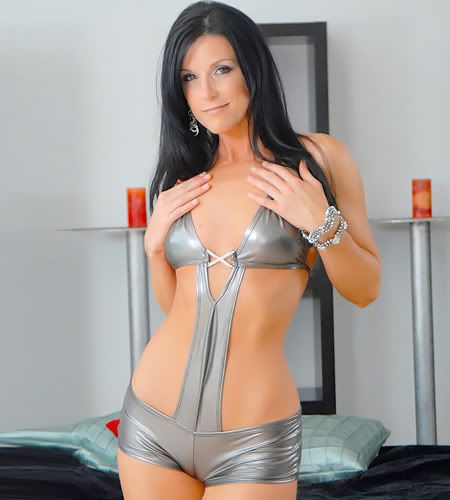 ---
The 5 & 1 End Zone!
That's it for another week here in the 5 & 1, so I hope you enjoyed the column! Please, leave a comment below and be sure to check some of the other amazing work here on the 411.
Alex Watt: "Thoughts From Across The Pond"
Jeffrey Harris: "MMAs 3 R's"
Robert Winfree "Locked In The Guillotine"
Jonathan Solomon: "The Juggernaut MMA News Report"
Wyatt Beougher: "Five Quick Rounds"
Scott Kuczkowski: "The MMA RANT!"
Dan Plunkett: "The Greatest MMA News Column"
Jon Butterfield: "Monday Morning MMA"
Patrick Mullen: "The Blueprint"
Jeremy Lambert & Samer Kadi: "Occupy The Throne"
Alex Rella: "MMA Top Ten"
Don't forget the other 5 & 1 columns on the site either!
Steve Gustafson: Movies
Greg De Marco: Wrestling
Friend of the column and 411er Steve Gustafson has recently set up a website to aid those affected by suicide and having been affected personally, I'll be linking to it for you here from now on. Please, if you need to, visit the site and remember, don't suffer alone.
Well, here we are at the end again. I hope you all had fun, but the big question is this. Who is YOUR top fighter this year, for whatever reason? Let me know in the comments and we'll have a mini readers awards next week. If you write enough, I'll even plagiarise it and call it my own work. That's a promise. Now, go. Get some Christmas shopping done. I'll be back with another 5 & 1 so I'll……..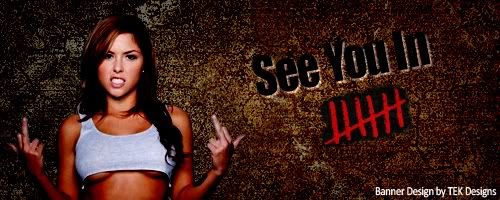 NULL
comments powered by Disqus