The MMA 5 & 1 12.12.12: The All The Twelves Edition
December 12, 2012 | Posted by
Welcome back, everyone! It's time for yet another edition of the MMA 5 & 1! It's a very sad day, as due to the world ending, this will be the penultimate edition of the column. That's right, only this week and next, then no more. But you'll not miss it, because you'll be dead. Or we won't have the internet. Or we won't have mobile coverage for half an hour as everyone tweets the world is still okay.
I'm just pulling your pisser. It's not the second last column, hell, who knows how long Larry will keep me around for. Probably not an awful lot longer if I continue using such journalistic gems as "pisser," anyway.
With that completely hollow and pointless intro out of the way, let's get down to the meat and vegetables of it all, starting with the………
BANNER!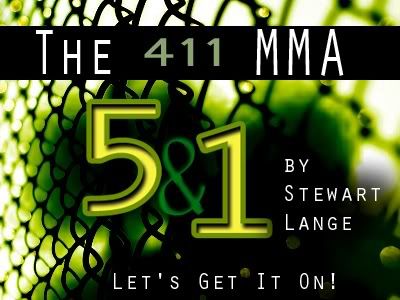 ---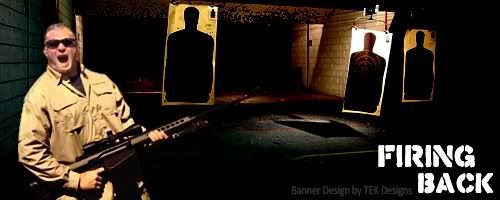 I return fire on last week's comments!
Mike- Dudley: Fair enough, maybe the show's just run its course and if we hadn't been fed so much crap in the past more people would watch it. This series is stll good though. And I'm from Dudley but I've got no idea why I publicise it
I'll watch the finale and make my mind up on the fighters I've seen. Should be fun if nothing else. You should be proud to come from Dudley. Not that I've actually been, but it could be worse. It could be Blackpool. Or Glasgow.
Todd VoteWhy has there not been any talk of trying to lure Carano back for the UFC women's division? Which begs another question, can we get some Carano love as the &1 Model of the week?
Pinoyboy: I second the motion
I'm pretty certain she has been. In fact, I'm almost sure she was one of the first & 1 models I featured.
Well, I'm pretty certain I can't continue using fallen 90's icons and porn stars so maybe, just maybe, Gina will be at the bottom of the page. Providing the main MMA page doesn't ruin the surprise by teasing the column with a picture of her.
---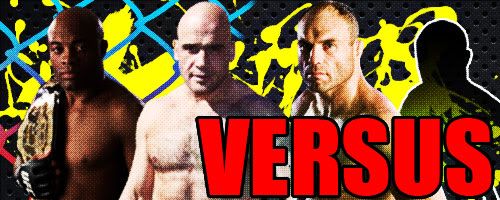 Ben Henderson may have beaten Nate Diaz on Saturday night, but he wasn't getting past Matt Hughes in a rush.

The man Benson defeated for his belt, Frankie Edgar returns to the Superfight forum this week, taking on the man who revolutionised MMA as we know it, Royce Gracie.
Would Royce be able to make Edgar tap out? Or is Edgar too tough, too resilient and skilled enough to defeat the first ever UFC champion? Make your pick below and your favourite will advance to the semi finals!
---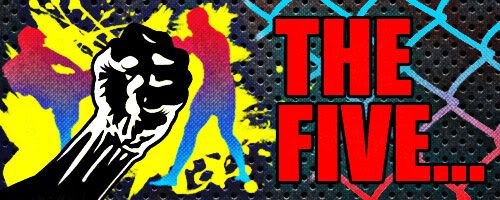 One- The Prelims!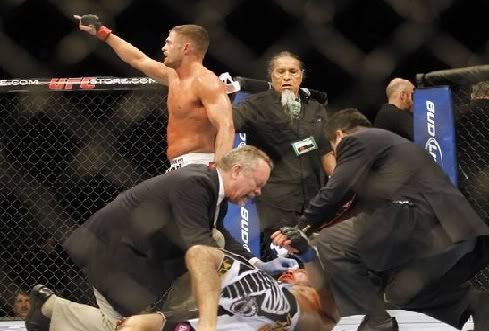 Cruickshank, kicking it.
It's pretty hard to get yourself motivated to watch prelims, sometimes. Logging into Facebook, to take a gamble on fighters who can sometime be total unknowns, who are so scared to lose in their biggest break and a chance at a shot in the UFC. Not to mention, if they suck, it's very hard to get into the six potential hours of MMA you're likely to sit and watch. Thankfully, though, on Saturday this was not the case. It kicked off with one fight on Facebook, with Scott Jorgensen beating the clock to tap out John Albert.
There were more impressive fights to follow, as Dennis Siver bullied Nam Phan like he had extra lunch money on Saturday. I love Siver, he looks like a Die Hard villain. Abel Trujillo introduced Marcus LeVesseur's lungs to his knees in a finish that made the entire viewing public take a deep breath on his behalf. By this point, we all wanted to stop and breath but then Daron Cruickshank kicked Henry Martinez back in time to when he could actually make weight for fights.
All was fairly standard until Yves Edwards knocked out the usually resilient Jeremy Stephens to take us into the main card full of excitement and hope that the free UFC card of the year was going to actually hit our expectations.
---
The 5 & 1 Soundtrack
No rap battle this week, but instead you get a class rap track courtesy of Sweden's Henry Bowers. Every bar references a TV show, it's well entertaining.
---
Two- Brown Vs Swick!

Brown showing his concern
In a decent looking encounter between two journeyman welterweight fighters, Matt Brown took on Mike Swick in the first fight of the main card. Swick was looking to continue a great return to the Octagon after a massive lay off, but Matt Brown proved how good he can be. Brown took the first round, before blasting Swick's chin away from his face fairly early in the second round. Now, it's pretty tough so say much more about the fight than that, but it's maybe worth looking at what could be next for both fighters.
Matt Brown is a solid enough fighter and has had a fantastic 2012, going 4-0 during the year. While I wouldn't put him against a top welterweight right now, perhaps a rematch against Dong Hyun Kim would be in order, providing Kim doesn't rematch Demian Maia like is rumoured at the moment? Kim is one of the guys Brown lost to earlier in his career, so why not give him the chance to redeem himself?
As for Swick, well, it's tough. Despite his troubles, Swick is now 1-3 in his last 4 fights and if it wasn't for his injury, may have been looking at his walking papers by now. In fact, his next fight may very well mean that, so why not put him up against Amir Sadollah and the loser can go get knocked out by Paul Daley in Bellator?
---
The 411 MMA Podcast
Mark Radulich and company take on another podcast for your enjoyment!
---
Three- MacDonald Vs Penn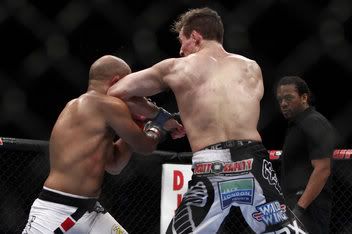 The beginning of the end for BJ
Well, an awful lot of people predicted this. Rory Macdonald, despite being the top candidate for being the most monotonous man to ever cut a "promo" in the UFC, was able to walk through BJ Penn on Saturday night, but something didn't sit right with me. First off, does Rory think he's Anderson Silva incarnate? By the end of the fight, he'd won already of course, he was dropping his hands, dancing around and basically finishing a hugely dominant performance by looking like an ass. The kid has the world in his hands right now but can someone tell him what happened to Jon Jones when he got more popular?
Second, I really have to question how important a win over BJ Penn actually is any more. He's still a great name on the resume, but I can't remember seeing him look hungry since battering Diego Sanchez. I'm not including the win over Matt Hughes as we didn't get to see how he reacted to being punched. I'm actually surprised he didn't retire in the cage again after this one and even my wife was asking why "the bald guy looks like he was going to cry" by the start of round two.
---
Knockout of the Week!
A perfect chance to re-watch the last time BJ Penn actually won a fight.
---
Four- Gustaffson Vs Rua!

One of Rua's submission attempts
In the co-main event, the most exciting 205lb prospect since Jon Jones took to the cage against one of the most feared fighters from Pride in Shogun Rua. While Gustafsson took this one, Rua proved that once again, he doesn't like to make things easy win, lose or draw as this one became an absolute war for fifteen minutes. While the Swede owned the fight, Rua was looking to finish as he looked to lock in submission attempts and kept throwing to the final horn.
While this has all but sealed a title opportunity for Gustafsson, the scheduling of the UFC's 205lb champ once again makes their contenders matches look pretty pointless, as it's likely to be July or August before Alex would be able to take on either Jon Jones or Chael Sonnen.
Okay, Jon Jones. But read Fact or Fiction on the main page to see more about my thoughts on his chances.
As for Rua though, he was involved in one of the best fights ever in 2011, has dragged Brandon Vera back from the brink into someone you could be fooled into thinking was a world beater and went the distance with one of the best young fighters in the world. I'm afraid the above seems to me like he's at the beginning of the end and while we'll maybe not see him in the title picture again, I know I'd much rather see Shogun in fights with guys he can destroy for fun because right now, if he's making a win over Brandon Vera look hard, I'd much rather see one of my favourites knock out Forrest Griffin every six months until he retires.
---
Twitter Break!!
Follow @StewartLangeMMA
Follow @411mania
Follow @411wrestling
Follow @411moviestv
Follow @411moviestv
Follow @411games
Follow @411mma
Got a twitter? Click the above links for up to date news from across the 411 spectrum, plus, be sure to follow me for ongoing fun and shenanigans!
Image credit: The Five and &1 banners-
Follow @bossmew
Image credit: All other artwork-
Follow @TEK_Designs
---
Five: Diaz Vs Henderson!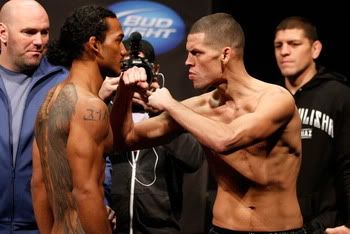 Love the tough-guy stance
The figures for the main event have been released as I've been writing this column and I have to say, I'm pretty shocked. Considering Henderson has been involved in two of the lowest rated pay per views this year, UFC on Fox 5 peaked at 5.7 MILLION viewers for this fight. Not bad. Now, the question is, did people tune in to see Henderson defend his belt, or to watch Nate Diaz try and take it from him?
Benson Henderson has undoubtedly been the biggest transitional star from the WEC. He's undefeated in the UFC, he's one win away from tying the record for most 155lb title defences and has two fight night bonuses. In 150 Octagon minutes, Henderson has impressed all of us who love the sport, but has the fact he's never finished an opponent hurt his ability to draw when the casual fan has to put their hand in their pocket?
I've said in Fact or Fiction this week that I thought maybe the show received high viewership due to Penn and Rua fighting on the under card and who knows, maybe people stuck around but there was a huge leap in figures for the main event, which was an amazing display of dominance by the champion.
He destroyed the base of Diaz with kicks and even punches, which was unsurprising as I'm pretty certain one of Henderson's legs was about the same circumference as Diaz's waist. Nate posed little threat to the impossible to submit champ on the ground and was picked apart on the feet. It's unquestionable that Diaz is a leaps and bounds better fighter than he was even 18 months ago and he probably has Rory MacDonald to thank, but he was outclassed and even had the humility to seem to admit it at the end.
---
Okay, Todd Vote. You wanted it, you got it. I present the one, the ONLY…….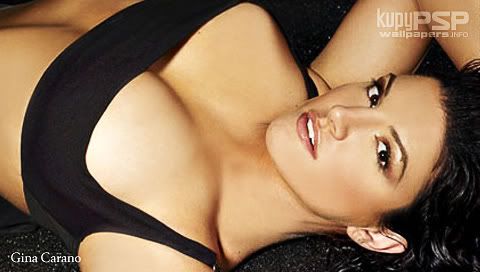 Gina Carano!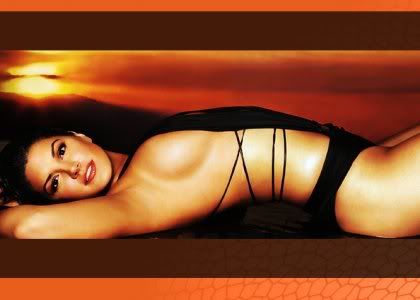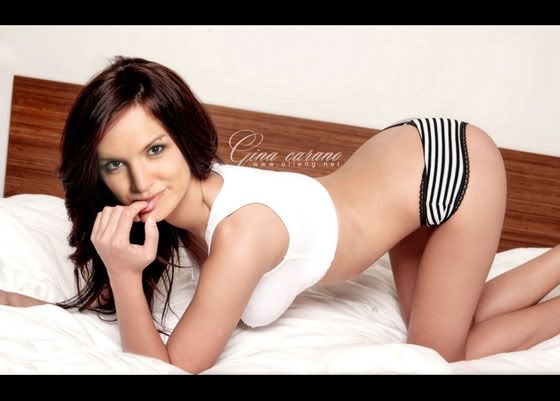 ---
The 5 & 1 End Zone!
That's it for another week here in the 5 & 1, so I hope you enjoyed the column! Please, leave a comment below and be sure to check some of the other amazing work here on the 411.
Alex Watt: "Thoughts From Across The Pond"
Jeffrey Harris: "MMAs 3 R's"
Robert Winfree "Locked In The Guillotine"
Jonathan Solomon: "The Juggernaut MMA News Report"
Wyatt Beougher: "Five Quick Rounds"
Scott Kuczkowski: "The MMA RANT!"
Dan Plunkett: "The Greatest MMA News Column"
Jon Butterfield: "Monday Morning MMA"
Patrick Mullen: "The Blueprint"
Jeremy Lambert & Samer Kadi: "Occupy The Throne"
Alex Rella: "MMA Top Ten"
Don't forget the other 5 & 1 columns on the site either!
Steve Gustafson: Movies
Greg De Marco: Wrestling
Friend of the column and 411er Steve Gustafson has recently set up a website to aid those affected by suicide and having been affected personally, I'll be linking to it for you here from now on. Please, if you need to, visit the site and remember, don't suffer alone.
So there we have it! The 5 & 1 run down of UFC on Fox 5! It was a pretty fun card but it's amazing how a sore back and a dodgy internet connection can make you see the bad in everything. Now, my puppy won't stop barking so I'd better go and put it down take it out. On that note, I'll……….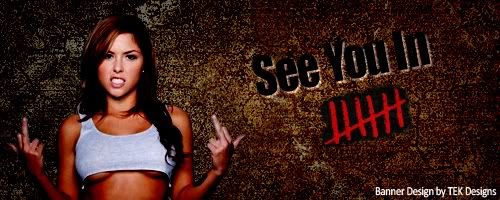 comments powered by Disqus