The MMA 5 & 1 12.19.12: The World's End Edition
December 19, 2012 | Posted by
Hello everyone and welcome to another MMA 5 & 1! I'm going to start out this week by saying that I'm once again hooked on WWE. I've been watching Raw the last three weeks and enjoyed it, so watched TLC and loved it. I'm still getting familiar with a few guys, but the last time I watched it regularly, C.M. Punk was ECW champion. A while, then. I also have the complete Frasier box set to work through, but it's not going to be easy to stop myself from hearing Sideshow Bob every single time he talks.
"By LUCIFER'S BEARD!"
BANNER!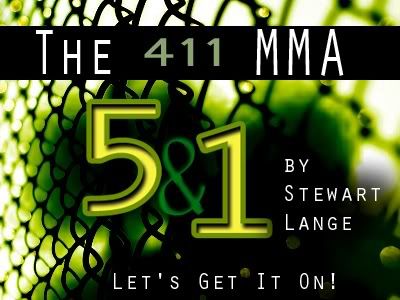 ---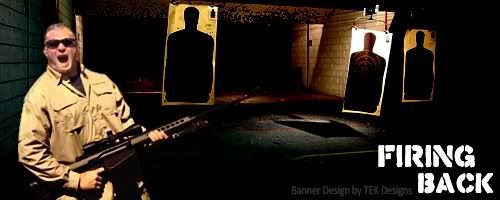 I return fire on last week's comments!
pinoyboy: Gina's r@ck is to die for
I don't know if rack is allowed on the new look comments section or not. If I can write the word bollocks without being censored, I'm sure rack is fine.
Todd Vote"Gina will be at the bottom of the page. Providing the main MMA page doesn't ruin the surprise by teasing the column with a picture of her"
Oh how prophetic that turned out to be. haha. Thanks for the pics though, keep up the good work.
Thanks, Todd. I can't get away with any surprises for the & 1 Model, since whoever edits the homepage puts their picture in the box.
Because you wouldn't read the 5 & 1 for the articles.
---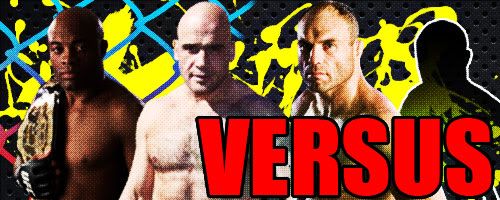 In a massive voting turn out, Frankie Edgar defeated Royce Gracie to make his way into the semi-finals to take on either Jose Aldo or Kazushi Sakuraba. I have to admit, the favourites are dropping quickly.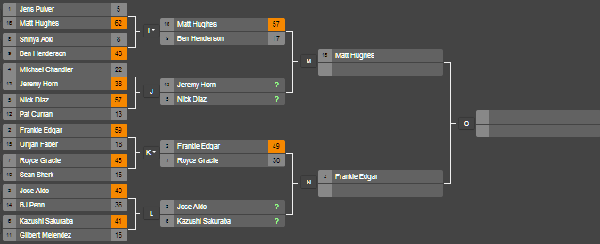 This week, we have Nick Diaz taking on journeyman fighter Jeremy Horn to see who takes on Matt Hughes in the finale of the Superfight GP 5!
So, Diaz or Horn? Horn or Diaz? Make your pick NOW!
---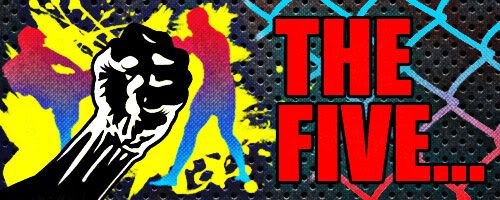 Friday night, part one!

Finally.
The UFC gave us a jam packed weekend of fights, with not one but TWO Ultimate Fighter finale cards that were crammed full of action. Friday night kicked off with some fantastic preliminary battles including awesome knockouts by Cody Donovan, Ben Alloway and Chad Mendes. Can we maybe see Chad Mendes against some competitive opponents already? Since he fought Jose Aldo, a fight he was competitive in for 4 and a half minutes, he's been matched against guys he's crushed with ease. Hell, I'd actually say Yaotzin Meza was more insulting a fight than Cody Mackenzie. That said, I look forward to seeing Leonard Garcia locked in a Mackenzie-tine and going unconscious. But, with it being Leonard Garcia and all, he'll beat consciousness 30-27.
More importantly than any of those fights, though, was the long overdue UFC arrival of the real Hector Lombard. Lombard is easily one of the scariest looking bastards in MMA and while he looked pretty rank in his first Octagon appearance, he pretty much destroyed Rousimar Palhares. "Paul Harris" had almost nothing to give Lombard back as Hector battered him about for five highly enjoyable minutes. Lombard would likely be looking at a title match against Anderson Silva had he won both of his fights like this, but he's going to be looking at another fight at least before that now. As long as it lasts less than 5 minutes, he'll be fine.
---
The 5 & 1 Soundtrack
This isn't music, or rap, or anything else soundtrack wise, but it's actually much, much better. You owe yourself to watch this.
---
Friday night, part two!

Pearson does it!
The two "Smashes" finals were up next and neither disappointed. Norman Parke made me look damned stupid by defeating Colin Fletcher, who seemed for a long time like the "gimme" champion of the show. I told the staff here that I didn't think Norman Parke had the win in him, but he took the first two rounds against "Freakshow" to make Jeremy Lambert blame me for a wasted pick. Parke will now move into the UFC and while it's hard to figure where he might fit into the Lightweight picture, so I'd look for him to do the Ultimate Fighter winner standard, by moving down a weight class before his next UFC fight.
The welterweight final saw Brad Scott (Brit with an Aussie sounding name) take on Robert Whittaker (Aussie with a British sounding name) with a slightly more back and forth battle than the previous fight, but it saw Australia gain their first Ultimate Fighter champion in Robert Whittaker. As with all TUF winners, it's hard to picture Whittaker actually taking on any of the division's elite, but perhaps a bout against someone like Matt Riddle would show us where exactly he can fit at 170lbs.
Rounding off the evening, Ross Pearson did the United Kingdom proud as he defeated George Sotiropoulos. I'm really not a fan of Soti, plus he acts like a total douche most of the time so it's pretty nice to have seen him knocked out by Pearson and giving the UK yet another TUF win. You know, because we beat the Americans too a little while ago, too. You can talk about how Hendo beat Bisping between those coaches, too. We don't care, we all cheered too.
---
The 411 MMA Podcast
Mark Radulich and company take on another podcast for your enjoyment!
---
Saturday night, Part one!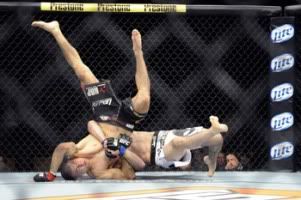 WOW. That's all.
While the evening started with Jonathan Brookins taking on Dustin Poirier, it's not really that I want to speak about. Really, Poirier looked great with the D'arce choke that ended the fight and Brookins showed us some impressive striking improvement but it was quickly overshadowed when the UFC ran one of the preliminary bouts. Rustam Khabilov is now your new favourite fighter having shown some absolutely outstanding throws.
Khabilov used Vinc Pichel like a training dummy, throwing him around with ease, announcing himself onto the UFC scene in a supremely one sided encounter against a guy who hasn't lost a professional bout yet. What will this mean for the Russian? Who knows but boy, I can't wait to see him fight again, I love mini-Fedor.
Next up, we had one of my favourite heavyweights, Pat Barry. He was losing the fight after one round to Shane Del Rosario, but it's not like Barry to leave us wanting excitement, is it? Barry knocked Del Rosario the crap out early in round one with some super violence, and followed it up with one of the most emotional post-fight interviews I've ever seen. HD, the 5 & 1 salutes you, good sir.
---
Knockout of the Week!
Joe Rogan's favourite head kick knockouts? Yes please.
---
Saturday night, part two!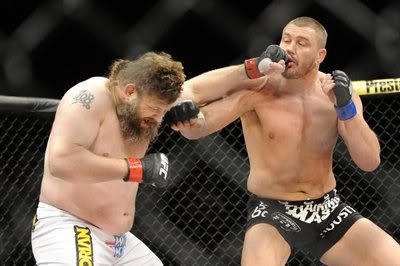 Fatboy Nelson wins.
The second half of Saturday was filled with the Ultimate Fighter finale, with the favourite, soldier Colton Smith doing an awesome job in controlling Mike "Christina" Ricci (disclaimer- probably not his nickname) to win a three round unanimous decision. Colton looked okay in the house, but looked awesome here. It might be worth him taking on Robert Whittaker, if they fancy completely derailing one of their brand new TUF winners straight off the bat. Before this fight, we caught Mike Pyle smashing James Head in the, well, head with an awesome knee to prove there's still life in the old dog yet. While his mullet prevents me from taking him too seriously, I'll be happy to watch Pyle go as long as he fights like this.
The main event was show coach Roy Nelson taking on his TUF 10 house mate, "Meathead" Matt Mitrione in a battle of which heavyweight I hate the most. I think Mitrione is an ass, but god. Roy Nelson just annoys the shit out of me. So, sitting down to a fight where I hoped both men would lose, I didn't expect to be fairly pleased when it ended quickly, despite the greater of two evils winning.
There's really no place in the Heavyweight division for Roy Nelson. I don't mean that in a "they should sack him" way, but he's clearly too strong for guys like Stefan Struve, Matt Mitrione and Brendan Schaub, but not in any way fit enough to hang with the guys in the top five. So, where next for Big Country? Anyone who says 205lbs need their head examined.
---
Twitter Break!!
Follow @StewartLangeMMA
Follow @411mania
Follow @411wrestling
Follow @411moviestv
Follow @411moviestv
Follow @411games
Follow @411mma
Got a twitter? Click the above links for up to date news from across the 411 spectrum, plus, be sure to follow me for ongoing fun and shenanigans!
Image credit: The Five and &1 banners-
Follow @bossmew
Image credit: All other artwork-
Follow @TEK_Designs
---
MMA Botchamania
---
This one is for Tony Acero. I present to you a good friend of 411……….
Amia Miley!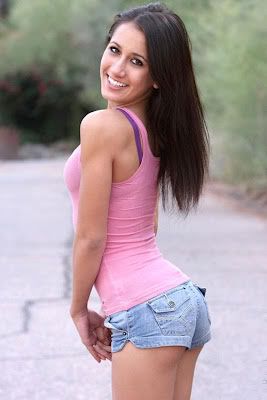 ---
The 5 & 1 End Zone!
That's it for another week here in the 5 & 1, so I hope you enjoyed the column! Please, leave a comment below and be sure to check some of the other amazing work here on the 411.
Alex Watt: "Thoughts From Across The Pond"
Jeffrey Harris: "MMAs 3 R's"
Robert Winfree "Locked In The Guillotine"
Jonathan Solomon: "The Juggernaut MMA News Report"
Wyatt Beougher: "Five Quick Rounds"
Scott Kuczkowski: "The MMA RANT!"
Dan Plunkett: "The Greatest MMA News Column"
Jon Butterfield: "Monday Morning MMA"
Patrick Mullen: "The Blueprint"
Jeremy Lambert & Samer Kadi: "Occupy The Throne"
Alex Rella: "MMA Top Ten"
Don't forget the other 5 & 1 columns on the site either!
Steve Gustafson: Movies
Greg De Marco: Wrestling
Friend of the column and 411er Steve Gustafson has recently set up a website to aid those affected by suicide and having been affected personally, I'll be linking to it for you here from now on. Please, if you need to, visit the site and remember, don't suffer alone.
What do you mean you haven't heard of her?
Me either. While I don't know what my schedule is over Christmas, I'll be sure to………..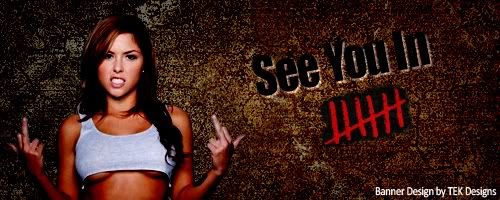 comments powered by Disqus