The MMA 5 & 1 12.26.12: The Time Off for Christmas Edition
December 26, 2012 | Posted by
Hello readers and welcome back to another edition of the MMA 5 & 1! Now, it's obviously been Christmas and I hope you had a great day of it too and are enjoying whatever Santa threw down your chimney. Now, I know that your Wednesdays just wouldn't be the same without your fix of this column, so I chatted with the powers that be and while I'm too busy enjoying my own Christmas to write new stuff, I have looked through some of my old columns and picked some of the best, worst and strangest things I've written about this year, used "ctrl + c" and used these sections to give you a fun retrospective look at 2012.
Hope you have a great Holiday period, everyone.
BANNER!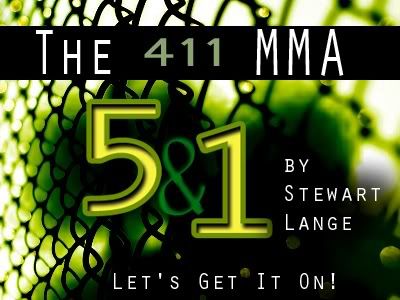 ---
February 22nd

"Mariah Ashton" Nudie Scandal!
Like I said before, Chandella Powell was notable in her absence from UFC on Fuel. While there is no real, "official" reason for this, it is strange that it came just a few hours after word started to filter around certain social networks that Powell had been previously shot for an….. "adult" website under a different name. All I'll say is that it's cunningly hidden somewhere in this column.
While this may not be new news exactly, I figured it was certainly 5 & 1 worthy. The only problem is that the 411 lawyers have told me I can't give you any real specifics about this but I'm pretty sure that if you want to see it, you'll be able to find it by using any popular search engine. Just make sure your safe search settings are switched off. And you aren't at your work. And your wife isn't in the house or room.
In related news, Britney Palmers Playboy issue was leaked online this week, giving us some fantastically airbrushed pictures of Jeremy Lambert's favorite octagon girl. Not to be upstaged, paparazzi pictures of a completely nude Arianny Celeste found their way onto the Internet, taking the buzz momentarily away from her bikini-clad colleagues and onto her fans hard drives. Probably.
---
May 23rd

Fedor announces retirement!
Last week, I reported on James Wilks retiring from MMA and at the end, I joked about Fedor hinting at retirement being less important news. Well, to satisfy your thirst for knowledge, I've decided to cover him officially announcing his retirement with a poem.
Oh, Russian man, big and strong,
You didn't lose for so long.
Nog, Cro-Cop and Hong-Man,
Not one victim a fucking can.
The end for you is in July,
Old Rizzo will wonder why,
You beat his face into the mat,
because he thought you just looked fat.
If you read it with a Russian accent you'll enjoy it more. But yeah, as you may have got from the poem, Fedor will fight his last MMA bout in June against Pedro Rizzo. It's a bit of a strange bout, in that it actually makes sense for Emelianenko.
He might win.
---
August 15th

Jon Jones sponsored by Nike!
So, given that Jon Jones has signed a lucrative Nike contract, I figured I would be as well to talk about it. In the true style of the column, though, I figured rather than talk about what this means to MMA and so on, I'd look at who else should be sponsored and who by.
GSP- Johnson's Baby Oil
Forrest Griffin- Adidas Sprint Shoes
Dan Severn- Sun Life Pensions
Roy Nelson- McDonalds (come on, too easy)
Clay Guida- Head and Shoulders tangle-free shampoo
Diego Sanchez- Silent Night Mattresses
Anthony Johnson- KFC
Nate Diaz- Rizla Cigarette Papers
Dennis Hallman- Speedo
Jake Shields- Nytol Sleeping aids
Brian Ebersole- Edge Shave Gel
Jon Jones- Budweiser
Wanderlei Silva- Toms Rhinoplasty
Can you guys come up with any more? I'll publish and credit you with the best.
---
August 29th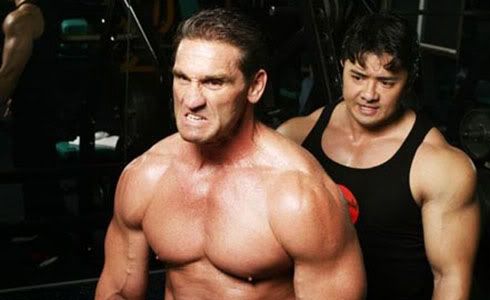 Shamrock twats a lady-boy!
I almost wasn't able to write about this for laughing about it. Shamrock, lifted, for battering a girl he thought was a man? Come on. You couldn't write that sort of story for this column but yet, I almost couldn't do it. It's just too funny. In fact, I think it's even caught my fabled "funny fuse."
I'll never laugh at anything else again. Anyway, while they were breaking up a "brawl at the mall" (WCW PPV, anyone?) Ken Shamrock smacked a woman. His defence? HE thought SHE was a HE. You following? Now, TMZ released pictures and that is one handsome woman so could Shamrock be let off for his mistake?
I think not. Whether it's a manly woman, or a womanly man, people with whatever fleeting level of celebrity shouldn't really be hitting people in shopping malls.  As for the victim, look for her on an upcoming season of celebrity Big Brother.
---
September 11th

Wheelchair MMA heats up!
Coming later this year, Ultimate Cage Fighting Championship and Wheeled Warriors will team up to put on a show, but with a difference. This show will be unique as it will be the first to feature specially adapted wheelchairs to allow disabled people to compete in MMA and boxing bouts. Using similar chairs that they used in the Paralympics for the Murderball and basketball events, they hope to promote this on the back of the most successful Games in many years.
The only problem will be the press surrounding this. However much you agree with equality for everyone, regardless of age, sex, race or ability, this will be misconstrued and undoubtedly seen as some sort of "freakshow" despite the fact the combatants will not see it as anything more than a chance to show how they can compete in any sport they put their mind to.
Further details are in available at the moment, but what do you think? Is this too exploitative, or are you all for it? The event promoter wants to eventually see both boxing and MMA added to the Paralympics, but I just don't think the world is ready for this as anything other than a seedy, underground attraction.
---
Since it's Christmas, you can have a little bit of Festive cheer.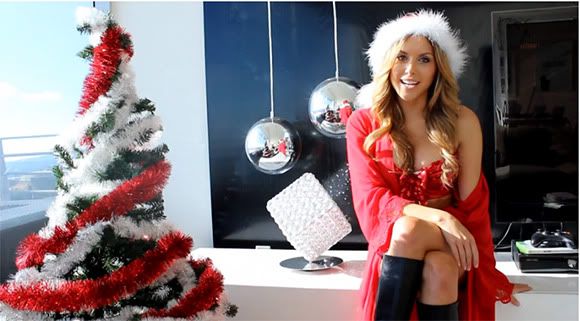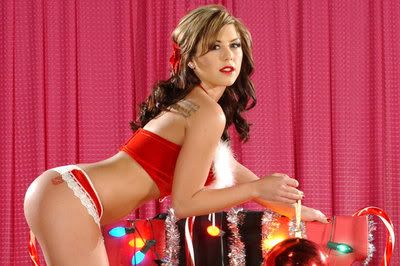 ---
Thanks for reading guys, sorry it was all recycled content but hey, everyone has to have a break sometimes. I hope you enjoyed reading back over some of the more ludicrous stories over the past 12 months, so not only will I see you next year, I'll certainly…….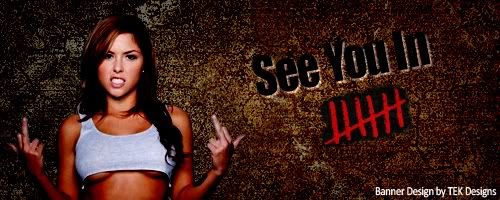 NULL
comments powered by Disqus