The MMA Rant 02.16.13: Hey! I Didn't Know You Worked Here!
February 16, 2013 | Posted by
Hello, gentle readers, and welcome to this week's edition of the MMA Rant.
Could you imagine telling Microsoft you no longer wished to work there?
I mean, that's the dream job for some people, right? So, could you imagine tendering your resignation with them? Wouldn't it be even more bizarre if you'd never shown up for a single day of work? Never even set foot in the building?
Something similar to that happened in MMA this week, when Cristiane "Cyborg" Justino asked for her UFC release. I'm sure that I, much like the rest of you thought, "Wait…you were signed by the UFC? When did that happen?"
Before I break down that little fiasco, let's look at the reader comments from last week. As a reminder, I challenged my readers to explain why guys like Frankie Edgar, Nick Diaz, and Chael Sonnen were worthy of title shots but Michael Bisping wasn't. Here are the responses:
Kevin broke it down as such: The only argument I have against a Michael Bisping title shot is that he has proven time and again that he can't swing with the top guys in his division. He was knocked out by Hendo, he has a decision loss to Sonnen in which it looked like his head wasn't in the game, and he was knocked out by Vitor. Bisping is starting to look like a choke artist in big fights.
To be fair, his knockout loss to Dan Henderson was in 2009 and his only loss before that was Rashad Evans (at LHW). Since then, he's fallen to Wanderlei Silva, Chael Sonnen, and now Vitor Belfort, leaving him with a 9-4 record as a Middleweight. Plus, his loss to Chael was a fight he took on one week notice. I've seen worse fighters get a title shot.
Why does Sonnen get a shot then? Simply put, no one else would fight. Machida turned down a fight against Jones at UFC 151 & 152, as did Shogun. Hendo was injured, and none of the up and comers wanted to risk their careers on that opportunity. Sonnen stepped up, and he gets rewarded by the company for it. Is that fair? Maybe not, but the fight business doesn't have a reputation for being fair. The only questionable title shot in this situation is the one Diaz has. Despite my belief that GSP should get the fights he wants at times, Diaz jumped over a legitimate contender in Hendricks to get it.
Shouldn't Sonnen have to compete at LHW at least once to get a title shot? Is that what UFC has come to? Handing out title shots to guys who aren't deserving of one in their own division, but they raised their hand first, so they get one in the next highest division? Somehow that logic seems a little flawed. And while your note that the fight business isn't fair is valid from a historical perspective, the UFC has the opportunity to make their promotion fair; they just have to choose to do it.
AmericanWolves02 tells it like it is: I'm a little put off by this recent fad of people getting immediate title shots coming off losses merely by moving divisions. Chael Sonnen gets KO'd by Silva, runs his mouth and moves up and is given a fight against Jon Jones. Edgar loses 2 fights(albeit close) to Henderson and gets an immediate shot at Aldo. Pettis moves down to flyweight and is given a title shot against Aldo. I'm a firm believer that you should at least win one fight at the weight class before getting a title shot.
Agree 100%.
Doctor Who pleads his case: Why ? Bisping got DECAPITATED, MK Style, by a past his prime Vitor Belfort who only notable win at MW before this fight was a sub win over a roided guy who kept failing making the weight in time. That's WHY.
Edgar = Loss twice via Decisions to one of Top 10 P4P in the world AND Aldo is so dominant in his division he badly needed new opponents.
Couture was ASKED By DANA To come back to do the same because the lack of proper challengers to the ultra boring HW Champ Tim Sylvia at the time. That's why
Also both Edgar and Couture ended up doing great, one losing to Aldo 2 rounds to 3 while Couture won the five rounds of his HW Comeback and the title to make history again.
So, Frankie Edgar lost twice in a row to Benson Henderson, and that somehow anointed him as qualified for a title shot against Jose Aldo? A lack of competitors at FW is really your logic behind that statement?
And from what I understand, Randy Couture came out of retirement on his own; I'm not sure where you heard he was asked by Dana White to do it. Nonetheless, Randy went 2-3 leading up to his fight with Sylvia, with his only wins coming against Vitor Belfort and Mike Van Arsdale. Is your argument that Randy earned that title shot as a favor? So you're conceding he wasn't really worthy of one?
Bisping, on the other hand, would get DEMOLISHED by the best P4P in the world in a few SECONDS, so what's the point outside of humiliating this loser in his very hometown ? Answer : None. At this point A.Silva deserves super fights and super fights only and Bisping is a joke of a fighter for someone of the Caliber of A.Silva.
When I look at what Anderson did to a big Roided LHW in Bonnar in short notice AND to Vitor himself when they clashed at MW, I have zero interest into Silva vs Bipsing after enjoying the first feel good moment of the year in Vitor Cro Cop'ing Bisping down for the count forever.
You can't look at Bisping at 185 and try to compare him to Bonnar at 205; those comparisons don't make sense. Besides the obvious size differences, they are two completely different fighters. The point of making this fight is it could be booked in England at one of the bigger stadiums and do massive numbers. If Bisping is such a joke as a fighter, why did Chael earn another title shot after he defeated him?
And I don't understand how you can figure Anderson Silva "deserves" super fights only; he's a division champion and he should be defending his title or vacating it. Creating intriguing matchups is nice, but he still has to defend his title against the most deserving guys at 185.
hobu0 writes: Its fairly simple, and you pretty much already answered your own questions. UFC/MMA is a growing spectator sport still in it's relative infancy that's still leaning on the entertainment side to keep and attract viewers than just being purely 100% sport. I think they do their best to try and make match-ups people want to see, especially featuring fresh newcomers when possible, but by doing that they sometimes back themselves into corners and have to resort to giving (sometimes less deserving) fan favorites shots in other weight classes or coming off losses etc…
As for your Bisping, Chael, Diaz comment…it would seem like Bisping just needs to take a lot of time off and talk a lot of shit about a current champion during that time. Thats basically how the other fellas got their shots.
Perhaps Chael Sonnen will give him some lessons.
Good comments from everyone; the issue at hand appears to be the inconsistency with which the UFC determines who gets a title shot and who doesn't. I'd like to see something a little more consistent that relies on a fighter's achievements and not the weakness of a division or the ability of a challenger to talk shit. A weak division with undeserving challengers is a promotional issue, but it shouldn't mean picking and choosing guys who don't deserve a title shot or letting them talk their way into a title fight in a weight class they haven't won a fight in.
If wins aren't going to be what count the most, they why aren't post-fight interviews rated by the judges too?
---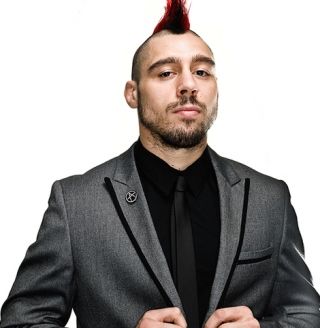 At 30 years of age,
Dan "The Outlaw" Hardy
appears ready to hang up his gloves and call it a career. This would make him one of the younger fighters to openly discuss such a career move. Hardy started out his UFC career by going 4-0 before being undeservedly given a title shot against
Georges St. Pierre
at UFC 111. This matchup saw the Brit outgrappled for 25 straight minutes. After 4 straight losses, it was expected Hardy would get his walking papers. However, he was retained by the promotion, and after an extended time off, he's won his last two fights.
Is this the right move? Without being in the man's head, it's hard to say. Undoubtedly, injuries have taken their toll over the past 9 years and 36 professional fights. While Hardy is still young by MMA standards, anyone not completely committed to the lifestyle required by elite athletes will be unquestioningly miserable during the months-long training camps. There is also the realization that the 170 pound division is ruled by wrestlers, which has been the weak link in Hardy's game. Plus, having climbed the rankings and been given a title shot, one has to wonder if Hardy isn't a little bitter at the prospect of perhaps never seeing the main card of a PPV again.
Is it time for "The Outlaw" to hang up his gloves? Umm…probably.
---
In news that could only be classified under the heading of "Is she really with the UFC?"
Cristiane "Cyborg" Justino
has asked for her release from the promotion.
Was anyone else surprised by this? I wasn't even aware she was under UFC contract. I say this because I know the UFC only has a Woman's Bantamweight Division, and Cyborg had a difficult enough time making Featherweight, so I don't know why her employment with the promotion was even entertained.
I can only presume she signed with the promotion with the intention of trimming down to 135 pounds, but her reliance on steroids has no doubt complicated that process.
I can already hear many of you out there, "How do you know she's on steroids?" Well, there are three things that have me believing that she is. #1 is that I have eyes and can see she's on steroids; #2 is that I don't look at her and fool myself into believing she looks like that naturally. I mean, come on…I've seen more natural women that were porn stars and strippers; do you really think she looks that way without some type of chemical enhancement? And #3 is that she's tested positive for steroids, and the unfortunate reality is that most people don't get caught cheating the first time they do it.
Her choice of Tito Ortiz as her manager is a little…odd. I can think of quite a few people who might have less baggage than Tito when it comes to dealing with the UFC, so I don't know how that helps him (or her) at all.
What I find funny is that the reasoning behind asking for her release is that the UFC has no intention on promoting Woman's MMA outside of the 135 division. Well, no shit! The only person apparently surprised by this is Cyborg, who is claiming it is impossible for her to make 135 pounds.
What I find fascinating is that Cyborg is claiming that cutting to 135 pounds would injure her so severely that she might not be able to have children afterwards.
Is she under the impression she'll have to cut off her penis to make 135? Because I'm not following her logic in this case. And to be brutally honest, if making the weight means she might not reproduce, then I think she should go for it.
All kidding aside, this is a simple play (and frankly her only play) to get the UFC to convince Ronda Rousey to take this fight at 140. Cyborg knows there is a potentially large payday at the end of this ruse (if it works) and she's most certainly following Tito's lead in trying to play hardball with the UFC. Will it work? I kind of doubt it. Dana White already seems at peace with the possibility that the fight won't happen and has himself mentioned the meaninglessness of having a fight that isn't for the Bantamweight Title.
Many people have mentioned Cyborg should just sign with Invicta, but I'm sure she's aware their pay will be substantially lower that what she used to, and steroids aren't getting any cheaper.
Plus, someone has to fund those tattoos.
---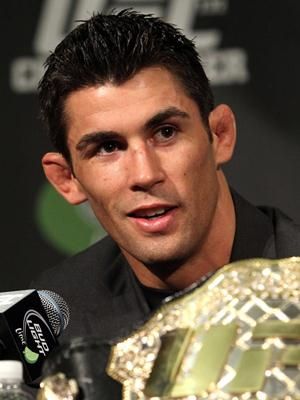 Dana White recently mentioned that he has no intention of stripping
Dominick Cruz
of the Bantamweight Title, even if he dies before he can defend it. "He'll wear it to the grave" White was reported as saying (or something like that).
Look, I can appreciate the loyalty Dana is showing Cruz and all that, but how long is Renan Barao going to be playing "place holder" for the Bantamweight Champion? Cruz hasn't even been cleared to train again yet, which means he may not even be ready to fight again this year. How long does the UFC plan to have an Interim Champion? I'm not suggesting they turn their back on Cruz, but the reality is that the division has to be allowed to progress, and it's awfully weird to do that when there are two guys wearing the Championship belt.
This is the opportunity for the UFC to establish some standards for how they will handle Interim Titles when a Champion is unable to compete. Perhaps they can make a time frame for how long a Champion gets to heal before he has to give up the strap. Even better, maybe the stipulation can be that the Interim Champ becomes the Undisputed Champ if he successfully defends the belt twice.
How the UFC crafts these guidelines will be up to them, but it would be a shame for this situation to go one for another 18 months.
---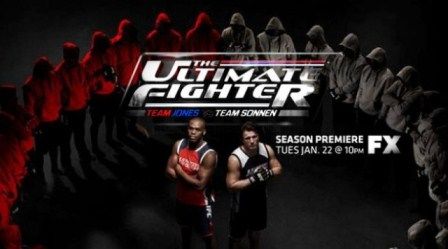 I have a confession to make: I've been pleasantly impressed with this season of The Ultimate Fighter.
I feel I need to confess this because I've been very vocal in the past that I think the show has run its course and is stale. And while the show in and of itself is the same as preceding years, the editing of the segments and the interaction of the coaches with the fighters and each other has made the show much better than I anticipated.
The coaches appear more as mentors and real "coaches" as opposed to overgrown frat boys who are only looking to promote a fight and get under the skin of the opposing coach. Both Chael Sonnen and Jon Jones have provided their fighters with a lot of insightful advice and genuinely seem to care about each matchup.
Additionally, the show has focused more on the tournament aspect of the series as opposed to the reality TV nature. I feel this is a positive step, as reality TV seems to be on the decline and focusing on the tournament aspect nearly puts them in competition with Bellator MMA.
The show could still use some help in areas, but overall it feels more like a dramatized documentary as opposed to animal house – this is a step in the right direction.
My wife has opined that Sonnen and Jones are the best coaches since Couture and Liddell, and I tend to agree.
What do you guys think?
---
And that's it for this week, gentle readers.
I hope your cell mate was kind enough to read this to you. Or, perhaps you've purchased the Kindle Fire version of this in which the audio is read by Morgan Freeman.
Either way, thanks for reading.
NULL
comments powered by Disqus