The MMA Rant 1.19.13: Ronda Rousey's Conspiracy, Quinton Jackson Wants Out, More
January 19, 2013 | Posted by
Welcome to this week's edition of The MMA Rant. There wasn't a ton of news this week aside from the demise of yet another MMA promotion. Everything else outside of that little topic either surrounded the upcoming Bellator card or the fallout from the last Strikeforce Card. Weeks like this make me look forward to the periods when there is a UFC event every weekend for several weeks in a row.
Before we go any further, let's tackle some reader comments from last week:
Our own Jeff Harris is becoming my biggest fan: According to the NSAC Overeem has passed like 5-7 drug tests and he will likely be tested again for the Silva fight. I'm fine with him getting big fights as long as he's tested a lot. Sometimes you got to move on and continue planning. I'm sure UFC will be cautious and try to have back-up again though.
Well, I'm glad he's being tested regularly, as it would be naïve to ignore his recent drug test failure and the suspicious nature of his physique's transformation over the years. The point I was making last week is that even if Overeem tests clean 100 times, his last win still came via the use of performance enhancing drugs and his wins prior to that (Fabricio Werdum, Todd Duffee, Brett Rogers, and Kazuyuki Fujita) don't exactly make him a world-beater. Am I being overly critical of Overeem? Perhaps, but it's only because I think the guy gets praise he hasn't truly earned.
PWNICON adds his two cents: At this stage I don't know who else you'd have fight for the title other than Overeem, is why I think he gets the title talk. Any other heavyweight in the top 5 would be coming off a loss, or just one win. So sure he's been out a while, but he's got star power, a few wins in a row, the last guy he beat was a former HVweight champ. I just really don't see who else you'd have as the next contender.
Stefan Struve and Mark Hunt are the only HVweights I can think of who are on a winning streak, with Roy Nelson who has won two in a row. Trouble is, they're all middle of the pack fighters at this stage. But Struve and Hunt, those two are set to fight in March perhaps? Can you see either the winner of that, or Big Country being given a title shot?
Perhaps Antonio Silva if he actually beat Overeem, or Werdum?
First off, his last win probably should have been changed to a no-contest after his drug test failure. I have no idea why some fights are simply ruled no contests after a drug failure and others aren't, but it's something that should probably be standardized in the future.
Outside of Cain Velasquez and Junior Dos Santos, the entire Heavyweight Division consists of middle-of-the-pack fighters. This has been the case for quite some time, but that still doesn't stop guys like Frank Mir from getting a crack at the belt when the UFC sees fit to give them one. I'm not saying Overeem can't work his way into contention, but I think pretending he's earned a title shot now is a little premature. Let's see him win a fight without a testosterone level that's off the charts before we proclaim him the #1 contender.
Stefan Struve would be a tough sell but I think a lot of people would love to see Mark Hunt in a title fight. Much of that might be misplaced nostalgia or just wanting to see an underdog win the big fight, but the UFC would be foolish not to consider Hunt at least as a possible opponent now that he's got a nice following on Twitter and 3 wins in a row.
---
Strikeforce: Goodbye and Good Night.
The final Strikeforce event unfolded this past Saturday, and since Showtime was free this weekend, I decided to catch the entire event. Overall, I'd have to say that although the event was pretty good, I couldn't help but feel a little underwhelmed. It was nice that the show opened with a little trip down memory lane and highlighted some of the biggest moments in the Strikeforce history, but I think they fell short a little bit by not showcasing the fighters who built the promotion and will be moving forward in their careers. This would have been a good "springboard" of sorts for those fighters, but the show instead seemed to concentrate on moments instead of people. I understand that Showtime and Strikeforce aren't in the business of making new stars for the UFC, but showing some loyalty to the guys who helped build the promotion would have been nice.
Some other notes from the night:
Ronaldo "Jacare" Souza vs. Ed Herman was a somewhat lackluster fight. I actually thought Herman might put up more of a fight than he did and I was a little disappointed this ended as quickly as it did. While Herman did Zuffa a favor by taking this fight on short notice, I can't help but feel this loss (especially the one-sided nature of it) hurts him in the long run. Jacare looked great and could be a good addition to the UFC Middleweight Division.
Mike Kyle vs. Gegard Mousasi ended much like I expected it to. Kyle is a powerful guy, but his ground game has always been substandard and will keep him from ever being anything more than a decent fighter with a puncher's chance. Mousasi will probably enjoy some success in the UFC, but I don't see him ever wearing the title. While Mousasi is a talented grappler, his deficiencies in wrestling will always see him as the underdog when he faces guys who sit at the top of the UFC's LHW division.
Josh Barnett looked great against a guy who clearly didn't belong in the cage with him. Barnett of course is not on the list of guys being immediately brought over to the UFC, and that frankly could be because he'd fulfilled his Strikeforce contract and his next contract has to be restructured. While I think there are some good matchups for Barnett in the UFC and I think the UFC needs every worth-while Heavyweight fighter they can get their hands on, I'm not naïve to the challenges Barnett poses for the UFC as a promotion. His commitment to pro-wrestling combined with his steroid issues make him a wild-card of sorts and difficult to trust as a fighter, much less pay him what he feels he deserves. My suspicion is Barnett will never see the inside of the octagon without some serious concessions on his part.
Nate Marquardt vs. Tarec Saffiedine demonstrated that a sub-par opponent with a good gameplan can upset even the most highly-touted fighter. Marquardt demonstrated in this fight why he'll go to the UFC and at best have even wins and losses against the Top 10 in the division. Saffiedine may very well go 0-2 in the UFC before getting his release or becoming fodder for the undercard.
---
Strikeforce: A retrospective.
As a promotion, Strikeforce faced many of the highs and lows that plague every promotion. Beginning as a kickboxing promotion, Strikeforce, with the help of Frank Shamrock, entered the theater of MMA and made an immediate splash in March of 2006. Through the years, Strikeforce did consistent business and slowly built a west coast following, featuring such stars as
Cung Le, Frank Shamrock, Gilbert Melendez, Josh Thomson,
and many others. Following the demise of EliteXC, Strikeforce gained the services of Nick Diaz, Robbie Lawler, Scott Smith, and Jake Shields. These acquisitions, coupled with a network deal with NBC and a broadcast deal with Showtime, placed Strikeforce firmly in the #2 position of US MMA promotions under the UFC. This new-found clout allowed them to negotiate with a sign such fighters as
Fedor Emelianenko
and
Dan Henderson.
Despite these deals, the financial backers of Strikeforce decided to invest their money in different markets, and Strikeforce was purchased by Zuffa. What followed was supposed to be "business as usual," but things were everything but. After losing many of their top draws and having to cancel two of their last three scheduled event, Strikeforce put on its final event last Saturday night.
Unfortunately, Strikeforce will probably be remembered for its failures rather than its successes. I don't know if this is fair, but the truth is that the final years were filled with poor decisions and mismanagement. There is an argument that this could be attributed to the purchase by Zuffa or the involvement of Showtime, but ultimately Strikeforce will be lumped in the annals of history with the likes of Affliction, EliteXC, PrideFC, and the IFL. While their initial events were ground-breaking, the Heavyweight Grand Prix turned out to be a complete bust, their system of awarding title shots was illogical, and some champions were consistently MIA. I put the majority of the blame on Scott Coker, as he was the one at the helm when the majority of the mistakes were made. These mistakes will probably keep him from achieving anything other than a mid-level position with Zuffa (if he gets one at all).

---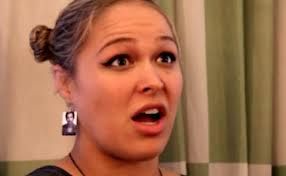 Ronda Rousey is catching a degree of flak for posting on her Twitter feed a video that supports a conspiracy theory that the Sandy Hook tragedy was faked. She also added comments that supported this assertion.
First off, I find nothing more distasteful than the people who used this tragedy to further their political agenda or trivialized it by floating ridiculous conspiracy theories. I think both groups of people need a strong dose of reality with a dash of empathy for the victims. That said, while I'm a tremendous proponent for free speech, I think it is irresponsible when topics like this are entertained by those who could be considered spokespersons for the UFC. I'm not saying Rousey or the rest of the champions need to be slaves to political correctness, but there should be a personal understanding that their words can be interpreted as the stance of the very promotion they represent. Rousey doesn't just speak for herself; she lost that privilege when she became an MMA sensation and star. Rousey speaks for of all Woman MMA fighters, the entire UFC Woman's Division, and in some cases, the UFC – that's the kind of clout a champion and spokesperson carries with them. While she's entitled to believe whatever she wants and even Tweet it to the entire world, she should understand that her words are no longer just her own.
---
Nick "The Tooth"
has again popped up in
Dana White's
video blogs and I have to say the guy got really boring, really fast. Sure, it was sort of cool watching him get schooled by
Joe Lauzon
in a grappling match, if only to see what would happen to a mere mortal when they decide to tangle with a UFC fighter. Since that point he's tried to become this hybrid of Steve-O and Johnny Knoxville, but without any of the innovation those guys brought to the stunts that made them famous. Nowadays we see Nick either licking a wall covered with other people's gum or acting like a vagrant in various UFC offices. I get that the guy is Dana's friend and would probably wipe his ass for him if Dana asked him to, but that doesn't mean I want to see him on video blogs. I get it Dana – you think Nick is a funny guy; but I watch your blogs to see the behind the scenes stuff with the fighters – not to watch Nick humor you.
---
Quinton "Rampage" Jackson
is an idiot. The fact that he can sit there in interview after interview and pretend that the UFC has done anything to limit his career or disrespect him is preposterous. This is the type of drivel that makes me suspect Rampage may already be suffering from the onset of dementia from the multiple concussions he no doubt suffered during his MMA career.
This is how unfairly Rampage was treated: The UFC brought Rampage over from the WFA by buying the company just to get him, gave him a title shot after only one fight with the promotion in which he beat a natural middleweight, allowed him to coach two seasons of The Ultimate Fighter, booked him in the main event in his hometown against his arch-rival, bailed him out of jail after he went crazy on crack and energy drinks, took him back after he publicly retired, gave him a title shot off a win over a sub-par opponent, and booked him to fight in Japan. What more did he want? It sucks that Rampage has become such a one-dimensional fighter that he doesn't stand a chance against a decent wrestler, but that's not the UFC's fault.
Upon his UFC release, Rampage's only hope is to land in Bellator, because there isn't any other promotion out there that can afford to pay him (and I don't think Bellator will offer him anywhere near UFC money anyways). Perhaps in a couple of years, we'll see Rampage on the streets, talking about how "The Man" kept him down throughout his career and now he's broke and homeless (which won't be his fault either). I'm not wishing him any undue ill will, but such is normally the case when a person can't take ownership of their own problems.
---
Both
Pat Curran
and
Michael Chandler
turned in impressive performances this past Thursday on Bellator's SpikeTV debut. Curran used his reach and tight stand-up game to outpoint and defeat
Patricio "Pitbull" Freire
in a hard fought battle while Chandler overwhelmed and steamrolled
Rick Hawn
in a fight I thought would be much closer than it was. In other action,
Renato "Babalu" Sobral
put on what I hope will be his last fight, in which he was again knocked out in brutal fashion. Sobral has a storied MMA career, but he's 2-3 in his last 5 fights, and all of those losses came by way of knock out.
---
And that's it for this week…I hope this was good for you.
Thanks for reading.
NULL
comments powered by Disqus