The MMA Rant 1.26.13: Eddie Alvarez, Michael Bisping, Vitor Belfort, More
January 26, 2013 | Posted by
Welcome to this week's edition of the MMA Rant. There were a bunch of things that were rant-worthy this week, but I didn't have all the time I'd hoped to piece this together. Having said that, I took the things that have been bothering me the most and coupled them with some recent events for this week's offering.
As always, before we get to that, let's take a look at some reader comments from last week:
Vserp writes: It was only a matter of time until she (Ronda Rousey) said something so stupid it crossed a line. She's been saying stupid crap the entire time she's been relevant. Everyone has just enabled her, and when you enable someone like that they just won't learn. I actually hadn't heard these comments and haven't paid any attention to her for awhile now, so maybe it isn't a big deal to her followers. But just reading what you wrote, it doesn't change my mind that she is an attention whoring idiot.
Well, that's the beauty of the internet; everyone has a chance to demonstrate their intelligence or idiocy (for many it's the latter). This must have caused some waves with the UFC brass, as Rousey's manager and even Dana White have had to publicly address these comments. The 1st Amendment is a beautiful thing, but I guarantee Dana White nor anyone else from the UFC enjoys explaining one of their fighter's Twitter comments. While I doubt much will come from this publicly, I'd bet the word was passed that such topics should be avoided in the future, if only so they don't have to be explained by a guy who'd rather be hyping fights than explaining a fighter's Twitter feed.
And now on to today's news…
---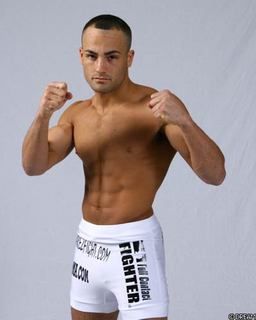 Maybe I'm missing something here, but since when does Eddie Alvarez deserve an immediate title shot for signing with the UFC? I guess I can kind of understand the $250K signing bonus, but an immediate title shot? What's the deal? I can see giving Gilbert Melendez an immediate title shot since he was the Strikeforce Lightweight Champ, but does Eddie Alvarez deserve the same treatment when he's not even the reigning Bellator Champion? Does that seem strange to anyone else? Don't get me wrong; I think Alvarez is a great fighter and is very exciting, but is he so good that he doesn't have to win at least one UFC fight before getting a title shot? Shouldn't he have to prove himself? Sure, his last win over Patricky "Pitbull" Freire was impressive, but Pitbull isn't even in the Lightweight Top 50, so can a win over him really get a guy a title shot?
I understand the UFC is trying to win Alvarez's services and this title shot was probably just part of that attempt, but I think handing out title shots in this manner is a little disrespectful to the UFC Lightweights that have been busting their asses against legitimate Top 15 fighters for the past several years. Maybe I would see things different if Alvarez was still the Bellator champ.
---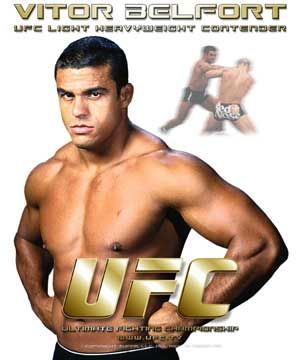 Vitor Belfort. Aaaahhhh…Vitor, Vitor, Vitor…what is the UFC to do with you?
I must admit, I didn't have a ton of faith in Vitor in this fight, as I suspected the UFC purposely matched him with Michael Bisping because Vitor's the type of opponent Bisping would normally prevail over (more on that later). Needless to say, Vitor shocked many fans (and the UFC brass no doubt) by stopping Bisping with a nice head kick followed by punches on the ground. Then, in his moment of glory, Vitor goes on to challenge the champion of another division? A champion who stopped him the last time they met? And also picked a fight with another Light Heavyweight? Do I need to mention he also referred to himself as a Champion? How hard was Vitor hit in this fight?
Look, I respect Vitor as much as any fan and I consider him a legend of the sport, but who is he fooling? He obviously has no interest in fighting Anderson Silva again, which makes sense considering the outcome of their last encounter. But where does he think that a win over Michael Bisping earns him another crack at Jon Jones? Or even Chael Sonnen for that matter? I guess this whole charade would make sense if Chael was still fighting at Middleweight or if Vitor declared his remaining fights would be at Light Heavyweight, but that isn't the case. Instead, we have a Middleweight fighter, calling out the Light Heavyweight Champ (and the Champ's next opponent, I guess) without really any regard for the illogic of it all.
But…he did win, so praise Jesus.
---
Michael Bisping. Going into this fight, I told my friends that Bisping would probably win if he could take this fight past the first round. I'm sure most people can understand the logic of this assumption if you know anything about Bisping's cardio or that most of Belfort's wins have come by way of knock out in the first round. Given that Bisping avoided Brian Stann's power shots and out-boxed him pretty easily, I suspected the same strategy would be effective against Belfort (especially if Bisping could outwrestle him).
I suspect the UFC harbored the same assumptions when they booked this fight. Bisping did surprisingly well against Chael Sonnen, defeated Stann, and has over-all looked very impressive in his last six fights. I'm also sure the UFC understood that booking Michael Bisping against Anderson Silva in England would have been a huge fight. Vitor Belfort, especially coming off a loss at Light Heavyweight, should have been a semi-easy win for Bisping, especially if Bisping could get out of the first round and get Vitor tired. Of course, the UFC and I were incorrect in this assumption, as Bisping was finished by Belfort in the second round via head kick and punches.
This brings us to an important question: Will Michael Bisping ever wear a UFC Championship? Heck, will he ever even earn a title shot? This has been the third time he's lost a Middleweight Title Eliminator; unless someone gets injured or the UFC gets desperate, he's probably not going to get a fourth chance. Bisping is 1-2 since January 2012, and at this point he has to be behind the likes of Chris Weidman, Luke Rockhold, Hector Lombard, Yushin Okami, Constantinos Philippou, Ronaldo Souza, and Jake Shields; that's a lot of ground to have to make up. While he's only 33 years of age and can conceivably fight for another 5-7 years, I have to wonder when he stops being a contender and just becomes a gate-keeper.
What do you guys think?
---
Poor
Johny Hendricks
just can't seem to get any respect these days. Sure, Dana White has finally admitted he'll get a title shot if he wins against
Jake Ellenberger
, but he left the stipulation of "if he looks good," which leaves him an out if
Georges St. Pierre
cries again that he doesn't want to face Hendricks.
GSP took his own turn at emulating Cecil Peoples when he said he didn't think Hendricks won in his fight against Josh Koscheck, and Georges didn't want to have to fight a guy he thought lost to someone he'd already beaten. Apparently though, this logic only applies to Hendricks, because it didn't stop GSP from calling out Nick Diaz, who was coming off a loss to Carlos Condit and a drug suspension.
There's logic there folks; you probably just have to be French to understand precisely how to avoid a fight.
---
This is a poll I put together after thinking about the various fighters who are the constant #1 contender, but never seem to win the "Big One" when given their chance (and some have gotten many chances.) Now, some of these guys challenged very dominant champions, others just couldn't put it all together when they go their chance, and others were bitten by the injury bug at the worst possible time. Despite all that, who do you guys think has the best odds of one day wearing the belt (or wearing it again)?
---
And that's it for this week. I hope you guys dug it; leave me a note that tells me you haven't drowned your keyboard in drool.
Thanks for reading.
NULL
comments powered by Disqus