The Ultimate Writer 11.14.11: UFC on FOX 1 Results, UFC 139 Henderson vs. Shogun Preview, Bellator 58 Preview, More
November 14, 2011 | Posted by
Welcome back to "THE ULTIMATE WRITER"! As you should be accustomed to by now, I'm your host Dustin James aka "The Ultimate Writer" and I'm on cloud nine right now! The Oregon Ducks shocked the majority of the college football world this past weekend and "upset" the Stanford Cardinal to position themselves not only as the favorites to win the PAC-12 title, but perhaps even slip into the National Championship game if a few lucky breaks fall their way. I was pumped watching the game on Saturday night. While I'm excited to see Andrew Luck and what he's going to bring to the NFL over the next few years, I loved watching the Oregon Ducks defense give him problems all night. All week long I kept hearing about how Stanford's "power" was going to overwhelm Oregon's "speed". Well, we saw how well that went. Oregon's speed killed Stanford and hopefully it kills USC this weekend.
Anyway, we got some MMA to talk about right? This past weekend, history was made. The UFC finally made it's debut on network television and it was….well, it was interesting. While I was always thought a UFC special on FOX would be explosive with like 4-5 fights and a night full of action, instead we got a little over a minute of action and it left the casual MMA fan base shrugging their shoulders. I have much more to say on the subject so what do you say we just get to it already?
So…………….
Without any further adieu………
Like every week………….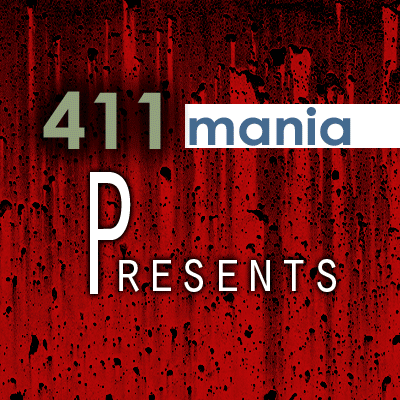 ---
Top Stories:
UFC/Strikeforce
UFC on FOX 1 Results

People were REALLY shocked that this fight ended quickly?…..
History has officially been made ladies and gents. The UFC finally broke their network television cherry and needless to say….it was an interesting experience all-around. We all knew that sparks were going to fly in the UFC heavyweight title fight between Cain Velasquez and Junior dos Santos, but I don't think anyone could have predicted what actually happened. You can tell the UFC definitely wasn't expecting a quick finish in the main event considering how the promotion's officials were reacting after the title fight was over. Not only that, but we also had a WAR between Clay Guida and Ben Henderson (I know, I'm shocked as well that this was easily the best fight of the night….), some pretty good prelim bouts on Facebook, and of course, Dana White making a complete jack ass out of himself on the post-fight show (more on that later). UFC on FOX was definitely an interesting and record-setting show. I definitely got the "big fight" feel out of this show as I had friends I didn't even know cared about MMA excited to watch it. That has to say something especially considering there was a "huge" Manny Pacquiao fight on the same night. Anyway, let's take a quick look at everything that went down this past Saturday night as the UFC made history right in front of our eyes….
UFC on FOX 1 Prelim Card Preview :
Light Heavyweight Bout:
-Aaron Rosa (17-4) def. Matt Lucas (14-3) via majority-decision
Welterweight Bout:
-Mike Pierce (13-4) def. Paul Bradley (18-4) via split-decision
Bantamweight Bout:
-Alex Caceres (6-4) def. Cole Escovedo (17-9) via unanimous-decision
Featherweight Bout:
-Robert Peralta (16-3) def. Mackens Semerzier (6-4) via TKO in Round 3
Bantamweight Bout:
-Darren Uyenoyama (7-3) def. Norifumi "Kid" Yamamoto (18-5) via unanimous-decision
Welterweight Bout:
-DaMarques Johnson (13-9) def. Clay Harvison (9-4) via KO in Round 1
Featherweight Bout:
-Ricardo Lamas (11-2) def. Cub Swanson (15-5) via submission (arm triangle) in Round 2
Featherweight Bout:
-Dustin Poirier (11-1) def. Pablo Garza (11-2) via submission (brabo choke) in Round 2
Lightweight Bout:
-Ben Henderson (15-2) def. Clay Guida (29-12) via unanimous-decision
UFC on FOX Main Card Preview:
UFC Heavyweight Title Bout:
-Junior dos Santos (14-1) def. Cain Velasquez (9-1) via KO in Round 1
My pick: Cain Velasquez, Decision
"HOLY SHIT!"
Sorry for starting out a little vulgar, but that's the exact thought that went in my head once this fight was over. I could not believe what I just seen. Here was Cain Velasquez, arguably the toughest son of a bitch to ever compete in the heavyweight division in MMA (the guy had been on the defensive a total of 25 seconds in his entire MMA career heading into this fight….), getting knocked out by the powerful fists of Junior dos Santos in just a little over a minute. REALLY?!?! Wasn't Cain Velasquez supposed to have a long title reign and become perhaps the most dominating champion in UFC history? Well, so much for that plan. Junior dos Santos came out and shocked the world tonight. I don't recall seeing ANYONE predict a JDS win via KO in 64 seconds. After all, this was Cain Velasquez we were talking about here. Cain's one of the toughest dudes in MMA and has shown in the past that he can take a shot and pop right back up. Apparently, JDS hits much harder than Cheick Kongo does though. I'm really confused as to where I stand right now with Cain. I don't know if the guy looked a little out of it because he'd been out of action for over a year, or I don't know if he's been just a little overrated by the MMA media? Either way, he's looking at having to start from the bottom all over again.
I personally think the long layoff from surgery is ultimately what did Velasquez in. A fighter has to fight in order to improve his game, just like in any other profession. You think if Peyton Manning all of a sudden returned this week to the Indianapolis Colts that he's just going to jump right into the mix of things and be the Peyton that we all know? Hell no. It's going to take even the "great" Peyton Manning a little bit of time to develop a rhythm with his wide receivers and offensive linemen. You know why? Because practice makes perfect and if you are on the sidelines with an injury, you aren't doing too much practicing. This definitely shouldn't take away what JDS was able to accomplish though. JDS is SCARY good and every other heavyweight on the UFC's roster got a nice little message this past Saturday night. That message is that the heavyweight division belongs to one man now, and that man is Junior dos Santos.
The next question is, where do both guys go from here? JDS knows that he's going to fight the winner of the upcoming Brock Lesnar vs. Alistair Overeem fight and even though I would love to see Lesnar win so we can finally see Lesnar vs. JDS (remember when we were promised that fight?), you have to think that Overeem vs. JDS is the more interesting fight mainly due to the fact that both guys are primarily strikers. Also, Overeem was the last Strikeforce heavyweight champion, so in a way….the UFC would have a "champion vs. champion" fight to promote which is always good for business. As for Cain, like I said earlier, the guy has to start all over from square one. I would like to see Cain face off against Shane Carwin (probably not going to happen considering Carwin's out until mid-2012), Roy Nelson, or perhaps even against the loser of Lesnar vs. Overeem (a Cain vs. Brock rematch would do good numbers for the UFC as would Cain vs. Overeem). Either way, the UFC's heavyweight division has officially entered the "Junior dos Santos Era" and if you ask me, I don't think this era is going to end anytime soon…..
And there we are. Like I said plenty of times before, UFC on FOX was an interesting show. It was a little weird seeing the UFC on the FOX station itself, but I'm sure we will get used to seeing that in no time. I heard a rumor this past week that Dana White mentioned that all UFC on FOX specials from here on out would be "two fight specials". I really hope this rumor is false as I would love to see the UFC throw a PPV-like show on FOX with 4-5 fights on a 2-3 hour special. It's going to be interesting this week to see what kind of ratings this show pulls in as the success of the show depends on those numbers. The UFC is hoping to come out of the gates with guns blazing in hopes to set a new ratings record for MMA on prime time television and later this week, we will find out if Dana White and company made it happen.
Before we go though, I need to do a quick little rant on our lovely UFC President. Dana White has done a lot of wonderful things for the sport of MMA, but sometimes his unprofessional attitude comes across as just plain ugly. During the post-fight presser for the show, it seemed like White was angry that the heavyweight fight ended so quickly and was immediately on the defensive with reporters. It seemed like he gave JDS no credit at all for winning the title and more so blamed it on Cain Velasquez looking like "crap". I like Dana and everything, but sometimes he needs to know when to shut the fuck up. For example, if you go to his Twitter page, it's constantly filled with tweets of him arguing with fans who insult his product. Dana should just be ignoring these idiots instead of responding back with "fuck you, don't watch it asshole". Do you think NBA commissioner David Stern is telling NBA fans who are sick of the lockout to "fuck off, go watch the NFL"? No, because Stern is a professional. Dana needs to relax with his "mob boss mentality" because sometimes it really makes him look like an asshole, especially during that post-fight presser. He came out and took a big shit on his new UFC heavyweight champion and there was no need to do that. If you can't control yourself Dana, maybe it's time to go behind the scenes and hire a PR guy to do all your talking for you? It seems much safer that way…..
---
UFC 139 "Henderson vs. Shogun" Preview

Anyone else ever notice how Dan Henderson's face looks extremely flat?…..
Yep, it's time already for yet another UFC numbered PPV! At this rate, we'll be hitting UFC 200 by sometime next month, but who's complaining? As long as I have a plethora of MMA fights every Saturday night, I'm a happy man. And this Saturday, I'm going to be particularly happy. Not only do we get to see Dan Henderson make his long-awaited return to the UFC when he takes on former UFC light heavyweight champion Mauricio "Shogun" Rua in the show's main event, but we also get to see the UFC debut of Strikeforce KO artist Cung Le as he takes on the legendary Wanderlei Silva, who could be making his last appearance in the Octagon! When you top all that off with a #1 contender fight between Urijah Faber and Brian Bowles….then you can consider my cards "all in" for this show. This is definitely the appetizer before the main course comes on November 24 and I'm eager as a school girl to get it started. So what do you say we stop wasting time and get to the action already?…..
411Mania's Ranked Fighters In Action:
-Mauricio "Shogun" Rua: #3 in the light heavyweight division
-Dan Henderson: #4 in the light heavyweight division
-Martin Kampmann: #10 in the welterweight division
-Rick Story: #11 in the welterweight division
-Urijah Faber: #3 in the bantamweight division
-Brian Bowles: #4 in the bantamweight division
-Miguel Torres: #7 in the bantamweight division
-Michael McDonald: #11 in the bantamweight division
UFC 139 "Henderson vs. Shogun" Main Card Preview :
Light Heavyweight Bout:
-Stephan Bonnar (13-7) vs. Kyle Kingsbury (11-2)
Many of you may not know this, but this is a pretty big grudge match here. This fight was originally supposed to be Josh Koscheck vs. Stephan Bonnar at a catchweight (at least, that's what Koscheck's camp was praying for), but considering that Dana White had no desire to see Koscheck move up in weight and fight a guy naturally bigger than him, he did the next best thing by putting Bonnar up against one of Koscheck's training partners in Kyle Kingsbury. This is going to be a better fight than people are giving it credit for. Both guys are veterans of "The Ultimate Fighter" and have found some success in the UFC following the show. Since losing to Tom Lawlor at "The Ultimate Fighter 8 Finale" back in 2008, Kingsbury has racked off four-straight wins in the Octagon. He's looked really impressive in some of those wins (namely his victory over Ricardo Romero at UFC 126), and slightly vulnerable in others. He's a good wrestler with some decent striking skills and that's always a scary combination. As for Bonnar, he's riding a two-fight win streak that couldn't have come at a better time for him. He's a very mediocre 7-6 all-time in the UFC and a loss to Kingsbury would push his UFC record to an even .500. To say that he needs a win here would be a vast understatement. As for who wins this fight? It could really go either way. If the Stephan Bonnar who lost to Mark Coleman at UFC 100 shows up, Kingsbury is going to have his hand raised. If the Stephan Bonnar who went to war with Forrest Griffin many moons ago shows up, it could end up being a long night for Kingsbury. Pick your poison carefully folks, this is almost about as even as it could get….
My pick: Kyle Kingsbury, Decision
Welterweight Bout:
-Rick Story (13-4) vs. Martin Kampmann (17-5)
Sometimes it doesn't pay to be cocky. Case in point…Rick Story. Earlier this year, Story surprised the world when he defeated Thiago Alves in impressive fashion back at UFC 130. Following the win, the MMA community was all but ready to crown Story as the "next big thing" in the UFC's welterweight division and potentially the guy who could give Georges St. Pierre some fits. Then Story had to go ahead and get ahead of himself by taking a fight with Charlie Brenneman on extremely short notice just a month after beating Alves at UFC 130. Sure, that plan probably sounded great to Story on paper, but he quickly found out that Charlie Brenneman was no joke as the "Spainard" out-wrestled Story for three-rounds. This was only the second time that Story had lost in the UFC (he lost his debut in the Octagon to John Hathaway back at UFC 99 in 2009), but it was easily his most devastating loss ever. He's definitely looking to get back on the winning side of things here and it all starts and ends with Martin Kampmann. Kampmann's an excellent fighter himself and he's also a desperate fighter right now. Since defeating Carlos Condit at UFC Fight Night 18 in 2009, Kampmann is a very under-whelming 2-3 in the UFC and needs a win over Story to avoid the dreaded "three-fight losing streak" that usually ends in your release from the UFC. In this fight, I'd give the advantage on the ground to Story and the advantage in the striking department to Kampmann. If Story can get to the fight to the ground, he should be able to out-wrestle Kampmann for three-rounds. If he has a hard time taking Kampmann down though, he's likely going to get stuffed from eating all of Kampmann's punches. Even though Martin Kampmann is a desperate man and is fighting for his career here, I have to go with Story. My mom always told me that if a fight's pretty even, just flip a coin. That's exactly what I'll do here…..
My pick: Rick Story, Decision
Bantamweight Bout:
-Urijah Faber (25-5) vs. Brian Bowles (10-1)
I can't wait for this fight. This is a #1 contender fight (the winner gets a rematch with UFC bantamweight champion Dominick Cruz in the future) between two excellent fighters who have never faced off before. I honestly don't know how you pick a winner in this fight and feel comfortable about it. It's almost about as even as a fight could get. Bowles has been looking to get revenge on Cruz ever since Cruz beat him for the WEC bantamweight title back at WEC 47 last year (Bowles lost the fight after suffering a broken hand). It was the only loss of Bowles' professional career and he's shown that he's ready for a rematch with Cruz following victories over Damacio Page and Takeya Mizugaki in the UFC. The only problem is, he has to get through Urijah Faber first and I just don't see that happening. Faber impressed a lot of people (myself included) when he fought Cruz at UFC 132 in July. Even though he ended up losing, Faber was able to last five-rounds with Cruz in what was easily one of the best fights of the year. Faber has looked pretty damn good since dropping down to bantamweight and even though this should be one hell of a fight, I can't help but favor Faber in every aspect. Even though both guys are great fighters, Faber's just on a different level to me and you really have to be on top of your game to beat him. Does Bowles have enough in his repertoire to take out Faber? Not if you ask me…..
My pick: Urijah Faber, Decision
Middleweight Bout:
-Wanderlei Silva (33-11-1) vs. Cung Le (7-1)
Don't blink during this one folks, otherwise you are likely going to miss a highlight reel KO. This fight is "shockingly" going to end in the first-round and the winner will be the guy who connected with the best shot first. How is that for an expert fight analysis? As everyone knows, this is the UFC debut of Strikeforce middleweight Cung Le. Ever since he became a professional fighter in 2006, Le has built himself quite a fan base as he went on a tear through Strikeforce by earning six victories in a row, all via (T)KO! His only loss came at the hands of Scott Smith, but Le quickly made people forget about that loss when he defeated Smith in a rematch just six months later. I've personally never been a huge fan of Cung Le's because I think he's extremely one-dimensional and would get his ass kicked by the majority of the UFC middleweights, but since he's fighting "The Axe Murderer" here, you have to give him a chance. That's not meant to be a knock on Wandy or anything, it's just that Le is a tremendous striker and we all know that even a strong gust of wind can knock out Wandy now. However, I don't see that happening. Like I said earlier, I don't think Le is a great fighter. He hasn't fought in over a year and I think he's going to be very overwhelmed by Silva here. This is potentially the last time we will ever see Silva in the Octagon and he knows he needs a win if he wants to continue fighting in the UFC. When you factor in all that stuff, you have to favor Silva here. I'm expecting Silva to come out with an un-relentless pace to try and overwhelm the less-experienced Le. As a matter of fact, if we don't see a "WANDERLEI SILVA, KO, MURDER FINISH" here….I'm going to be highly disappointed and I'll consider turning this column over to someone who would bore the crap out of all of you. Someone like Wyatt Beougher.
My pick: Wanderlei Silva, KO, Round 1
Light Heavyweight Bout:
-Dan Henderson (28-8) vs. Mauricio "Shogun" Rua (20-5)
After more than two years away from the Octagon, Dan "Hollywood" Henderson finally makes his return! The former Strikeforce light heavyweight champion is coming off a huge victory over Fedor Emelianenko back in July and is looking to earn himself a title shot against Jon "Bones" Jones with a victory over "Shogun" here. Ever since Henderson lost to Jake Shields back in 2010 (and man, that was a horrible loss for Hendo…), he's compiled a three-fight win streak and has looked better since jumping back up to his natural weight in the light heavyweight division. A win over the likes of Mauricio "Shogun" Rua here, would immediately thrust Hendo in the title picture which is pretty insane considering we were all set and ready to bury his career last year. You have to think that "Shogun" is ready to welcome Henderson back into the UFC with open arms though. Rua is one of the biggest "night and day" fighters in the UFC. Sometimes he shows up to fight and he looks pretty much unbeatable (his victory over Forrest Griffin at UFC 134 was the ultimate payback and reminded everyone that a motivated "Shogun" is a scary dude). However, there are times when Rua shows up to fight and he just doesn't look like the guy who used to be near the top of the MMA pound-for-pound rankings. I have mentioned numerous times in the past that a motivated Rua is probably one of the best 5 pound-for-pound fighters in the sport. Rua wants a rematch against UFC light heavyweight champion Jon "Bones" Jones in the worst way and he knows that the only way that's going to happen is if he can take out the legendary Dan Henderson here. Rua's best chances of that happening are to avoid Henderson's takedowns and to keep the fight standing. It's no secret Henderson has probably the most powerful right hand in MMA (just ask Michael Bisping), so if Rua can avoid "the H-bomb", I like his chances even more. Henderson's never been knocked out in his MMA career though and considering 17 of Rua's 20 victories have come via (T)KO….that puts a little bit of fear into the hearts of Rua fans everywhere. I really see this fight ending in one of two ways. I'm betting we either see a Hendo victory via TKO, or a Rua victory via decision. I really don't know which one to pick as I consider this fight pretty dead-even, so just pick whichever one you feel most comfortable with and let it roll. That's the best advice I can give you here…..
My pick: Mauricio "Shogun" Rua, Decision
And there we are. UFC 139 keeps the recent trend of UFC shows going and with a slight break coming up between action, we will need a great card to help ease the pain of no UFC show over Thanksgiving weekend. For some reason though, I have a feeling that a card featuring Hendo vs. Shogun, Wandy vs. Le, Faber vs. Bowles, and also Miguel Torres, Ryan Bader, Matt Brown, and Rick Story in action is going to be a great one. If you are on the fence about purchasing this card, follow my advice and order it. You'll be greatly disappointed if you miss this one….
All The Other Stuff:
UFC lightweight Sam Stout (17-6-1) hasn't had a very good last few weeks. He was originally scheduled to face Dennis Siver at UFC 137 last month, but pulled out of the fight following the unfortunate death of his brother-in-law and trainer Shawn Tompkins. Stout's head just wasn't into fighting at the time and who could really blame him for removing his name from that fight? Thankfully Stout is expected back at UFC 142 where he is expected to face off against Thiago Tavares (16-4-1) on the January 14th card in Rio de Janeiro, Brazil. Both fighters are coming off huge victories and will no doubt be looking to move up the ladder in the lightweight division when they square off in two months….
Speaking of excellent fights added to the UFC 142 card, it looks as though a lightweight fight between Terry Etim (15-3) and Edson Barboza (9-0) has been added to the card. I personally can't wait for this fight. Barboza's made quite a little impact on the UFC's lightweight division since signing with the company last year. He's 3-0 in the Octagon with wins over Ross Pearson, Anthony Njokuani, and Mike Lullo. However, Etim is a different kind of animal and is easily the toughest opponent that Barboza's ever faced. Etim recently made his long-awaited return to the UFC (he was coming off a long lay-off from an injury) at UFC 138 with a HUGE win over Edward Faaloloto that saw Etim get the win via guillotine choke in just seventeen seconds! To say that Etim was looking forward to getting back into the cage and creating some violence would be a severe understatement. Barboza vs. Etim at UFC 142 is going to be a war. I just hope Brazil is big enough to contain it.
I'm becoming a huge fan of UFC welterweight Rory MacDonald (12-1), which is why it bums me out to report that MacDonald has been forced to withdraw his name from his upcoming bout with Brian Ebersole (48-14-1) at UFC 140 due to an injury. The good news is, Claude Patrick (14-1) has agreed to step in and replace MacDonald. Patrick was originally scheduled to face off against Rich Attonito (10-4), so changing opponents shouldn't be too big of a deal for him. Attonito is now expected to face UFC newcomer Jake Hecht (10-2) on the card.
Bad news for UFC fans (like myself) who like watching the prelim card on Facebook. The UFC has announced that the prelim cards will no longer be airing on Facebook, and will instead air on FUEL TV starting in 2012. I can't express in words just how much this move angers me. Does the UFC not know that FUEL TV is not available in everyone's home? Unfortunately a lot of us don't get FUEL TV (THANKS COMCAST!) and so airing the prelims on Facebook was a huge plus for us. Plus, Facebook is available everywhere so you didn't really run into the problem of not having the prelims accessible to anyone who wanted to see them. Now, you have basically cornered your fan base and told them to watch FUEL TV or they are basically shit out of luck. Hey, thanks for caring UFC and FOX officials!….
In what was easily "the biggest news of the week", UFC president Dana White appeared on "The Jim Rome Show" this past week and confirmed the news that everyone and their mother wanted to hear:

"It's the fight everyone wants to see. People want to see [Chael Sonnen vs. Anderson Silva]. Anderson is in this position where he feels this guy is so disrespectful he doesn't want to give him a shot and everything else, but Anderson will end up fighting Chael Sonnen."

BOOM! This is great news for us UFC fans. Silva vs. Sonnen II is easily the fight that everyone wants to see in the UFC's middleweight division. Some people argue that Sonnen doesn't deserve a shot at the champion again, but those people definitely wouldn't know how to run a successful MMA business if it was handed to them. This fight is going to do huge business for the UFC and the company would be stupid not to throw it on. Now let's just all start guessing as to when the fight is going to happen. I'm thinking it'll go down in March which would be awesome, because that would make for a perfect birthday present for yours truly. This fight can't get here soon enough though….

UFC lightweight Ben Henderson (15-2) picked up a huge win over Clay Guida (29-12) this past weekend at the UFC on FOX 1 special to move his UFC record to a perfect 3-0. The win over Guida was easily the biggest win of Henderson's career and pushed him into #1 contender status in the UFC's lightweight division. At the post-fight presser for the UFC on FOX show, the UFC confirmed that Henderson will face UFC lightweight champion Frankie Edgar (14-1-1) at UFC "Japan" on February 26 at the Saitama Super Arena in Saitama, Japan. This show will mark the first time the UFC has held a card in Japan since UFC 29 in 2000. MMA is dying a quick death in Japan, but I have a feeling that the UFC's return to the Country will help revive the sport a little bit. The UFC never seems to have a problem selling tickets anywhere they go and I think their return to Japan will end up being a huge success for the promotion.
As of right press time, the UFC's rating numbers for the UFC on FOX 1 special have yet to be confirmed completely, but according to this article on USAToday.com, it's great news for the UFC. I hope to have more on this next week when everything is finalized. Can the UFC top the record number set by Kimbo Slice? Stay tuned….
---
Bellator
Bellator 58 Preview

I don't say this a lot, but this is a damn good Bellator card …
It's about damn time! I have been waiting for over six months to see Bellator lightweight champion Eddie Alvarez back in action and the time has finally arrived! This weekend, Alvarez defends his Bellator lightweight title against #1 contender Michael Chandler in a fight that's going to show us just how good Alvarez is. Alvarez is widely considered the best lightweight fighter currently not under a Zuffa contract and if he can somehow get past the undefeated Michael Chandler, you'd have to think the UFC would do everything in their power to get Alvarez (who has the potential to be a mainstream star) over to their promotion. Of course, he has to get by Chandler first and we all know that's not going to be an easy task for anyone. Also on the card, we have the best fighter currently not under a UFC contract in my opinion, and that's Hector F'N Lombard! Lombard is set to take on UFC & Strikeforce veteran Trevor Prangley in a catchweight bout that could push Lombard's win streak to an insane twenty-four wins in a row! It's not every weekend I'm looking forward to a Bellator card, but this weekend is different for obvious reasons. Bellator 58 may just be the best one yet….
Bellator 58 Preview:
Featherweight Bout:
-Marlon Sandro (19-3) vs. Rafael Dias (15-8-2)
My pick: Marlon Sandro, KO, Round 2
Catchweight Bout (195lbs):
-Hector Lombard (30-2-1) vs. Trevor Prangley (23-8-1)
My pick: Hector Lombard, KO, Round 1
Bellator Lightweight Title:
-Eddie Alvarez (22-2) vs. Michael Chandler (8-0)
My pick: Eddie Alvarez, Decision
See, I told you guys that Bellator 58 was a pretty decent card on paper. Now, let's just hope that I can pull myself away from the greatness that is Battlefield 3 (suck on it Call of Duty fans, Battlefield's online multi-player is soooooooo much better than COD's) long enough to tune in and watch Hector Lombard and Eddie Alvarez do some work. Alvarez and Lombard are easily two of Bellator's biggest stars so you would have to think that company officials are expecting a ginormous rating here. I just don't know what kind of rating they are expecting exactly when they go up against shows like UFC 139 and huge college football games like USC vs. Oregon….but you have to admit that Bellator has balls for saying "FTW, here's our show, watch it if you'd like." Let's hope for Bellator's sake that this show is a success as it would really be a setback for the promotion if the ratings declined with two of their biggest stars fighting on the card….
---
Bellator 57 Results

There was a Bellator card this weekend? Oops…
Remember earlier when I said that Bellator has a tendency to say "FTW, here's our show, watch it if you'd like" (it shouldn't be that hard to remember considering I JUST SAID IT!)? Well, sometimes that works and sometimes it doesn't. Unfortunately for the little promotion on MTV2, that didn't work this past weekend. With the whole UFC on FOX 1 spectacle going down, the huge Stanford vs. Oregon game that I couldn't peel my eyes off of, and with the police crashing with protestors on the streets of Portland on the news, I just couldn't find time to turn any attention on Bellator this weekend. I'm betting a signicant amount of you people did the exact same, but have no fear….this is why I'm here! Here are all the results from this past weekend's Bellator 57 show, because I know 95% of you reading this right now likely forgot about the show, much like myself….
Bellator 57 Results:
Prelim Card:
-Taylor Solomon (3-3) def. Mike Sledzion (3-2) via KO in Round 1
-Josh Shockley (8-1) def. Eric Moon (7-7) via submission (guillotine choke) in Round 1
-Denis Puric (4-3) def. Chuck Mady (5-6) via TKO in Round 2
-Dave Jansen (16-2) def. Ashkan Morvari (12-5) via submission (rear-naked choke) in Round 2
-Matt Van Buren (5-0) def. Shawn Levesque (1-2) via submission (rear-naked choke) in Round 1
-Chris Horodecki (18-3-1) fought Mike Corey (11-2-1) to a majority-draw
Bellator 57 Main Card:
Featherweight Bout:
-Alexandre Bezerra (12-1) def. Douglas Evans (13-10) via submission (heel hook) in Round 1
My pick: Alexandre Bezerra, Submission, Round 1
Light Heavyweight Bout:
-Roger Hollett (13-3) def. John Hawk (6-4) via split-decision
My pick: Roger Hollett, Submission, Round 3
Bellator 2011 Middleweight Tournament Finals:
-Alexander Shlemenko (43-7) def. Vitor Vianna (12-2-1) via unanimous-decision
My pick: Alexander Shlemenko, Decision
Bellator 2011 Welterweight Tournament Finals:
-Douglas Lima (21-4) def. Ben Saunders (12-4-2) via KO in Round 2
My pick: Ben Saunders, Decision
"Hoo hum". Those were my exact words after reading the results for this card. Unfortunately, once again, we are going to be forced to watch Hector Lombard fight Alexander Shlemenko for the Bellator middleweight title sometime next year. The first fight between the two of them wasn't that exciting and I'm not exactly looking forward to watching Lombard beat this guy again. It seems like Shlemenko is going to be Rich Franklin to Lombard's Anderson Silva here in a few months. The good news is, we will get to see a new match-up in the welterweight division as Douglas Lima was able to beat UFC veteran Ben Saunders to win the 2011 welterweight tourney. Lima will now face Bellator welterweight champion Ben Askren sometime next year in a fight that I'm actually looking forward to now. Eh, you know what they say I guess? Sometimes you win some, and sometimes you lose some and that's exactly what happened to Bellator here….
---
Tweet Tweet!
This feature looks at some of the best tweets posted on Twitter by MMA fighters or anyone else connected to the world of MMA.
Courtesy of @KennyFlorian – "This is the unpredictable sport of #Mma #ufc people. JDS beats Cain Velazquez by KO, 1:04 of 1st round. told ya not to blink! #UFConFOX"
Courtesy of @KeithFlorian "So lots of weddings today, an estimated 24,000! My predication for 12/12/12. Lots of divorces."
Courtesy of @CainMMA – "Sorry to all my fans . I expect more from myself and you guys do too. Thank you for all the support."
Courtesy of @SMOOTHone155 – "Thanks again to @clayguida for being the warrior that he is…Thx to @ufc & @danawhite, to all my fans, stay tuned, I'm just getting started"
Courtesy of @CubSwanson – "I promised I would fight my heart out. Sorry I didn't get the win
@ufc #UFConFoX"
Courtesy of @Bisping – "Big night for the UFC tomorrow. UFC on fox!!! Who you got? Cain or JDS? I'm gonna go with junior. But what the heck do I know."
Courtesy of @DustinPoirier – "I'm not sure if you can have a food hangover.. But I ate so much last night I feel sick this morning.. #woo"
Courtesy of @MiguelTorresMMA – "Never witnessed a worst robbery in all my life & Bob Arum you can suck my brown cock. Tonight boxing died for me."
Courtesy of @MiguelTorresMMA "People who wright "lol" after all of their texts or posts need to stop, everything you say is not funny."
Courtesy of @DanaWhite – "Great first night on FOX! Thank u everyone and congrats to @junior_cigano the new HW champ!"
Courtesy of @RoyNelsonMMA – "Now ufc needs to put me with the champ roy jds 2 at least I will put on a show"
Courtesy of @MayhemMiller – "For this being a Cain Velasquez fight, there sure are a lot of gringos here."
Courtesy of @MayhemMiller – "Guida vs Henderson in the running for fight of the year. No doubt."
---
Current Champions:
This feature is pretty self explanatory. I list the current champions in each relevant promotion, and you guys sit and read. Easy enough for ya?
Junior dos Santos – UFC Heavyweight Champion
Won the title from Cain Velasquez back on November 12, 2011 at UFC on FOX 1
Jon Jones – UFC Light Heavyweight Champion
Won the title from Mauricio "Shogun" Rua back on March 19, 2011 at UFC 128
Anderson Silva – UFC Middleweight Champion
Won the title from Rich Franklin back on October 14, 2006 at UFC 64
Georges St. Pierre – UFC Welterweight Champion
Won the title from Matt Serra back on April 14, 2008 at UFC 83
Frankie Edgar – UFC Lightweight Champion
Won the title from B.J. Penn back on April 10, 2010 at UFC 112
Jose Aldo – UFC Featherweight Champion
Won the title from Mike Brown back on November 18, 2009 at WEC 44
Dominick Cruz – UFC Bantamweight Champion
Won the title from Brian Bowles back on March 6, 2010 at WEC 47
Luke Rockhold – Strikeforce Middleweight World Champion
Won the title from Ronaldo "Jacare" Souza back on September 10, 2011 at Strikeforce: Barnett vs. Kharitonov
Gilbert Melendez – Strikeforce Lightweight Champion
Won the title from Josh Thomson back on December 19, 2009 at Strikeforce: Evolution
Cristiane "Cyborg" Santos – Strikeforce Featherweight Female Champion
Won the title from Gina Carano back on August 15, 2009 at Strikeforce: Carano vs. Cyborg
Miesha Tate – Strikeforce Bantamweight Female Champion
Won the title from Marloes Coenen back on July 30, 2011 at Strikeforce: Fedor vs. Henderson
Hiroyuki Takaya – DREAM Featherweight Champion
Won the title from Bibiano Fernandes back on December 31, 2010 at Dynamite!! 2010 New Year's Eve show.
Shinya Aoki – DREAM Lightweight Champion
Won the title from Joachim Hansen back on October 6, 2009 at DREAM.11
Marius Zaromskis – DREAM Welterweight Champion
Won the title from Jason High back on July 20, 2009 at DREAM.10
Gegard Mousasi – DREAM Light Heavyweight Champion
Won the title from Tatsuya Mizuno back on September 25, 2010 at DREAM.16
Cole Konrad – Bellator Heavyweight Champion
Won the title from Neil Grove back on October 14, 2010 at Bellator 29
Christian M'Pumbu – Bellator Light Heavyweight Champion
Won the title from Richard Hale back on May 21, 2011 at Bellator 45
Hector Lombard – Bellator Middleweight Champion
Won the title from Jared Hess back on June 19, 2009 at Bellator 12
Ben Askren – Bellator Welterweight Champion
Won the title from Lyman Good back on October 21, 2010 at Bellator 33
Eddie Alvarez – Bellator Lightweight Champion
Won the title from Toby Imada back on June 19, 2009 at Bellator 12
Joe Warren – Bellator Featherweight Champion
Won the title from Joe Soto back on September 2, 2010 at Bellator 27
Zach Makovsky – Bellator Bantamweight Champion
Won the title from Ed West back on October 14, 2010 at Bellator 32
Zoila Gurgel – Bellator 115lb Women's Champion
Won the title from Megumi Fujii back on October 28, 2010 at Bellator 34
---
Upcoming Events:
Here are a few of the upcoming events in the wonderful world of MMA:
Bellator 59 – November 26 at Caesars Atlantic City in Atlantic City, New Jersey
-Alexis Villa vs. Eduardo Dantas (Bellator 2011 bantamweight-tourney final)
-Eric Prindle vs. Thiago Santos (Bellator 2011 heavyweight-tourney final)
-Patricky "Pitbull" Freire vs. Kurt Pellegrino
-Marcin Held vs. Phillipe Nover
-Lyman Good vs. Michael Costa
The Ultimate Fighter 14 Finale – December 3 at The Pearl at the Palms Casino and Resort in Las Vegas, Nevada
-Jason "Mayhem" Miller vs. Michael Bisping
-Featherweight-Tourney Final
-Bantamweight-Tourney Final
-Tony Ferguson vs. Yves Edwards
UFC 140 "Jones vs. Machida" – December 10 at the Air Canada Centre in Toronto, Ontario, Canada
-Jon Jones vs. Lyoto Machida (for the UFC light heavyweight title)
-Antonio Rodrigo Nogueira vs. Frank Mir
-Tito Ortiz vs. Antonio Rogerio Nogueira
-Brian Ebersole vs. Claude Patrick
-Chan Sung Jung vs. Mark Hominick
-Krzysztof Soszynski vs. Igor Pokrajac
-Dennis Hallman vs. John Makdessi
-Mark Bocek vs. Nik Lentz
-Jake Hecht vs. Rich Attonito
-Constantinos Philippou vs. Jared Hamman
-Yves Jabouin vs. Walel Watson
-Mitch Clarke vs. John Cholish
Strikeforce "Melendez vs. Masvidal" – December 17 at the Valley View Casino Center in San Diego, California
-Gilbert Melendez vs. Jorge Masvidal (for the Strikeforce lightweight title)
-Cristiane "Cyborg" Santos vs. Hiroko Yamanaka (for Strikeforce women's featherweight title)
-Gegard Mousasi vs. Ovince St. Preux
-K.J. Noons vs. Billy Evangelista
-Justin Wilcox vs. Caros Fodor
-Keith Jardine vs. To Be Announced
UFC 141 "Lesnar vs. Overeem" – December 30 at the MGM Grand Garden Arena in Las Vegas, Nevada
-Brock Lesnar vs. Alistair Overeem
-Donald Cerrone vs. Nate Diaz
-Jon Fitch vs. Johny Hendricks
-Alexander Gustafsson vs. Vladimir Matyushenko
-Diego Nunes vs. Manny Gamburyan
-Dong Hyun Kim vs. Sean Pierson
-Ross Pearson vs. Junior Assuncao
-Anthony Njokuani vs. Ramsey Nijem
-Matt Riddle vs. Luis Ramos
-T.J. Grant vs. Jacob Volkmann
UFC 142 "Rio" – January 14 at the HSBC Arena in Rio de Janeiro, Brazil
-Jose Aldo vs. Chad Mendes (for the UFC featherweight title)
-Vitor Belfort vs. Anthony Johnson
-Thiago Tavares vs. Sam Stout
-Terry Etim vs. Edson Barboza
---
Video of the Week!
If I have to explain to you what "video of the week" is, than please grab a pencil and stick it in your neck for the benefit of society….
It's ON this weekend!!!…..
---
My top 5 MMA Rankings:
These are my current top 5 MMA rankings! I know 411mania.com has their own rankings as a collective unit, but I figured I would list mine for you guys to tear apart each week….
Heavyweight:
1. Junior dos Santos
2. Cain Velasquez
3. Brock Lesnar
4. Alistair Overeem
5. Shane Carwin
Light Heavyweight:
1. Jon Jones
2. Rashad Evans
3. Mauricio "Shogun" Rua
4. Lyoto Machida
5. Quinton "Rampage" Jackson
Middleweight:
1. Anderson Silva
2. Chael Sonnen
3. Vitor Belfort
4. Yushin Okami
5. Mark Munoz
Welterweight:
1. Georges St. Pierre
2. Jon Fitch
3. Nick Diaz
4. Josh Koscheck
5. Carlos Condit
Lightweight:
1. Frankie Edgar
2. Gilbert Melendez
3. Gray Maynard
4. Eddie Alvarez
5. Ben Henderson
Featherweight:
1. Jose Aldo
2. Hatsu Hioki
3. Chad Mendes
4. Kenny Florian
5. Diego Nunes
Bantamweight:
1. Dominick Cruz
2. Joseph Benavidez
3. Brian Bowles
4. Demetrious Johnson
5. Urijah Faber
---
And that's it for me this week. Make sure you follow me on Twitter for all sorts of good MMA, NBA, NFL, and other random crap talk. Trust me, I won't let you down.
All of 411's zones are also on Twitter, so make sure you check it out…..
http://www.twitter.com/411mania
http://www.twitter.com/411wrestling
http://www.twitter.com/411moviestv
http://www.twitter.com/411music
http://www.twitter.com/411games
http://www.twitter.com/411mma
NULL
comments powered by Disqus