The Ultimate Writer MMA News Report 08.13.12: The Final Edition
August 13, 2012 | Posted by
Welcome back to "THE ULTIMATE WRITER"! As you should be accustomed to by now, I'm your host Dustin James aka "The Ultimate Writer" and I can't believe it! After four glorious years of writing this column off-and-on for 411, I'm finally putting it to bed (for good??????). I took over the Monday spot back on August 30th of 2010 once Jeremy Lambert vacated the spot and it's hard to believe I actually lasted two years here doing this damn thing for you every Monday. I don't know who's going to be filling my place next week, but thankfully they won't have some big shoes to fill. Not only did Lambert come out and poo poo all over the place with "The Cardio Freak News Report" every Monday, but I came out and stank the joint up every week with this here column. All I can say, is good luck to whoever has this slot and hopefully my ten loyal readers will be here to support them as well.
This may be the last edition of the column, but that doesn't mean I'm walking away from 411 for good. I will be taking a short little break from writing and I'll be back better than ever (which shouldn't be hard to do). Before we start off with the column, I'd like to give a quick few thanks you's to some of the people that helped make this column work for the past two years:
-Jeremy Lambert: Had Lambert not left to join another MMA website, I never would have gotten this here spot. I'd like to thank Lambert for his stupid decision making and I'd also like to thank him for being the butt of many of my jokes.
-Larry Csonka: I'd like to thank Csonka for giving me the chance to write here at 411 and act like an "MMA expert" for you guys every Monday. Can you believe Csonka gave me a column even after I picked Ed Herman to defeat Demian Maia via submission years ago? BWHAHAHAHAHAHA!!!!
-Mark Radulich: Mark and I have very different opinions on a lot of things, but I like the guy. Even though he's got some weird obsession with heavyweight fighters and crappy MMA shows, I forgive him for that. Mark actually does a lot of good work for the website and is one of the hardest working writers here. Please dont' tell him I said that.
-Samer Kadi: Samer started out as a frequent commenter on 411 columns (this one included) and turned that into a gig as one of the best writers here on the site. The guy likes to argue with ANYONE willing to put up with him, but I don't hold that against him. I like the guy, even though he's a big fan of GSP….
-Jeffrey Harris: I'd like to thank Jeffrey Harris for being Jeffrey Harris.
-Wyatt Beougher: Suck it Wyatt.
And that's that. I'd also like to thank all the other writers here at 411 for being super-cool guys (especially that Stewart Lange fella…) and helping make 411 one of the most unique MMA websites online.
Anyways, what do you say we get to the good stuff already?…………….
So…………………
Without any further adieu………
FOR ONE LAST TIME!!!!!!!………….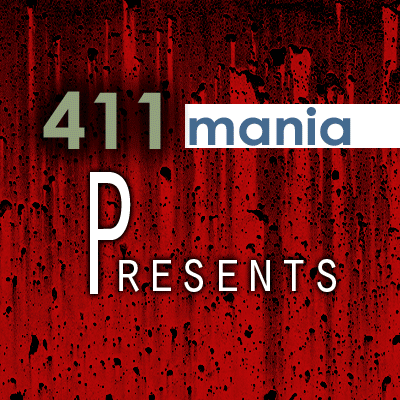 ---
UFC/Strikeforce
UFC 150 "Henderson vs. Edgar II" Results

NUTS AND BOLTS! NUTS AND BOLTS! Frankie got screweeeeeeeeeeeeed!….
I was really hoping that the last UFC event I covered here in "The Ultimate Writer" was going to pass by with no controversy and be smooth sailing. How wrong was I? When Frankie Edgar and Ben Henderson fought at UFC 144 in a very close title fight that really could have gone either way (I had Edgar winning the first fight…), people demanded that a rematch be made. The rematch finally took place this weekend, and once again, the two have a "close" and controversial fight. The reason I put CLOSE in quotation marks is because I personally don't think the fight was close at all (and neither did 99% of Twitter who had Edgar winning the fight 48-47) and was just another example of how MMA judging is becoming more and more of a joke with each passing day. However, we'll have plenty of more on that later in the column.
Not only did UFC 150 feature an exciting title fight between Edgar and "Bendo", but we also got to see what was guaranteed to be a great fight between former training partners Donald Cerrone and Melvin Guillard. Cerrone and Guillard were longtime training partners at Greg Jackson's gym in New Mexico and for the second time this year, Jackson has two of his students facing each other in a big-time UFC match-up. And if that wasn't already enough to wet your whistle, the cherry on top of UFC 150 was supposed to be Jake Shields battling my #1 main man, Ed "G.O.A.T" Herman. Unfortunately that fight didn't turn out to be as good as everyone thought it would be and Jake Shields cheated to get the win, but we'll talk about that later. Right now though, what do you say we stop wasting time and get to the results already? SOUNDS GREAT!……
UFC 150 "Henderson vs. Edgar II" Prelim Card Results:
-Nik Lentz (22-5-2) def. Eiji Mitsuoka (18-9-2) via TKO in Round 1
-Chico Camus (12-3) def. Dustin Pague (11-7) via unanimous-decision
-Erik Perez (12-4) def. Ken Stone (11-4) via KO in Round 1
-Michael Kuiper (12-1) def. Jared Hamman (13-5) via TKO in Round 2
-Dennis Bermudez (9-3) def. Tommy Hayden (8-2) via submission (guillotine choke) in Round 1
UFC 150 "Edgar vs. Henderson II" Main Card Results:
The Fight:
Featherweight Bout:
-Max Holloway (6-1) def. Justin Lawrence (4-1) via second-round TKO
The Pick:
-Justin Lawrence, Decision
The Action:
All fight coverage for UFC 150 is provided by 411's own Jon "The Joker" Butterfield:
ROUND ONE: I'm not sure how this made the PPV portion, but here we are… better hope these guys make good on this. They touch. Front kick from Lawrence misses. Side kick from Lawrence misses. Head kick from Holloway is blocked easily. Leg kick from Lawrence. Overhand right from Lawrence connects. One-two from Holloway, both miss. Front kick from Lawrence misses, but he avoids Holloway's counter. Body kick from Holloway partially caught. Overhand left from Lawrence lands. Kick lands low from Holloway – and we're going to get a bit of a break in the action. Lawrence has a small cut on his hairline. He misses a spinning back kick. Lawrence pushes forward, eats a body shot. Left hook from Holloway sees Lawrence drop for a takedown, and he gets most of it. They're back up now though. Lawrence bleeding more now, after that hook. Nice one-two from Lawrence staggers Holloway, but he was off balance and is okay. One minute left. Nice one-two finished with a left hook from Lawrence. Body shot from Lawrence. Nice right from Lawrence. Head kick from Holloway blocked, and Lawrence comes over with a right that lands. Ten seconds. Flying knee from Holloway apparently catches Lawrence low – but the buzzer goes and we get a replay – it was his trailing foot that landed low. Close round, but Lawrence ended really well and scored the most dominant period.
Jon Butterfield: 10-9 Lawrence
ROUND TWO: Jab from Holloway. Lawrence throws a few kicks, lands only a leg kick. Body kicks miss from Lawrence, he threw a pair. Jab from Holloway misses, so does a front kick. Leg kick from Lawrence. Nice jab from Lawrence, double-pumped it to connect. Boos from the crowd, so Lawrence breaks out a spinning back fist that grazes Holloway. Good right from Holloway. Body kick from Holloway, leg kick from Lawrence counters. Big overhand misses from Lawrence. Lawrence shoots, stuffed easily by Holloway. Uppercut grazes Holloway. One-two from Lawrence mostly blocked. Lawrence comes forward, but isn't landing anything big. Lawrence goes for the takedown, but Holloway stuffs it again. Good right from Holloway. He throws straight and fast. Knee to the body from Holloway. One minute left. Holloway tags Lawrence with a left, several body shots, HURTS Lawrence, and Holloway finishes with a flurry against the cage!
The Post-fight Analysis:
I said last week in this very column that I didn't care about this fight, and I still don't. I'm just not as high on Justin Lawrence as other people seem to be. I think the guy is a clone of "Joe Daddy" Stevenson and something tells me he'll be out of the UFC within the next two years. As for Holloway, he was able to pick up his second-straight win in the Octagon, but the guy is still miles away from being a contender in the featherweight division. He's now fought three times in the UFC since signing with the company in January and something tells me that he's not done yet this year. Still though, you are going to have to beat someone better than either Justin Lawrence or Pat Schilling if you wish to impress this guy……
The Fight:
Middleweight Bout:
-Yushin Okami (27-7) def. Buddy Roberts (12-3) via second-round TKO
The Pick:
-Yushin Okami, Decision
The Action:
ROUND ONE: Buddy Roberts steps in for Rousimar Palhares to fight Okami in his second UFC fight. He's just beaten Tony Lopez and Ciao Magalhaes. Okami BADLY needs a win after losing to Anderson Silva and Tim Boetsch back-to-back. No touch. Roberts looks for a right, then left, both miss. Head kick from Roberts misses. He's starting aggressive. Stereo leg kicks. Okami lands a right. Buddy Roberts goes for a body kick, but eats a straight jab. Leg kick from Roberts. Good left hook from Roberts hurts Okami. Straight jab from Roberts. He's landing. They clinch, and Roberts throws a knee to the body. Okami backs Roberts up, takes his back. Okami lifts Roberts, but can't slam him. Okami tries to drag Roberts to the floor, and finally does, and Okami spins into guard. Omoplata attempt is fleeting from Roberts, and Okami has two minutes to work from guard. Roberts tying up Okami well. Okami passes to half guard, and has head and arm control. Okami almost has mount, but Buddy blocks it. Okami in to side control. One minute left. He's just transitioning, looking for a submission or an opening. Okami moves to full mount, and takes Roberts' back. Good punches from Okami, almost finishes, but the bell rescues Roberts! Wow! Herb Dean was VERY close to stopping that!
Jon Butterfield: 10-9 Okami
ROUND TWO: Roberts charges in, his legs buckle, but I'm not sure why. Balance maybe. Good straight punch from Roberts. Okami rushes Roberts, clinches with him, and takes his back. Drags him down much easier this round. Roberts looking for a guillotine, but can't get it, but Roberts to his feet anyway though still in the clinch. Okami takes Roberts down, and it's much easier at this point. Okami transitioning to half guard and looking for mount, but can't get it. Now he does. Two and a half minutes to go. Okami has Roberts' back and has him flattened out. Punches unanswered from Okami. The shots are being eaten by Roberts' arm, but he isn't moving, and he is clean out of gas it seems. Dean stops it. That was a little anti-climactic since there wasn't much on those punches, but Okami dominated that second round with ease and Roberts wasn't moving or trying to fight out of there. He must have hurt Roberts in the first and wore him down completely after that.
The Post-fight Analysis:
HOLY SMOKES! Ladies and gentlemen, Yushin Okami not only got another win in the UFC, but the guy actually managed to finish an opponent! Let's give the guy a big huge round of applause for finally figuring out that finishing opponents in quick fashion is a much easier way to win a fight than battling back-and-forth for fifteen minutes. This was the first time since Okami defeated Lucio Linhares at UFC Fight Night 21 that Okami won via stoppage. If you take out his victory over Linhares (which was actually stopped by the doctor and not Okami himself….), then you would have to go all the way back to Okami's victory over the late-Evan Tanner at UFC 82 to find an Okami win via finish. Okami's best known for his "boring fighting style" and even though he didn't look fantastic here against Roberts, he still managed to get the job done and bring home the victory. Roberts' was definitely game though. There were a few times that he looked like he had Okami on "Gumby legs" and could have potentially sent Okami out of the UFC with his third-straight loss. Instead, Okami lives to fight another day and UFC fans everywhere rejoice as he'll get another chance to poison a potentially great card down the card. Ain't it great???
The Fight:
Middleweight Bout:
-Jake Shields (28-6-1) def. Ed Herman (20-9) via unanimous-decision
The Pick:
-Ed Herman, COMPLETE AND UTTER DOMINATION
The Action:
ROUND ONE: Jake Shields is 2-2 in the UFC, and moves up to 185 lbs at long last. Last time he fought at middleweight? He beat Dan Henderson… DAMN… Crowd firmly behind Herman here. Good jab from Herman. Body kicks from Shields, who looks tentative. Herman clinches with Shields, gets tripped, and gets back up. Pressing Shields to the cage, but Jake looking to reverse things. Can't do it yet. Body shots from Shields, and now he does reverse things, albeit briefly. Shields looking for a guillotine, but Herman defends. Shields finally trips Herman and winds up on top. Elbows to the thigh from Shields. Shields takes Herman's back, and Herman grabs the fence and gets told off for it. Herman up though, and has clinch control once more. Knee from Herman misses Shields' face. Shields looks for another trip, but Herman remains vertical. They go round and round looking for dominance, but Herman looks slightly stronger. Knee inside from Shields. Herman pressing him to the fence, controlling things. Herman cannot trip Herman. Guillotine attempt from Shields distracts Herman, and Shields shoots, but Herman fights it off. Herman with Shields to the fence, clearly trying to wear Shields down in his current home state. Boos from the crowd. Shields reverses things and scores a nice knee to the body, but Herman reverses. The crowd didn't like it, but you could see what Herman was doing.
Jon Butterfield: 10-9 Herman
ROUND TWO: Body kick from Shields, and he lands a jab as Herman comes forward. Herman right back to the clinch with Shields against the fence. Crowd cheers when Shields trips Herman though, they don't like Herman's tactics. Shields on top, in side control. Shields isolates an arm, looking for a kimura. Ed could be in trouble. Shields straightening Herman's arm, but loses it. Shields wants mount now, can't get it, but he's smothering Herman here. Shields looking for some elbows, but it's very tight and there's not much space to get anything off. Herman looking to use the cage with his feet, but Shields pulls him away and into space – nice. Shields tries for mount, near-sweep from Herman results in Shields dropping into his guard. Short elbows from the bottom from Herman. Hammerfists from Shields. Elbows from Shields. Shields steps over to half guard. 30 seconds left. Good punches from Shields. Buzzer goes, definitely Shields' round 10-9 – he's the better grappler and Herman is playing a dangerous game looking for the clinch.
Jon Butterfield: 10-9 Shields
ROUND THREE: They touch. Body kick from Shields blocked. Good jab from Herman. Shields shoots, but Herman sprawls. Shields clinches, but Herman with a good uppercut. Shields tied Herman up there, and Herman is back in the clinch with Shields against the cage again. Herman breaks away, misses an elbow on the exit. Uppercut from Herman misses. Shields goes for a takedown, it's reversed, Herman scores it but gets back up. They trade punches, Shields gets the double-leg and slams Herman in the middle of the ring! That could be crucial! Shields in side control, landing little elbows but nothing major. Herman ties up Shields' knee and secures half guard. Shields steps over into mount, with two minutes to go. Shields wants a head and arm triangle, but Herman defends well. Hip escape from Herman into full guard. Herman tries to fire off elbows from the bottom, but Shields is smothering him. Ten seconds left. They squirm, wriggle and throw, but nothing major. 10-9 Shields, and Jake wins 29-28 on my card. I'd be surprised if he doesn't get this, the last two rounds were pretty definitive. Shields' conditioning is way better at 185 lb, it has to be said.
Jon Butterfield: 10-9 Shields (29-28 for Shields overall)
The Post-fight Analysis:
Fuck you Jake Shields. You are officially banned from ever having your name featured in "The Ultimate Writer" again. Yes, I know this is my last column ever….but that's STILL a punishment!
Seriously though, fuck you. Go smother someone else with your boring fighting style. Is it too early to book Shields vs. Anderson Silva so us Silva fans can watch Anderson kick Shields' stupid face right off his stupid head? BOOK IT DANA!!!!!
The Fight:
Lightweight Bout:
-Donald Cerrone (19-4) def. Melvin Guillard (30-11-2) via first-round KO
The Pick:
-Donald Cerrone, Submission, Round 1
The Action:
ROUND ONE: Guillard missed weight by one and a half pounds and forfeits some of his purse. Will that affect things? They touch. Cerrone throws a body kick early. Cerrone comes forward, but a counter left DROPS HIM! Guillard charges Cerrone, who is hurt, and lands a big knee! Big elbow by Guillard, but Cerrone has survived it seems! Wow! What a start! Leg kick by Cerrone ALMOST countered by a big right, and then BAM! Head kick from Cerrone! Guillard wobbly, and Cerrone KO's him with a huge right hand! Oh my goodness! What a freaking crazy 76 seconds that was!
The Post-fight Analysis:
Don't tell my girlfriend, but this was easily the best 90-seconds I enjoyed this past Saturday night. We all knew that when former training partners Guillard and Cerrone met in the middle of the Octagon, the fish was going to hit the shan. Shockingly, this fight was action-packed from the minute the referee told the two to start swinging. Guillard came out like a man on fire and almost immediately rocked Cerrone with a massive counter left that put the "Cowboy" all the way back into the WEC for a split-second. I thought Cerrone was done for as not everyone has the heart to survive a shot like that from "Smellvin Melvin". Needless to say, Cerrone popped his collar and shrugged his shoulder off and kept fighting like the man he is. That was a smart move by "Cowboy" because it wasn't long after that where we all saw Cerrone absolutely murder Guillard with a head kick that would have made Mirko "Cro Cop" smile. Cerrone followed that up with a MASSIVE right hand and BOOM GOES THE DYNAMITE!!! Just an extremely impressive comeback win by Cerrone in what was easily my favorite fight of the night to watch. I personally wouldn't object to seeing these two face off against each other on every UFC card from here on out, but unfortunately I know that's not going to happen. Next up, we'll likely see Cerrone vs. Anthony Pettis and truthfully…..who doesn't want to see that fight?
The Fight:
UFC Lightweight Title Bout:
-Benson Henderson (17-2) def. Frankie Edgar (14-3-1) via split-decision
The Pick:
-Frankie Edgar, Decision
The Action:
ROUND ONE: Henderson-Edgar II – they touch – HERE WE GO! Henderson wants to establish range with his jab. Head kick missed by Edgar. Leg kick connects from Henderson. Leg kick by Henderson, landed low, but Benson says he's okay and doesn't want the stoppage. Fast hands fly from Frankie, but Henderson lands a left. BIG leg kick from Henderson. Edgar jabbing at Henderson, but Benson's footwork is outstanding. Another big leg kick from Henderson. Henderson almost clipped by a left from Edgar. HUGE leg kick again drops Edgar, who went straight for the ankle of Benson. They scramble, and they're up. Leg kick from Edgar. Big leg kick misses, nicely avoided by Edgar, because those are hurting Edgar. Leg kick from Benson misses. Head kick from Edgar is blocked. Henderson feints a leg kick. Benson with a jab. Knee from Benson answered by a good right from Edgar. Good leg kick from Edgar! Big leg kick from Henderson caught, and Edgar with the takedown! Henderson has Edgar in a tight guillotine! Ten seconds left! Frankie survives! Man!
Jon Butterfield: 10-9 Henderson
ROUND TWO: HUGE leg kick scythes Edgar down once more! Edgar's leg is very red already. Nice combo from Edgar. Frankie feints low and catches Edgar with a jab. Frankie catches a body kick and scores with one of his own. Henderson misses an axe kick and he's fighting from a traditional Taekwondo stance. He switches to normal. EDGAR DROPS HENDERSON! Nice right hand! Edgar holding on to a front choke, and has Henderson's leg dropped momentarily. Edgar switches to a guillotine, but Henderson escapes! Edgar on top of Henderson though, two minutes to go! Edgar bleeding from his nose, but controlling Henderson. Henderson with a hand down to prevent knees to the head, but Edgar content to bear down on Henderson. Henderson escapes, and Edgar gives him a knee as a parting gift. Nice short jab from Henderson, who survived. Shot from Henderson stuffed, and Edgar back to the front choke. 15 seconds. Henderson out. Big body kick from Henderson, but that's a clear 10-9 for Edgar, and we're all square! Get stuff from the former champion!
Jon Butterfield: 10-9 Edgar
ROUND THREE: Edgar out quickly. Henderson looks a little more urgent. Good head kick from Henderson finds the shoulder! Good leg kick from Benson. Henderson swings big, but misses. Knee to the body by Benson, and an uppercut to follow. Leg kick by Edgar. Leg kick by Henderson, follow-ups miss though. Body kick by Edgar, Henderson counters. Head kick by Benson blocked. Body shot by Edgar. Nothing landing at the moment. Good leg kick from Edgar. Two leg kicks from Edgar. Powerful kick from Henderson is caught, and Edgar responds with his own! One minute to go. Body shot from Edgar. Side kick from Henderson misses. Leg kick from Edgar. Big leg kick from Henderson. 30 seconds. Body kick by Edgar. Big right by Henderson. We're done, and that was VERY close. Could go either way, but I give it to Edgar 10-9, and he's 29-28 up so far…
Jon Butterfield: 10-9 Edgar
ROUND FOUR: Body kick from Henderson, Edgar tries to catch it and goes for a takedown, blocked. Leg kick from Benson countered with a straight right. Leg kick from Benson lands. Another leg kick from Henderson. Leg kick from Edgar. Combo by Edgar, and then the takedown! Kick to the legs of the downed Henderson! Big head kick from Henderson from the bottom! Edgar takes hold of Benson's head and arm. Edgar cranking on Benson here with a front face lock! Henderson up though, and is he even submit-able? Good right from Edgar counters an attempted body shot. Two minutes left. Leg kick from Edgar. Body shot from Edgar, but two solid jabs from Henderson to make him pay! Edgar lost his mouth piece, so Herb Dean puts it back in. Nice jab from Benson. Uppercut from Henderson responded to by an overhand right. Leg kick by Edgar. Combo by Edgar. Leg kick from Henderson caught, but Benson pushes through. Jab by Edgar. Ten seconds left. GOOD right by Edgar. We're done! Wow, I have that for Edgar 10-9, but who knows? If I'm right, that's 39-37 and Hendo needs a finish……
Jon Butterfield: 10-9 Edgar
ROUND FIVE: Good right from Edgar, as they came out looking to strike hard and fast! Good right pushes Henderson down, but that was definitely more a push than a knockdown. Good right again from Edgar. Two leg kicks from the former champion – he can smell the gold. The crowd chants 'Frankie'. Body kick from Henderson, but not much on it. Leg kick misses from Henderson. Body kick from Benson caught. Big elbow misses from Henderson. Good right from Henderson! Jab from Henderson. Uppercut misses from Benson, but the jab connects. Counter right from Frankie, and another. Leg kick from Frankie staggers Henderson! He has 75 seconds left to retain his title! Body kick by Benson, but Frankie caught it. 45 seconds. Good left from Henderson and Frankie adjusts his gumshield. Frankie with another right. Head kick misses from Edgar, Edgar slips, and eats a head kick to the face himself! The buzzer goes! Great fight! I have that round for Edgar, and a 49-46, but I can see it being far closer than that! We shall see!
Jon Butterfield: 10-9 Edgar (49-46 for Edgar overall)
The Post-fight Analysis:
One of the worst decisions ever.
Seriously guys. How do "professional" MMA judges screw this up so bad? If you are actually one of the few who had Ben Henderson winning this fight, do us all a favor. NEVER TRY AND JUDGE AN MMA FIGHT AGAIN BECAUSE YOU DON'T KNOW WHAT YOU ARE DOING!!!! Who the hell did Henderson and company pay off to get this win? In my eyes, the fight went like this. I'd easily give Henderson the first round to make it 10-9, from there though….the fight was almost all Frankie Edgar. Let's take a quick look at the stats according to Fight Metric which just goes to show you how close this fight wasn't:
Significant Strikes:
Edgar – 66
Bendo – 62
Total Strikes:
Edgar – 70
Bendo – 65
Knockdowns:
Edgar – 1
Bendo – 0
Takedowns landed:
Edgar – 2
Bendo – 0
Even the Fight Metric website say's the winner of the fight should have been Frankie Edgar. When a COMPUTER tells you who the winner of the fight should have actually been and humans still don't get it right, you know we have a problem. I'm personally a big believer in getting rid of every single MMA judge who has no experience in fighting. I think all judges should be ex-fighters and not people like 411's Mark Radulich (HAYO!). Perhaps we would actually cut down on the result of all these bullshit decisions made by these retarded judges? Seriously though, I dare you guys to go back and watch this fight and tell me how you think Ben Henderson was able to win this thing with scores of 48-47, especially considering one judge went the other way with a score of 49-46 Edgar. Oh well, what can we do about it now? Unfortunately, Frankie Edgar will not be getting a rematch and instead we will all get to see Ben Henderson destroy Nate Diaz in a few months. OH JOY!
Even though we had a bullshit decision in the main event and my main man Ed Herman got dry-humped by Jake Shields for 11 minutes, I still kind of enjoyed UFC 150. The main event was still a good fight, regardless of the decision, and I'm hoping Edgar stays at lightweight so he can get a potential rematch with Henderson after Bendo dominates Diaz later this year. Donald Cerrone got a huge win over Guillard and it now looks like he'll get his wish and fight Anthony Pettis later this year. That should be a pretty damn good fight and it shouldn't take long for it to happen considering Cerrone usually only needs about a two-week turnaround between fights. As for Jake Shields, I'm now hoping he picks up another win in the middleweight division so we can potentially see Anderson Silva kick his face off sometime in 2013. We can't always get what we want, but let's hope that's one thing we'll see soon. UFC 150 gets a thumbs in the middle from me, which is a big improvement over the stink fest that was UFC 149…..
---
Strikeforce "Rousey vs. Kaufman" Preview

It's the good, the bad, and the Sarah Kaufman……
This weekend could actually end up being a pretty big card for the Strikeforce brand. Ever since she defeated Meisha Tate for the title a few months ago, Strikeforce women's champion Ronda Rousey has turned into arguably the biggest star on Strikeforce's roster. She has quickly become one of the most popular fighters in MMA and has shown her mainstream crossover appeal by hosting shows like "TMZ" recently. Well, she gets another opportunity to show everyone that she is indeed the "baddest chick on the planet" when she steps into the cage this weekend with #1 contender Sarah Kaufman in what probably won't even be a competitive fight….which makes me even that much more excited to see some potential "ROUSEY ROUGH HOUSING" this weekend. I'd like to say the rest of the card should be just as good, but I'd likely be lying to you and that's not something I wish to do in the final edition of this column. I'll let you guys be the judge of that…..
Strikeforce "Rousey vs. Kaufman" Quick Preview:
The Fight:
Light Heavyweight Bout:
-Ovince St. Preux (11-5) vs. T.J. Cook (12-4)
The Stats:

Ovince St. Preux:
Height: 6'3
Age: 29
From: Knoxville, Tennessee

T.J. Cook:
Height: Who fucking cares?
Age: 29
From: Belleview, Florida
The Prediction:
Ovince St. Preux, Decision
The Fight:
Middleweight Bout:
-Lumumba Sayers (6-2) vs. Anthony Smith (16-8)
The Stats:

Lumumba Sayers:
Height: 6'0
Association: Grappler's Edge
From: Denver, Colorado

Anthony Smith:
Height: 6'4
Age: 24
From: Omaha, Nebraska
The Prediction:
Lumumba Sayers, Submission, Round 1
The Fight:
Welterweight Bout:
-Tarec Saffiedine (12-3) vs. Roger Bowling (11-2)
The Stats:

Tarec Saffiedine:
Height: 5'9
Age: 25
From: Belgium

Roger Bowling:
Height: 5'8
Age: 29
From: Cincinnati, Ohio
The Prediction:
Roger Bowling, Decision
The Fight:
Middleweight Bout:
-Ronaldo "Jacare" Souza (15-3) vs. Derek Brunson (9-1)
The Stats:

Ronaldo "Jacare" Souza:
Height: 6'0
Age: 32
From: Manaus, Amazonas, Brazil

Derek Brunson:
Height: 6'1
Age: 28
From: Wilmington, North Carolina
The Prediction:
Ronaldo "Jacare" Souza, Decision
The Fight:
Strikeforce Bantamweight Women's Title:
-Ronda Rousey (5-0) vs. Sarah Kaufman (15-1)
The Stats:

Ronda Rousey:
Height: 5'6
Age: 25
From: Santa Monica, California

Sarah Kaufman:
Height: 5'5
Age: 26
From: Victoria, British Columbia, Canada
The Prediction:
Ronda Rousey, Submission, Round 1
And there we have it. It kind of sucks that my last week doing this column, I have to preview a shitastic show like this one, but it is what it is. I'm personally excited for this card for one reason and one reason only….and that's Ronda Rousey. The rest of the card I really couldn't care any less about, but as long as Rousey's in the main event of this thing, I'm thinking it will draw a pretty good rating. At least, a pretty good rating in Strikeforce's eyes which shouldn't be hard to do. The rest of the card you could probably skip and not miss a thing, but I guess we'll find that out next week when someone less talented than me steps into my Monday news spot (Stewart Lange perhaps?)……
All The Other Stuff:
The injury bug has struck again. News hit last week that UFC welterweight Josh Koscheck (17-6) was forced to remove his name from his upcoming bout with Jake Ellenberger (27-6) at UFC 151 on September 1 in Las Vegas. Koscheck is reportedly suffering from a bulging disc in his back and there's just no way he would be able to compete in just a few short weeks. This is a bummer deal as Koscheck vs. Ellenberger was a nice match-up on paper as both fighters are coming off a loss and looking to get back in the title picture immediately. Koscheck will be replaced by UFC veteran Jay Hieron (23-5), who will be making his return to the UFC after almost seven years away. After splitting from the UFC in 2005, Hieron went on to fight in the IFL, Affliction, Strikeforce, and Bellator and actually had a lot of success. He managed to go 16-3 outside the UFC and actually defeated Ellenberger at an IFL show back in 2006 via unanimous-decision. Ellenberger is a much better fighter now than he was back in 2006 and you know that he's looking forward to getting some revenge on Hieron by welcoming him back to the UFC the hard way. You know what? Screw Josh Koscheck. Hieron vs. Ellenberger sounds like a damn fine replacement to me. This is one injury I can live with…
Everynone knows that UFC president Dana White isn't a fan of his fighters getting into confrontations outside the cage. Well, I can only imagine what was going on his head after hearing the news involving UFC featherweight Chad Mendes (12-1) getting into a massive bar fight in his hometown of Hanford, California. According to The Wrestling Observer, a police officer was driving by the bar when he saw two men outside fighting. When he went to stop the disturbance, he was then attacked by one of the two men. At this point, it turned into an all-out brawl with about 40 patrons going at it before more police arrived. The reports then indicate that Mendes started cursing at the officers who then asked him to leave the bar. Instead, he went back inside the bar, punched a guy out who didn't even see him coming, and ran out the backdoor and into the night. Of course, Mendes is denying everything, which shouldn't really surprise anyone. This is just the perfect example of why I usually avoid going to a bar altogether. It only takes one rotten apple to spoil the bunch and it seems that more bad things happen at bars than good things. Alcohol can be a real cunt sometimes and it brings out the worst in people a lot. All I know is, if Mendes did indeed commit these acts that he's accused of then it's real shame. Not only should MMA fighers resist the urge to get involved in bar brawls, but they should also never blindside someone. Let's hope this story turns out to be false and Mendes' name is cleared of any wrongdoing….

WWE superstar C.M. Punk isn't exactly known for his ability to keep quiet when something bugs him. That's probably why the straight-edge wrestler couldn't manage to keep his opinion to himself when he found out that UFC light heavyweight champion Jon "Bones" Jones (16-1) recently signed a huge deal with Nike:

"Let's reward more drunk drivers with endorsement deals! #responsibility."

As you should know by now, Jones was recently involved in a car wreck on May 19th, where he crashed his Bentley into a telephone pole. Jones was convicted of a DUI and has had his driver's liscense suspended for 6 month. Personally, I'm a pretty big anti-drunk driving guy. It's one thing that absolutely boggles my mind. If you are out drinking and you've had a little too many…why not just call a cab? It's just a much safer way to go about things if you've sucked back a few too many. Wouldn't you rather waste $20 on a cab rather than having your driver's liscense suspended and having to spend a lot more than $20 on fines and such? Not only that, but you also could potentially harm yourself or even worse…others. C.M. Punk has every right to come out and speak negatively towards "Bones" Jones and Nike. Even though it's a historic contract for both MMA and Nike, the timing could be a little better. Why not reward someone like Anderson Silva (32-4) with a contract first? He's much cooler and you'll never catch him drinking and driving.

The confusion has finally ended and we officially know who will be fighting for the UFC heavyweight title. Dana White announced at the UFC 150 post-fight press conference that Junior dos Santos (15-1) will defend his UFC heavyweight title against the man he beat for the title, Cain Velasquez (10-1), at the UFC's year-end show on December 29. While it hasn't officially been announced yet, the card will likely be UFC 155 and is expected to be held at the MGM Grand Garden Arena in Las Vegas. This news doesn't come as any sort of surprise to me as I felt Velasquez more than earned his rematch with his beatdown of Antonio "Bigfoot" Silva (16-4) at UFC 146. However, there were all sorts of rumors flying around last week that JDS was more interested in fighting Alistair Overeem (36-11) for the title instead of a rematch with Cain. Considering Overeem is suspended the rest of this year, I have no idea where these rumors came from. I'm pretty sure Dana White all but confirmed that Cain would be getting the next title shot against JDS after UFC 146, yet I guess some Overeem blowhards were still holding out hope? The good news is, we can officially put those rumors to bed and start the countdown to "CAIN'S REVENGE" which will be held in about four months…..
Other Upcoming Fights Announced:
-Jorge Santiago (25-10) vs. Quinn Mulhern (18-2): Strikeforce "Melendez vs. Healy" on September 29, 2012
-Yves Edwards (41-18-1) vs. Jeremy Stephens (20-8): UFC on FX 5 on October 5, 2012
---
Tweet Tweet!
This feature looks at some of the best tweets posted on Twitter by MMA fighters or anyone else connected to the world of MMA.
Courtesy of @KennyFlorian – "Saying "that was the shit" is cool to say except when describing an actual "shit"."
Courtesy of @DanaWhite – "Love this fight! Shields vs Herman!!!"
Courtesy of @DanaWhite – "OR NOT!!!!! TERRIBLE"
Courtesy of @NateDiaz209 – "????" [Editor's Note: This was Nate's reaction to the Edgar/Henderson decision.]
Courtesy of @BensonHenderson – "My hats off to 'Fe' he really is an iron man…thx to all my family, friends & my @ufc fans, I love you guys…"
Courtesy of @EdHermanUFC – "Wanna thank all my friends family training partners and fans sorry I let u all down thought I could win that fight #ufc150″
Courtesy of @Renzo_Gracie_BJJ – "Judges Mark Van Tine and Dave Hagan gave rounds 1, 3, 4 to Ben. Tony Weeks gave 2, 3, 4, 5 to Edgar."
Courtesy of @CowboyCerrone – "Told you all I would knock him out!"
Courtesy of @MayhemMiller – "Kill yourself @danawhite we are all begging you."
Courtesy of @MayhemMiller – "You never begged me to retire @danawhite you must not love me. That's a shame, I love you. It's ok. Since you never allowed me to officially retire, I am now a Warrior for Peace and Ultimate Fighter for Justice."
Courtesy of @MMARoasted "The only dude from Jersey who gets screwed more than Frankie Edgar is Snookie. #UFC150″
Courtesy of @MMARoasted "Jake Shields new nickname is "Intermission"."
Courtesy of @MMARoasted "Some people think Silva is ducking Weidman. Silva said the only thing he ducks are poorly thrown spinning back fists."
---
Current Champions:
This feature is pretty self explanatory. I list the current champions in each relevant promotion, and you guys sit and read. Easy enough for ya?
Junior dos Santos – UFC Heavyweight Champion
Won the title from Cain Velasquez back on November 12, 2011 at UFC on FOX 1
Jon Jones – UFC Light Heavyweight Champion
Won the title from Mauricio "Shogun" Rua back on March 19, 2011 at UFC 128
Anderson Silva – UFC Middleweight Champion
Won the title from Rich Franklin back on October 14, 2006 at UFC 64
Georges St. Pierre – UFC Welterweight Champion *(currently sidelined with injury)
Won the title from Matt Serra back on April 14, 2008 at UFC 83
Carlos Condit – UFC Interim Welterweight Champion
Won the title from Nick Diaz back on February 4, 2012 at UFC 143
Benson Henderson – UFC Lightweight Champion
Won the title from Frankie Edgar back on February 25, 2012 at UFC 144
Jose Aldo – UFC Featherweight Champion
Won the title from Mike Brown back on November 18, 2009 at WEC 44
Dominick Cruz – UFC Bantamweight Champion *(currently sidelined with injury)
Won the title from Brian Bowles back on March 6, 2010 at WEC 47
Renan Barao – UFC Interim Bantamweight Champion
Won the title from Urijah Faber back on July 21, 2012 at UFC 149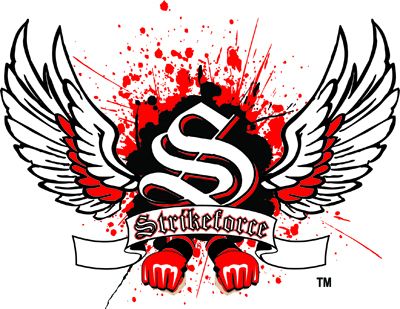 Luke Rockhold – Strikeforce Middleweight Champion
Won the title from Ronaldo "Jacare" Souza back on September 10, 2011 at Strikeforce: Barnett vs. Kharitonov
Nathan Marquardt – Strikeforce Welterweight Champion
Won the title from Tyron Woodley back on July 14, 2012 at Strikeforce: Rockhold vs. Kennedy
Gilbert Melendez – Strikeforce Lightweight Champion
Won the title from Josh Thomson back on December 19, 2009 at Strikeforce: Evolution
Ronda Rousey- Strikeforce Bantamweight Female Champion
Won the title from Miesha Tate back on March 3, 2012 at Strikeforce: Tate vs. Rousey
Cole Konrad – Bellator Heavyweight Champion
Won the title from Neil Grove back on October 14, 2010 at Bellator 29
Christian M'Pumbu – Bellator Light Heavyweight Champion
Won the title from Richard Hale back on May 21, 2011 at Bellator 45
Ben Askren – Bellator Welterweight Champion
Won the title from Lyman Good back on October 21, 2010 at Bellator 33
Michael Chandler – Bellator Lightweight Champion
Won the title from Eddie Alvarez back on November 19, 2011 at Bellator 58
Pat Curran – Bellator Featherweight Champion
Won the title from Joe Warren back on March 9, 2012 at Bellator 60
Eduardo Dantas – Bellator Bantamweight Champion
Won the title from Zach Makovsky on April 13, 2012 at Bellator 65
Zoila Gurgel – Bellator 115lb Women's Champion
Won the title from Megumi Fujii back on October 28, 2010 at Bellator 34
---
Upcoming Events:
Here are a few of the upcoming events in the wonderful world of MMA:
Bellator 73 – August 24 at the Harrah's Tunica Hotel and Casino in Tunica, Mississippi
-Pat Curran vs. Patricio "Pitbull" Freire (for the Bellator featherweight title)
-Luis Nogueira vs. Marcos Galvao (2012 Bellator bantamweight tournament final)
-Travis Wiuff vs. Attila Vegh (2012 Bellator light heavyweight tournament final)
-Ryan Martinez vs. Mike Wessel
-Marcus Aurelio vs. Amaechi Oselukwue
-Zach Underwood vs. Chris Coggins
-Harry Johnson vs. Cosmo Alexander
-Chris Miller vs. Maurice Jackson
-Andy Uhrich vs. Joe Williams
-Brian Hall vs. Jay Black
-Jacob Noe vs. Brian Albin
UFC 151 "Jones vs. Hendo" – September 1 at the Mandalay Bay Events Center in Las Vegas, Nevada
-Jon "Bones" Jones vs. Dan Henderson (for the UFC light heavyweight title)
-Jay Hieron vs. Jake Ellenberger
-Michael Johnson vs. Danny Castillo
-Thiago Tavares vs. Dennis Hallman
-Takeya Mizugaki vs. Jeff Hougland
-Charlie Brenneman vs. Kyle Noke
-Dennis Siver vs. Eddie Yagin
-Yasuhiro Urushitani vs. John Lineker
-Daron Cruickshank vs. Henry Martinez
-Shane Roller vs. Jacob Volkmann
-Tim Means vs. Abel Trujillo
UFC 152 "Benavidez vs. Johnson" – September 22 at the Air Canada Centre in Toronto, Ontario, Canada
-Joseph Benavidez vs. Demetrious Johnson (for the UFC flyweight title)
-Michael Bisping vs. Brian Stann
-Evan Dunham vs. T.J. Grant
-Vinny Magalhaes vs. Igor Pokrajac
-Matt Hamill vs. Roger Hollett
-Charles Oliveira vs. Cub Swanson
-Dan Miller vs. Sean Pierson
-Marcus Brimage vs. Jim Hettes
-Seth Baczynski vs. Simeon Thoresen
-Mitch Gagnon vs. Walel Watson
Bellator 74 – September 28 at Caesar's Atlantic City in Atlantic City, New Jersey
-Lyman Good vs. To Be Announced (Bellator season 7 welterweight tournament quarterfinal)
-Bellator season 7 welterweight tournament quarterfinal
Strikeforce "Melendez vs. Healy" – September 29 at the Power Balance Pavilion in Sacramento, California
-Gilbert Melendez vs. Pat "Bam Bam" Healy (for the Strikeforce lightweight title)
-Jorge Santiago vs. Quinn Mulhern
-Adriano Martins vs. Isaac Vallie-Flagg
---
Random Top 5 List Time!
Here you will see a random top 5 list put together by yours truly. It may be Top 5 submission fighters, Top 5 stand-up fighters or hell, even the Top 5 ways that Anderson Silva could kill you. Seriously, don't mess with that man. He's dangerous.
Top 5 Hottest Chicks In MMA: It's my final column, so why not go out with a bang and post a bunch of pictures of hot chicks in my final random top 5? Sounds like a fantastic idea to me…..
5. Rachelle Leah:
4. Logan Stanton:
3. Brittney Palmer:
2. Arianny Celeste:
1. Kim Winslow:
YUMMMYYYYYYYYYY!!!!!!!!!!!!!!!!!!!!!!!!!!!!!!
---
And there we be. That officially wraps up my stay here at 411mania as "The Ultimate Writer". I've been writing this column off-and-on for the past four years now and I've enjoyed it for the most part. A lot of people have asked me why exactly I'm stepping down from my post and it's a pretty simple question to answer. My love for MMA just isn't as strong as it used to be and writing this column became more of a chore than a hobby recently. Now, don't get me wrong….I still love the sport of MMA, but something has happened lately that has caused it to fall down on my ladder of importance. Maybe it's the UFC's decision to run a show every week and oversaturating the market to the point that UFC shows just don't feel special anymore? Maybe it's all the injuries going down in MMA which have recently caused a lot of big-time fights to be cancelled? I don't know for sure. All I do know is, I can't spend time writing a column that I'm not putting 100% into.
Now, this doesn't mean you'll never see me again. I still plan on doing a lot of writing for 411, it was just time for me to put this column to bed. I'm still going to pop up in random articles here in the MMA zone and now that I have a little more free time, you may even see me pop up in some of the other zones here at 411. Of course, you can always follow me on Twitter if you miss me too bad. Before we sign off for good, I'd like to give a quick thank you to Ashish, Larry Csonka, and of course…..the 10 loyal readers of my column that came back every week to read my stupid opinions, horrible jokes, and god awful breakdowns of fights. Until we meet again, this is "The Ultimate Writer" signing off.
Stay classy 411.
NULL
comments powered by Disqus