Thoughts From Across The Pond. 01.04.13. The Boo Boys of Las Vegas
January 4, 2013 | Posted by
Thanks to the fantastic TEK_Designs for my lovely banner.
A Happy New Year to everyone reading today's column. Hopefully we can look forward to a great 2013 for Mixed Martial Arts.
---
It's Time For The Booing To Stop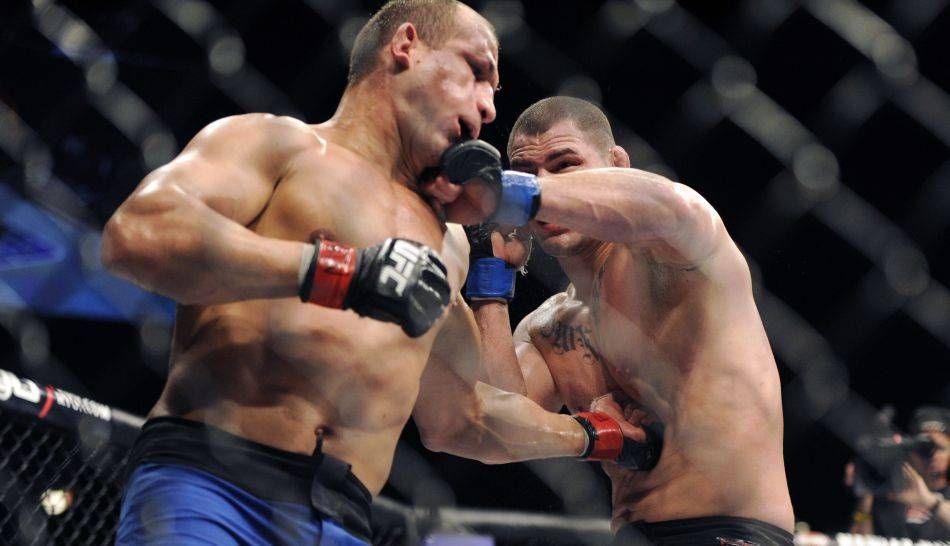 Last Saturday the UFC presented their final event of 2012 and, all in all, it was a highly entertaining way to close out the year for the leading company in Mixed Martial Arts.
Cain Velasquez's performance against Junior dos Santos deservedly grabbed the majority of the headlines. It was an astonishing performance from Velasquez, as he entirely dominated the rematch (50-45, 50-44, 50-43) against the Brazilian Heavyweight who had knocked him out in just 64 seconds in 2011.
In many ways it was a redemption for Cain, who was written off by some after his disappointing performance in the first fight, at the inaugural UFC on FOX. Velasquez, unsurprisingly dominated the grappling exchanges in the fight but shocked many, including dos Santos himself, by being the superior stand-up fighter on the night. He rocked dos Santos badly in the first round with a powerful right hand, and continued to tee off at will for much of the remainder of the five round affair.
Dos Santos, however, deserves an immense amount of credit for keeping himself in the fight. Most fighters would have wilted after the second round – a stanza in which "Cigano" took a particularly bad beating – but the Brazilian stubbornly and bravely fought on and even showed occasional glimpses that he might be able to pull off a dramatic one punch knockout comeback.
In the end, no comeback materialised and Velasquez deservedly won the fight, and the UFC Heavyweight Championship, but Junior emerged with an enormous amount of respect from the MMA community for his courageous performance.
That is, with the exception of some inebriated fans inside the MGM Grand Garden Arena. As Junior dos Santos was interviewed by UFC colour commentator Joe Rogan, some disrespectful audience members, incredibly, decided to boo the Brazilian. Dos Santos, whose face was badly swollen, questioned them; "Why are you guys doing that? Why?" Quite frankly, I don't know if anyone has an acceptable answer for him.
To put it bluntly, anyone who booed dos Santos on Saturday night should be ashamed of themselves.
And, unfortunately, it didn't stop there.
Even during the official Fight of the Night – the bloody, dramatic battle between Jim Miller and Joe Lauzon, which may well rank as one of the best fights in all of 2012 – some of those inside the arena were still not completely satisfied. Both Miller and Lauzon fought at a frantic pace for the majority of the fight, each constantly pushing for the finish, yet as the two began to tire late in the fight, it was only to be expected that the pace would slow somewhat. However, for some onlookers in the MGM Grand Garden, a slight lull in the action was simply unacceptable. Even as Lauzon's forehead was leaking blood, and he took a brief moment to catch his breath, the fans felt they had the right to voice their displeasure. Jim Miller was even booed by some after he, rightly, won the fight 29-28. It was astonishing behaviour from the fans.
Some may claim that the fans had become restless after the disappointment of Leben vs. Brunson, Okami vs. Belcher and Boetsch vs. Philippou, but this simply doesn't tell the full story. Yes, those three fights on the main card were a letdown but that does not give fans the right to boo two genuinely exciting fights after those. If anything, it should have made them enjoy the main and co-main events even more. Plus, the fans had already been lary and disrespectful during some entertaining preliminary bouts too.
Las Vegas may be the official "fight capital of the world" but when the fans in "Sin City" respond so disrespectfully towards UFC athletes like they did on Saturday night, you question the logic of so many events being run in the area. Would fight fans in the rest of the U.S, in Canada, Brazil, the United Kingdom, Australia, Japan, China, Europe have booed a classic fight or a defeated world champion? I would wager, no.
Of course, the UFC will continue to run the majority of its events in Las Vegas, simply because of the revenue that shows in the city generate. It makes perfect business and economic sense, even if it doesn't seem very fair to those UFC fans outside of Vegas.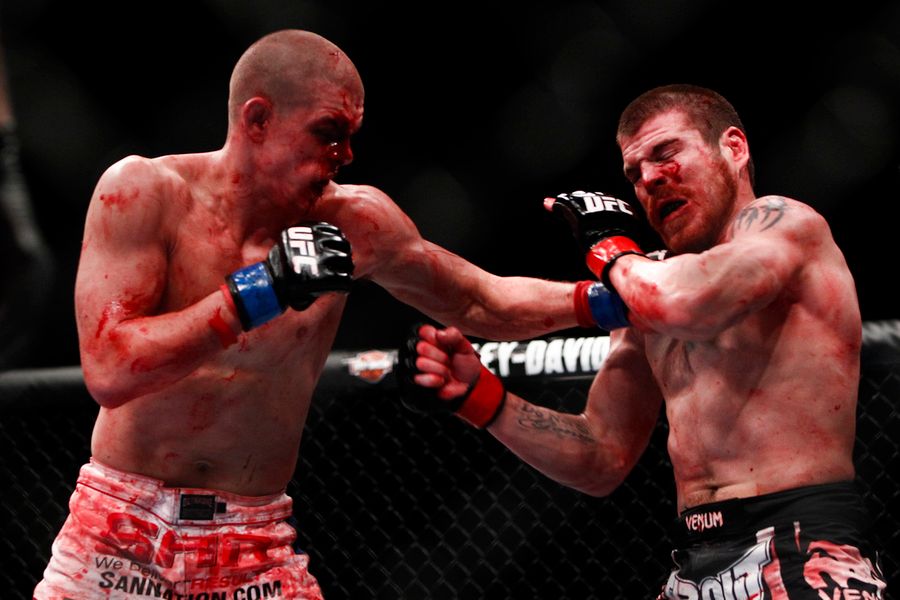 The atmosphere at a UFC event is usually a phenomenal experience and I am not suggesting for a second that the fans should not be allowed to voice their opinions. The raucous cheers for the hometown fighter. The playful booing of his opponent. The chants. The songs. These are all things that make fight night so special. However, booing a fight or a gallant losing competitor is something that I simply cannot abide.
The problem is that fan reactions like those in Las Vegas paint a still somewhat misunderstood sport in a bad light. Those uneducated on the UFC and Mixed Martial Arts still view the sport as a no holds barred bloodsport and when fans behave as abhorrently as they did during UFC 155, it will do little to change these misguided opinions. Football (aka. Soccer) is experienced similar problems in England at present; when a minority of fans act like drunk, violent miscreants then suddenly everyone who attends a football match is tarred with the same brush.
Those who compete in Mixed Martial Arts deserve our respect. It takes a great deal of courage and self belief to step inside a cage or a ring and compete in a combat sport. MMA fighters are always at risk of being knocked out, seriously injured, or worse.
I, for one, could never do what these men and women do and I can safely wager that none of those booing on Saturday night would have the guts to step inside the Octagon and compete themselves.
So, let's show the fighters some respect. Is that really too much to ask?
---
Video Interlude
---
Quotes of the Week
"It kills my business. Manny Pacquiao lost a ****ing decision in that fight [vs. Timothy Bradley], and what happens is, the first thing you think is, and I hate Bob Arum, I can't stand that f***ing guy, [but] he didn't fix that fight. He had nothing to do with it. I'd love to sit here and b**** and say 'Bob Arum rigged it and he did this'. He didn't. It's decisions like this and the 30-27 Guillard tonight that just, it does kill you. People think that it's us. A lot of people aren't educated on the fact that the Nevada State Athletic Commission actually picks these people and allows them to keep judging fights. . . . It's unbelievable. 30-27 for Guillard? Crazy, right? You could never watch a fight in your f***ing life and not score that 30-27. That was scary, I mean, Cain Velasquez had to sweat it at the end when they called that decision. You never know with those guys. It happens. These guys are crazy." – Dana White lets loose on bad judging at UFC 155 and elsewhere.
"He has the body of a lion but the legs of a chicken and the heart of a chicken, which I'll show. I can go five five-minute rounds standing on my head. I don't think Vitor Belfort can do the same thing, and after round one, he's going to be a walking punching bag and it's going to be an easy night." – Michael Bisping rolls out the metaphors ahead of his January 19th showdown with Vitor Belfort.
"Yes, I'd have fought. They could call me tomorrow and ask me to fight. I think you need to fight. That's our job. I don't think you should curl up and find a way out. So yes, that's my answer. . . . He's my teammate, and we have this discussion all the time. I said, 'You should've done it.' And he goes, 'Well, you don't make a million [dollars] to fight.' And I said, 'Well, you're right, but I f***ing fight every time with all my heart.'" – Donald "Cowboy" Cerrone discusses that whole Jon Jones / UFC 151 situation. Perhaps you remember it?
"This is a fight that [Diaz] wanted, he really wanted this fight bad. And Georges St. Pierre called him out. He's getting it. I expect Diaz to be there. Nick Diaz does not return my calls or texts. Nothing. It's Nick Diaz. He doesn't have to call me, he doesn't have to text me; but, he needs to show up to the press conference. I would be blown away if he did it twice. It just would not be a good move. The thing about Nick Diaz is that Nick Diaz shows up for fights. Nick Diaz shows up and fights his ass off. He is not a big fan of the pre-fight promotion, but you have to do it. Whether you're Nick Diaz, Anderson Silva or whoever you are — it's in your contract. You can actually be cut. We can cut you for that. How fun would the press conferences be if nobody ****ing showed up but me? It wouldn't be too good. I've proved that you be punished if you don't show up for those things. You either won't fight the big fight that you were supposed to fight or you'll be cut." – Dana White may never understand Nick Diaz's erratic behaviour. Then again, will anyone?
"Cain valasquez (sic) is a little midget on steds bring it on I'll fight. Not a man born from his mother can beat me! Contact Hennessy sports! . . . [to Cain Velasquez] I challenge u to fight all in in a cage or ring! It could be billed as the man vs midget lets get it on! U small stif (sic) idiot. Tit! . . . [to Dana White] I'm the new baddest man on the planet I'll smash [Cain Velasquez]. Let's get it on!" – British Heavyweight Boxer Tyson Fury has a problem with Cain Velasquez, for some reason, and also with his spelling.
---
Pound for Pound Rankings
Cain Velasquez's dominant win over Junior dos Santos sees the new UFC Heavyweight Champion replace JDS as the No. 6 pound for pound fighter. The former champ drops to No. 15 as a result of his loss.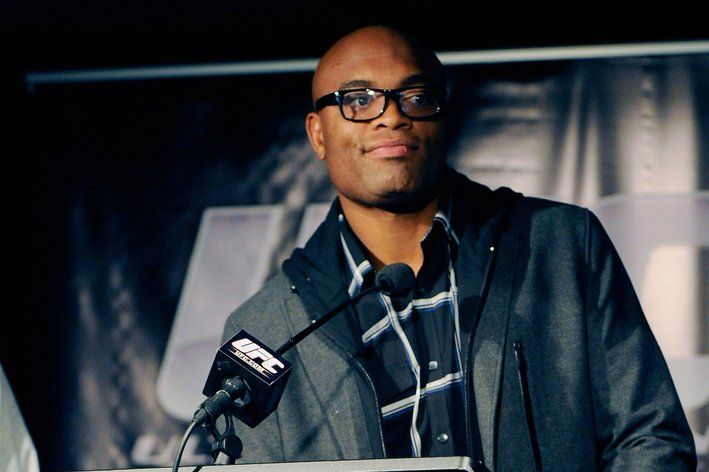 1. Anderson Silva (33-4)
2. Georges St. Pierre (23-2)
3. Jon Jones (17-1)
4. José Aldo (21-1)
5. Benson Henderson (18-2)
6. Cain Velasquez (11-1)
7. Frankie Edgar (14-3-1)
8. Dan Henderson (29-8)
9. Ronda Rousey (6-0)
10. Demetrious Johnson (16-2-1)
11. Carlos Condit (28-6)
12. Gilbert Melendez (21-2)
13. Rashad Evans (17-2-1)
14. Renan Barão (29-1, 1NC)
15. Junior Dos Santos (15-2)
---
And that'll do it for another week.
I'll be back next week with my thoughts on the week in MMA.Apologies for the truncated (and somewhat rant filled) nature of the column this week. I've had limited writing time.
If you enjoy the column please do follow me on twitter at AlexWattMMA
Thanks for reading and if you have any comments or feedback please leave them below or message me on twitter. Cheers.
NULL
comments powered by Disqus