Thoughts From Across The Pond 10.27.12: Squeezing Out The Juicers
October 27, 2012 | Posted by
Thanks to the fantastic TEK_Designs for my lovely banner.
Performance Enhancing Drugs in MMA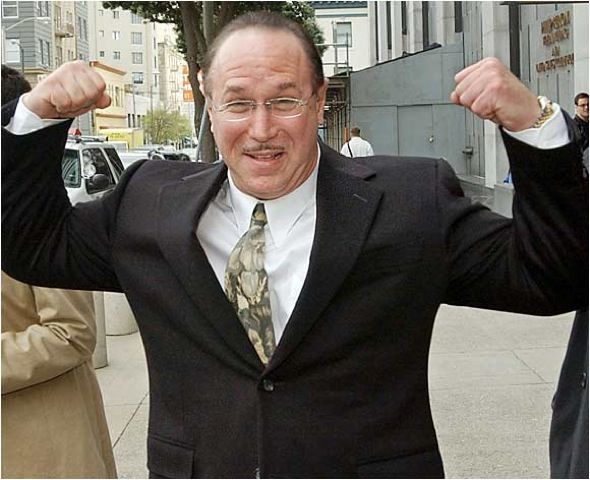 This week the issue of Performance Enhancing Drugs has once again been on people's lips, as former BALCO boss Victor Conte made an appearance on The Joe Rogan Experience podcast and made some controversial assertions about athletes in Mixed Martial Arts and their relationship with PED's.
For those who don't know, Victor Conte was the founder of the now defunct Bay Area Laboratory Co-Operative (BALCO), a sports nutrition centre in California. BALCO was ultimately incriminated under accusations from the United States Anti-Doping Agency that it had aided in the development of the banned steroid tetrahydrogestrinone. Conte was imprisoned for conspiracy to distribute steroids, amongst other charges, and has since admitted to running doping programs which have broken Olympic records.
In short, Conte has a history in the area of Performance Enhancing Drugs and their use in sport.
Regarding drug use in Mixed Martial Arts, Conte remarked;
"From total of all performance-enhancing drugs, it's in the neighbourhood of 50 percent. Here's what I was told – I don't want to create more multi-million dollar lawsuits against me, but here's the story that I was told – [Arnold] sold a whole bunch of [tetrahydrogestrinone, also known as 'The Clear'], like a gallon, to Bob Sapp, K-1 fighter. My understanding is this stuff was all over the NFL. I guess during this time he was out of the NFL, and there was a period of time when he played in the Canadian (Football) League before he went to Japan to do the K-1 fighting, but the point is this stuff was very widely distributed, was my understanding. There are other top UFC fighters that do come to me and that I have tested and provided consultation for. And some of these choose to keep it on the down-low. Some are very open and forgiving, and I greatly appreciate that opportunity. Others are just afraid of the downside, of the stigma that they're going to think they're on steroids. In reality, the guys that come to me and the guys that work with me are probably some of the cleanest guys out there. It's not about mega-doses of anything. It's just about correcting weak links or depletions and deficiencies."
A pretty damning testimony, I think we can all agree.
Over the last few weeks we have seen how the Lance Armstrong drug scandal has rocked the world of sport, and the damage which the revelations have done to cycling's image could be irreparable. As a relatively young and misunderstood sport, Mixed Martial Arts could find itself and its image decimated were a similar scandal to hit MMA.
If Victor Conte's comments are to be believed, and he is not the first person to make such assertions about the athletes in MMA, then the implication is that there are many fighters who are managing to pass drug tests even though they are taking banned substances.
The issue of performing enhancing drugs in MMA is nothing new and has been debated for some time now. In the last year the drug test failures of Alistair Overeem, Cristiane Santos and Muhammed Lawal have really brought the issue back to the forefront of the sport. Shortly after Overeem tested positive for elevated levels of testosterone, Kenny Florian spoke of his annoyance at those who use PED's in MMA;
"As a clean fighter the whole issue of performance enhancing drugs in MMA really p***es me off. This sport is about honor, technique, and discipline. When did it become about who uses the better PED's and who can pass the test better than the other guy?"
"Ken Flo" is absolutely right. Performance Enhancing Drugs have no place in any sport, as they allow athletes to gain an unfair advantage. However, it is arguably even worse for an athlete in a combat sport to knowingly use PED's. It creates an uneven playing field and, in a sport where athletes intend to inflict damage on their opponent, could potentially endanger the safety of participants.
Nowhere was this more clearly defined than when Cristiane "Cyborg" Santos tested positive for the anabolic steroid, stanozolol. By taking a drug containing testosterone, Cris Cyborg entered her fight with Hiroko Yamanaka at a clear advantage and as fellow female fighter Rosi Sexton noted at the time, "I think it's a particular problem when it happens in WMMA. You may as well have a woman fighting a man."
The Cyborg issue also demonstrated how damaging a positive test can be for the sport. Had it not been for the success of Miesha Tate vs. Ronda Rousey in March, then it is possible that women's MMA would have been all but done in Strikeforce since Santos was their primary female fighter at the time. Imagine if a big name UFC champion were to test positive for a Performance Enhancing Drug; the effects on the sport and on the UFC's image could be disastrous.
Of course, we cannot discuss testosterone or steroid use without once again mentioning the much debated issue of TRT aka. Testosterone Replacement Therapy. Dan Henderson, Chael Sonnen, Nate Marquardt, Forrest Griffin, Frank Mir and many more have all taken advantage of the controversial treatment in recent years.
TRT is completely legal with a prescription but many fighters, fans and pundits take exception to its use as it increases the level of testosterone in an athlete's body, similar to steroid use, and allows for quicker recovery rates after training and competition. In essence, it does enhance an athlete's performance, so should the treatment really be allowed, legal or not, when it gives an unfair advantage to the fighter using it?
At the same time, athletes like Matthew Riddle and Nick Diaz have tested positive for marijuana and been severely punished for it. Although marijuana is a banned substance, it seems odd that the NSAC are willing to hand out lengthy suspensions to the likes of Diaz for the use of a drug which could never be deemed as "performance enhancing", whilst athletes who have tested positive for steroids or elevated testosterone can be let off with lesser punishments. It leads one to question whether the Athletic Commissions are actually punishing the right people and whether they are as committed to stamping out PED use as they would like to claim.
Part of the problem with the current system is the regimented and predictable nature of the testing procedures, meaning that athletes can potentially cycle off any drugs they are using prior to the mandated pre- and post-fight drug tests, and thus ensure that any PED is out of their system by the time of the test. The best solution to work towards truly eradicating the use of Performance Enhancing Drugs in MMA would be the implementation of random drug testing.
Recently, BJ Penn and Rory MacDonald claimed that they would submit to Olympic style testing and this is something which has also been proposed by Georges St. Pierre and Carlos Condit prior to their title unification bout, plus it was an issue raised when trying to set up the Boxing super-fight between Manny Pacquaio and Floyd Mayweather. This has shown the willingness of many athletes in combat sports to get behind more stringent and randomised drug testing procedures, and it would be in their best interests to fully support these ideas as it will be in the benefit of a cleaner and fairer sport.
Back in April, UFC President Dana White appeared to finally be making moves towards a UFC run drug testing unit designed to, in White's words, "save the sport." With the outspoken White it is often difficult to gage how committed he is to certain things, or whether his initial statement is a reactive and emotional one. At the time, White was clearly furious about Alistair Overeem failing his test and stymieing the big UFC Heavyweight Championship fight between Junior dos Santos and Overeem. Clearly irritated at yet another fighter having used PED's, White claimed "Yes, we're going to do our own testing, order these guys into [a lab]; we're sorting it out now." However, as I write this article, there is still no indication of such a UFC program being close to fruition. One hopes that the UFC figurehead was serious about the implementation of such a facility, because it is exactly what the sport needs moving forward.
Meanwhile, the United Kingdom has made positive strides towards fully regulating the sport in my home country with the formation of the non-profit organisation SAFE MMA.
The British Association of Mixed Martial Arts (BAMMA), Ultimate Challenge MMA (UCMMA) and the Cage Warriors Fighting Championship (CWFC) made the joint announcement on Thursday that any fighter wishing to compete for them from now on will first need to register with SAFE MMA. These three promotions, the main MMA companies in the United Kingdom, will only use fighters who have been cleared by the new organisation, which is based in London and is designed to establish a confidential database of fighter medical records. The organisation will be funded by the use of annual fees, paid by fighters and gyms, with the aim of providing affordable, regular medical and blood testing for athletes.
In addition to the founding promotions and medical professionals, the new organisation will be advised by veteran referee Marc Goddard and osteopath and flyweight competitor Rosi Sexton. Regarding the new initiative, Sexton remarked; "SAFE MMA is the way forward. It gives fighters the reassurance of knowing that their safety is being taken seriously, and will help the legitimacy and reputation of our sport as a whole. This is a milestone for UK MMA, and I'd urge all fighters, coaches and promoters to support it and get involved."
This is something which UK MMA has needed for a long time and it will help to protect the fighters competing in this country, as well as further legitimising Mixed Martial Arts as a sport in Great Britain, a country where it is widely misunderstood by the general public and mass media.
Of course, none of these measures could ever truly eradicate the use of Performance Enhancing Drugs from Mixed Martial Arts. There will always be those athletes who will use masking agents and ever more sophisticated methods of passing tests in spite of having used PED's. However, SAFE MMA and the proposed UFC drug testing unit are all positive steps which should seek out the drug cheats and improve the legitimacy of this sport as it continues to grow.
---
Video Interlude
---
Quotes of the Week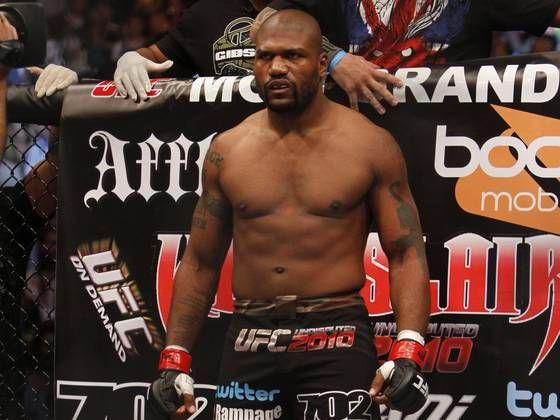 "His mouth gets his him fights. What's his name? How do you say his name? 'Chael?' His mouth gets his ass in trouble. The dude is exciting for like two minutes, but then you just wanna turn down the volume, like, 'What the hell you talkin' about?' He sounds like he practices his stuff in the mirror, and then he goes out and says it. He's a great wrestler. That's all I'm gonna say, 'cuz everything else sucks. He can't punch hard. Look what he did to Anderson Silva. He did a great job holding him down, making a boring fighter out of a decorated champion, for five rounds. After the fight, I see that Anderson Silva didn't have a mark on him. Not a mark. . . . I talk trash, but I talk trash about people I'm actually gonna fight — people in my weight class. This guy, he talks trash about ring girls. He talks trash about the President. Now, that's a little bit too much. He's very disrespectful. I don't like the guy. For real. The stuff he says about me. I like to joke around as much as anybody, but, for real, if I see Chael Sonnen, and he says anything to my face, I don't know if I'm gonna smack him or not. I don't know. I don't like the guy. . . . Losing to a guy like Ryan Bader has lit a fire under my ass. I'm getting back in the gym and working on my new skills. My main focus is to destroy Glover Teixeira. It's the last fight on my contract, and I'm gonna destroy Glover, then I'm gonna put my deuces up. There's no love lost with the UFC. They're a great company. They're doing great things for the sport, but I just don't think they're doing great things for me. . . . Glover's a tough guy. I like his fighting style. He's a jiu jitsu guy, but he throws it. I respect fighters like him. I think the UFC and MMA needs more fighters like him. Fighters like Chael Sonnen are just ruining the sport, taking people down and just humping on them. Fighters like Glover can save MMA. I don't understand why these guys are coming up with these elaborate game plans to win by decision. It's like boxing." – Quinton "Rampage" Jackson. He's still here, you know.
"At the end of the day, GSP is the greatest welterweight of all time. People argue back and forth who the greatest pound-for-pound fighter in the world is. Some people say it's Anderson, some people say it's Georges St-Pierre. So I think the way to settle it is to do a catch weight at 177 1/2, right down the middle, and see what happens. I think it'll be a fight that the fans want to see and it'll be a great fight." – Anderson Silva's manager Ed Soares makes a compelling argument for the Silva-GSP fight.
"It sounds to me, reading between the lines, I don't think 'GSP' is really keen on it. I think he realizes that it's not a good fight for him, to be honest. He's said it's a giant pain in the ass to always talk about Anderson Silva, and I'm sure it would be a giant pain in the jaw, as well. . . . It is frustrating [to be passed over for a title shot], but I also understand it. I understand it from Silva's perspective. I understand it from the UFC's perspective. Who knows if they'll step up and try and fight each other? I'll just be waiting for my shot." – Michael Bisping who may or may not have a fight booked vs. Vitor Belfort at UFC 155.
"She's a rock star, man. She's been fantastic. She's been killing it for us. I just hope that we can some really good fights for her. I love Ronda Rousey man. I do. Our people decide when and where she fights but it's about finding an opponent. We have to get her an opponent. You guys know I'm not doing anything with Strikeforce anymore. You guys know more than I know. I think when you have two really good female athletes that are at the same level, yeah absolutely. Would you disagree that Miesha Tate's probably the best girl in that division that's out there that she's fought? . . . This isn't breaking news, I've been saying for months that this was absolutely going to happen. I don't know when it's going to be, because [Rousey] is under contract. We don't have the timing figured out yet. It could be a year, year-and-a-half, but I'm [in support of it]. It's going to happen." – Consider the 180 officially completed. Dana White wants to bring a women's division to the UFC, and it's pretty much all thanks to Ronda Rousey.
---
Pound for Pound Rankings
The time has come. It has been over a year since UFC Bantamweight Champion Dominick Cruz last competed inside the Octagon which, unfortunately, means that "The Dominator" is no longer eligible to be ranked until he returns from his knee injury. Cruz drops off the list, then, and jumping in at No. 15 is the younger Diaz brother who faces Benson Henderson for the UFC Lightweight Championship on December 8th. Funnily enough, Nate's older brother Nick probably would have taken the No. 15 spot if it weren't for the fact that he is currently suspended and, thus, ineligible to be ranked.
1. Anderson Silva (33-4)
2. Jon Jones (17-1)
3. José Aldo (21-1)
4. Georges St. Pierre (22-2)
5. Benson Henderson (17-2)
6. Junior Dos Santos (15-1)
7. Frankie Edgar (14-3-1)
8. Dan Henderson (29-8)
9. Carlos Condit (28-5)
10. Demetrious Johnson (16-2-1)
11. Gilbert Melendez (21-2)
12. Rashad Evans (17-2-1)
13. Renan Barão (29-1, 1NC)
14. Cain Velasquez (10-1)
15. Nate Diaz (16-7)
---
And that'll do it for another week.
I'll be back next week with my thoughts on the past week in MMA.
If you enjoy the column please do follow me on twitter at AlexWattMMA
Thanks for reading and if you have any comments or feedback please leave them below or message me on twitter. Cheers.
NULL
comments powered by Disqus