Thoughts From Across The Pond 12.14.12. Rory MacDonald's Heel Turn
December 14, 2012 | Posted by
Thanks to the fantastic TEK_Designs for my lovely banner.
A quick observation before we discuss UFC on FOX. The news that Georges St. Pierre wants to fight Nick Diaz next has been the talk of the MMA community for the past week. Many have pointed out that it is unfair for Diaz to receive a UFC title shot before Johny Hendricks, but they are perhaps overlooking the bigger issue of the potential Anderson Silva vs. Georges St. Pierre superfight being put on hold, yet again. Dana White has often stated how he does not want to make the same mistakes as boxing and yet this weekend Juan Manuel Marquez's sixth round knockout of Manny Pacquaio in their fourth encounter, demonstrated the perils of delaying a big money superfight for too long (in this instance, Pacquaio vs. Floyd Mayweather Jr).
---
UFC on FOX: Rory MacDonald's Heel Turn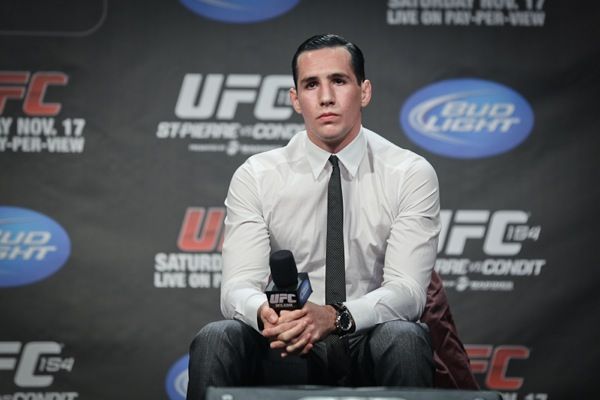 The UFC's fifth offering on FOX was arguably their best to date. From the first preliminary fight to the main event, there was rarely a dull moment with many exciting fights, dramatic submissions and brutal knockouts on display. There were numerous fantastic performances; Matt Brown continued his climb up the welterweight rankings at the tender age of 31 with a knockout of Mike Swick. A bearded Alexander Gustafsson edged himself even closer to a shot at Jon Jones and the UFC Light Heavyweight Championship with a hard fought win over Mauricio "Shogun" Rua. And Benson Henderson turned in perhaps the best performance of his career to date with a versatile, dominant win over the always tough Nate Diaz to retain his UFC Lightweight title and confirm himself as the best 155lbs fighter in the sport. In the ninth most watched MMA fight in U.S. television history, no less, and he did it all with a toothpick in his mouth (allegedly).
The fighter who particularly caught my eye on Saturday night, however, was Rory MacDonald, who completely and utterly dominated the legendary BJ Penn.
Rory MacDonald has long been heralded as a special talent. Since his UFC debut in January 2010 the young Canadian has been referred to as the "future of the welterweight division" and a "future UFC Champion". He is part of the new breed of fighter; one who has trained exclusively in Mixed Martial Arts since a teenager, as opposed to entering the sport from another specialised discipline, such as wrestling, jiu-jitsu or kickboxing.
Inside the Octagon, MacDonald has more than lived up to the hype. The 23 year old holds a 5-1 record in the UFC, with all of his wins being utterly dominant and even his loss, to Carlos Condit at UFC 115, saw him win the first two rounds against the future Interim Welterweight Champion, before Condit made a dramatic come from behind victory to snatch victory from the jaws of defeat.
However, outside of the Octagon MacDonald has remained quiet, shy, humble and unassuming. The Canadian welterweight has never delivered the charm, the charisma or the soundbites to truly promote himself as the future star which his physical skills seem to mark him out as.
To put it bluntly, MacDonald was dull.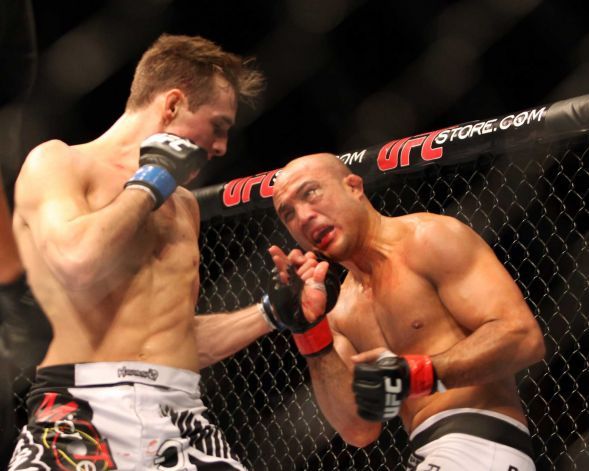 However, in the build up to his fight at UFC on FOX against Octagon legend BJ Penn, there seemed to be a change in MacDonald. Whether it was a conscious decision or not, MacDonald began to look and sound more interesting. His nickname change from the comedic "Waterboy" to the moniker "Ares", the Greek God of war, was surely no coincidence. Nor, perhaps, was MacDonald's sudden change in dress sense; from interchangeable fighter attire to "geek chic" clothing, something which got people talking and began to mark him out from the rest of the pack.
More significantly, MacDonald began to talk the talk. Now, I'm not for a second suggesting that Rory is about to compete with Muhammed Ali or Chael Sonnen anytime soon, but there was definitely a greater sense of promoting his forthcoming fight. Sure, he noted his respect for "The Prodigy" but also quite darkly commented that he'd "probably end up killing" Penn. For some, this was a step too far, and it certainly went beyond innocent trash talk. However, it cannot be denied that these quotes caught the attention of the MMA community and got them talking.
On fight night, MacDonald was the clearly superior fighter over the aging Penn, dominating the Hawaiian from start to finish in a performance which was arguably even more one-sided than Penn's losses to Georges St. Pierre and Nick Diaz. "The Prodigy", one of the most supremely talented fighters ever to compete inside the Octagon, was thoroughly outclassed by the younger, larger and hungrier athlete. MacDonald hurt Penn late in the opening round with a hard elbow, creating the rare site of a genuinely wobbly legged Penn. MacDonald dominated the second round too by outstriking BJ, a surprise to some onlookers who perhaps felt that MacDonald would look to use his wrestling skills to outwork Penn on the mat, a strategy which had paid dividends for MacDonald's training partner GSP back at UFC 94. Penn, the warrior that he is, survived to the third and final round but his face bore the brunt of a heavy beating; the Hawaiian sported a nasty swollen eye and several cuts and bruises.
Then, in the third round, things took a strange turn.
MacDonald, clearly 20-18 ahead on the scorecards, began to showboat, much to the annoyance of the pro-Penn crowd in Seattle. "Ares" displayed hitherto unseen arrogance and charisma when he appeared to mock "The Prodigy" with his footwork; dancing and shuffling as boos rang out around the Key Arena.
In a sense, MacDonald's behaviour was baffling. He was able to ride out a dominant decision victory (30-27, 30-26, 30-27) by coasting in the final round, but why not make more of an attempt to finish his clearly outclassed opponent and hold a definitive stoppage win over one of the all time greats?
However, in another sense, MacDonald's crowd-riling behaviour was a slice of genius.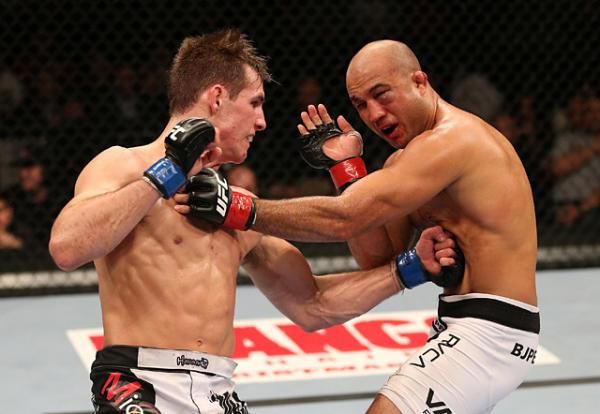 Fighters like Chael Sonnen, Michael Bisping and Josh Koscheck have demonstrated how effective playing the role of "the bad guy" can be in the UFC. None of these men will ever receive the near universal love of a Georges St. Pierre and yet all have unquestionably profited from riling fans up to the point where many will tune in simply in the hope that they will witness these fighters take a beating. Could it be that MacDonald has seen a potential avenue he can exploit by taking a similar route?
By all accounts, MacDonald is a nice guy outside of the Octagon. Dedicated and unassuming, MacDonald dedicated his life to training in Mixed Martial Arts from a relatively young age. Indeed, many have said that "Ares" has a similar attitude to the aforementioned St. Pierre, who is the biggest draw in the sport today. MacDonald himself has said; "I'd like people to think that I'm a good person, that I'm pretty easy to talk to. I'm quiet, obviously, until I get comfortable with people, but that's just who I am. I think it'd just be nice if people accepted who people were, you know?"
However, MacDonald's more recent behaviour would imply that he intends on trying a different tact from now on. The manner in which he grabbed the microphone from UFC commentator Joe Rogan to issue a challenge to the only man to defeat him, Carlos Condit, would seem to support this hypothesis too. Staring down the lens of the camera with that sinister, serial killer style stare, MacDonald stated simply, "there's a guy that humiliated me a couple years ago, and I want my revenge."
With this play to become the UFC's latest villain, MacDonald may have found the missing piece of the puzzle. If he continues to play the heel ahead of that forthcoming fight with Condit – pencilled in for the March 16th show in Montreal – then MacDonald could see himself transformed from "the next big thing" to a genuine star.
---
Video Interlude
---
Quotes of the Week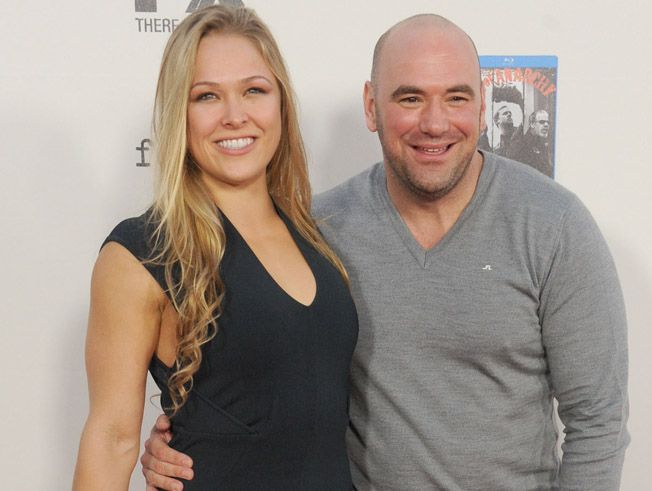 "I'm putting my toe in the water, and I'm checking it out. There's no doubt, for people who say, 'Oh, this is the Ronda Rousey show,' f***ing right it is. You're absolutely right. I'm not trying to shy away from that and say, 'Oh no, we're getting into women's MMA.' This is the Ronda Rousey Show. I don't know how long this is going to last. This could last a year. This could be forever. The 135-pound division could fill up with tons of talent, and we could have tons of great fights. I can't honestly sit here and predict what's going to happen, but don't kid yourself, absolutely the only reason this is happening is because of Ronda Rousey." – Dana White confirms what we all already knew about Ronda Rousey and the UFC women's 135lbs division.
"I think they're putting a little too many eggs in one basket. I mean, What happens if [Rousey] goes out there and she does lose to Liz for some reason? Then it's kind of like, all of this that they've put into it is all nothing. I feel like it's not maybe the smartest thing to just base everything solely off of Ronda, when clearly there's more talent and I'm also right here too. I really feel like I was a big part of making history. If I'd just tapped out when Ronda got me in the armbar, it wouldn't have been such an explosive thing. I feel like the reason she's up for submission of the year is because of my stubbornness. They think that [Rousey] is exactly what women's MMA needs to succeed and, I don't know. Personally, I think I could do just fine in the same position, and it's up to me to prove that. It's up to me to go out there, win the fights I need to win, win the rematch, and carry the weight of the world on my shoulders for a little while. And I plan to do so. I've got a little bit of work cut out for me, clearly, but I'm going to take the right steps and I'm going to do it." – Miesha Tate doesn't agree with Dana White's strategy in regards to women's MMA.
"Over the last 11 years, I've followed my passion in the UFC. Now, I'll say UFC 154 was my last fight in the Octagon as I'm retiring and moving on to next phase of my career. I have a young daughter at home and another on the way. I'll always be involved in the sport. But I know the commitment I have to make. I have to make a commitment to this as I have to fighting in the past. . . . Losing [Shawn Tomkins] was a blow to all of us. But it actually motivated me to carry on in his name, tradition and legacy. I want to do the same on the outside of the Octagon. I've reached a lot of my goals in my life. Now I want to carry on with my life and my family. . . . [The José Aldo fight] put me on the map. I felt like I was competing in obscurity before that fight. I got to fight in front of 55,000 people in my home country and it really put me on the map in the MMA world. I got to show people who I was as a fighter and a man." – Mark Hominick announces his retirement from MMA. The best of luck to "The Machine".
"I think superfights are important for the sport, important for legacies. A desire to compete in one, I really don't have it because I don't desire to compete against anyone in particular. Unless someone comes and challenges me, I'm fine going on my merry way and competing against these light heavyweights. . . . Everything's a possibility. I do believe that we're put on this earth to think big and dream big, and not limiting ourselves, and fighting Anderson would be a definitely testament of my faith, and my warrior spirit." – Jon Jones isn't afraid to fight Anderson Silva.
"F*** that. I want a ten fight deal." – Dana White claims this was Anderson Silva's response when the UFC optimistically offered the 37 year old UFC Middleweight Champion an eight fight deal.
---
Pound for Pound Rankings
Ben Henderson maintains his No. 5 spot on the pound for pound rankings, following his dominant win over Nate Diaz last weekend. Diaz, who was ranked at No. 15, falls outside of the top fifteen following his decisive loss to the UFC Lightweight Champion. Since both Nick Diaz and Alistair Overeem remain ineligible until their suspensions are officially lifted, entering the list this week as the new No. 15 is Lyoto Machida.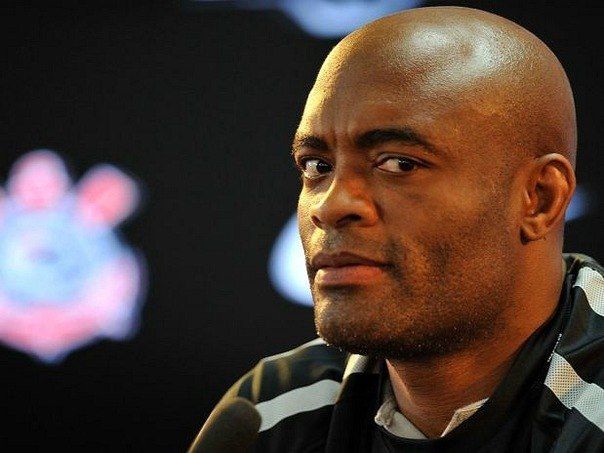 1. Anderson Silva (33-4)
2. Georges St. Pierre (23-2)
3. Jon Jones (17-1)
4. José Aldo (21-1)
5. Benson Henderson (18-2)
6. Junior Dos Santos (15-1)
7. Frankie Edgar (14-3-1)
8. Dan Henderson (29-8)
9. Demetrious Johnson (16-2-1)
10. Carlos Condit (28-6)
11. Gilbert Melendez (21-2)
12. Rashad Evans (17-2-1)
13. Renan Barão (29-1, 1NC)
14. Cain Velasquez (10-1)
15. Lyoto Machida (18-3)
---
And that'll do it for another week.
I'll be back next week with my thoughts on the UFC's two TUF Finale shows.
If you enjoy the column please do follow me on twitter at AlexWattMMA
Thanks for reading and if you have any comments or feedback please leave them below or message me on twitter. Cheers.
comments powered by Disqus