Thoughts From Across The Pond 12.29.12: Will It Last Longer Than 64 Seconds?
December 29, 2012 | Posted by
Thanks to the fantastic TEK_Designs for my lovely banner.
Apologies for the lack of a column last week, I was too caught up in all the Christmas festivities. I hope everyone is having a great holiday period.
---
Dos Santos vs. Velasquez II
Tonight, the UFC presents their year end card from the MGM Grand Garden Arena in Las Vegas, Nevada. Given how 2012 has been the unofficial year of injury ravaged cards for the UFC, it is perhaps somewhat fitting that UFC 155 has also seen its fair share of dropout fighters. Phil Davis, Forrest Griffin, Chris Weidman and Gray Maynard were all, at one time or another, scheduled to appear at this event before injury forced them out of action. Thankfully, the highly anticipated main event between UFC Heavyweight Champion Junior dos Santos and former champ Cain Velasquez will go ahead as planned. And what a fight it promises to be.
Although the UFC's heavyweight division has developed considerably over the last few years, it is not as deep with talent as Dana White would like to have you believe. Despite this, Junior dos Santos (15-1) and Cain Velasquez (10-1) unquestionably remain the cream of the crop in the 265lbs weight class.
Dos Santos and Velasquez's first meeting was one of the most significant in the history of the UFC. For the company's first foray onto the FOX network, the UFC opted to place all of their weight behind one gigantic heavyweight title fight. In theory, the move was perfect; the casual viewing public are fascinated by big men in combat sports and the ratings reflected that, with a record 8.8 million people tuning in to watch the historic main event on FOX. The UFC's promotion for the event was typically brilliant, claiming that the winner would be the "baddest man on the planet" and the UFC Primetime show tactfully emphasised the likeable personalities and devoted family lives of the two competitors.
Unfortunately, in practice, the fight itself turned out to be a massive anticlimax. The end result was exciting – with dos Santos registering a devastating knockout victory in a mere 64 seconds – but the truncated duration of the contest belied the UFC's pre-fight hype that the Brazilian and the American were the absolute best that the sport had to offer in the heavyweight division.
There were mitigating circumstances, however, which undoubtedly played their part in why that UFC on FOX contest came to such an astonishingly swift conclusion. Velasquez and dos Santos both entered the bout with injuries and this undoubtedly affected their performances inside the Octagon on that November evening.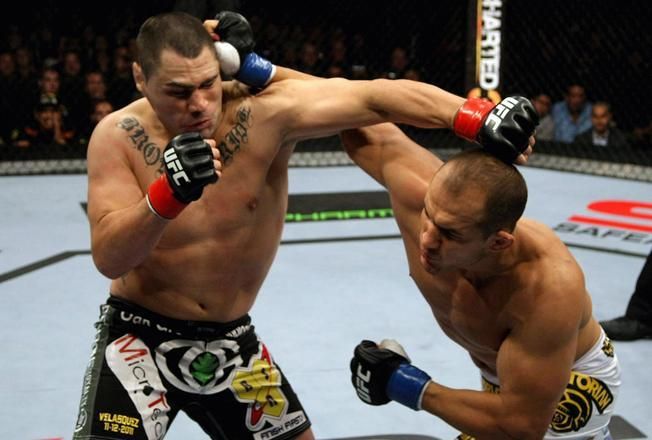 Velasquez, who had re-injured his rotator cuff a week prior to the fight, looked sluggish and sloppy, and he was not aided either by the fact that he hadn't fought in over a year. His footwork and head movement suffered badly as a result.
On the other hand, dos Santos' torn meniscus forced him to fight more aggressively that night than he would have liked to, in the knowledge that the longer the fight lasted, the less chance that his knee would retain mobility. It resulted in JDS landing that precision overhand right behind Velasquez's ear much quicker than most expected.
This time around, both men will enter the Octagon closer to one hundred percent (as far as we are aware, at least) and this should make for a much more closely contested and exciting UFC Heavyweight Championship fight this time around.
In his first fight back since the loss at UFC on FOX, Cain Velasquez looked back to his best. Antonio "Bigfoot" Silva held a significant size advantage over the former UFC Heavyweight Champion, but proved to be no match for the American on the night. Velasquez quickly took "Bigfoot" down, promptly sliced the Brazilian's head wide open, and proceeded to batter him with punches on the mat. Silva, with the blood clearly affecting his vision, could do little to prevent the ground and pound onslaught, and the fight was waved off after just 3 minutes and 36 seconds. Displaying the aggression that had clearly been lacking in his loss to dos Santos, Velasquez made a huge statement with the dominant win over "Bigfoot".
Later that same evening at UFC 146, Junior dos Santos scored a dominant win of his own to record his first defence of the UFC Heavyweight title. His opponent, Frank Mir, could do little to prevent the inevitable when he found himself unable to get the hard hitting dos Santos to the mat. Mir was thoroughly picked apart on the feet by "Cigano" and eventually went down to a straight right in the second round.
Impressive though both of these wins were for tonight's champion and challenger, they told us little that we didn't already know about the two talented heavyweights. Dos Santos' boxing remains the best in the division, and Velasquez can make the same claim about his wrestling skills. What matters most is who can implement their gameplan most effectively this time around.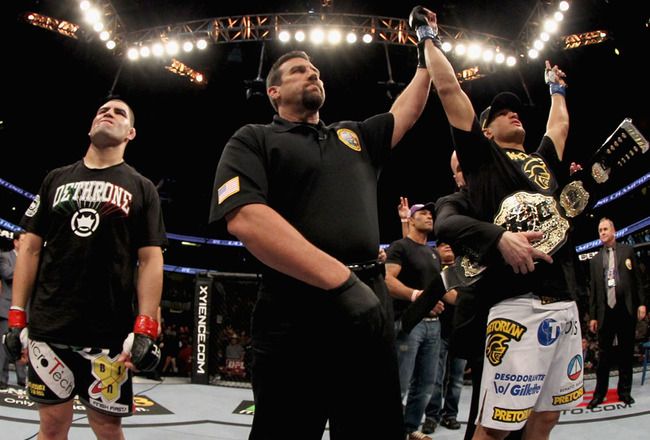 It should not be forgotten, however, that Cain Velasquez is a talented boxer in his own right. His rapid and accurate combination punches against Antonio Rodrigo "Minotauro" Nogueira at UFC 110 are a fine demonstration of that. Without the aforementioned ring rust and shoulder injury which Velasquez carried into his first bout with dos Santos, one would certainly expect the former champion's footwork, head movement and combinations to be more on point at UFC 155.
Nevertheless, dos Santos is undoubtedly the better striker of the two. Very few have been able to land any punch of note on the talented Brazilian boxer, and with 11 of his 15 wins come by (T)KO, few could doubt the accuracy and power that "Cigano" holds. Dos Santos demonstrated the first time around against Velasquez that it does not take him long to find his rhythm and gauge the distance, and whether ring rust was to blame or not for Cain's poor movement, the fact stands that JDS was able to find his range and land a pinpoint power punch after just one minute of fighting. Velasquez will not be keen for dos Santos to test his chin or temple again and may find he is wary of shooting for takedowns in case he is caught with a counter uppercut, hook or body punch.
Even so, wrestling will surely be the strategy Velasquez will need to employ if he is to win this fight. He will hold the clear advantage should this fight hit the mat, due to his controlling ground work and devastating ground and pound skills. "Cigano" holds a Brazilian Jiu-Jitsu black belt under the Nogueira brothers but we simply do not know how good the UFC champ is when fighting from his back, because we have not seen him there in his tenure inside the Octagon.
The challenge for Velasquez is to close the distance quickly and consistently. If he fails to do this, he will once again find himself caught on the outside getting picked apart and controlled by JDS' jab, which sets up the Brazilian's fight ending power punches. If Velasquez can get inside, force tie-ups, threaten with takedowns and push dos Santos against the fence, he prevents the Brazilian from settling into a comfortable boxing rhythm and has the potential to sap dos Santos' cardio, which could set up the victory for the American Kickboxing Academy fighter on the mat.
The Verdict: Despite their first contest lasting a mere 64 seconds, you can expect dos Santos and Velasquez's second encounter to be much more closely contested and last far longer. Cain will need to be more aggressive than he was in November 2011, as if he gets caught on the end of "Cigano's" punches again, he will be staring at the lights. If Velasquez can wrestle Junior to the mat, which is easier said than done given JDS' effective sprawl, then he may well be able to dominate the fight from top position. Personally, I favour dos Santos in this fight; he has proven already that he has the power to put Velasquez down and I expect Cain will have great difficulty in consistently getting inside and closing the distance. Once dos Santos finds his rhythm, you would expect him to win this fight with his boxing once again. It should last longer than 1:04 this time around, however; Junior dos Santos wins via third round TKO.
---
Video Interlude
---
Quotes of the Fortnight
"They bring me in and I totally misunderstood what I was supposed to do. I'm supposed to coach a bunch of amateurs in this house, but I thought I was supposed to coach Jon Jones. I was hitting him in the nose with a newspaper like a little puppy. After a few days, they finally told me I wasn't supposed to coach him." – Chael Sonnen continues his verbal dressing down of the UFC Light Heavyweight Champion.
"Well, I don't know [if the injuries are real]. Maybe they are, maybe they aren't. It's pathetic and convenient for every single marquee fighter in all of Strikeforce, that we all know to be going over to the UFC, are pulling out of their fights, two weeks before the final card. It's like, are you guys fighters, or are you just a bunch of little vaginas?" – Tim Kennedy eloquently questions the validity of the Strikeforce fighters' injuries.
"I love what [Liz Carmouche] did. I know I have the big 'homophobe' persona and people think I'm some homophobe. I'm the furthest thing from it. i think its ridiculous its 2013 and the government tells two people they can't marry each other. Who is the government to tell two people who say they love each other they can't be married? It's ridiculous." – Dana White discusses the first openly gay fighter in the UFC; Liz Carmouche.
"You know what's funny about Bisping? I actually really like the guy, I got to meet him in that 'boring fight' I had against Demian Maia, which I took on 10-days notice and had to cut 32 pounds in 10 days. And [Bisping] was there when I'm cutting weight and saw what I actually went through and for him to come out and discredit me like that, it's a little bit of a scumbag move. . . . I think he's promoting himself, he has to discredit other people and especially when I'm ranked ahead of him in most of the rankings of course he's going to try and discredit me. But, you know what I didn't like and I saw when he came on, how he actually like broke man-code by actually mentioning about Luke Rockhold and his sparring. I don't like that, that kind of p***es me off. You don't — never do that, I don't care what you want to do. So, I really didn't like that and I would love to shut him up with that, but we'll see. It's either him or Anderson Silva; those are the two guys that would be exciting to fight." – Chris Weidman seems riled up about something.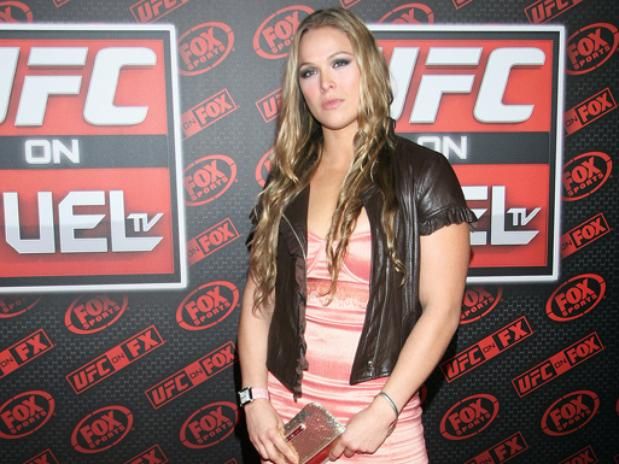 "It was a goal of mine from the very beginning actually. I just refused to be ignored pretty much. I said to myself, 'What would work?' I just thought, 'I'm going to make myself so impossible to ignore and make myself into something that they didn't even know that they needed. Before I became a pro I was saying that, so when I was training for my pro debut at King of the Cage is when I first said it on camera. I said, 'This guy is going to love me and there's nothing he can do about it.' I was so sure. You know, I never doubted it. Gaining the respect of men who didn't think women belong in a gym is something that I've become very good at over the years. He [Dana White] wasn't the first person to doubt me before he met me. I'm used to changing people's minds. If you are a woman and you are training, every single time you go into a new environment you have to prove yourself all over again." – Ronda Rousey has never been short on confidence.
"I didn't want to say anything but 'Toquinho' has been saying he fought with a broken foot and I just wanted to tell him that he broke his foot in the fight, and that doesn't count. If he went into the fight with a broken foot, that's another thing, but he went to the fight healthy and he broke his foot in the fight and that doesn't count. Sort of like if you get KO'd in a fight, that doesn't count. Now if you go to the fight with a concussion, it counts, but if you get KO'd in the fight, it doesn't count. He went to the fight healthy and was kicking me and I checked all his kicks with my knee and he broke his foot. That's why I wanted everybody to reach out to me because he didn't enter the fight with a broken foot. He got injured during the fight. It's karma. He intentionally breaks people's foot, intentional breaks people's arms, intentional. He knows that people tap but after people tap, he still pulls and is breaking and ripping their legs and their arms out and it's unreal. I don't understand. If you look at most of his fights in Abu Dhabi, the guys after they tap, he's still breaking and ripping their legs apart. And now, I believe it's karma for all the stuff he's done in the past, coming back to him." – Hector Lombard has little sympathy for Rousimar Palhares.
"[to Benson Henderson] That's funny you asked that question. Because I watched very carefully your fight against Nate Diaz. I'm going to try to use some of the stuff you have done in the fight to win over Nick Diaz, as well. I'm going to learn from what you did and try to apply it in my game plan. Thanks for showing me the blueprint!" – The question is, will Georges St. Pierre fight Nick Diaz with a toothpick in his mouth?
"I didn't really have much fight left in me. I kind of hit a dead end. Pursuing this sport with the mindset that I have is counterproductive. It didn't make sense. Mindset is everything. I think that I can find a happiness about myself, a way of living, where my constitution is more sound. I think that martial arts has been a positive, but it hasn't been as much as it could be. I want to find martial arts for real. Yoga just seems to me like one of the oldest forms of martial arts. It seems like the very beginning. When the Shaolin monks wanted to learn to fight, there was a yoga teacher who taught the monks how to exercise and how to defend themselves – how to properly prepare themselves, prepare their bodies, prepare their minds. So starting with yoga just seems so natural to me. All the things I didn't learn in fighting to better myself I feel like I can explore in this avenue. If it means extra effort or extra solitude, I'm going to pursue this harder than I even pursued fighting. I feel like it could make me a much better fighter, but if it leads me to not fight again, I think I would be okay with that." – TUF 12 winner Jonathan Brookins becomes the latest fighter to announce his retirement from Mixed Martial Arts.
---
Pound for Pound Rankings
With the news that female fighters are now eligible for the 411 MMA pound for pound rankings, my list of the best fighters in the sport sees the inaugural UFC Female Bantamweight Champion Ronda Rousey debut at No. 9. Formerly ranked No. 15 Lyoto Machida is pushed out of the top fifteen as a result.
No. 6 ranked Junior dos Santos and No. 15 ranked Cain Velasquez are in action tonight. Who will emerge victorious from their UFC title fight and how will that affect the pound for pound rankings next week?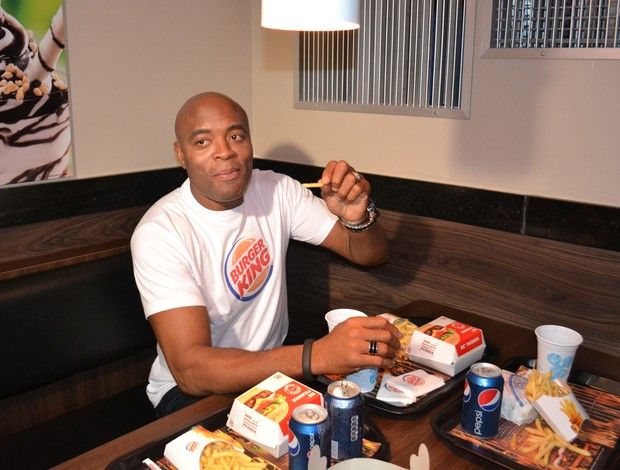 1. Anderson Silva (33-4)
2. Georges St. Pierre (23-2)
3. Jon Jones (17-1)
4. José Aldo (21-1)
5. Benson Henderson (18-2)
6. Junior dos Santos (15-1)
7. Frankie Edgar (14-3-1)
8. Dan Henderson (29-8)
9. Ronda Rousey (6-0)
10. Demetrious Johnson (16-2-1)
11. Carlos Condit (28-6)
12. Gilbert Melendez (21-2)
13. Rashad Evans (17-2-1)
14. Renan Barão (29-1, 1NC)
15. Cain Velasquez (10-1)
---
And that'll do it for another week.
I'd like to take this opportunity to wish everyone a Happy New Year. Thanks to everyone who has read and supported Thoughts From Across The Pond in 2012.
I'll be back next week, and in 2013, with my thoughts on UFC 155 and more.
If you enjoy the column please do follow me on twitter at AlexWattMMA
Thanks for reading and if you have any comments or feedback please leave them below or message me on twitter. Cheers.
NULL
comments powered by Disqus