Hammer of Doom News Report 1.02.13: Top 50 Metal Albums of 2012 (#30 to #11)
January 2, 2013 | Posted by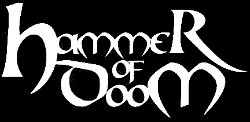 Welcome Metal Faithful, to your favorite Holiday Hangover destination, the Hammer of Doom. I, as always, am your metal missionary, your host, Robert Cooper. I had a good Christmas, my lovely parents got me a laptop, my best friend got me a Napalm Death CD, and my other best friend is getting me some CD. Anywho, this week, we have the same as last week, no huge news stories, because this week was abyssmal for news. We get the second part of the 411mania's Hammer of Doom Presents: Top 50 Metal Albums of 2012. I ALSO give you free music from other people and answer fanmail/comments.
Now let's get this ball a rollin' with…
THE CRIES FROM THE CRYPT!
Keyboardist For Geoff Tate's Queensryche Suffers Heart Attack
I hope he gets better, heart attacks are no joke, and in a cool move, the other Queensryche wished him a speedy recovery!
Bid To Rename Birmingham Airport After Ozzy Osbourne
I kind of like the sound of Ozzy Osbournce International Airport, though Black Sabbath International Airport is cooler.
Megadeth's Dave Mustaine Allegedly Duped By Christmas-Card Contest Winner
So Megadeth had a Christmas Card competition, where you make your best Megadeth themed Christmas card, and the top 10 members would get something nice, with first place getting a call from MegaDave himself on Christmas Day. So someone from Greece won and Dave made the call, say all you want about him, but I don't know many other rock stars that will call a fan on Christmas day of all days. Apparently someone has accused that person of plagiarizing, and if that's true, Dave will be calling the second place person.
Taake Celebrates 20 Years Of True Norwegian Black Metal With Double Album Release
Who doesn't love 2 discs of Taake rarities…..*looks around*…*sees no hands, point made*
Mustaine Inspired By 'Jesus And Clint Eastwood' While Laying Down Vocals For New Megadeth Album
Even if Dave talked to a chair the whole time, critics will still like it more than, 'Risk'.
Detroit's Belle Isle Approved As Location Of Metallica's 'Orion Music + More' Festival
Lucky bastards, I've noticed that places the Northern half of the US is popular for touring and Festivals, as is Texas and Florida.
Former Stormtroopers of Death Members Launch United Forces
Yep, Billy Milano and Danny Lilker are back at, let us hope fun will ensue!
Bret Michaels Featured In FreeCreditScore.com Commercial
Damn…there goes Bret jumping over the shark again!
I really dislike that mans' music some days…but here's some albums I don't dislike…
THE PSALMS FOR THE DEAD!
TOP 50 ALBUMS OF 2012 (PART 2)
Before Rd.2 here, I just want to say that this section of the list has 3 albums that are more hard rock than metal, but I love them so much that they're here anyways.
As for a Recap, I'm too lazy to go list it all out, go read it yourself, it's worth the 10 minutes, promise! HERE IT BE!
ALSO!, I MADE SURE TO PUT A SONG IN THE TITLE OF EACH ENTRY, SO IF YOU WANT MORE FROM THE BAND GO THERE AND CLICK!
No 30. Daylight Dies-'A Frail Becoming'
I'd heard of this band before, because back in my metalcore days, I was looking up the Killswitch Engage album, 'As Daylight Dies' (I still love that album and band, one of the few I still do), and came across this band, they were too slow for my tastes at the time. But I guess now with my old age, I'm more than happy to listen to something doom filled. This album has a really neat sound to it, because the first half of the album is more death than doom, and the second half is more doom than death, so if you love both, like I do, this was like heaven for you. There is not a blemish on this album, you have very strong death metal vocals, as well as very pretty clean vocals that contrast well. The songs all have a bit of a somber quality to them, but that is to be expected, I mean, we're talking about death/DOOM metal afterall. The solos are also quite good, and every song has a bit of something that will stick in your mind and make you feel the weight of the songs. Another great release from a great band, in a big year for death metal.
Best Tracks: "Infidel", "Sunset", "A Final Vestige", "Hold on to Nothing"
29. Van Halen-'A Different Kind of Truth'
Some will cry that I put this album far too low, hell, most will. I honestly liked a lot of things about this album, but for some reason, I was expecting more. Perhaps this is going to be like the Sabbath album that we may or may not get within the millennia.
I'll be honest when I say that I don't know much more about Van Halen than your casual Van Halen fan, but I do know that with Diamond Dave, they can release some damn good music. I personally do not like Van Hagar all that much, or Sammy Hagar's music, to be specific, especially Chickenfoot (though his work with Montrose was pretty awesome). I think the songs that I like the most are the faster ones, like my favorite song off of the album is, "China Town", which is a pretty fast song, not thrash fast, but still speedy. I think while Diamond Dave doesn't quite have the voice he used to, he still sounds pretty damn good, all things considered. Guitar Lord and Savior, Eddie Van Halen, does everything that everyone wants him to do, he lays down some damn nice solos throughout the album, my favorite one is from, "Big River", where he just belts the solo out like a wildman. I find the lead single, "Tattoo", to be annoying catchy, and while I don't particularly find it to be a great song, it has grown on me as of late…like a fungus. This album was pretty good, some might find it to be a bit of a disappointment, while I think that it meets expectations and is a damn nice starting point for the restart of Van Halen.
Best Tracks: "China Town", "Bullethead", "As Is", "Big River".
I'd never heard of this band, ever, though this band has only released two albums, with this being the second entry. This band is another representative from the other big genre for the year, black metal. This band has a very ambient form of black/folk metal, and I personally think that it works pretty well. There are a few meandering section where I feel like they should have reeled it in. That is a rare point in this album, though. Usually, the tracks have their own sort of story to them, they all take you on a journey. I tend to get bitchy when there are a multitude of songs that go over the 10 minute mark, because I tend to get bored by the end (and I'm a huge Opeth fan, ironic, right?). This is in the same boat as Opeth in the same way that I really like the Lord of the Rings movies (I still need to read those books), they are pretty damn long, and drag in a few spots, but I keep going back because I feel like there are spots that I might be able to hear more on, and that greatly excites me. There is a lot of ambience to this record, as I have said before, but there also are a lot of black metal passages to both combat the downtime that the ambience has as well as enhance it with the wonderful production that this album has. This album is one that I think should be at least listened to once, it's an experience, and a rich one at that.
Best Tracks: "First Light", "Battle Lines", "Wyrgthu", "The Name of the Wind"
It's always good to see a familiar face in a new band, and in this case, we get two familiar corpsepaint covered faces. Gaahl and King Ov Hell are back with their own band after the embarrassment that befell them after they failed a coup to kick Infernus out of Gorgoroth, they got owned by the court. This album was marred with Gaahl just sitting on the pot, neither shitting or getting off, until 2012 when, he unretired from music and finally got back on the pot. The album that finally came out of this was a damn good album, by any stretch of the imagination. This album has many different sides to it, as well. A lot of the album is dense as all hell, but has enough in execution to make it awesome. There are also a few songs that sound like Gorgoroth, which is fine, because there are many black metal bands that sound like Gorgoroth at times, it's just when the entire album does, do you have a band that is trying to be Gorgoroth, is Gorgoroth, or is better than Gorgoroth. Luckily, we have neither of the 3 here. We have a band that has done a damn good job on every point, and everyone does a good job, especially Gaahl, who just rips it with pure ferocity and he sounds great while doing it. This album isn't for everyone though, there are a few songs that to places beyond your standard black metal album, so keep that in mind before you jump into this album, but this album is will be well worth that jump.
Best Tracks: "Awake", "This From the Past", "Alt Liv", "The Wound".
26. Grave-'Endless Procession of Souls'
This album is one that I had originally forgot to add to my spreadsheet (you'll hear about the rest of those next week), but this album was so damn awesome that I had to move a spot on the list just for this album. If I were to sum it up in one word it'd be "CRUSHING", this is album is pure, brutal death metal bliss. From the old school chainsaw guitars, the awesome solos, and Ola Lindgren's deadly growl, this album is one of the best Grave has ever released. This album is all of what makes death metal great, it has a sheer brutality to it that you wont see with most genres, and all of the songs have a similar feel to them. But you wont get bored of that feel, and by the end of the day, you'll still be able to tell the songs apart and love them. It's good to see the old Swedish giants back in action and making great music again. This album is one that I can say is one of the best death metal albums of the year, which is quite an accomplishment.
Best Tracks: "Amongst Marble and the Dead", "Disembodied Steps", "Flesh Epistle", "Epos".
25. Vesperian Sorrow-'Stormwind of Ages'
We got yet another black metal album coming down the line, though this time, it's a little different. Unlike the last few, which have been more atmospheric through quiet, this album is atmospheric through the mood it creates with the symphonic elements it creates. This album is a bit odd, because while most people think of Dimmu Borgir and Bal-Sagoth when they think of symphonic Black Metal, but this album does what I think those two bands aren't quite as proficient in. It's melding the sinister beauty that comes from symphonic black metal and matches it with a normal black metal ferocity. I love it! There are some sections in a few songs that would feel right at home on a power metal record, though, which I see as pretty damn cool, though some may frown upon that. All in all, this record is pretty and vicious and you should go listen to it.
Best Tracks: "An Empire to Mourn", "Crown of Glass", Oracle From the Ashes", "Death She Cried".
24. Black Country Communion-"Afterglow"
In comes the second of the hard rock albums to make this list. I'll be honest, I don't tend to listen to much hard rock, because I tend to think of such shit as Theory of a Deadman. This band is not Theory of a Deadman, it is one of my favorite supergroups in the history of ever. First off, you have a velvet voiced and bass gifted Glenn Hughes; one of my favorite guitarists of the current generation, Joe Bonamassa; a damn good drummer and son of Led Zepplin's John Bonham, Jason Bonham; and a man that is one of the best keyboardists you'll find in former Dream Theater keyboardist, Derek Sherinian. This album does what the other two albums do, but does it in a way that feels almost like a love letter to the 70s. There is not a bad song on this album (I say that a lot), there are a few tracks that aren't as spectacular as the rest, but those still beat anything Nickelback has ever released, at least on the radio ("Side of a Bullet" is a good song). The only thing that I can really complain about is the fact that Joe Bonamassa only gets to sing in my favorite song on the album, "Cry Freedom". Otherwise, almost everything else works really well. Glenn's vocals hit multiple ranges, and all of them are awesome. Joe Bonamassa's solos are also pretty damn great, I already knew that coming in, but he really hits the nail on the head with every one of them. There are also some damn nice keyboard solos in here, and it's rare that I say that.
Best Tracks: "Big Train", "Confessor", "Cry Freedom", "Afterglow".
I'd heard about one song by this band before I listened to this album, and I came in with little expectations, because I thought the song I had listened to was mearly okay. I'd say that this album is a little more than okay, for sure. It mixes black metal with a smidge of grindcore, and we get a very entertaining ride. You'd think with a description like that, there wouldn't be a damn thing to surprise you throughout this album, but you'd be quite wrong then. There are things like clean vocals in this album, not like something you'd find on a power metal album, but enough to really throw a wrench in things. There are also some pretty damn catchy tracks on here, the one that I always find in my head is "Todos Somos Humanos". The guitar patterns in this song (all the instruments are done by one person, by the way) have enough variation in them to when you feel like a section has run its' course, it changes on you to keep everything fresh. This is overall another solid and brutal release from Anaal Nathrakh, go listen to it, because there is enough here to keep you here multiple listens.
Best Tracks: "Forging Towards the Sunset", "The Blood-Dimmed Tide", "Todos Somos Humanos", "Making Glorious the Embrace of Saturn".
22. Psycroptic-'The Inherited Repression'
I'll admit that I'm not exactly the biggest patron of technical Death Metal, because after a while the technical aspect starts to lost effect on me, because of the fact that an entire album of it makes me lose the WOW factor by the sixth track. This album manages to WOW me the entire time. It feels like every track is a roller coaster ride of its' own, and that every corner brings something different. The musicianship in this band is outstanding, especially the guitars. That's not to say that the drums are left behind, the drumming in this album is tremendous, with lightning fast double bass being used very often, as well as some slower sections showing that there is technique n all that speed. The guitars also trade so damn well, it's like sometimes, there is a solo, and the only way you can top it is giving another perfectly crafted solo, and they deliver. I think the biggest surprise of this album is the intro to, "Deprivation", because it actually starts with acoustic guitars, I'm still shocked at that.
Best Tracks: "Carriers of the Plague", "Euphorinasia", "From Scribe to Ashes", "Deprivation".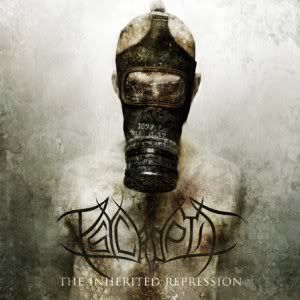 This is the last album I listened to before I compiled this list. I knew exactly what this would be as soon as I came in to this album, this album is not all that serious and is cheesier than half of the jokes on America's Funniest Home Videos. That doesn't stop a single bit of enjoyment that is to be had with this album. It is everything you should love, as well as everything everyone bitches about power metal for. This album is fun, and catchy, and cheesy, and memorable. I think what really sells me on this whole album is the warmth that Joakim Brodén has in his voice, and it's also what sets this band apart from a lot of the other power metal bands. There aren't too many shredders or rippers on this album, actually I'd say that there are more mid-paced songs on here than any other type, which suits this fine. The album is about the Swedish Empire, and the band was so worried about historical accuracy, that they got a well-know Swedish historian to go over the lyrics and what not with them. I really dig this album, because the vocals and guitars all have very memorable sections and I, as well as the rest of the world will be singing along their tunes for years to come.
Best Tracks: "The Lion From the North", "A Lifetime of War", "Carolus Rex", "Poltava".
20. Woods of Ypres-'Woods 5: Grey Skies and Electric Light'
To say that this album is kind of sad is a bit of an understatement. I'm sure everyone reading this column knows what happened to the singer/drummer for this band, he died in a car wreck. That's how I found out about this band. And sadly, this is the worst time to get into the band, because there is not more Woods of Ypres. This album is awesome though, it's one of the few that I actually went out and bought brand spanking new. What drove me to do that is the opener, "Lightning & Snow", which has some heavy parts as well as a very catchy chorus. This album also has a pretty sad irony to it, because like a lot of Woods of Ypres's albums, many of the songs are about loneliness and death. This album continues the trend that the past one had, where there was less focus on the black metal aspects of the album, and more on the doom metal aspects. This album, for the most part, is a doom metal album. This is also another album where singing along and finding yourself doing it in the most random of places is a habit. The penultimate song, "Finality", sends shivers up my spine every time, the lack of guitars with just the singing about missing someone just kind of hits me hard everytime. This album is another worth a pick-up, because it has a variation to it, it's plenty catchy, and a damn nice album. Though I wont say it's a good time, but it will make you think about life, which I think might be the point.
Best Tracks: "Lightning and Snow", "Death is Not an Exit", "Career Suicide (Is Not Real Suicide)", "Kiss My Ashes(Goodbye)", "Finality".
This is the final of the hard rock albums for this section. This has a few tinges of metal to it, but not all that many, but enough for me to headbang just a wee bit as I listen to it. It has a really blues-y vibe to most of it, and just like the past two entires, it's very catchy. Though, unlike Sabaton, with the warm and epic vocals, and unlike Woods of Ypres, where the dark melody carries you along, this has a really nice groovy vibe to it. I adore this album, because it feels like a throwback, just as their other albums do. This album isn't all groove, it has a few slow songs, as well as some fast ones. I will guarantee you one thing, that by the end of the album, you'll be playing it back and just air guitaring away.
Best Tracks: "An Industry of Murder", "Seven Seven", "Endless Night", "Goliath".
Yep, Cannibal Corpse, this album really surprised me. I was expecting your typical Cannibal Corpse affair, fast drumming, the same guitar line done over and over, growl growl Corpsegrinder has no neck. Don't get me wrong, we have that in spades here, it is as Cannibal Corpse-y as Cannibal Corpse has ever been. There is always a charm to that, and I'm a sucker for a band with charm and stories about torture. This album does do a few things that really surprised me, the first one was, "Followed Home then Killed", it was actually kind of mid-tempo, which is unheard of for Cannibal Corpse. The beat that a few songs have, like the aforementioned, "Followed" as well as "Intestinal Crank". This album is another of the best death metal albums of the year, no joke. Most people came into this with the…"OH, it's Cannibal Corpse" mentality, and I know I came out with the…"SO they can do something different".
Best Tracks: "Demented Aggression", "Encased in Concrete", "Followed Home then Killed", "Torn Through".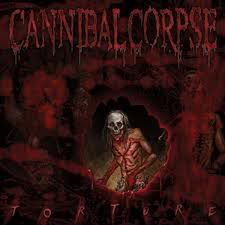 17. Between the Buried and Me-'The Parallax II: Future Sequence'
I didn't expect a damn thing out of this album, besides the fact that I'd hate it. I was wrong, again. I didn't hate this album at all, honestly, I quite liked it. Though this album is very demanding on the listener though. This album is a very prog heavy mix between death metal and metalcore and 50 gagillion other genres. That's not to say that it isn't good, it's a very good album, and it makes a ton of peoples' Top 10 lists, I just kind of felt there were some parts here that could have been reigned in a bit. This album is total musical wizardry, I want to at least say that. There are parts that would be at home on any Origin album, as well as parts that would fit into Dream Theater, etc. This is a very diverse album, and it was very well done, these guys actually managed to make me a fan. Which is a tough task, because I can be a bit of a crabby old young man some times. If you want a very intense, yet oddly fun listen, pick this album up, or at least give it a listen, because the whole album is worth it.
Best Tracks: This whole album really bleeds from song to song, so "Goodbye to Everything" would be a good starting point, but if you want a good single, "Telos" would work.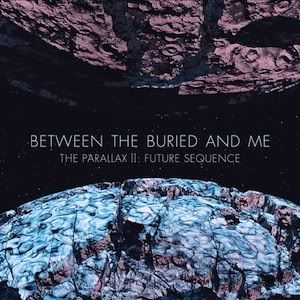 Speaking of another interesting listen, here come Enslaved. This band does what the band above does, but I think they do it in a different way. While Between the Buried and Me manage to amaze with technical wizardry, Enslaved meld the progressive, black, and folk genres into one seamless journey that manages to get the job done in one song. This is another album that has a multitude of very long songs, but just like I always praise bands for when they have very long songs is the fact that many of them have their own little mini songs inside them. It goes fast, it goes slow, it has harsh and clean vocals, this album has everything, except for saxophone solos. But it does have guitar solos, which they do a damn good job with. It's pretty nuts seeing where this band started really black, and then just eased that blackness into a mix of a lot of things. This album is good for listening to one song, or all songs, but be warned that if you try one, you'll want to listen to them all.
Best Tracks: "Thoughts Like Hammers", "Death in the Eyes of Dawn", "Roots of the Mountain", "Forsaken".
15. Ihsahn-'Eremita'
This album is one that I was looking forwards to greatly, because I was already a fan of Ihsahn and Emperor. I also heard that Jeff Loomis and Devin Townsend were on this album, so I had to check it out. It quickly became one of my favorite albums of the year. This is another album that is full of progressive wonder, but this time it is anchored by the rasp and wonderful guitar playing of the one and only former Emperor frontman, Ihsahn. Remember the saxophone solos I joked about last time? Well, they aren't here much, but dammit, they're here. I'd say that if you were looking for a better prog album this year, you'd be hard pressed to find it, though this album is not everywhere, it's well worth the digging to find it, and a fun progressive ride would be yours to take.
Best Tracks: "Arrival", "The Paranoid", "Introspection", "The Eagle and the Snake".
This album might be one of the best of Unleashed's long and storied career. I know it's a bit odd to say that, considering a lot of people see older albums as untoppable, but I really think this album has done that. This album has a story with every song, which is pretty cool, and it doesn't hurt that almost every song on this album blows my damn pants off. A thing that really needs to be talked about are the solos, every one of them sound like the best one on the record, I can't pick which one to say is the best. I think they manage to do the same thing on this record that have kept Amon Amarth trudging along, they manage to talk about lots of power and battle, and they back it up with music that has lots of power and is seeping of the blood of many battles. This is yet another of the best of death metal this year, and this year has been a banner year for death metal, for sure.
Best Tracks: "Odalheim", "White Christ", "Rise of the Mayan Warriors", "the Great Battle of Odalheim".
13. Napalm Death-'Utilitarian'
Here we are with another death metal album. At least this one is mainly grindcore. Coming into this album, I had the same feelings about this that alot of people had about Cannibal Corpse, I was like oh Napalm Death, I'm going to get pure grind for 35 minutes. I was wrong…again. I'm fine being wrong with music as long as I like the music in the end. This album was one of those that I did end of enjoying. There were like spots of grind in this, there is no question of that, but there are also other things, such as the ever-present-in-metal nowadays saxophone on, "Everyday Pox". This album is lots of fun, as you would expect from Napalm Death, because now that I think about it, this was destined to be, because while I did kind of see the band as a one note pony (my bad, guys), the note they played was so damn awesome, that I don't think they've had a bad album.
Best Tracks: "Errors in the Signals", "Everyday Pox", "Protection Racket", "Orders of Magnitude".
12. Epica-'Requiem for the Indifferent'
This was another album that I thought would be same-y, because you know, woman in a power metal band, meh. I had to take back that meh as soon as this album was over. Because this album is not quite the power metal album I thought it was, not only do they have power metal in the house, they also have tinges of symphonic glory as well as some bits of death metal, which threw me off the most. The vocals, both female and death are done masterfully, it's insane how good they are. The album just keeps throwing you great and varied tracks, and then once that song is over, it takes that excitement, and builds it, because the songs just keep getting better. I've never been an Epica fan before this album, but dammit, that, combined with how nice they are (by what I've heard), I'm really going to have to jump into their music even more. This album is one of the, if not THE best Power metal album of the year, if not the past few. This album, as well as the past two and the rest of this list, can easily make anyone's Top 5 list, they are that damn good.
Best Tracks: "Monopoly on Truth", "Storm the Sorrow", "Delirium", "Stay the Course", "Serenade of Self-Destruction".

11. Hooded Menace-'Effigies of Evil'
This album was the first that got a 90 on my spreadsheet, which is pretty impressive, because while I am nice to a lot of albums, I never give a 90 if I don't believe that it should be that high. This band is one that I had found through one of my youtube look-ups after I had went to the local Barnes & Noble and looked at their awesome metal selection, not kidding, they have a crazy good selection in my hometown. I ran into the song, "Never Cross the Dead", and I was hooked, the driving beat, the groove, and death and doom, it was so great. So here we come to this album, and I was not saddened by what the band put out. This is almost the best mixture of death and doom that you will find this year (so close, yet so far away). The riffs are great, the movie samplings, as well as the vocals that sound like the maw of hell just opening up are what make this album great. There also are great fucking guitar solos, obviously, it's hard to do good death/doom nowadays with bad solos. This album one that you need to pick up if you like slow and heavy music, this is as heavy as a ten ton rock and as crushing as one as well.
Best Tracks:"Effigies of Evil", "In the Dead We Dwell", "Curses Scribed in Gore","Crumbling Insanity".

MERRY CHRISTMAS, CHEAPASSES!
First up is a download from Guns and Roses guitarist Bumblefoot, all you have to do is join his website bumblefoot.com
Second, is a new song from the South Carolina death metal band Lecherous Nocturne
You can find it HERE!
Finally is a download of a song from the band Shaded Enmity, it can be found HERE!
Like free music, well get ready for no music in…
THE TEMPLE OF THE DEAD!
ABSOLUTELY NOTHING, WHAT THE FUCK DECEMBER?
….just like last week….I at least have comment from…
WHERE THE RUNES STILL SPEAK!
So first comment was DeezNutzRBigger saying that Metallica sucks and then hobu0 saying that anyone who says that isn't very bright. Yeah, that's pretty much the argument on every metal column ever.
Next was from MydniteSon
Well, in reference to the rock n' roll comment. Lemmy opens every show with "We are Motorhead. We play rock n' roll!" Very simple.
This was in reference to a comment from the week before about the Rock N' Roll HOF and my comment that Rock N' Roll is such a broad genre.
Next comment comes to use from Alan
I assume Baroness and Converge will be top 5. Deftones too. Everyone is obsessed with them for some reason.
I answered "I ran out of time before I got to Converge or Deftones, but I've heard good things about both albums. Baroness I thought had a good album, but I didn't feel that it was as complete as their last few releases and that it didn't warrant two discs, because the discs weren't seperate enough in sound." I'll also add that I found there to be tracks on 'Yellow and Green' that could've been left off and I wouldn't have complained. I still enjoyed it though, can't wait for the next album.
Finally, is the Michael L.
In terms of classic albums, I'd also include Maiden's X Factor. No, it's not a classic in terms of album sales, but it definitely fits the criteria in terms of quality, as I'd put it as my third favorite Maiden album of all time (Behind Somewhere in Time and Seventh Son).
Another band that has put out a number of classic albums was Savatage. I'd easily rank Hall of the Mountain King, Gutter Ballet, Streets, and Dead Winter Dead among the best that metal has to offer.
And while I'm at it, let me also include Testament, whose first five albums are a textbook blueprint of how to do thrash right. Legacy was a fine debut, but New Order is the album that most Testament fans will cite. Practice What You Preach was an excellent follow up. Despite being rushed by the band to get back on tour, Souls of Black is a surprisingly good album (though not quite on the level of the others). Finally, Ritual is an awesome album to mark the end of Skolnic's run with the band (at least until the 2000's). It's a shame that Billy felt he had to change his vocal style to a death metal growl because much of the stuff they've done then hasn't been able to touch their classics (although Dark Roots of Earth is a fine return to form).
I might have to disagree personally with 'The X Factor' being on the list, I personally like the album and am one of the few people who actually is an apologist for both the Blayze Bayley-era of Maiden and the Ripper-era Priest. But if you love the album that much, more power to you, I actually enjoy 'Risk', except for my irrational hatred of "Seven", for some reason I just hate that song.
I still am not that versed on Savatage, but I've heard they rule!
I forgot all about Testament *facepalm* They have 'The Legacy', 'The New Order', 'Practice What You Preach'(which is my emergency metal in my car in case I have no CDs on me, on cassette no less), and I personally love 'The Ritual', 'The Gathering', and the newest one. Some people would even put 'Low' up on that list. I reallly like Billy's death vocals, because they fit with the sound and he can still pull off singing, so I'm cool with it.
The Global Metal song will be back in 2013!
Now for self plug time, if you love tokusatsu, like Power Rangers, Godzilla, Super Sentai, Kamen Rider, etc. Check out Episode 1 of my podcast, the Sentai Rider Podcast!
Also, if you want a spoiler on what my Top 5 albums are for the year, check out myself and 411's own Mark Radulich talk the Top 5(or in Mark's case, Top 5, and one from 2010) Metal/Hard Rock albums of 2012.
Alright,so if you have any opinions on the column, some genre or country that you want me to feature in the global metal column, or if you just want to talk metal you can e-mail me at [email protected], tweet me at @themetalcoop or comment below!
KEEP THE METAL FAITH ALIVE m/
NULL
comments powered by Disqus