Hammer of Doom News Report 10.15.12: Men Fighting Like Girls Edition
October 15, 2012 | Posted by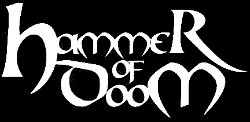 Welcome, Metal Faithful, to the heavy metal corndog stand that is the Hammer of Doom! I can see that the new Disqus system has been working pretty well, and I like it! I can't bitch about football this week, because the Panthers never played, but I can say that wikipedia and metal-archives failed me last week, because the new KISS album came out last week, and I forgot to mention it, which is bad on my part, but don't worry, I'll talk about it in my album section. Besides that section, we have
Anyways, I need to get this ball a-rollin, so quiet down everyone so we can hear….
THE CRIES FROM THE CRYPT!
Alex Lifeson says,'I Don't Want To Be 70 Years Old Jumping Around Onstage'
Call me selfish, but I've not seen Rush yet, and I wouldn't mind seeing a 70 year old jumping around on stage….though if the guy wants to call it quits, I wouldn't blame him.
KISS Radio Interview Goes Wrong
I can't find the audio of this, but basically some jackass radio guys got an interview with KISS and asked such great questions, like, "When are you coming to Houston", after they had just come to Houston within the year. Also they asked, "Where is the tour taking you?", but KISS's tour is done. So the call got ended eventually, and the hosts were wondering why Paul Stanley and Tommy Thayer were cranky. So the final bit of the interview went, "I've gotta let you go. This is B.S. Why were we forced to talk to these jackasses?" The other host replied, "I'm not sure. I thought they had something to say." "I don't even like' em," the first DJ concluded.
Former Deep Purple Guitarist Ritchie Blackmore 'Couldn't Care Less' About Rock Hall Induction
Not surprising, can't blame him, he has more important things to do, like make music Blackmore's Night.
Testament's 'Native Blood' Video To Be Screened At American Indian Film Festival
It has a really postivie message, not many metal bands can say that their video was going to be screened at the American Indian Film Festival!
Iron Maiden Singer Delivers Keynote Speech At 'IBM Smarter Business' Event In Stockholm
Great for Bruce Bruce, but I think they should have gotten MC Hammer to do it instead.
Steven Tyler Calls KISS 'A Comic-Book Rock Band'
So I guess if Gene Simmons calls him an old handbag of a lesbian, it wouldn't be out of bounds?
Amon Amarth Launches Signature Wine
For when the occasion calls for a war in the name of Odin!
Between the Buried and Me And Periphery's Tour Bus Catches Fire In England
Luckily everyone was okay, and it didn't end up being like Baroness' crash, thank jaysis.
Geoff Tate Says On Possible Reconciliation With Queensryche, 'I'd Patch It Up Tomorrow If I Could', but earlier in the week said Queensryche Bandmates Have Been Trying To Get Rid Of Him For At Least A Year
I don't think the second statement helps the first statement's case!
Bolt Thrower says No More Shows Until 2013
DAMN!, but oh well, sometimes bands need time off.
But unlike a metal band, the chanters in the chapel need no time off to read from….
THE PSALMS FOR THE DEAD!
Gotta Rank 'Em All!
I swear, it seems like there is a new poll every week, and this week, Guitar World's readers ranked the Top 100 Guitarists of all time! Spoilers ahead if you don't want to know…!!
!
!
!
!
!
okay, so notable metal people that made the list….99) John 5, 97)Tosin Abasi, 92)Ace Frehley, 87) Sinister Gates (WHY!), 85) Jeff Hanneman, 84) Malcolm Young, 83) Glenn Tipton, 80) K.K. Downing, 78) Chris Broderick, 71) Jeff Loomis, 69) Kerry King, 68) George Lynch, 66) Alex Skolnick, 62) Chuck Schuldiner(!!!), 57)Tom Morello, 50) Dave Murray, 49) Alexi Laiho, 48) Joe Bonamassa (not metal, but dammit I love the guy's music), 46) Jason Becker, 43)Yngwie Malmsteen, 41) Michael Schenker, 38) Buckethead, 36) Kirk Hammett, 34) Mark Tremonti, 33) Mark Morton, 28) Eric Clapton, 26) Vernon Reid, 23) Paul Gilbert, 22) Slash, 21) Angus Young, 20) Ritchie Blackmore, 19) James Hetfield, 18) Zakk Wylde, 17) John Petruuci, 12) Dave Mustaine, 11) Randy Rhoades, 10)Steve Vai, 9) Dimebag, 8)Stevie Ray Vaughn, 7) Tony Iommi, 6) Jimmy Page, 5) Joe Satriani, 4) Jimi Hendrix, 3) Alex Lifeson, 2) Brian May, 1) EVH. (If anyone has any question on who is in what band, comment below!) (Here's the LIST!)
Anyways, sorry for the long list, but that list was actually pretty solid and I felt that it was pretty honest. I only a few complaints, the first one probably comes from my overexposure and loathing of Avenged Sevenfold (or their fans, I like the band, but their fanbase is so devoted that my facebook news feed is full of their fans posting about them…all…the…time), I think Gates is a great guitarist, but I don't think that he deserves to go in front of who is already in front of, though I don't play guitar, maybe I don't know a think. I think EVH is fine at #1, as is the rest of the Top 10, though my fanboyism wants Chuck Schuldiner to be higher. I'm kinda annoyed at how much of the shaft Judas Priest got, they got really shafted, they're a great duo, and both deserve to be much higher on this list. I also thought that people like Marty Friedman, Mikael Akerfeldt (a personal favorite), Euronymous, and Eric Peterson didn't make the list, because I think all of those deserve to be on there somewhere; but I know that if I were to add them I'd have to take someone out, and I don't think that could be done, because this list is pretty solid. What would YOU, the metal faithful add, subtract, and place the people on this list?
If You Wear Enough Make-Up, You Will Squabble Like Women
I just think this news is hilarious, because it's two grown men with bank accounts bigger than Louie Anderson's waitline, and they both have tons of fans.
I'm not even going to give quotes because I think that this is hilarious. Apparently, Marilyn Manson's set was cut short two days straight, and he blamed his tour partner Rob Zombie, who was on next both days. So Manson bitched and threatened to "Kick Rob Zombie's Ass", so Rob of course heard this and decided to just drop a big ol' stinkin' doo-doo on Marilyn Manson, my personal favorite was the tribute to Alice Cooper/backhand to Manson, by saying, he was paying tribute to, "the only real shock rocker there ever was, not some punk-ass bitch, Alice Cooper."
I can understand being mad about your set being cut short, and he didn't even get to do "The Beautiful People" in one town, but taking it out on your tour-mate is just plain dumb. He might be to blame, but you don't do these things in public because it will make the rest of the tour unbearable for everyone, except for me, these things make my day easier!
So is it Fat Lizzy now?
So this week, the guys in Thin Lizzy did something pretty damn classy, here's the press release!
"Out of respect to [late THIN LIZZY frontman] Phil Lynott and the legacy he created, we have decided that we should not release a new album under the THIN LIZZY name. It was a very difficult decision as we put a lot of time and effort into rebuilding the THIN LIZZY brand over recent years. Releasing a new album was the only way to continue this success."
The rest of the statement can be read…HERE!
But I think that this is a really good move by them, because in all honesty, just like there wont be a Megadeth without MegaDave and there wont be a Black Sabbath without Tony Iommi, I think that many people, myself included, don't feel like there is much of a Thin Lizzy without Phil Lynott. I don't mind the fact that the guys tried to do touring with the name, because quite frankly, I think that they pulled it off pretty decently, all things considered. But when an album comes out, it's best to say that it'd be better for the band to start anew, with no expectations, and maybe a mention about how they are all from Thin Lizzy or something for name recognition; because there hasn't been a Thin Lizzy album since Phil died, and I think a lot of people might misjudge the album because they feel that there shouldn't be another one afterwards, either.
A Little Spirtual Healing, Anyone?
So in news that isn't really that huge but I'm excited. Death are continuing their reissue campaign through Relapse Records. The record that they're re-releasing this time is the 1990(I remember that year) Death classic, "Spiritual Healing". This is the album before the defecation hit the oscillation, back before Bill Andrews and Terry Butler went and toured without Chuck as 'Death' (at least that's the story I heard as to why they broke up), and before James Murphy (pray for him, fuck cancer) went to play for Cancer (not that cancer). I love this album, no surprise, this album does hold a few bittersweet memories, like the title track makes me tear up a little. But I think that songs like "Defensive Personalities" and "Within the Mind" will sound EVEN BETTER with the new coat of paint that is modern production. This album will hit on November 20th in the US, so pick it, or else…..(I don't know what happens after that)
MERRY CHRISTMAS, CHEAPASSES!
First off, as an, "I'm Sorry" for forgetting about KISS last week (I think I just feel dumb for missing a release THAT big), here's a 50 minute KISS concert on Letterman, HERE!
We also have "The Baltimore Stranger" by Pig Destroyer, HERE!
and I can't really find a third stream or download that's super metal, so here's the whole new album by Coheed and Cambria, via Rollingstone.com
THE TEMPLE OF THE DEAD!
Okay, so I'm running low on time this week, so I'll post what some of my list and include the rest next week if I miss anything.
First off is 'A Map of All Our Failures' by Doom Metal band My Dying Bride
And second comes the ALBUM OF THE WEEK!, it is from Dethklok, and it is called 'Dethalbum III'
WHERE THE RUNES STILL SPEAK!
So last week, we have comments, and I'm going to give highlights of the comments, because I've answered to all of them, I think, but there are some things that I think could most defintely enhance reader feedback.
First is from hobu0
i realize that a lot of these bands play different and all that….but are all these absurd sub-genres for real or are you just making them up as you go along? Whats the point? I mean if you like a band, who cares whether its concrete sandblast bone-metal or brainwave fusion ass-core?
I did agree about how genres shouldn't dictate what you listen to, but I disagreed about me making these things up.
Next is from yourbuddycurtis, ya know?
You really seem to be giving Deftones the cold shoulder. It's one thing if you're only covering bands you like, but you're covering all metal, or at least so I've seen. The 'Tones have a new album out in November and have given away one song, "Leathers," and put out the album cover and new single, "Tempest," last week. Just saying, please cover all and in between if you're really shooting for that.
Also, Brent Hinds from Mastodon released a song with his side project, West End Motel, a week or two ago. It's wayyyyyy out of left field. Drop a link for the people, please.
I explained/defensively said that I didn't give them the cold shoulder, though I couldn't find which Brent Hinds from Mastodon song he was talking about, though I did listen to one West end Motel song, and it was good.

Next was from Ryan Haseldine talking about how Brighton Rock & Stone Cold Crazy were great hard rock songs, and he was correct.
After that was from Michael L
"Criss Oliva is an awesome guitarist, though 'Hall of the Mountain King' is my only full exposure to Savatage."
That is a good album, but if you really want Savatage at their best, you have to get the one-two punch of Gutter Ballet and Streets. Those are two of the finest metal albums of all time and they are the best in the Savatage catalog. Gutter Ballet marks the beginning of the band taking more progressive direction, whereas Streets is the height of that direction and the last truly great album by the band before Jon Oliva's departure as lead singer, followed by Criss' death.
This is my favorite combination of albums by a single rock/metal band, with the possible exception of Metallica (Ride the Lightning/Master of Puppets), Iron Maiden (Somewhere in Time/Seventh Son) and Rush (Permanent Waves/Moving Pictures).
BTW, as much as I am a fan of Rush (and they are my favorite band), and think they should be in the R&R Hall of Fame, I'm not sure they'll get in this time. Considering how long it took them just to get nominated says a lot about how little respect they get from the committee. Plus, they already have several other hard rock bands on the bubble. I think Heart will get the nod as the band has already been nominated before without getting in. And I think Deep Purple might get inducted due to the sympathy for Jon Lord's passing. On the other hand, I'll be glad to be wrong, because I'm very interested to see who inducts them.
Finally, when I lived in the Akron area for a few years, I was able to see the 2009 HoF induction ceremony live, which was when Metallica and Run DMC got inducted, and it was a fun show to watch. I was especially pleased with Lars' induction speech, as he thought it was a shame that many other major HR/HM bands such as Deep Purple, Rush, Judas Priest and Iron Maiden had not yet gotten in. It seems as that is a genre that constantly suffers fro a lack of attention. Yes, every now and then you'll get a humungous band like Black Sabbath or Metallica get in (and I think Metallica was several years too early), but otherwise, not much. Hell, as much as I dislike what Kiss represents, I think they should get the nod just for how they influenced live shows alone. BTW, it was also pretty cool to see Metallica do a couple of songs with Jason Newsted once again.
I agreed with his RnR HOF assesment, but one thing that I thought would be a cool thing is to ask YOU metal faithful what your favorite consecutive 2 albums by a band/artist. Mine were Metallica (Ride the Lightning/Master of Puppets), Megadeth (Rust in Peace/Countdown to Extinction), Anthrax (Spreading the Disease/Among the Living), Death (Individual Thoughts Patterns/Symbolic), and Black Sabbath (Black Sabbath/Paranoid).
Finally was from armchair theologian
Help me out here folks. I've always liked a vast majority of the instrumentation of the harder metal sub-genres, but I really REALLY can't stand the screeching/growling vocals that often come with the territory so I've been kinda of stuck at the alt-metal level for a while now.
I'd like advice on some bands to check out that I don't have to turn off when they start "singing".
I then tried to figure out exactly what he dug about the death metal genre, he responded…
I'm not especially musically literate, but, for example, both the Anaal Nathrakh and Between the Buried and Me songs you linked sound awesome to me until someone opens their mouth. The speed and power of the guitars and percussion is totally sweet.
My current musically wheelhouse contains mostly acts like: NIN, Rammstein, Rage Against the Machine, Alice in Chains, TOOL, Ministry, KMFDM and the like.
My wife, who is not a metal aficionado but is more familiar with it that I am, has suggested that I check out Nightwish as a start. She also seems to think that the quality went down after the first lead singer left. Thoughts?
Also, thanks for the response and lack of judgement.
So after that I recommended some Overkill, though I gave ware of the vocals. I seconded the Nightwish recommendation, as well as added in Blind Guardian, Iced Earth, and Dream Theater. Michael L then also recommended Nightwish and Iced Earth, and if he liked Nightwish to go for After Forever and Sabaton.
With this REALLY long comment section of the column, I'll end it by asking if anybody has any bands for this fella to try out, maybe expand his horizons?
and now that we have an opportunity for horizon expansion, we have another with GLOBAL METAL!
So this week for the GLOBAL METAL song of the week, we have some folk metal from Argentina, the band is called Tengwar, and their one album is all about Lord of the Rings, so this song comes from that album, 'The Halfling Forth Shall Stand', and the song is "A Long Expected Fading".
Alright,so if you have any opinions on the column, some genre or country that you want me to feature in the global metal column, or if you just want to talk metal you can e-mail me at [email protected], tweet me at @themetalcoop or sign up below and join in the conversation by commenting.
So as always, in the words of the great and mighty Chuck, I say to you,KEEP THE METAL FAITH ALIVE m/
NULL
comments powered by Disqus