Hammer of Doom News Report 10.29.12: Gwar Go Trick or Treating Edition
October 29, 2012 | Posted by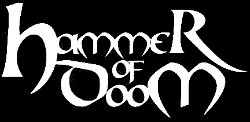 Welcome Metal Faithful, to the land of corndogs and honey, the Hammer of Doom!  This week, there is a little metal news, barely any album releases, but I'm still here, so this should be fun.  I did college this week, and I worked on fellow writer Sean Garmer's "Wrestling 2 The Max" podcast, that you should listen to, because my columns are better if you can read them in my voice!  Listen to it herehttp://www.dirtsheets.com/w2m/2012/10/27/wrestling-2-the-max-episode-10-halloween-slam-dunk-hell.html
But listen to it after the column, for now we must hear….
THE CRIES FROM THE CRYPT!
Devin Townsend Performs Strapping Young Lad Material For First Time In Years
WOO!, Strapping Young Lad are totally awesome, and it's great that Devin FINALLY decided to play some of their material.
Death Metal Drummer Charged With Child Porn Production
*shudder*
Ace Frehley Pulls Out Of U.K.'s Hard Rock Hell For Second Consecutive Year
Poor England, they miss out of Ace yet again, though I do wonder why he dropped out again.
Deep Purple Has 14 Songs Ready For New Studio Album
I love to use the word awesome, and this is awesome, so AWESOME!
Richie Blackmore Rock Hall Induction Doesn't Have 'Anything To Do With Music'
And he's right, I think the R&R HoF is a cool thing for a metal/hard-rock to get in, but it really is all about mainstream popularity when it comes to getting in.
Shadows Fall's Tour Bus Catches Fire
I must say that it is a terrible year for bands and their tour buses, hope they're all okay, though.
Todd La Torre-Fronted Version Of Queensrÿche Forced To Cancel Second Lincoln City Concert
Somewhere, Geoff Tate is snickering maniacally…
Motörhead's Signature Wine Sells More Than 300,000 Bottles
Lemmy is currently diving into a pile of money like Scrooge McDuck, or at least he should be.
Dethklok's 'Dethalbum III' Cracks U.S. Top 10
I saw a ton of copies of this at Best Buy, and there were a bunch gone too; this album was awesome, so I'm happy to see it hitting #10 in the Billboard.
Tesla Frontman To Launch Country Music Project
WHY?, just WHY?
World's Biggest Collection Of IRON MAIDEN Memorabilia Unveiled At Sweden's 'Rockmässan'
Most of this memorabilia is incredibly rare, I'm sure, and I think just seeing a video of it leaves me in awe.
While I get the mop for your drool over the Maiden, open up your books while we read from….
THE PSALMS FOR THE DEAD!
They're Not Gonna Take It..ANYMORE!
"According to WCCO-TV, TWISTED SISTER guitarist and manager, J.J. French, and his attorney have sent a cease-and-desist letter to the owners of the Twisted Sister House Of Hunger food truck in Minneapolis, Minnesota asking the business to change its name.
"It is the opinion of our client, with which we concur, that your use of the name Twisted Sister will cause dilution of our client's famous mark and will cause confusion among consumers," the letter read.
"They want us to pull all existence of ourselves from the Internet, all advertising," Wesley Kaake said. "It's a big list of demands."
First thing is first, Dee Snider has nothing to do with this. Now that that is out of the way, I think that this is kind of silly. I understand them doing it if they were to do it to EVERYONE that uses the Twister Sister name in any way, shape, or form, but according to this report, there are other institutions that have the name "Twisted Sister" in it, that have not gotten a letter saying that they better change their name.
I also think this is a bit silly because it is just a food truck, if it were a porn company, I would be the first one patting J.J French on the back, but seriously, it's a truck, it shouldn't do too much harm. While I do understand that they have the right to do this, but I don't think that they should exercise it right away.
Gwar Go Trick-Or-Treating In New Jersey
That was a joke in and of itself, I think that Halloween is perfect GWAR costume time, though if they were to bring their stage show with them, New Jersey would never be the same! Especially that it's the suburbs, I think that the people are scarred just seeing the members of GWAR. Anywho, I just think this video is pretty damn funny, and I think you guys would enjoy it.
Far Beyond Done to Death
I don't know if I've ever commented on this story before. But some interviewer brought up AGAIN to Zakk Wylde about him doing a tribute to Dimebag with the rest of the members of Pantera, and doing one final tour. Well everyone else has written it off and Vinnie Paul, to my recollection, said no to the idea. But for some damn reason this damn reporter thought that it'd be smart to ask about it again. Which Zakk being the nice guy that he is, fielded the question.
I personally think that Dimebag is irreplaceable, and if they were to tour as Pantera without Dimebag, it'd just be too weird. Now if they were to tour as a tribute band or something like that, I think that it'd be pretty neat to see. Kind of like how Dio & Co. did Heaven & Hell for their version of Black Sabbath, so that no one would get confused as to which version of Sabbath was touring, and to leave the Sabbath name for Ozzy's version of the band.
MERRY CHRISTMAS, CHEAPASSES!
First up is 'Endless Night' by Graveyard, I've been looking forwards to this album very much!
Next up is a favorite of mine from last year's Red Fang album, the video is for the song "Dirt Wizard"
Finally is a free track off of last week's PICK OF THE WEEK, "The Veil Of Isis" by the Sword is available for free at iTunes as of now..(8:56 pm Eastern on sunday 10/28/12)
Now that you've learned about random musicians doing country, and watched the new Red Fang video, please keep all hands and feets inside while we drive through…
THE TEMPLE OF THE DEAD!
'The Manticore and Other Horrors' by Cradle of Filth
'Dagdøm' by Nadja
I sadly, was not able to do my deeper album search this week, so I just used the metal in 2012 page from wikipedia, and I got two albums, but the problem is, that I don't like Cradle of Filth, and haven't listened to Nadja, so no Album of the week.
We need more metal,I say you'll find it….
WHERE THE RUNES STILL SPEAK!
The first comment I'd like to look at came from dirty dave
"The gibson list looks like its compiled with famous gibson guitar players in mind f.y.i"
I facepalmed myself, because I had not even thought about that, and for the most part, Mr. dave is right, for the most part, these were gibson players, though I still think that "The Trooper" should be on there.
The next comment of note came from Armin Guillén Guerra
"wow! a metal column….any thoughts on pandora´s piñata???? (third album by DSO)"
(then JasonDarrick questioned whether the band is metal, which I'm not sure if they are or not, but I think they ride the edge of avante-garde that kind of fits around metal)
YES!, a metal column!, and I've only heard a song from the album, but it was very catchy, and had me singing it for the next day.  I will be looking at it before the year is up, but I forgot to look at before writing,sorry!  Metal Faithful, what do you think about Diablo Swing Orchestra's newest album?
Finally, was a comment from the always present Michael L.
Top riffs of the 80's?  In addition to many of the aforementioned riffs, I'd have to include the following among my favorites–in no particular order:
"Whiplash":  Metallica "You've Got Another Thing Comin'"  Judas Priest "Some Heads Are Gonna Roll"–Judas Priest "Headed Out to the Highway"–Judas Priest "Unchained":  Van Halen "Trooper":  Iron Maiden "Two Minutes to Midnight"  Iron Maiden "Hallowed Be Thy Name"  Iron Maiden "Heaven & Hell:"  Black Sabbath "24 Hours Ago"  Savatage "She's In Love" Savatage "Balls to the Wall"  Accept "I am the Law"  Anthrax "Money for Nothing:  Dire Straits "I Don't Know"  Ozzy Osbourne "Way Cool Jr"  Ratt "YYZ"  Rush "LOve in an Elevator"  Aerosmith
I'd better stop right now because I could easily name a few dozen more
(the Da Truth, said that while all of those songs were great, some of them did not have great opening riffs, which Michael L. said that Da Truth was correct)
There are a few songs on here that I do not know, but for the most part, I agree with your additions to the list.  Especially "I Am the Law", "Balls to the Wall", and "Hallowed be Thy Name".  The 80's had a shit ton of great riffs, so many that not even I, metal guru (kinda), do not know all of the best ones, sadly.
This week for the GLOBAL METAL SONG OF THE WEEK, we are in the South American metal mecca of Brazil, this time, I don't bring you a band that is all that obscure, I bring to you one of the innovators of black metal in Sarcófago. The song is "The Black Vomit" off of the landmark album 'I.N.R.I.'
Alright,so if you have any opinions on the column, some genre or country that    you want me to feature in the global metal column, or if you just want to talk    metal you can e-mail me at [email protected], tweet me at @themetalcoop or   sign up below and join in the conversation by commenting.
KEEP THE METAL FAITH ALIVE m/
NULL
comments powered by Disqus