Hammer of Doom News Report 11.19.12: Learning Anatomy With Robb Flynn Edition
November 19, 2012 | Posted by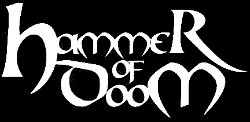 Welcome Metal Faithful, to the only place where where the only turkey we serve is Dave Mustaine, the Hammer of Doom!  So the past week, I've been stuck on Spanish homework, metal, and counting down the days til I go into a turkey coma, I'm hoping it'll make me forget about the doo-doo game the Panthers lost against the Bucs.
Anyways, this week, we have news, more news, some free streams, and barely any albums.  But I do have answer to YOUR comments last week, as well as the GLOBAL METAL PICK OF THE WEEK.  Lastly, I'll be announcing my plans for the column come mid-December.
So hold your excitement long enough to hear….
THE CRIES FROM THE CRYPT!
Czech Prosecutor To Decide This Month Whether To File Criminal Charges Against Randy Blythe
I'm hoping that the prosecutor decides to not press the charges, the dude suffered plenty in jail.
Nikki Sixx's 'The Heroin Diaries' To Be Turned Into Broadway Play
That sounds interesting……who should play Nikki Six?…I vote Nikki Six.
Jason Bonham Says Black Country Communion Should Tour With Session Guitarist
I think Joe is not easily replaced, but Mr. Bonham did say that they'd only do it with a guitarist of Joe's choice.
Geoff Tate says, "I Didn't Want Anyone Destroying The Queensryche Name"
…..good luck with that
Paul Di'Anno Tells Fan Off
I only talk about this because the fan was at Di'Anno's concert screaming Bruce Dickinson's name.  So Pauly gets pissed and starts calling Bruce gay and saying that the operatic vocals that he does are easy.  I must say, he's full of shit.  Though I think it's funny, Bruce has been doing conferences talking about business, and Di'Anno has been to jail in the past few months for benefit fraud, I think that can speak for itself.
Permanent Injunction Granted In 'Vintage Kiss Photos' Lawsuit
So this lawsuit was over someone who had released a book of 'Vintage KISS Photos'.  The guy was selling the book using his own photos and KISS saw none of the money.  Apparently, you can't make money off of the image of someone's image when you don't own the image in the image.
Jimmy Page Says It's Not Very Likely There Will Be More Led Zepplin Reunion Shows
I bet there'll be at least one more, it's hard to say no.
Scar Symmetry Forced To Cancel North American Tour Due To Visa Issues
Sucks for them and their fans.  Should've used Mastercard.
Candlemass And Entombed To Celebrate Sweden Rock Magazine's 100th Issue
I'm incredibly excited about this!  Candlemass are one of my favorite bands, and they'll be covering, "To Ride, Shoot Straight, and Speak the Truth".  While Entombed, another band I'm fond of, are covering, "Black Dwarf".  Excuse me while I geek out….*geeks out*
….I hope I didn't take too long, now we read from…
THE PSALMS FOR THE DEAD!
So We Get Crossover Albums, Right?
This week, Roadrunner Records had a bit of a shifting at the top of the company.  The president of the company has 'stepped down'.  I don't know if he had wanted to or not, but maybe the Warner Music Group influenced this (those devilish bastards).  They also named a new GM, who would that GM be?

The new GM is the guy who owns Fueled by Ramen Records.  Who are they?….They have Paramore and Fall Out Boy Signed.  So maybe that means that we can get something that will cause the apocalypse  an Opeth/Panic at the Disco crossover album.  Why do I say this?  I don't know, I just know that if that did happen, it'd  make this column a rage fest.
Guts In His Nuts
I think I've learned fun things from Robb Flynn.  He has to get hernia surgery and will be missing a few weeks of shows due to this.  Here's the fun part of it all.  In his explanation of what is going on.
"I've been toughing out an inguinal hernia below my waistline since June of last year, and a few months ago got a second hernia in my nuts. What basically happens is my guts drop into my nuts, and it looks like I have a third testicle (man, I can hear the jokes already!) It hasn't been that painful, and I've gone to the doctor a few times to take care of it, but he said after surgery I probably couldn't sing for a few weeks, and since that wasn't going to happen, I scheduled it for January when I had a break. Unfortunately, after the last few shows, my guts have been very swollen and hard to push back in. Yesterday, the pain was excruciating and I went to the emergency room last night. They said that I need surgery."
I think in my quotes of the year, I know what will be on my list of things that I absolutely love that a metal person has said.  "My guts were in my nuts", has to be at the top of the list.  I think that Robb Flynn should teach anatomy class, I would pay for that.
So Does This Mean We're Forever Stuck With Pantera Cover Bands?
In a horse that is already dead as dead can be.  Vinnie Paul was asked AGAIN about doing any form of a Pantera reunion.  I figured that since this week was short on news, why not talk about this damn situation AGAIN.  Vinnie said that he has no interest in playing with any of those guys, and is cool with playing only with Hellyeah.  Now granted, I'm not all that big of a fan of Hellyeah, I think that this question should just let die, and we need to accept the fact that no Dime=No Pantera.
Proof that Heavy Metal Will Never Die Vol.12
So as usual, I have this section to report on how metal albums charted on the Billboard charts here in Amurica!
So first off, we have a not metal album, 'Music From Another Dimension' by Aerosmith reached Number 5 on the Billboard 200.  I honestly thought that it'd be higher, due to Steven Tyler getting more mainstream exposure, but 5 is not all that bad.
The next album is, 'A War You Cannot Win' by All That Remains reached Lucky #13 on the Billboard 200.  I personally think that they peaked with, 'The Fall of Ideals'.  This album was not bad at all, it was solid and had a few standout tracks, but nothing more.
Next up is a kinda sorta metal album.  'Lights Out' by Graveyard reached No.6 on the Billboard Heatseakers chart.  I LOVED this album, it is definitely one of my favorite hard rock albums of the year, and is great.
Finally, 'Raise Your Fist', by Doro, reached Number 65 on the Heatseakers chart.  It only sold 585 copies,l but that's more than I'll ever sell, so BRAVO for her!
MERRY CHRISTMAS, CHEAPASSES!
First free bit of music we have this week is a demo of the Rage Against the Machine song, "Bullet in the Head". It can be found HERE!
Next is a stream of AC/DC's new live album, 'Live at River Plate', it can be found HERE!
Finally, is a streaming of the EP, 'Megalodon' by Corrosion of Conformity. It CAN be found HERE!
Before you start headbanging in joy of new CoC, come with me to…
THE TEMPLE OF THE DEAD!
I really haven't been able to find any albums that come on next week that are of real note.
I think 'Kuningaz' by Adorned Blood is coming out, but besides that, I can't think of anything.
But this is a good a time as any to announce that in the last  of December, I will be doing a TOP 50 METAL ALBUMS OF THE YEAR Spectacular.  I am already 50 albums down, and have about 80 to go, so pray to the metal gods, that I finish it by then.
If you guys have any albums to recommend that I review, comment it below!
WHERE THE RUNES STILL SPEAK!
The highest rated comment came from Adam Curry
"I can hate Ted Nugent, and have for a long time. Not only is he a complete and total scumbag, he's also an overrated musician. See also: Dave Mustaine."
I didn't say anyone else couldn't hate him.  I find the guy to have a certain crazy charm to him, it's just when he goes all Rush Limbaugh I have the huge problems.  Dave I can see why people would find him overrated, he's always been surrounded by great guitarists, so it does bring in to question how much of the work they do.
Next highest rated comment from Guest 12
"Fuck Ted Nugent, he bragged about fucking 17 year olds in a VH1 interview back in the 80's. Take that guitar and shove it up your ass Ted, hope you die."
Yeah, that definitely doesn't fit with his hyper right wing personality that he has nowadays.  It was pretty screwed up that the girls' parents let him take her (That is what I understand happened).
The last song with any rating came from Logic
"So let me get this straight machine head if too violent but the black Dahlia murder is ok?"

If I believe the comments on blabbermouth.net, then the reasoning is because their song, "Clenching the Fist of Dissent", had some political themes to it and that offended Disney, so Disney deemed that their music was too violent, and that their fans would bring chaos to Disney. Excuse my while I laugh at that statement….
Next comment is from Donnie Rio
"Could you imagine the vitriol if Megadave, Nugent and The Donald had a tea party? Holy shit!"
Imagine if it were supported by the Tea Party, there'd be enough bitterness and venom to kill an elephant.
Next comment is from Wil Webster
"Why all the Sebastian Bach hate?? That guy has an incredible voice & his work in Skid Row is classic! Also, his solo albums are quite good & very metal…..so, why the constant Baz bashing??"
I don't hate the guy, he's just one of my people that I find to be an easy target. I've heard that his last few albums had been great, as is his stuff with Skid Row. Sometimes he just says things that I think, "I can make something entertaining out of this!".
Next comment is from Ross.
John Schafer is top dude, I met him in Melbourne, he came up toe and hello, I can't blame him for being a hardass, it's his business, not just a band
I've heard that he is a cool dude to the fans, and I can see why he'd be so protective of his business. Though some might see it as a bit much.
Finally, is from the faithful one, Michael L.
"And here's another comment on Iced Earth and Jon Schafer. In 2000, I thought that IE would be the next big thing in Metal. They had a great sound that harkened back to the 80's, and Something Wicked was a great album that had a blend of classic IE and their newer more streamlined sound. Plus, Schafer also had a killer side project with Demons & Wizards (along with the Blind Guardian Vocalist).
Unfortunately, it looked as if he used some of his best riffs for that decade on D&W because their next album Horror Show fell a bit flat, despite having a great song in Damien. Glorious Burden was solid enough, with a great closer in Gettysburg. However, the two Something Wicked albums Framing Armageddon and Crucible of Man were mediocre, and nowhere near the career-defining epics that Schafer had promised (see also WASP's Neon God). I was particularly disappointed in Crucible as Barlow had returned and yet the album managed to sound worse than FA (which at least had a handful of really good songs among the muck).
And I caught their show in Cleveland in 2008, and it might have been one of the worse live shows I'd ever seen, as the band never really caught a groove, and in fact it looked as if the drummer was pissing Schafer off, as the guitarist kept giving the drummer an evil eye.
Thus, I went into their latest album Dystopia with minimal expectations, but lo and behold, it's a very fine album. It's not quite a return to their glory years, but it is at least as good as Horror Show and Glorious Burden, with a couple of near classics (the title track and Anthem). Plus, the new singer Stu Block sounds amazing in doing all eras of the band live. They brought back Damien and Dante's Inferno on the last tour, and I'm hoping this will spur a period of relative stability for the band, who can go back to the kickass riffs they were known for."
I really like Demons and Wizards, he and Hansi have a great chemistry between them. I really liked 'Horrow Show', though that might be my fanboyism for Richard Christy and Steve DiGiorgio coming out. I also liked 'The Glorious Burden', and especially the "Gettsyburg" songs.
The two 'Framing Armageddon" albums were really disappointing, but I personally liked 'Dystopia' a lot. Stu Block is awesome, and I hope that their upwards trend in music continues, because I love the band.
So now we are here to on our "South of the Border" Tour comes the GLOBAL METAL song of the week comes the penultimate country in the tour, Guyana. There wasn't much metal in Guyana, but I did find one band with a very interesting video. The band is called Et Tu Brutus, and the song is called, "Insanity".
Alright,so if you have any opinions on the column, some genre or country that you want me to feature in the global metal column, or if you just want to talk metal you can e-mail me at [email protected], tweet me at @themetalcoop or comment below!
In the immortal words of Chuck Schuldiner himself, KEEP THE METAL FAITH ALIVE m/
NULL
comments powered by Disqus