Hammer of Doom News Report 11.5.12: Apparently Exodus Isn't Violent Edition
November 5, 2012 | Posted by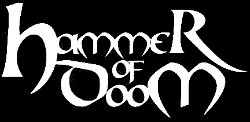 Welcome Metal Faithful, to the my favorite column to write (get the joke…it's the only one I write), the Hammer of Doom. So this week for me, I accidently dressed up as Superman, because I wore a Superman shirt without thinking. I also did the usual college fun, and I watched my favorite football team not lose, so it's been a decent week. I also saw the movie 'Sinister', it was good, if not a little cliche filled. Anywho…
…if I talk too much, punch so you can hear….
THE CRIES FROM THE CRYPT!
Original Blue Öyster Cult Members To Reunite For New York City Show
This should be a pretty cool experience for the people in the NYC area.
Court Rules Against Behemoth Frontman In Bible-Tearing Case
I must first say that I am against defiling any religious texts, because that is really disrespectful to a lot of people (the most disrespectful I get is when I make jokes), but I am also for free speech, so I have to with Behemoth on this case. Even if it is offensive to some people, they have the right to do it.
Dave Mustaine Slams 'Liberal Media', Says He Has Been 'Severely Misinterpreted By The Press'
I saw one story on blabbermouth a few weeks ago that did misinterpret what Mustaine said, but for the most part, Dave is just as big an asshat as the media portrays him as, and I say that as a fanboy of his band.
Black Sabbath, Slipknot Confirmed For Japan's Ozzfest
That is a very solid card for this festival, granted, it is two bands, but those are two of the better ones you can choose, if you were to go with a classic band and a more mainstream band.
Exhumed Denied Entry To Canada
Damn, what is it with Canada and metal bands lately?
P.O.D. Song Deemed Too Violent For Festival Show
So here's the thing, P.O.D. aren't exactly the most violent band on the line-up, they're playing alongside Exodus….so really festival, what the hell?
Axl Rose Says Next Guns N' Roses Album 'Will Come Out Sooner' Than 'Chinese Democracy' Did
Oh boy, so maybe this time it's only take 14 years!
Nightwish Release Their Own Branded Slippers
I would get some, if my Carolina Panther slippers weren't already so awesome.
Slayer's 'Raining Blood' Featured In Commercial For Google's New Chromebook
It fits perfectly with the ad, just cool!
After you've finished headbanging, come along, and we'll listen to…
THE PSALMS FOR THE DEAD!
Damn….
So news coming on November 1st, the vocalist for deathcore band Suicide Silence, Mitch Lucker, died from injuries that he suffered in a motorcycle accident the previous night, he was 28. When I first heard the news, I was like…I hate that band, but I feel for his family. I still feel the same, but I don't really think about his band, I really think about his family. First off, I didn't know that he had a wife, and a five year old daughter. Over the week, more news has come out about what went down that night. Apparently the dude was not in a good mood and wanted to go out and ride on his motorcycle. But the problem was, that he had been drinking that night. His wife, apparently had been begging him not to go, which makes this even more tragic, in my opinion.
He was riding at about 8 that night by the account I read struck a light pole, and then his motorcycle kept skidding down the road and hit a truck. AFter 8 hours in surgery, he was pronounced dead. This has all of the reasons why you should not drink and drive, first off, you can kill yourself, second, you can hurt others, and third you can hurt your family. That's the trifecta.
I hate to really focus on that when there is tragedy in this, considering that he was young and had a family, but living like there is no tomorrow can catch up with the best of us, and unfortunately for himself, his band, his fans, and his family, it did just that. I just pray for his daughter and wife and that they'll heal. On behalf of 411mania, I give my condolences to them, and I'm sure the rest of the writers on the site do as well.
DAMN…!
I really would like to have a happy news story after the one above, but I can't justify putting this any lower than it is on the news report. As I'm sure EVERYONE knows, there was a huge ass storm that hit many places on the east coast of the US, New York and New Jersey in particular. It devistated many people, and the metal community was not left out.
First off, and the one that I think out of the two, sucks the most. The drummer for King's X, Jerry Gaskill, and his wife, live in New Jersey. Once the Hurricane/Super Storm had left, it had destroyed Mr and Mrs. Gaskill's home and everything in it, so it's safe to say that they're in a bit of trouble at the moment. If you wish to domate to them, do so HERE! It is not tax deductable, but if you have any money, it'd be nice to donate to them (I would if I could,but I'm broke).
The other story I found about is that Sammy Hagar's bar and grill in Atlantic City had some damage to it. I feel for him as well, but they have the technology, and they can rebuild it.
I'm sure there are hundreds of other stories like this, and for every person that has had to deal with the storm, my heart goes out to you.
Proof That Heavy Metal Will Never Die VOL.10
So as usual when I have this section, we've had quite a few metal albums chart on Billboard!
First off is 'Apocryphon' by The Sword, the album was a good album, and it hit Number 17 on the Billboard 200. That's great, and I saw it fucking everywhere in my local Best Buy, I had hoped for a little more when it comes to the quality of the album, I was hoping for a little more of that flavor that they had in their other albums, but as a stand alone album it was a good affair, and worth it if you can find it at a fair price.
Next up is 'Time I' by Wintersun, it hit Number 104 on the Billboard 200. It also got to #2 on the Finnish charts. Both of those stats are great, because I listened to this album, and I found it to be a great album, I could have done with the second intro being part of the song, but other than that, this album was a very good ride and is definitely pretty high in my albums for the year.
Finally, is 'Book Burner' by Pig Destroyer, it got to Number 102 on the Billboard 200, also coming in Number 2 on the Heatseekers Chart. I'm currently listening to this album now, and it's intense, but it doesn't overload the senses and has the good sense to get out of a song, unlike the new Pathology, which didn't really have as stellar of an album, it was a good album, but nothing to impress me like this one has.
The Shoes of the Beast!
In news that I just put here because I think it's kind of cool. Vans (the makers of skate shoes that never appealed to me, but they do make some cool shoes, except for the new Metallica ones, those aren't that cool) and Iron Maiden (no introduction needed) have collaborated and are releasing a shoe that is a tribute to their classic album, 'The Number of the Beast'. I would personally buy them, but have still never been much into skate shoes, but hey, if they're at a good price, who knows (though I just looked at the price, $60 is steep for me, plus I don't know if they're like Nike and they make small shoes). But if you dig Vans and Maiden, go buy the shoes!
[IMG]http://i181.photobucket.com/albums/x281/obliviongamr/vansbeast5.jpg[/IMG]
MERRY CHRISTMAS, CHEAPASSES!
First off is "Vanquish in Vengeance" by Incantation
Next is "Polinchinelle" by Therion and it can be found HERE! It makes me want to go get my frilly shirt out.
And I had a free Machine Head download ready, but for some reason the widget is dead…so damn
So come with me, and we will mourn this disappointment in…
THE TEMPLE OF THE DEAD!
Now we have our metal/hard rock albums for the week
'Music From Another Dimension' by American rock band Aerosmith
'A War You Cannot Win' from Boston metalcore band All That Remains
'Vanitas' by English Black/Grindcore band Anaal Nathrakh
'Never to Dawn' from Malta based Brutal Death Metal band Beheaded
'Raise Your Fist' by German solo siren Doro
We FINALLY get '…And Don't Deliver Us From Evil' by Italian Black/Doom band Forgotten Tomb
'Like An Ever Flying Limb' is an EP from Swedish grindcore band General Surgery
'Kings and Thieves' by American solo artist (and vocalist for Queensryche..one of them) Geoff Tate
I will be reviewing this on Tuesday, 'Temporal' by US Atmospheric Sludge metal band Isis
We also have a re-release of the classic 'Countdown to Extinction' by Megadeth
This of course brings me to my PICK OF THE WEEK, this week it comes to us from Swedsen, they're the hard rock/heavy metal band Graveyard, and judging by their past albums 'Lights Out' will be AWESOME!
As for what I have listened to recently
I listened to 'RITTIR' by Enslaved, and I absolutely loved it, one of the best of the year. Best songs were, "Thoughts Like Hammers", "Death in the Eyes of Dawn", "Roots of the Mountain", and "Forsaken".
Next was the new albums from Behexen, I thought it was a solid black metal release. Song I enjoyed were, "Death's Black Light", "We Burn with Serpent's Fire", and "Temple of the Silent Circuses".
I also listen to 'Apocryphon' by the Sword, I liked "Veil of Isis", "Dying Earth" and the title song.
Before you run out to the record store, run to…
WHERE THE RUNES STILL SPEAK!
So this week we have two comments, one is from Michael L, so we know it'll be good.
Without Dimebag, it's not Pantera–period. Plus, would you really want to see Phil Anselmo act like the jerkoff he usually is without the cool riffs that Dimebag brought to the scene? I didn't think so. Now stop asking about a reunion that will never happen and find something else to do with your life. Its the same mentality that keeps people asking if Pink Floyd will ever get back together again (spoiler–the answer is no, because it would have happened already in 2007 when they did Live Earth).
I agree fully, there is no way another Pantera could arise. the only way I can see sort of tribute to them would be a cover band of sorts. I don't think Phil is that bad, I like him with Down just fine. But I think we can totally write off a Pantera reunion (especially if you want a true reunion). Weirder things have happened, we did get Metallica with Mustaine again, Newsted again, and even Lloyd Grant again.
The second is from the gone too longer, DHX
Raven's got one of those pairs of Iron Maiden shoes. And good for Jeff from Tesla. The metal world has been cruel to Tesla, even though they were more of a hard rock band, the label made them into hairballs and we all know what happened when that crybaby-icon Kurt Cobain came out……So goood for him, he deserves to make some $$$ off of his voice!
Demonic Doug, HAILZ!
The fact that you know that I'm going to write about these shoes scares me, are you psychic?
As for Jeff from Tesla, the dude does have a good voice, and yeah, Kurt did kind of make everyone want to wear plaid. but anyone in metal making money is always a great thing!
So this week for our GLOBAL METAL pick of the week, I finally have found a country that metal-archives has absolutely NOTHING for me, French Guiana. So I did a bit of youtube searching and found one band, the band is called Vseis (or V6!), and the song is called "Bala Perdida".
One final thing, I did a podcast with 411's resident podcaster, Mark Radulich, and it went quite well. We reviewed, 'Dethalbum III' by Dethklok, so if you want to give it a listen, DO EET!
Alright,so if you have any opinions on the column, some genre or country that you want me to feature in the global metal column, or if you just want to talk metal you can e-mail me at [email protected], tweet me at @themetalcoop or register using Disqus and comment below!
So in the words of my vote for President, Chuck Schuldiner (I know I can't vote for him, he's dead)…KEEP THE METAL FAITH ALIVE m/
NULL
comments powered by Disqus