Hammer of Doom News Report 12.03.12: 'Throwing Knives with Alice Cooper' Edition
December 3, 2012 | Posted by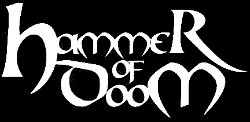 Welcome, Metal Faithful, to the only place more brutal than sitting in the DMV, the Hammer of Doom. I, as always, am Smackdown's #1 Metalhead, Robert Cooper. And my birthday is this week! What do I get for my birthday?… a Spanish test! I've done college and metal, as usual. I also got the new Candlemass album from my lovely girlfriend, and watched some tokusatsu and anime. But as for things you care about, we have some news, it was a bit slow this week, there are also three songs to stream, a new leg has started for GLOBAL METAL, and I answer YOUR comments from last week.
But before I get to exciting things, like which continent is next for Global Metal, come with me to…
THE CRIES FROM THE CRYPT!
Blind Guardian Releasing 'A Traveler's Guide To Space And Time' 15-CD Box-Set In February
Let's hope that it doesn't cost an arm, a leg, and some corndogs.
M-Pire of Evil Performs Acoustic Versions Of Venom Classics
This is just awesome, I don't whether to laugh or clap. SO here's, "In League With Satan".
Led Zepplin's 'Celebration Day' To Be Aired On British Television
So go view your BBC viewing schedules, children. Unless you don't live in an area where you could get the BBC, and I say to you in that case, you're screwed.
Black Sabbath's First New Zealand Show In Almost 40 Years Sells Out In 'Minutes'
Or less, but apparently people were buying the tickets and selling them for double minutes later. Brilliant assholes.
Machine Head Triumphant In Return To Stage
After every single diety you can think of screwing them over (including, Walt Disney), they finally came back to stage last week, bravo to them!
Twisted Sister And Friends To Play Sandy Relief Concert At The Emporium
Tickets aren't the cheapest, at $40, but at the same time, this is going to charity, and the goal is $100,000, so if you live around the area of The Emporium, GO!
Sebastian Bach says 'I Will Always Be The Singer Of Skid Row, No Matter What'
I have to kind of agree with him on this one, when I think of Skid Row, I think of his time with the band, not with…..*checks wikipedia* Johnny Solinger.
Man Allegedly Sang Guns N' Roses Song Before Killing Ex-Girlfriend
The song he sang was…."I Used to Love Her", damn, that's creepy. *shudder*
Alice Cooper Inducted Into 'International Knife Throwers Hall Of Fame'
They have one of those?….can I join?…I promise to only cause a few injuries!
While you dodge knives just thinking about that idea…read with me from…
THE PSALMS FOR THE DEAD!
Now Masters of Their Puppets
In what is most definitely the biggest news this week, Metallica did something pretty interesting. (I know as soon as the word, "Metallica", is said, someone will show up in the comment section and say, "Fuck Metallica".) They bought all of their rights and master tracks from Warner Music Group (who I really don't like all that much, they love to have things removed from youtube), and have started their own label, called "Blackened". I think this is pretty awesome, it's not often that you see a band do something like this, I can't think of any that have done it as of late, but I'm pretty forgetful. This does make me wonder what they're going to do with the label. Are they just going to re-release their music? Are they going to start signing bands? If they do, what type of bands are they going to sign? There are an endless number of possibilities that can come out of this. I think Lars, The Table, and company would do a good job at running a label, they have a decent business sense. But only time will tell, and hopefully they wont make any more copies of St. Anger.
Rush 'Em to the Hall
So news goes that the awesomely awesome Rush are in the lead with almost 25% of the fan voting with the Rock n' Roll HOF. This of course, will be no matter, because I read what I should have read when I talked about them getting nominated in the first place. I didn't notice that the fan ballot is only 1 of the 600 ballots that go in when it comes time to tally up the votes. I think that this is still a hot load of hog shit, because I personally think that they should go ahead and do their 600 ballot tallying. Then all of the remaining artists that did not get in go on a ballot and the one with the highest fan vote, gets in. That'd be fair, or hell, at least have that pick go in front of the 600 voter asshole people, and see what happens from there. They say yay or nay, or whatever they tend to say. Rush are long overdue (as we all know), and I think that this year should be their year, they had an awesome tour (that I missed), an amazing album (that I still need to buy), and are as popular as ever (I think). So c'mon R&R HOF asshats, pretty please, let them in!
Proof that Heavy Metal Will Never Die Vol…11, I think?
So here is where I run my mouht about how metal albums are selling around the United States, and occassionaly, the world. Led Zepplin's (they aren't metal, but close enough) live album, 'Celebration Day' got all the way to Number 9 on the Billboard 200, which is pretty damn impressive, granted it was not exactly that hard to miss, but that's still pretty hard to do nowadays. The album that I asked for my birthday, and didn't get, but that's okay, I'll buy it with the money my parents gave me instead, 'Spiritual Healing', by Death sold 1,200 copies in its' first week of being around, the reissue, that is. That's pretty impressive for a reissue, and I can vouch for the fact, that unlike Led Zepplin, Death were not everywhere, but I digress, still a nice feat from my favorite band in all of the land! Finally, on the music front, I know that I had reported on AC/DC hitting iTunes. Numbers are finally in for their sales. They had sold almost 700,000 single songs and 48,000 digital albums in a week.
I was going to talk a butt ton about the tours that were annouced this week, but I'm running short on time, so here they are.
Paganfest America IV is going to have Ensiferum, Tyr, Heidevolk, and Trollfest.
Testament have annoucned a tour with Overkill and Flotsam & Jetsam.
and Marduk and Moonspell have announced a really awesome tour together.
MERRY CHRISTMAS, CHEAPASSES!
For some odd reason, all three bands this week start with a V.
First band up is Vreid, it is called "The Reap", and is from their new album, 'Welcome Farewell'. It can be found, HERE!
Next is from the old-school thrash band Viking
Speaking of old-school thrash, the final song is, "Target Earth", the title track from Voivod's new album, it can be found HERE!
THE TEMPLE OF THE DEAD!
'Fifty Years Later' by French Power/Prog band Asylum Pyre
'Spearhead of Iron' from Finnish Death metal band Deathmarched
Finally, comes the ALBUM OF THE WEEK, this week was short, but we have another legend returning to the heavy metal fray, we have, the Rising Force himself, Mr. Yngwie J. Malmsteen. His new album is called, 'Spellbound'.
More announcements for my Hammer of Doom presents, "Top 50 Metal Albums of the Year". I have to push it back to where it will start on Christmas Eve, December 24th, because I'm loaded out the asshole with exams before then, so I need to time to write and listen to album. This is going to be tougher than I thought, because 50 albums isn't a lot when you're aiming to listen to over 130 albums before Christmas.
I can tell you that album that will NOT be making my cut are 'The Time of Great Purification' by Pathology, 'Resolution' by Lamb of God (I might give it another listen), 'Dead End Kings' by Katatonia (might listen to it again), 'Epicloud' by The Devin Townsend Project, 'Monster' by KISS, 'Yellow & Green' by Baroness, and 'Enslaved' by Soulfly. We're now getting to the albums that I really liked.
Speaking of things I like, here are your comments….
WHERE THE RUNES STILL SPEAK!
So last week we had a pretty nice amount of comment compared to the last week!
The first comment comes from Uhmmm
Incantation is one of the best death metal bands of al time, period, and they're still putting out quality material unlike, oh, Morbid Angel. Good call.
I enjoyed the new Incantation album, it was a very solid death metal affair, and had some songs I really dug. Morbid Angel would have been fine if they would have done the smart thing and not tried to go too far out of their fans' comfort zones. (Plus, the stuff wasn't good, anyways).
The next comment came from Nut-Sac with the obligatory "Fuck Metallica!".
After that came the returning warrior, Michael L.
This is apropos of nothing, but I caught Megadeth live in Atlanta this Monday, and it was the usual solid performance by Dave & company. They played Countdown to Extinction in its entirety, and while it was fun to see them break out some never seen before live tracks, it reminded me of why didn't like that album all that much to begin with. The first half was very good, but the album drags a bit in the second half, particularly in the mediocre Captive Honor (although the closer Ashes in Your Mouth was pretty good). I'd rather have seen them do "So Far So Good So What" or "Cryptic Writings", both of which I think were better overall. And it would have been truly awesome if they broke out "Peace Sells..But Who's Buying" Still, an entertaining evening all the way around.
I personally love 'Countdown', it's my third favorite Megadeth album, the Top 2 are no surprise. I don't mind "Captive Honor", but I will agree that it's one of the weaker tracks off of the album. I wish I could've seen them playing, 'Rust in Peace' live, that's my favorite album of all time.
Next comment was from chris
Back a few weeks ago when asked about dicks in music how the hell no one put Geoff Tate on there was beyond me,especially given the recent garbage going on with him and QR(I did but for some reason the comment I made didn't take so the world was left without my insight)
Tate has always been an ass, as I've said before the man hates metal and its fans, is condescending beyond all belief. As hard as Mustaine is to probably be around Tate would be a million times worse. As far as not singing Queen of the Reich Tate hasn't been able to hit those notes in decades and from the couple of times I've seen them in the 90s/early 2000s he doesn't even try. His voice is trashed for the most part.
I forgot about him, because if I had remembered, he'd have gotten at least an honorable mention. I really like Mustaine, but at least he's only and asshole with his beliefs and words. Tate is just an asshole all around.
Finally, is the guy I responded twice to, only for the comments not to get through, the comment is from Vince.
Do you have a link to the Metallica ties? I'm lazy and don't like to search for myself. As for the designs, a barely visible snake from the Black album would enable me to wear it at work, where my bosses would never notice it. I'd never get away with a Master of Puppets tie.
Here they are, kind of costly, but HERE! and HERE!
Before I get to the GLOBAL METAL PICK OF THE WEEK!! ! !, I want to thank the people at LSW Music Promotions for sending me more music by last week's band, Cultura Tres. I thought it was really awesome that they e-mailed me and thanked me for featuring Cultura Tres in my column.
Now that we're done with "South of the Border", I think that it's time to move onto another continent, while I considered doing Africa, I think having a "European Invasion" is much more fun. So with Portugal, I'm going to start another stint on the column, "European Invasion". The band that I found (and there are a TON of bands in Portugal) a pretty awesome band called Cycles. The song that comes from them is called "Foul Paradise", and the album is 'Phoenix Rising'.
Alright,so if you have any opinions on the column, some genre or country that you want me to feature in the global metal column, or if you just want to talk metal you can e-mail me at [email protected], tweet me at @themetalcoop or comment below!
So in the words of the man, the myth, the Chuck Shculdiner, KEEP THE METAL FAITH ALIVE m/
NULL
comments powered by Disqus